Top Women Runners of India!
With running being able to attract massive participation from India, it has produced outstanding runners who gave our country a unique identity. Women runners in India, in particular, have made their mark by accomplishing exceptional achievements, rising from all the barriers and misconceptions, following their passion, and inspiring many!
Inspired by the same idea, Bhaago India conducted online research and interviews to introduce you to these top women runners across India to encourage yourself and learn something from each!
Shivani Verma
Shivani Verma is a nutritionist who has overcome numerous challenges in her life. Growing up in a conservative family in a small town in India, she got introduced to running by her father, a respected army officer. Later on, she persisted and pursued her dream of becoming a nutritionist.
Shivani now runs her own nutrition consultancy and is passionate about helping others achieve their health goals. She believes in a holistic approach to nutrition and emphasizes the importance of mental health and self-care. Despite facing many obstacles, Shivani
determination and resilience have led her to success in her career and personal life.
Read the entire article - Here
Shweta Mishra
Shweta Mishra is a woman who broke a prominent misconception, running throughout her pregnancy and attaining a unique identity. She is also a Civil Servant after clearing one of the most challenging exams in India - UPSC.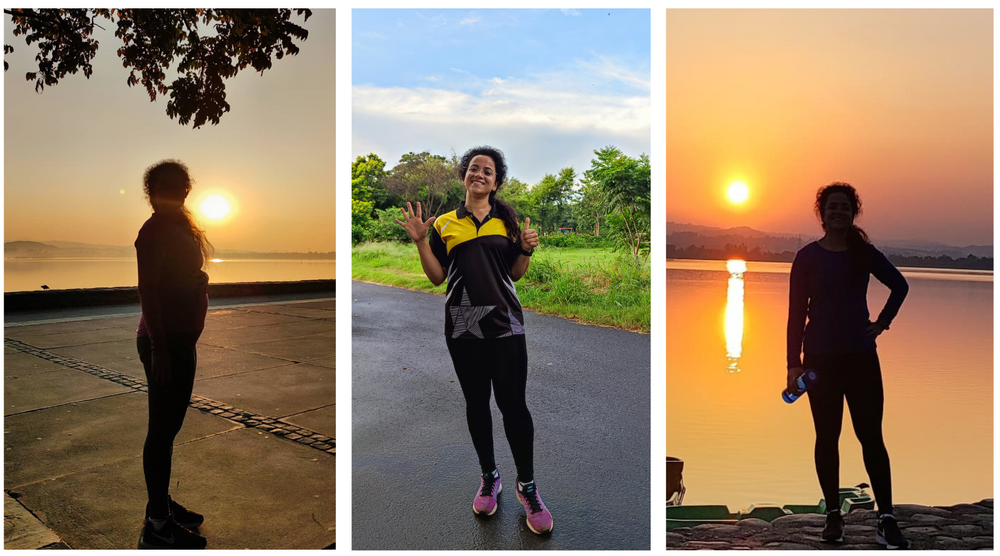 Despite facing criticism and skepticism from others, she continued to run throughout her pregnancy and found it to be a positive experience for her and her baby. Shweta believes women should be encouraged to pursue their passions and not let societal expectations hold them back. Her story sparked conversations about the importance of exercise during pregnancy and the need to challenge traditional beliefs and practices.
With the utmost dedication to running, Shweta found her way among the top women runners in India!
Read the entire article - Here
Natasha Mahar
A professional Mountaineer rose from a small town in Himachal Pradesh and found her way to lead her own company that deals with Mountain trekking. Natasha is a young inspiration for many women out there awaiting their passion for taking off and creating wonders!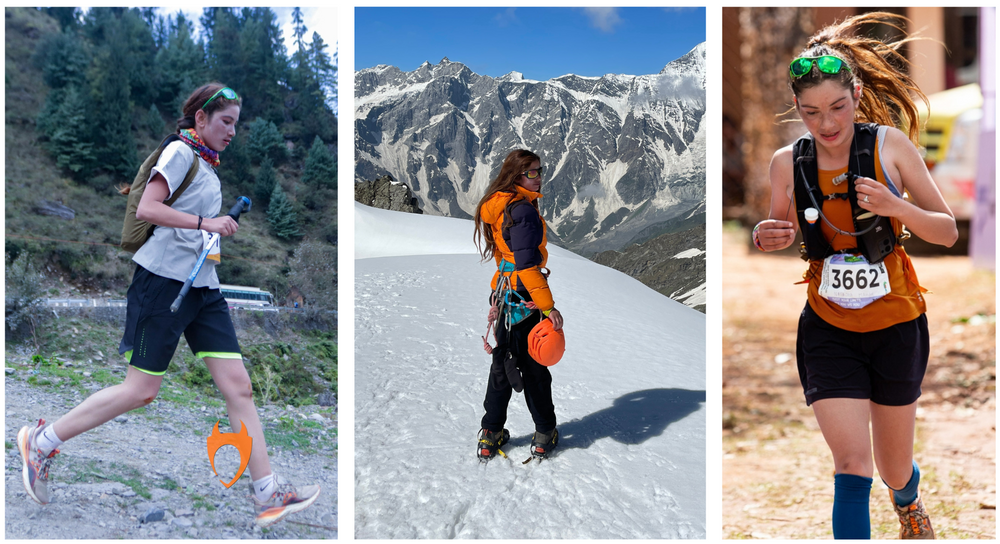 Furthermore, Natasha holds the Guinness world record for unfolding the Indian flag at the height of 6110m. She has worked with NGOs like Giri Foundation dealing with women empowerment. She admires her passion for running and practices the same to break societal barriers inspiring many others! Natasha's exceptional achievements at such a young age have got her among the top women runners in India.
Read the entire article - Here
Smita Kulkarni
Smita Kulkarni is a woman who has used running to empower herself and successfully defeat Menopause. She discovered a passion for running that allowed her to break free from societal expectations and limitations. Smita has since participated in numerous marathons and ultramarathons, both in India and internationally.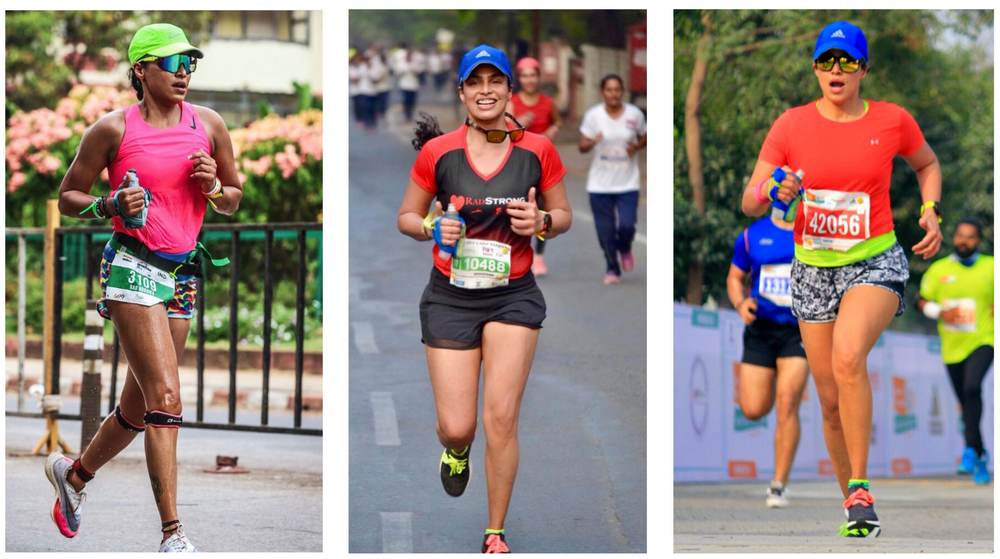 She advocates for women's empowerment through sports and believes running can transform lives and break barriers. Despite facing many challenges, including societal pressures and Ulcerative Colitis, Kulkarni's resilience and determination have led her to success in her personal and professional life.
Read the entire article - Here
Apoorva Chaudhry
The first Indian woman to cross the 200 km mark within 24 hours, Apoorva Chaudhry, defeated Bronical Asthma and many other hardships through running! "I always wanted to be the first." Apoorva breaks the misconception that a prominent disease like Asthma prevents a runner from achieving her best.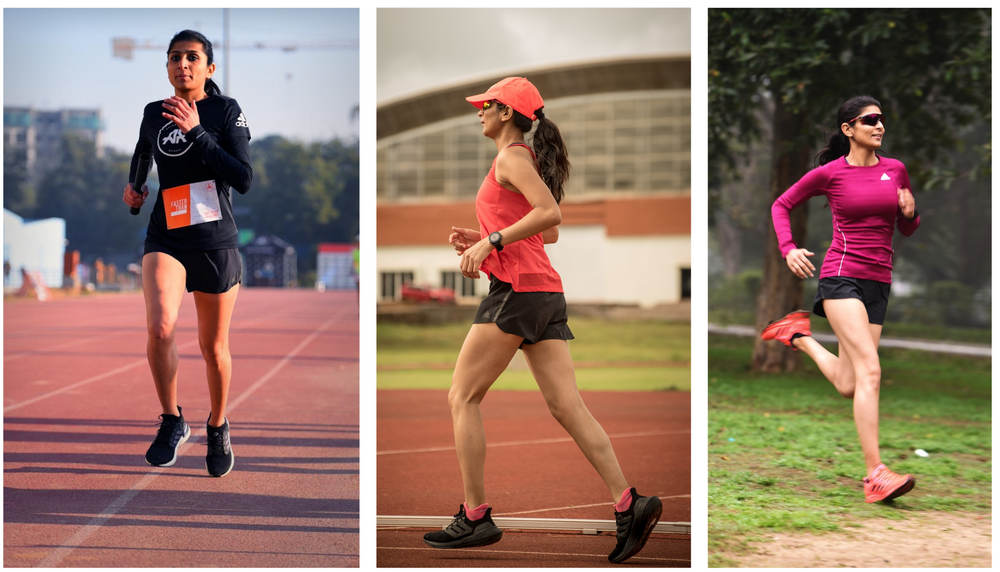 With her utmost dedication, and the will to achieve wonders, Apoorva is an inspiration to many and among the top women runners who accomplish exceptional achievements through their never-ending approach to the quest for the finest form of potential. She is a woman of powerful grit, and we can't wait for what she achieves next!
Read the entire article - Here
Tanya Agarwal
Tanya Agarwal is a multi-talented woman from Chandigarh, Punjab, who has made a name for herself as a passionate runner, GMAT coach, blogger, and TedEx speaker. Her unique attachment to the training period, more than the race itself, separates her from other runners.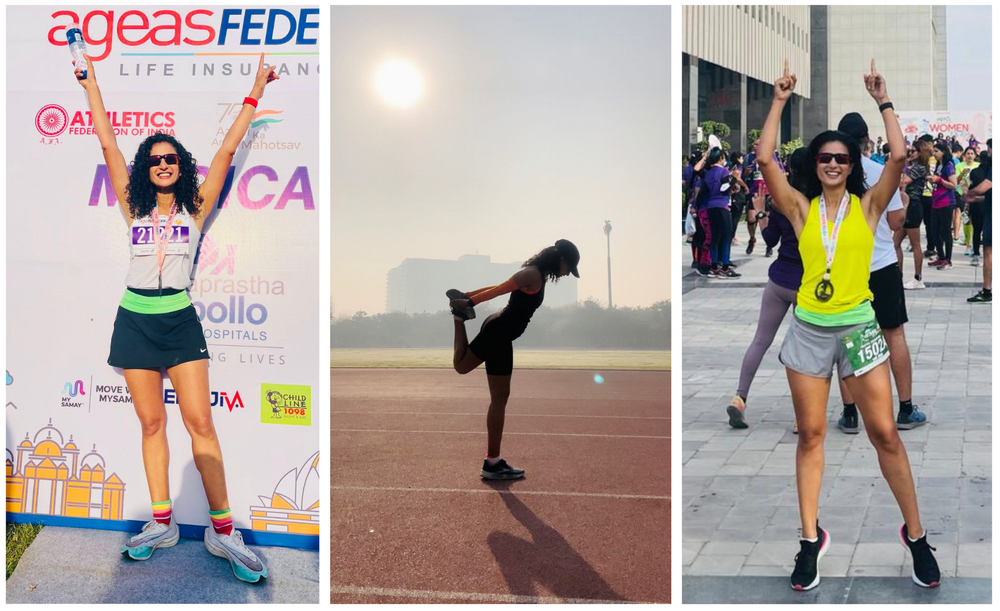 Tanya has run several races and learned something or the other from each. She is a woman
with strong beliefs and ideas, who do not need any motivation to run, but rather, running keeps her motivated. Tanya's thirst for exploration and ideology to prioritize journey above destination got her among the top woman runners in India!
Read the entire article - Here
Reeti Sahai
Reeti Sahai from Delhi-NCR is a Six Star Marathoner and an Entrepreneur who started her running journey back in 2010. Her ideology to link like-minded people through running has inspired more than 200 active runners who joined her community - RunwithReeti.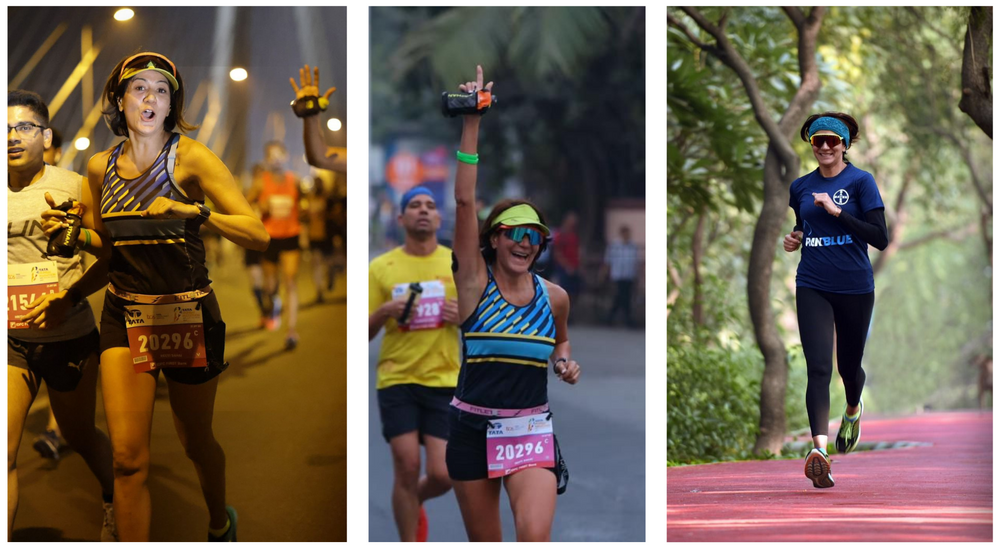 The active members are both GenZ and Millenials or older and belong to various walks of life as students, housewives, trainers, lawyers, doctors, and more. All sorts of runners, single-handedly led by their passion for the same, brought together by Reeti on one common platform!
Read the entire article - Here
Ankita Gaur
And last but not least. The CEO of her very own company that deals with women's health and fitness, Ankita Gaur, is from Allahabad who remained a fitness enthusiast since her days in academics. She describes running as a wholesome experience that gives her a unique identity and self-confidence!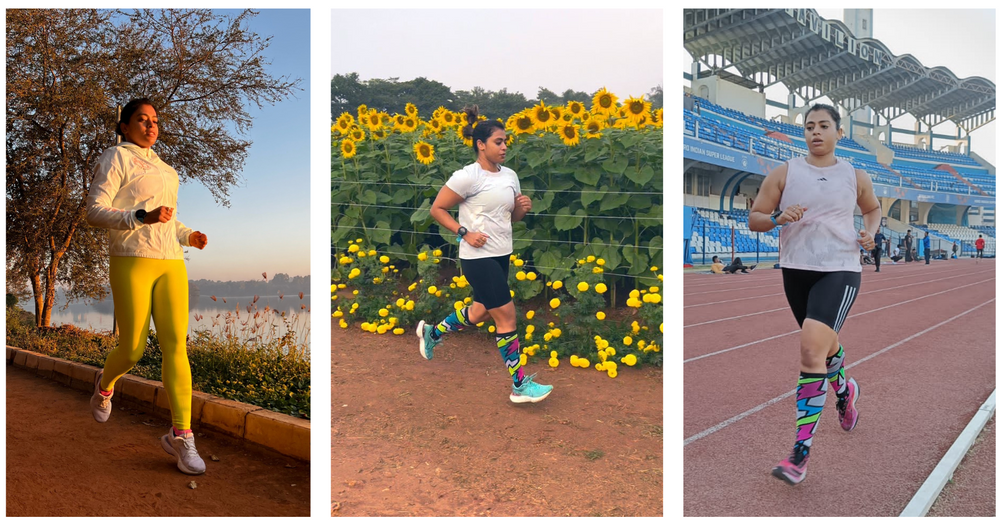 Ankita is redefining the roles of women and leading two of her own app-based programs, namely, athstrong and the Baby Body, which deals with athletes' health, especially women. Furthermore, she broke a major misconception and ran throughout her pregnancy under medical supervision.
Read the entire article - Here
In conclusion, BhaagoIndia admires all the women runners throughout our country and strives to become their one-step platform to aid their running journey through useful experiences and support!


Edited by Faiz Alam