A woman's thirst for exploration! - Tanya Agarwal
Tanya Agarwal is a multi-talented woman from Chandigarh, Punjab, who has made a name for herself as a passionate runner, GMAT coach, blogger, and TedEx speaker. Her story is one of a human with a never-ending thirst for exploration in her daily life.
Tanya's love for running began after a trek in Nepal in October 2014, when she realized the power of physical activity to connect with herself and nature. Since then, she has run two full and numerous half marathons, each a testament to celebrating her physical strength and enriching her life with discipline and motivation.
However, Tanya's love for training more than her races sets her apart from other runners. She signs up for very few races and events. Her high comes from the process of everyday training. She sees maximum gains from following training plans.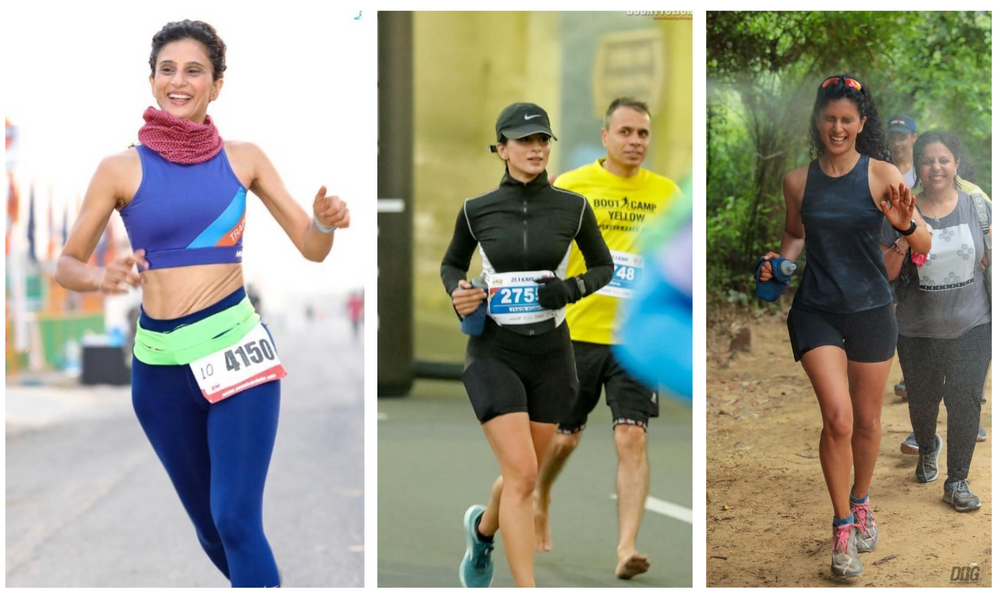 "I am so fond of my preparation process before races that even my kids know my training plans. I talk about my training plans a lot with them. It is a part of my life and both my kids know that well."
Her trek in Nepal started a fire of running inside, and she gradually developed into a forefront runner. Tanya began covering smaller distances with a passion for growth over time. In less than two months she grew from 12k to 16, then towards her first Half Marathon of 21k in December 2014.
Furthermore, she did two full Marathons, the latest on 26th Feb 2023, and recalls her favorite one as the New Delhi Marathon in 2022. Tanya adds that running is a hobby she follows to break the loop of monotony, get outdoors, and come back refreshed.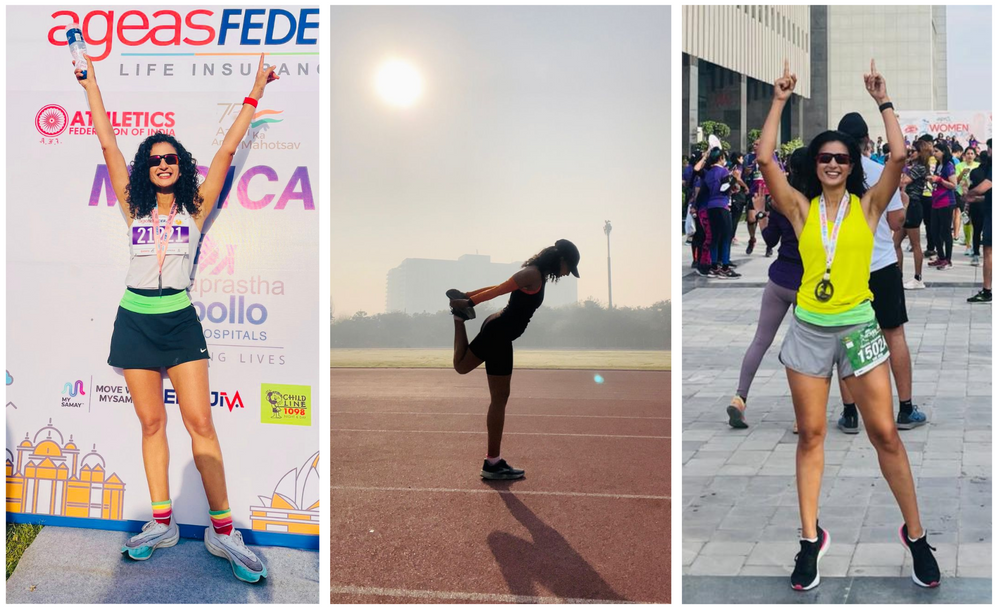 Apart from running, Tanya is also a highly skilled GMAT coach, helping aspiring students achieve their dreams of studying abroad. Her versatile nature means that she is always ready to explore new things and take on new challenges, whether it's running a new distance or helping a student overcome a difficult GMAT question.
Tanya's passion for empowering women is evident in her advocacy for challenging societal norms. She challenges the status quo by speaking up for women's body image. She strongly advocates that women should explore their physical strength as it works wonders for their mental health. She believes that rather than fretting over the size and shape of our bodies, we should work on staying away from lifestyle diseases and go do epic things with our bodies - climb mountains, run marathons, sign up for a triathlon - a little challenge is better than killing yourself over the size of your body.
Her inspiring TedEx talk about crafting a passion resume urges people to explore their passions, no matter how unconventional they may seem. Her philosophy in life is to explore and introduce herself to things at every step of life, which inspires many!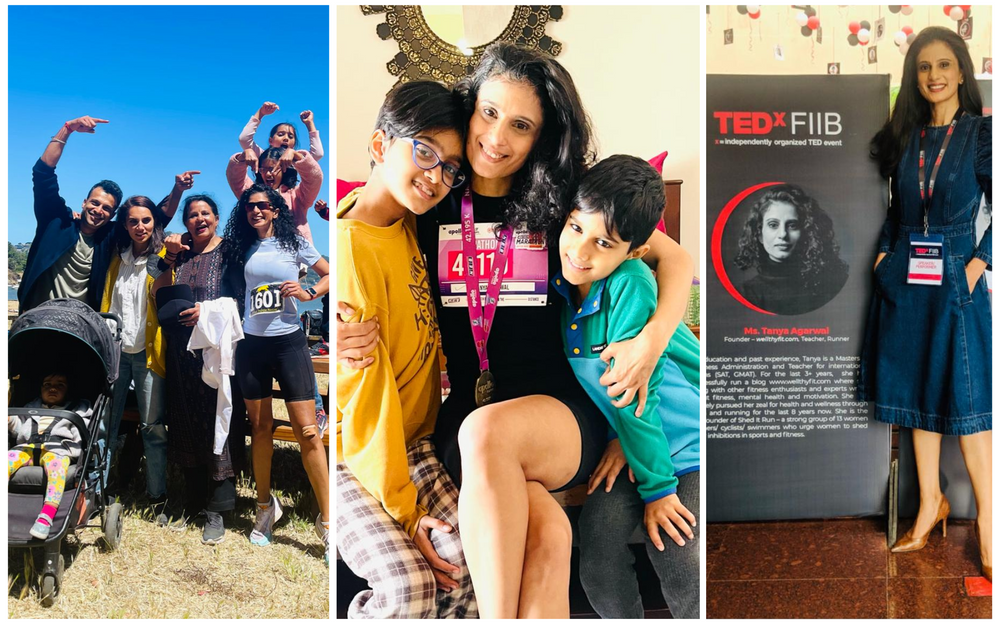 Tanya's approach to life is one of focusing on the journey instead of the destination. She believes that small steps and daily efforts lead to meaningful progress, whether running or doing anything she loves. Tanya's family, especially her two kids, are her biggest source of motivation, and she credits them for her never-ending approach.
In conclusion, Tanya Agarwal is a woman who embodies the spirit of curiosity and versatility. Her love for running, coaching, working for underprivileged kids, and challenging societal norms is an inspiration to many, and her focus on the journey reminds us that every step counts. As she continues to explore new avenues and break new barriers, we can't wait to see what Tanya achieves next.
Tanya urges amateur runners to follow a consistent approach and understand the "why" behind running. As she personally recalls, "I don't need the motivation to run. Instead, running keeps me motivated!
Edited by Faiz Alam