An inspirational tale of the unstoppable runner! - Vishak Krishnaswamy
While running as a sport is taking place at a large scale in the Indian lifestyle, more and more people are joining. Whereas some people use it to stay fit and active, others use it as a way to unleash their finest potential and highlight the more significant cause. They run to grow and to grow the entire locality around them.
The inspiration came from a person named Terry Fox who ran the entire Canada with one leg for 3310 miles after having a single leg amputated but through his running, he had the courage to do the impossible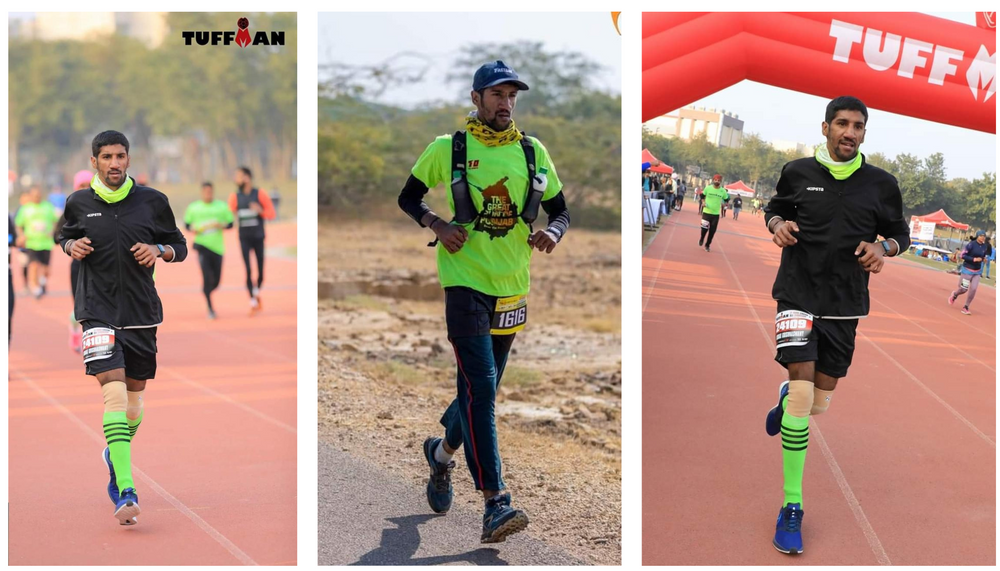 Vishak Krishnaswamy, from Dombivili, is an example and inspiration who defied all norms and craved his own name in the world of endurance running. Vishak's journey into running started seven years back in 2016, as the first timed event he recalled was a 12hr stadium run in Mumbai where he successfully managed to cover more than 65 km and thus was introduced to the concept of ultra running.
Since then, his accomplishments have never been looked back, and with utmost dedication, he found his way toward prestigious records listed in the Guinness Book of World Records. Vishak Krishnaswamy holds multiple world records, including the most consecutive days to run a Marathon Distance (62 days).
When asked about his experience, Vishak recalls…
"I was sure I will be able to break the prior record of 60 days, so I took the challenge and went on running. To my amazement, the challenge was harder than I thought, I ran for 45 days with the least issues and hurdles, but later on, the actual challenge began when my body was totally in a state of fatigue. However, I came up with my own strategy to run fast for the first 2 hours and slow for the rest, and it worked. I did complete the challenge!"

Moreover, Vishak Krishnaswamy also holds a record for running barefoot 21 km for 21 consecutive days and running the prestigious Stupa to Nepal - 57 km ultra run. He has also won several prestigious podiums such as the 72 Hours Endurance Run Bangalore - 2nd Position, 220 km Hennur Ultra Bangalore - 2nd position, and Pune Ultra 161 km - 3rd position.
However, with numerous prestigious achievements in long-distance running, Vishak recalls how the challenge of sponsorship availability usually keeps a hurdle in his way, and with a tremendous amount of effort to find it, he still fails. This issue highlighted by Krishnaswamy is more common than it may seem and does prevent potential runners to accomplish wonders in their fields of passion.
Vishak Krishnaswamy, on the other hand, is a man of strong will and unwavering passion who always looks for betterment as a sportsperson or a runner. He continues to run and aims at attempting to achieve more prestigious records and achievements with the mission to create awareness about fitness and living a healthy lifestyle and to support underprivileged people and children through Running to help society for a better cause in every possible way!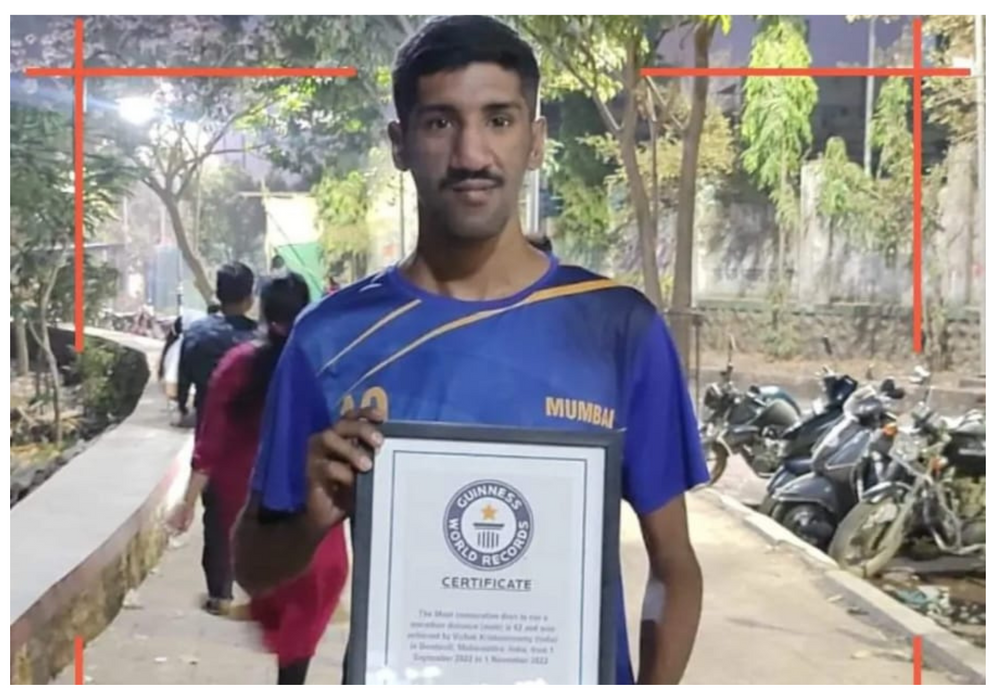 Vishak has many upcoming Guinness World Record projects for the year 2023-2025. Here are some:
Most Consecutive Days to Run Ultramarathon 50kms Distance for 23 Days
Fastest Barefoot Half Marathon on Ice.
Greatest Average Running for One month 70kms /Day.
The Great Himal Trail Nepal 2024 1700kms in 13 Days.
Most Consecutive Days Barefoot to Run Marathon Distance.
Aiming for Trail Championship UTMB Qualifier.
In conclusion, Vishak asks amateur runners to follow a gradual growth process and to do it appropriately while training and running. He asks them to plan their races, set targets, and move accordingly.
Edited by Faiz Alam