Our Founder Arghya (Argo) started his running journey with a short 2.5-km run on one of the weekend evenings in May 2019. After that run, he felt much more relaxed, calm, and at the same time more energetic. That was the beginning of his running journey which started from 2.5 km to 5km to 8km to 10 km and then there was no looking back. He soon realized running was therapeutic for him and that it was his way of dealing with stress and anxiety. Whether it was some personal issue in his life or professional work stress, he found that a quick 30-min run would fix his mood and give him the moral boost to perceive things in a positive way. What started as an activity to de-stress soon became his passion and a way to quench his thirst for getting fitter and healthier. Gradually, he increased the distance and finally started to target running and completing a half marathon all within a span of 4 months.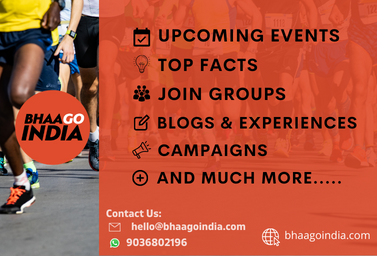 While running was something that helped him calm himself and attain mental sanity, he soon started to look for people with whom he could discuss running and also gain insights. Unfortunately, he was limited by his circle and the resources available on Google, and that's when he realized the problem – either the information was too much or too little, or it was irrelevant to Indian runners. Again when he started looking out for his first marathon event, he faced a similar problem – the existing platforms weren't user-friendly and were missing a lot of information. Subsequently, he did his first full marathon in Mumbai (Tata Mumbai Marathon) within the next eight months, without proper guidance. The journey wasn't as smooth as he had expected it to be with a couple of injuries and also a bad training plan.

During the lockdown as gyms were closed and other sports activities came to a halt, people started to pick running, and more and more people started to ask Argo for his pieces of advice and tips. That's when he started to ideate on this product and started to talk to runners in his circle. Finally, after 50+ runner feedback calls, he started to narrow down the product and build Bhaago India.

With a vision to create a one-stop platform for runners in India, Bhaago India was born. In late 2021, Gunjan and Rahul joined the mission to democratize running in India. At Bhaago India, whether you are a  seasoned marathon runner or beginner, or someone waiting to find some motivation to start running, we are having something to offer to all of you.

We envision to be the one-stop platform for all running needs for runners of India.