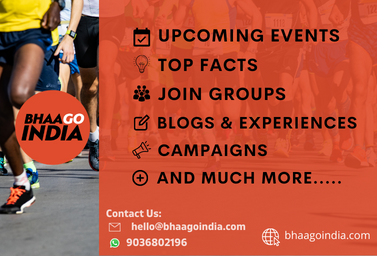 You are allowed to cancel the Ticket One week prior to start time of Event, you can directly reach out to Event Organiser. The Refund on cancellation of tickets are subject to be determined by Event Organisers. We would recommend users to read Terms & Conditions of every Event before booking the tickets. Cancellation requests made within 24 hours of the class date/time may not receive a refund nor a transfer.

BhaagoIndia will not make any refunds nor will they be liable for any loss caused by such cancellation, postponement, suspension or delay of any Event.

Tickets are issued subject to the Rules and Regulations of the venue or Event Organiser. To get full details, contact Event Organiser. Breach of any Rules and Regulations or any unacceptable behaviour likely to cause damage, nuisance or injury shall entitle the venue or Event Organiser to eject you from the venue. The Event Organisers may on occasions have to conduct security searches to ensure the safety of the patrons. We will not be responsible for any tickets that are lost or stolen.

It is your responsibility to ascertain whether an event has been cancelled and the date and time of any rearranged event. If an event is cancelled or rescheduled, we will use reasonable endeavours to notify ticket holders of the cancellation once we have received the relevant authorisation from the Event Organiser. We do not guarantee that ticket holders will be informed of such cancellation before the date of the event.