As per research, certain models of footwear and footwear characteristics can improve the running economy. There are a plethora of options of running shoes' brands and models within brands. The material, shape, cushioning, heel height, all these aspects are considered while designing and manufacturing shoes to serve different objectives. There are mainly four types of running shoes –
Daily Trainers
Most runners train every day for which good-quality shoes are required. The daily trainers are made from durable material and usually have high heel-to-toe drop and moderate cushioning. These are versatile and designed in a manner to withstand rigors of daily use.
Trail Shoes
The shoes are meant for running off-road routes. These are heavier than normal running shoes but lighter than hiking shoes. With the latest developments, trail shoes can be light as well with better cushioning. Since the trails are unpaved paths, the shoes are designed to have better traction. Trail shoes provide much-needed support to run on terrain.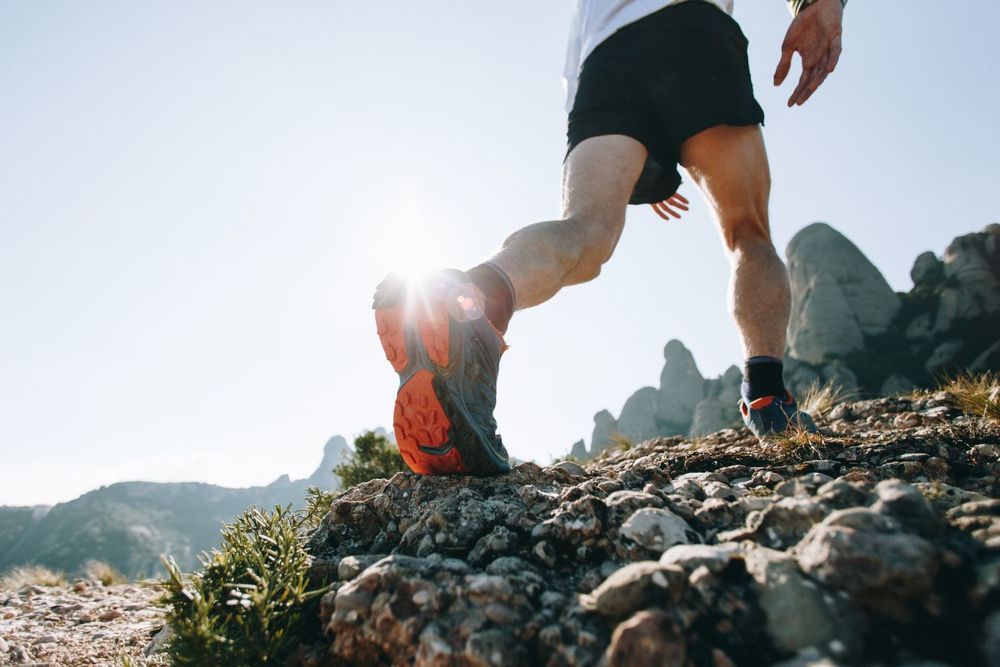 Minimalist shoes
These are the best alternative for people who are minimalist runners and like to run barefoot. Minimalist shoes, as the name suggests, take the designing of shoes back to basics and have minimal features required for running shoes. The shoes have very less cushioning, low heel-to-toe drop and are lightweight so that runners feel their feet move naturally. However, these aren't right for everyone.
Cushioned Shoes
Now, cushioned shoes are the exact opposite of minimalist shoes. These have great cushioning, high heel-to-toe drop to provide proper support while running. As per a recent study, it was found that the more-cushioned shoes seemed to result in greater impact loading when the wearer's foot hit the ground, leading to greater risk for an injury, like a stress fracture.
I believe in gradual experimentation with running shoes. - Bill Rodgers
With the latest technology, designs and science-backed running facts, people are more aware and cautious of picking the right kind of shoes which is required to prevent injuries and correct their running form. Selecting the right pair of shoes can be a daunting task but is required. Experiment and find the shoes fit for you and your training routine.
Running as a sport in India does not have a core community that can help new runners to expand their knowledge base and master it. Bhaago India platform helps runners of all levels come together and build a core community to provide a one-stop solution to all the challenges that runners face.