The CEO of her own company dealing with women's health - Ankita Gaur
Ankita Gaur the CEO of her very own company that deals with women's health and fitness. She is from Allahabad and, in 2012, shifted to Bangalore. Ankita stayed a sports enthusiast since childhood and concentrated on her primary interest in swimming. To reduce a hectic work and traveling schedule in the running capital of India - Bangalore started her journey with running.
As recalled by Ankita, the turning point of her journey with running initiated after securing a winning prize in one of her races and being awarded by the one and only Milkha Singh himself. Furthermore, which fueled her interest, and therefore, she began her journey of winning podium after podium inspiring many!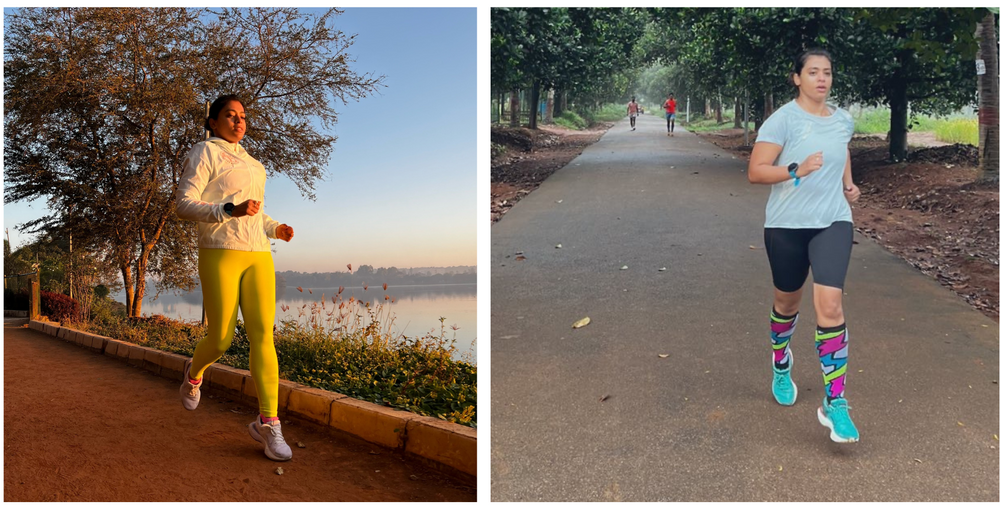 Ankita's most rewarding race was where she ran as a different person. Pregnancy did give her a lot of challenges, from a change in body shape to a serious injury, that led to a long break from long-distance running.
She had very little time and a very tough goal to achieve. Despite this, she never gave up and put in everything she could. Ankita's race gave her something precious that every woman out there desires to achieve, i.e., the self-confidence to do things they fear doing.
I ran till the last day of pregnancy.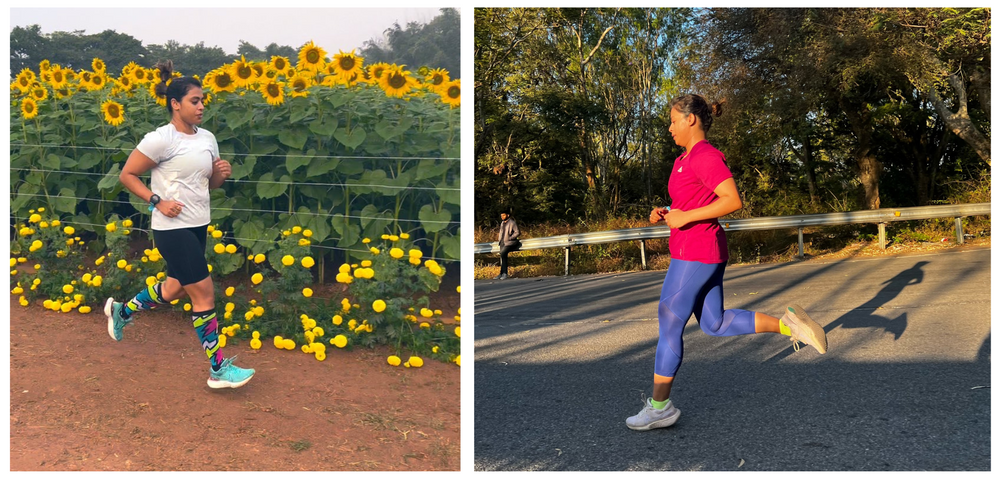 Ankita raised herself from all the barriers and misconceptions imposed by others and continued running even during her pregnancy under medical supervision. Ankita ran till the last day of her pregnancy and shared that women should learn and endure their potential and surpass limited boundaries and various hurdles along the way.
Ankita shares a common line with all the women who want to expand their potential, do something they love, and not just sit at home. She realized that women in India do not have the relevant resources and awareness to break the misconceptions about their pregnancy. So she took a step ahead and created an app for all such women.
Ankita currently owns two app-based programs designed for women runners and athletes that deal with a holistic approach toward fitness and tackling health issues during pregnancy for women. The two apps, namely, athstrong, and the baby body, were recognized by Cloud 9 and are currently present on their server as we speak!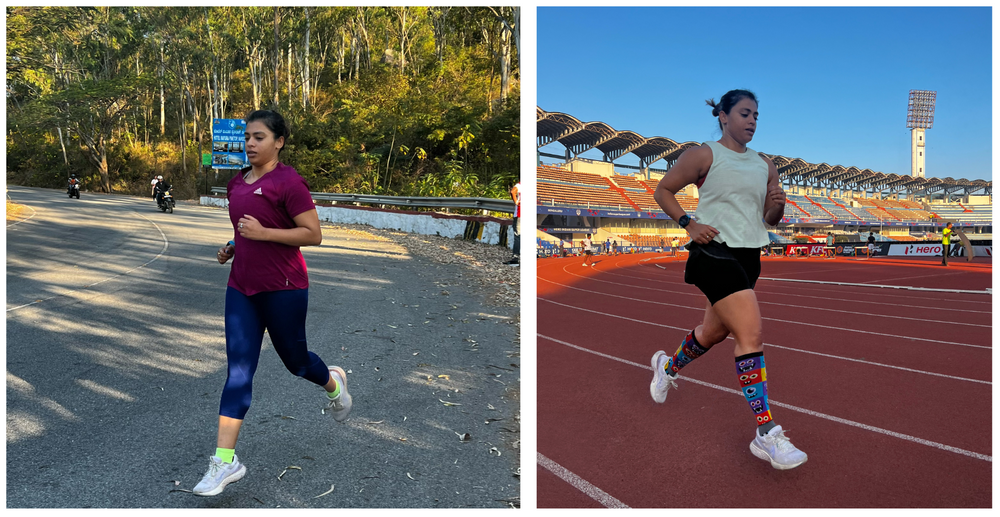 Ankita Gaur is an achiever who proved herself in every race she ran. However, all the gains did not prevent additional challenges that the Patriarchy world gave her. She faced fellows getting insecure seeing her ahead of them, staring eyes that are vastly present across India.
While all the challenges of being a woman prevented Ankita from running and training when she wanted to, the constant support from her husband and people like him encouraged and aided her a step closer to where she exists!
Ankita shares the following advice with all the women.
Women-specific runs should happen in India to give women the opportunity they need to come out as powerful runners.

Every woman should and must prioritize their safety and not get carried away by what body shape they are. Everyone can run.

She adds that running organizers must be more mindful of encouraging women's participation in events.

If you are a beginner, do start with a group. It always helps. It teaches you many things, and you learn and grow with the right people around you. Women especially give themselves chances to learn.
Edited by Faiz Alam