A civil servant and a runner who ran throughout her pregnancy - Shweta Mishra!
Shweta Mishra is a name that has become synonymous with determination and perseverance. Not only has she cleared one of the toughest exams in India - the UPSC (Union Public Service Commission) - but she also continued to run throughout her pregnancy, proving that women can have successful careers and healthy lifestyles at the same time!
Her journey into running began after being selected for the UPSC at the foundation course training at Lal Bahadur Shastri National Academy of Administration, Mussoorie, and choosing running as an activity required for their Curriculum. Furthermore, she ran the Punjab Half Marathon and stood highest on the podium!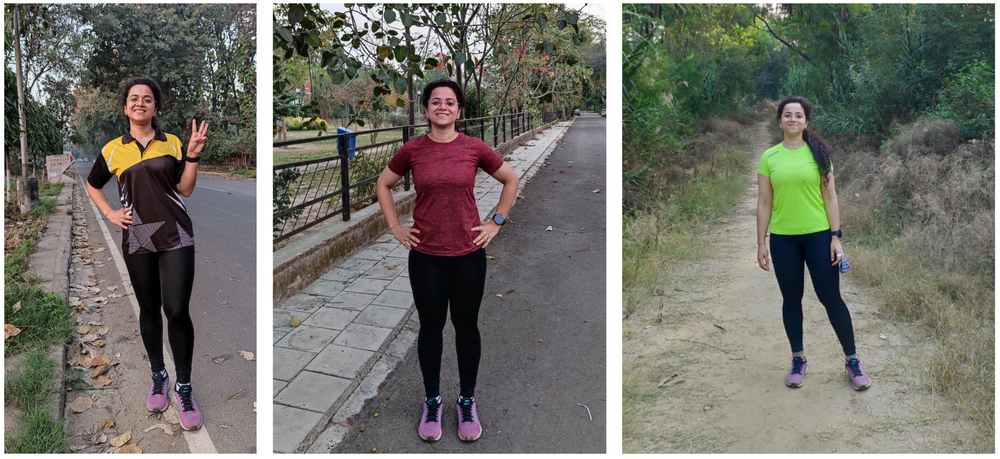 With her utmost belief and dedication to what she believes, Shweta created a benchmark for every woman out there, restricted by all the boundaries imposed by society. Following one's passion leads to a happier and more independent life, which adds more power to oneself, as was the case with Shweta Mishra during her D-day.
Running soon became Shweta's go-to sport and added some significant improvements for herself, from feeling more powerful to attaining a better skin texture, from increasing her lung capacity to a painless period cycle. She has enjoyed many such rewards!
Of course, there were challenges along the way. As the pregnancy progressed, Shweta had to modify her workouts to accommodate her growing belly. She ran at a slower pace, took more frequent breaks, and avoided high-impact exercises. Shweta also listened to her body and adjusted her workouts based on how she was feeling. Though through it all, she never gave up.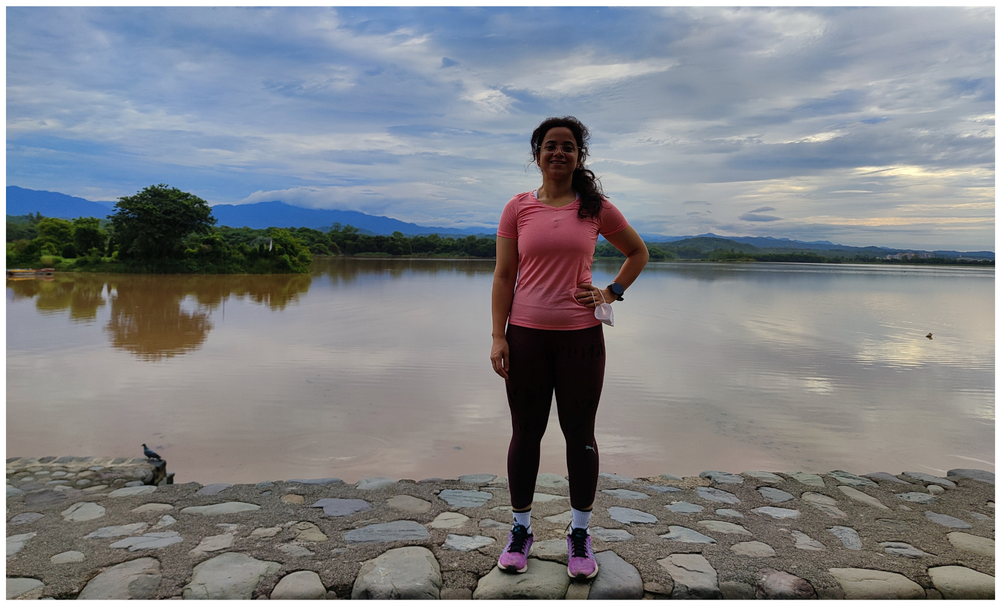 Shweta's dedication to fitness during her pregnancy has been an inspiration to many women. She has shown that women can continue to pursue their passions and lead active lives even while pregnant. Her story also sparked conversations about the importance of exercise during pregnancy and the need to challenge traditional beliefs and practices.
In conclusion, Shweta Mishra's story is a testament to the power of determination and perseverance. Her achievements, both in her career as a civil servant and in her passion for running, inspire many. She has shown that it is possible to pursue one's dreams and desires while also having a healthy and successful pregnancy.
Shweta's story is a reminder that women can break barriers and shatter stereotypes and that we should strive for a more inclusive and supportive society!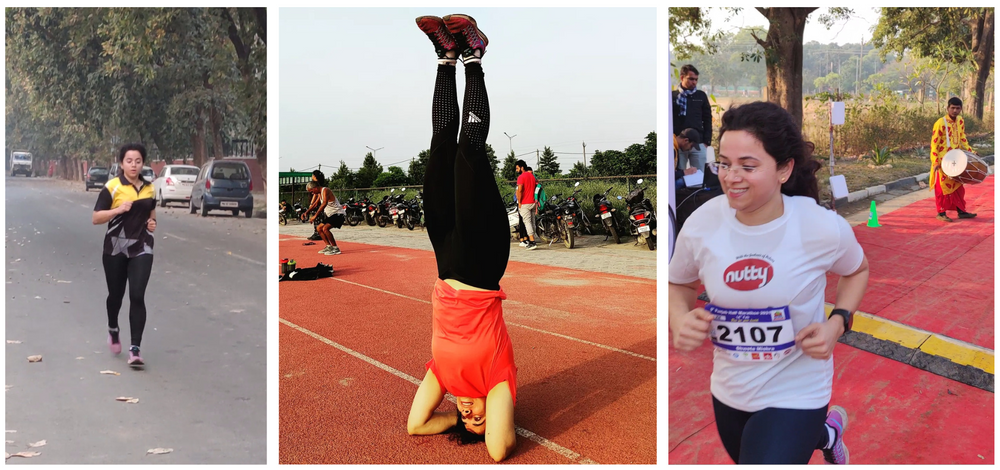 For amateur runners, and women wanting to kick-start their running journey, Shweta recalls to
Never compare yourself with anyone.

Understand your own body and your reason to run.

Be mindful during training.
Last but not least, be patient and remain consistent!
Edited by Faiz Alam