Sufiya's mind battle through Qatar
"Let me tell you something you already know. The world ain't all sunshine and rainbows. It's a very mean and nasty place, and I don't care how tough you are, it will beat you to your knees and keep you there permanently if you let it. You, me, or nobody is gonna hit as hard as life. But it ain't about how hard you hit. It's about how hard you can get hit and keep moving forward; how much you can take and keep moving forward. That's how winning is done!" One would love to borrow these ever so famous lines by Sylvester Stallone from the movie Rocky Balboa to describe the story of pure grit and determination of Sufiya Sufi – a name that has already gone down in the annals of Indian ultra-running.
Holder of 3 Guinness world records, she is now attempting what most would not dare to dream – running across Qatar to clock an official FKT(Fastest Known Time).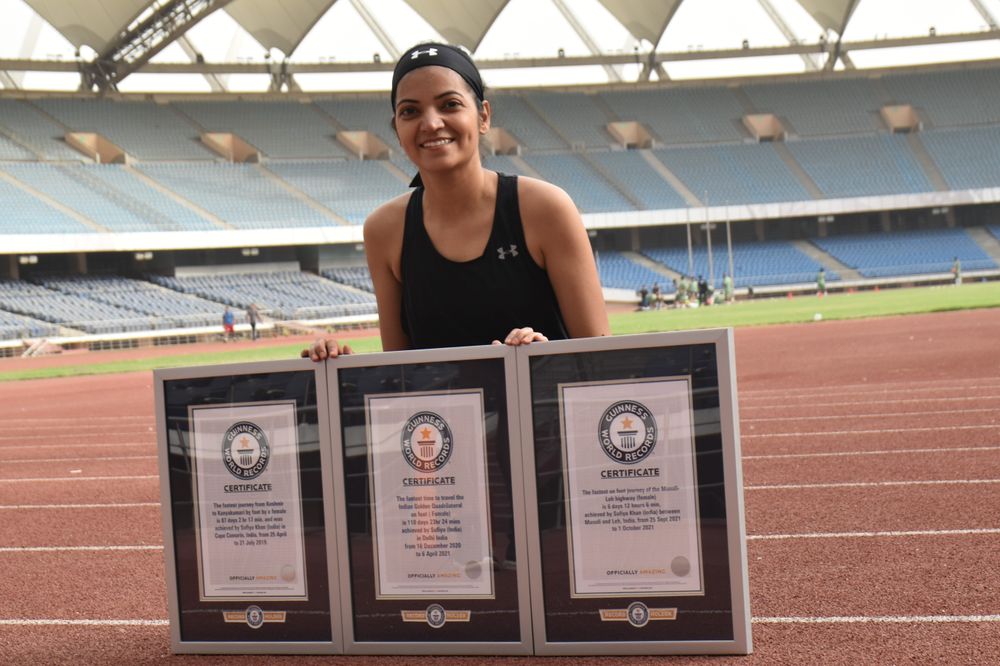 Having literally run across the length and breadth of India, she now wants to explore challenges outside the country which pulled her to the idea of running across Qatar but what sets the challenge apart is the fact that she plans on doing this without taking a break. 200kms of continuous pounding of those feet over tarmac and if that wasn't enough add to it the dry weather conditions along with a possibility of sandstorm which the country has to offer and you have a herculean task ahead of you.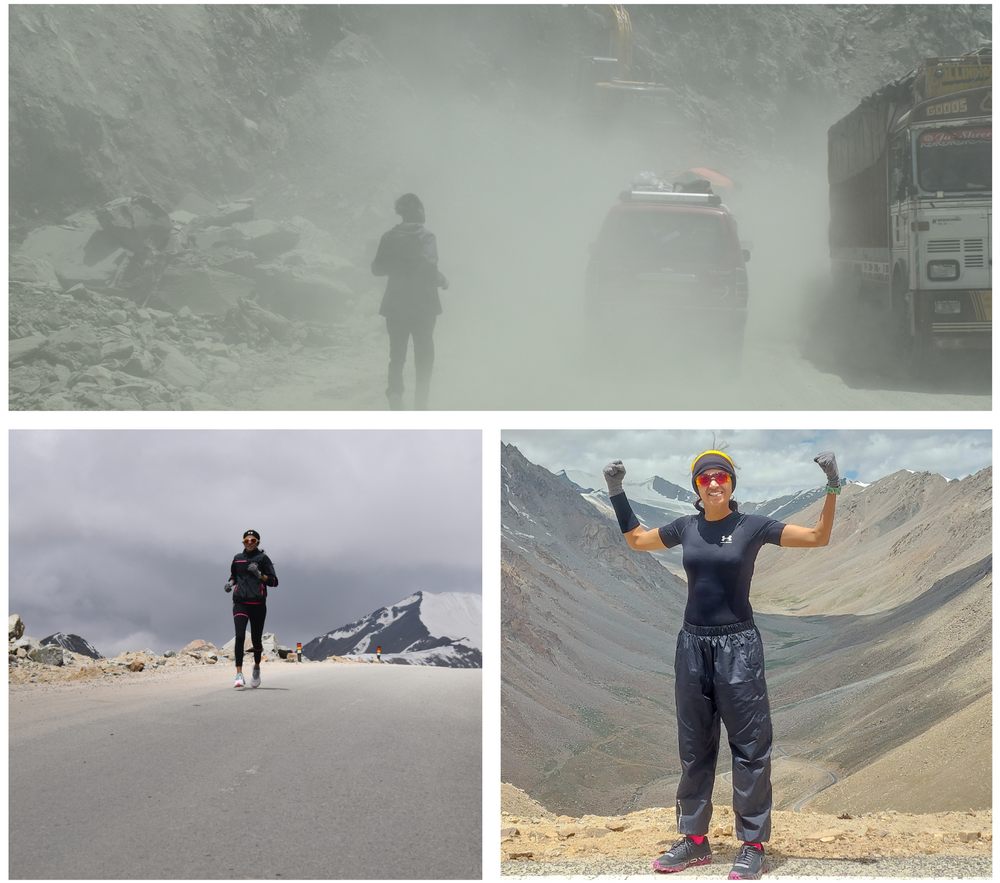 What works in her favour though is her previous experience of running from Siachen to Kargil where she encountered the most dramatic changes in weather conditions, starting out in sub-zero temperatures and finishing her run in dry and hot weather which sapped more than just her energy levels.
Taking these conditions into consideration what becomes increasingly significant is her fueling strategy which consists of natural sources such as fruits and coconut water, the latter being her favorite drink during such expeditions.
While it is tough to keep the thought of breaking the world record away from one's conscious, Sufiya is entirely focused towards accomplishing the task she has cut out for herself keeping the thoughts of surpassing Sadok Kochbati(present world record holder of crossing Qatar on foot in 34 hours 19 minutes)at bay. With her coach and her partner crewing for her, she will probably have the best people to assist her on this expedition along with the local running community of Qatar egging her on.
What is interesting is how her partner Vikas, a cyclist himself, comes up with such daunting tasks for Sufiya. According to her, he happens to be her biggest strength combined with Sufiya's positive mindset, that lets her get past the goals she has in sight. With no fear of failure or apprehensions holding her back, she feels she only needs to give her best and get the job done before she moves onto her next challenge which is going to be nothing short of mind boggling.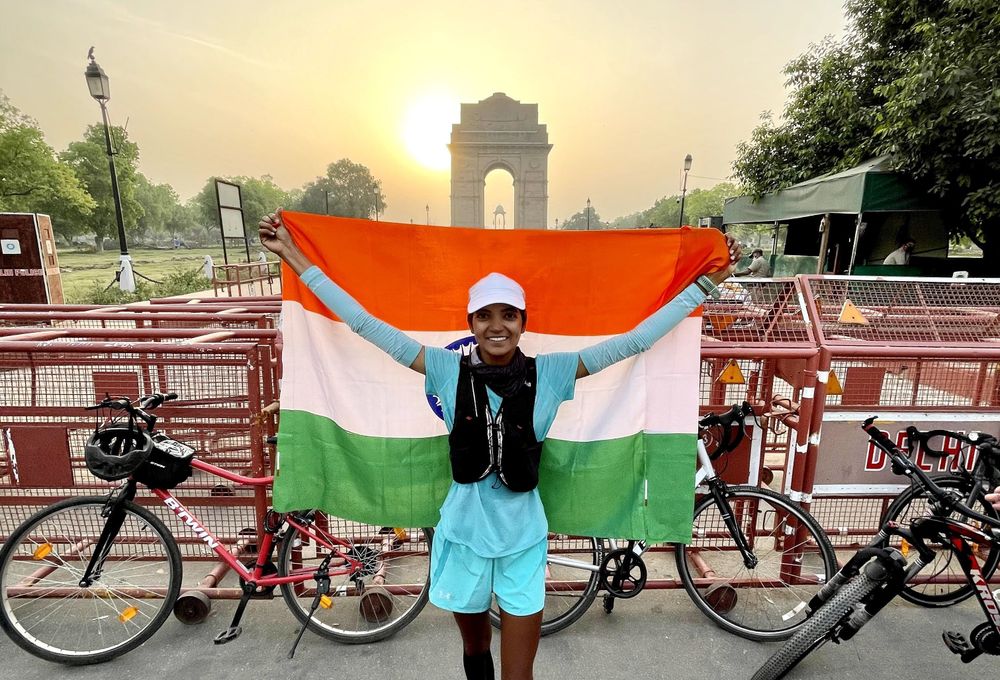 She likes to call herself a free bird so let's all wish and hope that this wonder bird of ours brings this one home!
Edited by Arjun Kalia