Started Running to Lose Weight, and Now He is a Marathoner
Sekhar Panda is an avid runner from Bangalore. His weight, in 2017, was 100 kgs which inspired him to take up running. Being an engineer in an IT company, he does night shifts. He shares that he had never participated in any sport since he was a child; sports day was like a holiday for him. Since he was facing a lot of health issues because of his weight, his wife too realized that something should be done for his health.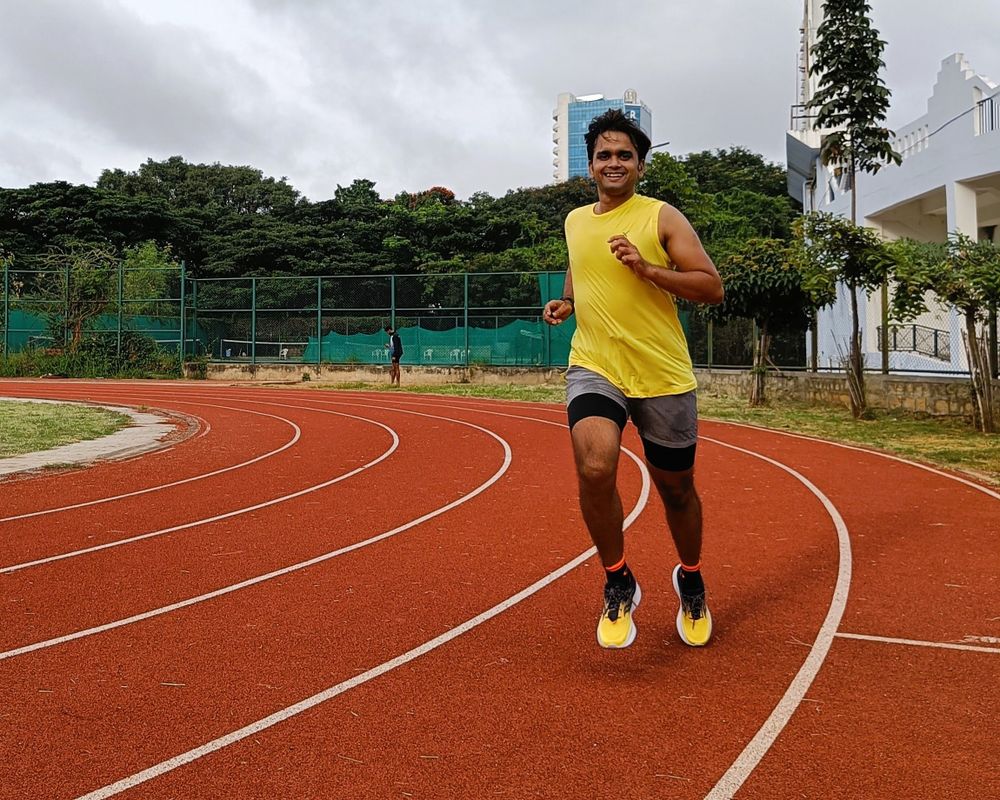 "My mother was surprised when she found out that I started running."
They started by hitting the gym but they didn't like going there. His wife then started to take him to the ground; she would wake him up at 5 in the morning and made sure he ran for the following three months. It was their 2017 New Year's resolution, and despite the fact that many resolutions fail, it worked for them. The period of these 3 months was a little tough for him but he also lost some weight in this period.
"I remember feeling like dying after I ran 2K for the first time."
Soon he started to enjoy running as an activity. Sekhar was looking for a running companion or a coach but it wasn't that easy back then. Sekhar then went on to sign up for TCS World 10K Bengaluru. TCS used to show promo videos for the race every year. Sekhar saw the video of Ankita Gaur who is a runner. Her story inspired him and he wanted to find out if Ankita could become his coach. Then HDOR was being organised by Adidas Runners where Ankita was the captain. He met her and she introduced him to the running group. Initially, he was having trouble understanding the jargon used by the members. For him, running for even 2-3 kilometers was a challenge but with time, he increased his distance.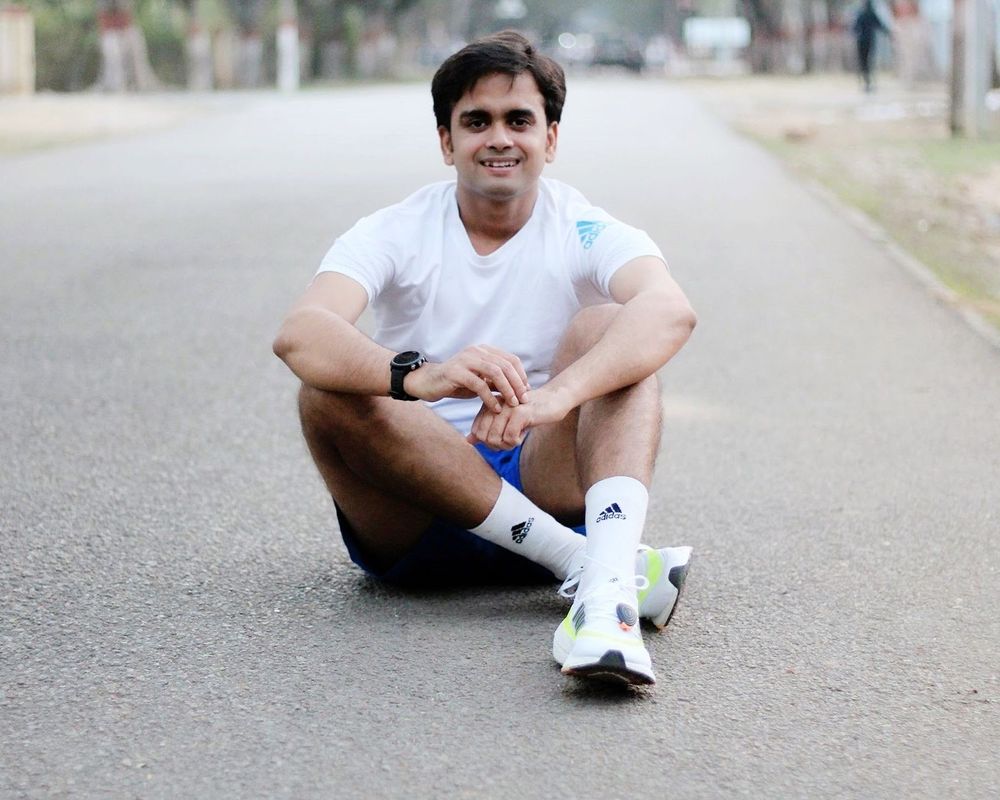 "Now there are a lot of running groups that a person can join. Earlier, it was very difficult to find a running companion."
His first run was TCS 10K and he always participates in it because it has a special place in his heart. By the end of the following eight months, he had covered some 10K runs; it was the time when he decided to up his level.
In December 2017, Sekhar signed up for almost every race happening at that time, planning to run every Sunday. The first Sunday was for 10K, second one for a half-marathon, third for marathon and the fourth one for an ultramarathon. He covered the half marathon without any problem but it became a tough task to cover the marathon and his wife had to come to pick him up as he couldn't walk at all.
"I didn't train for the marathons and admit it to be a major mistake."
In 2018 for 3-4 months, he couldn't continue with running because of some injuries and he had 48 medals till the time he got injured. He came to the conclusion that he'll train for races but will run only four races a year - 10K, half-marathon, marathon and an ultramarathon. In 2019 he was preparing for the Procam and was associated with Adidas Runners throughout his journey. He began to mentor people and trained 13 women for their first half marathon. The year of 2019 was the best year of his journey as he also got selected to be a sponsored athlete by Adidas.
When he tested positive for Covid during the second wave in mid-2021, his throat was terribly infected, and it took him 3-4 months to feel like himself again after his recuperation. He is now running again, but is unable to reach his full capacity.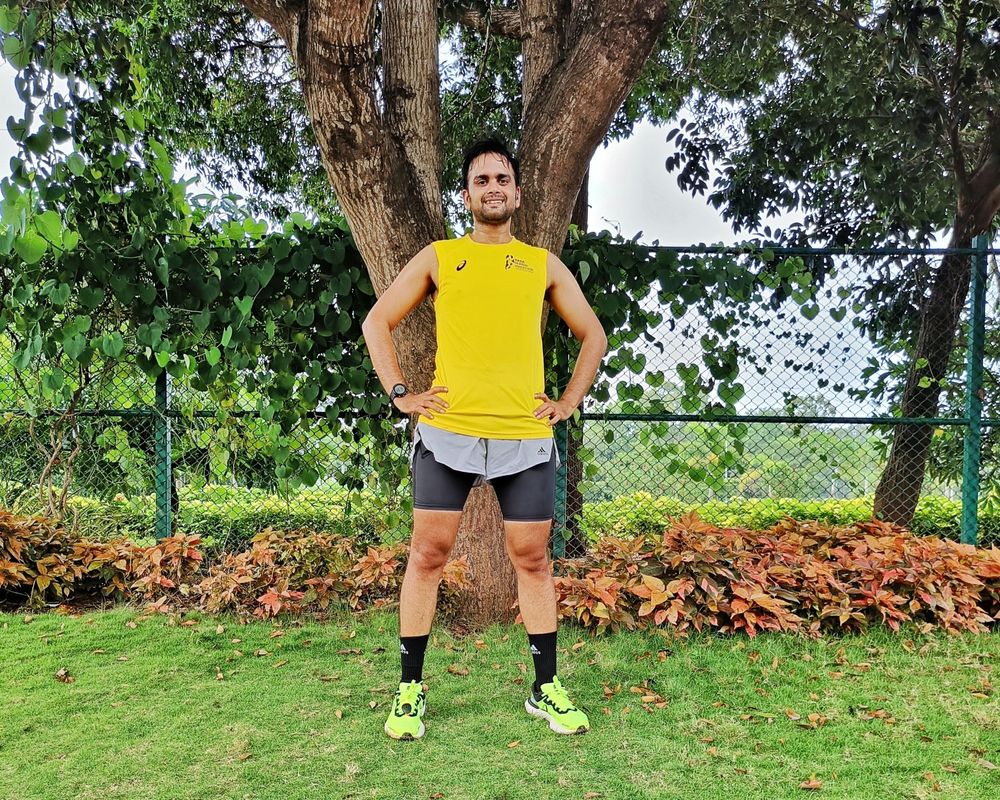 "Initially my weight was around 100 kgs but because of marathon training, it came down to 65 kgs."
Talking about his weight loss journey he says that the time he started running he was 100 kgs and when he was running TMM, his weight was reduced to 65 kgs. Weight gain doesn't bother him much now. While training for marathons his diet is such that he gains weight but he loses it after running so it balances itself.
"Training and discipline are more important than racing."
Sekhar is a shoeaholic. He says that he has explored many different shoes but he doesn't advocate for a particular brand. People ask him for shoe suggestions and he first asks them if they have any foot-related issues. If yes, then he recommends them to first get a foot analysis done. The running community says that one should change the shoes after 500K but Sekhar doesn't believe it to be completely true. He thinks that it depends on the shoe, one must check if there are any wear and tears or if the sole isn't working well. If that's the case, it is normal to change the shoes and if you don't see any changes in your shoes even after running long distances, it is okay if you use them for a longer period. He believes that one should have 3 pairs of shoes - 2 for training and 1 for the race day. Out of two for training, one should be used for daily practice and other should be used for hardruns. Currently, Sekhar is training for the upcoming race Tata Mumbai Marathon and getting trained under coach Guru Prasad.

Edited by - Mokshi Savla