"Running shoes are my foremost companion." - Dr. Supreet Verma.
SUPREET VERMA, originally from Sultanpur, Uttar Pradesh, is a General Surgeon by profession and a passionate runner by heart who considers running not only an exercise but a dear part of his life. He initiated running during his 30s and is still a proud marathoner!
Supreet recalls starting to run in October 2018 to tackle over-weighing and attaining consistency by March 2019. His only goal remained to be consistent. Hence, he developed a strategy to run 5 km 5 to 6 times a week. He shares, "I worked solely over my distance and not my pace in the start."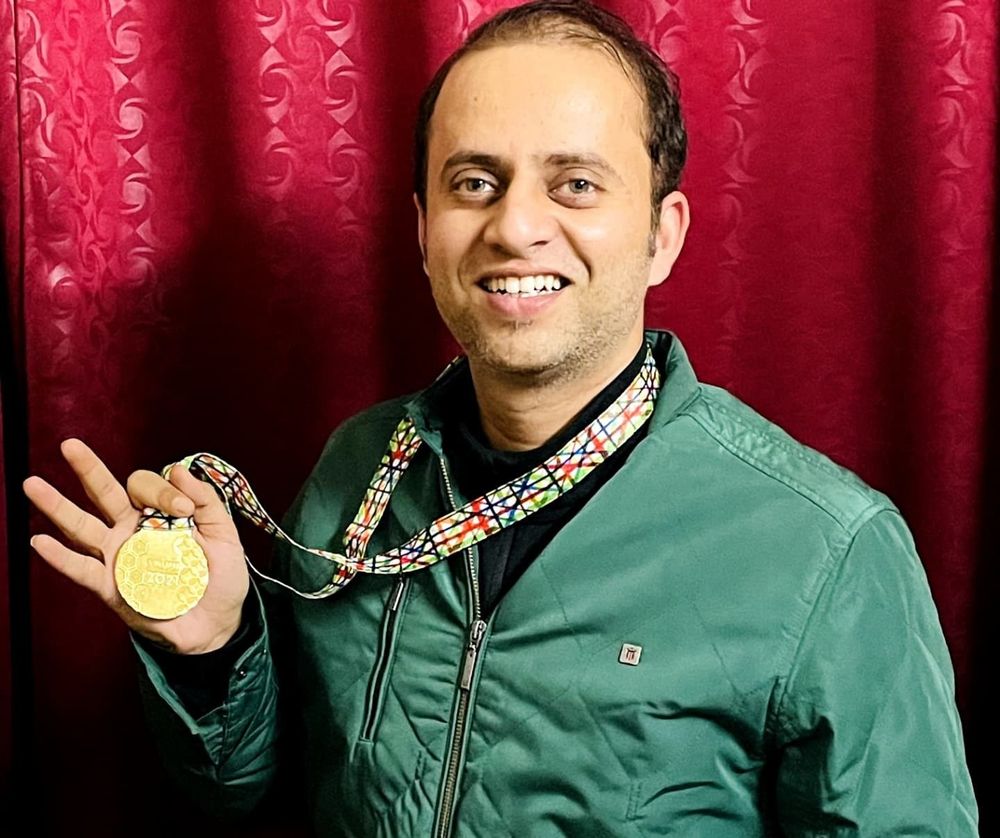 He ran his first half marathon in January 2020 and his first London virtual marathon in October 2020, which he concluded within 4:55! Supreet also recalls the prestigious Boston Marathon and the Tokyo Marathon he ran in the same week and completed within 5:02 and 4:50 respectively remains his most significant accomplishment to date.
Moreover, in 2022, Supreet has covered more than 1800 km through his races and training. He ran the Mumbai Marathon and the Delhi Marathon in January and February, respectively. With his consistent approach towards growing and never giving up, Supreet inspires many!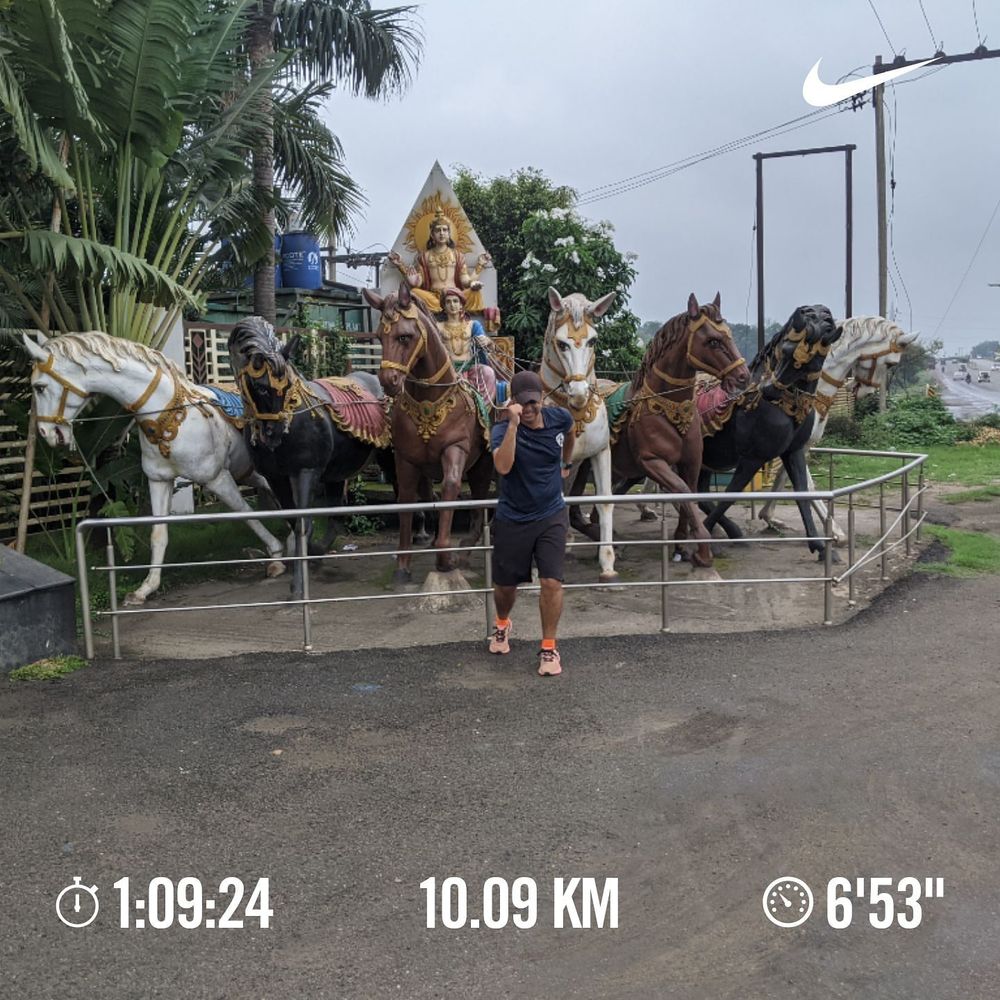 Supreet recalls being Surgeon and advising patients to take up running as essentiality has gotten him good results. He proudly shares, "Through running, I can contribute a major change in my patient's life and lead by example." Supreet moreover shares how he holds running responsible for better quality and decision-making in his life.
I go on a run when I need a solution.
Being a passionate runner, Supreet always tries to extend his potential by targeting races that seem challenging. He shares the Tempo runs are a great way to work on pace and recalls the Midnight Bengaluru Marathon that he covered within 5:10 to remain an extraordinary experience.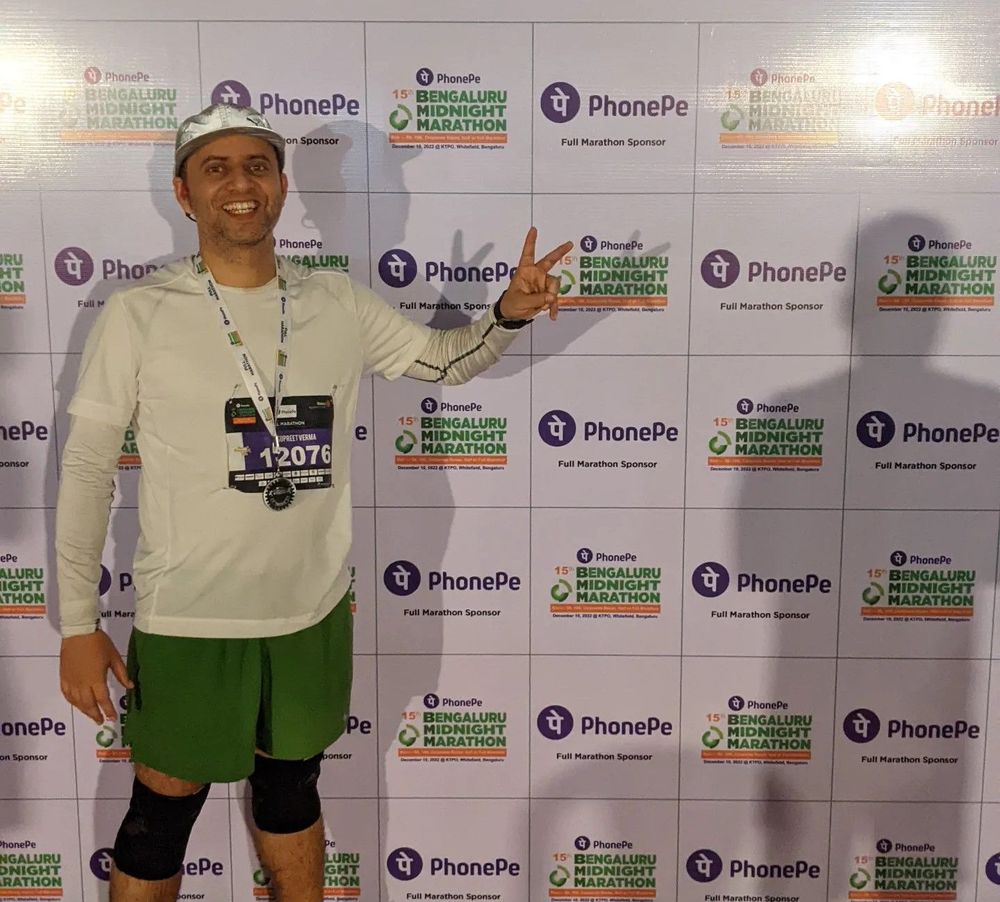 Supreet also shares his short-term goal to work on his timings for a full marathon this year and recalls training with his friends through mutual challenges and goals. Therefore, he urges people to try on running and recalls running as the best exercise solely responsible for a healthier physique and mind.
He urges amateur runners to remain consistent and run at least 21 days a month will enable better results in their physical and mental selves. Moreover, Supreet also urges them to understand their body requirements and be their own leader!
Edited by Faiz Alam