"Running gave me an identity."
Deepak Mishra based out of Ludhiana has done B. Tech, MBA and is currently selected for a year's diploma in Sports Coaching at NIS (National Institute of Sports). His introduction to running happened during his college years when he was provided with a platform to explore and experiment with basic guidance. He attended athletic meets and started running 100, 200, 400, and 800m races by 2012 and graduated to cross-country during his college years.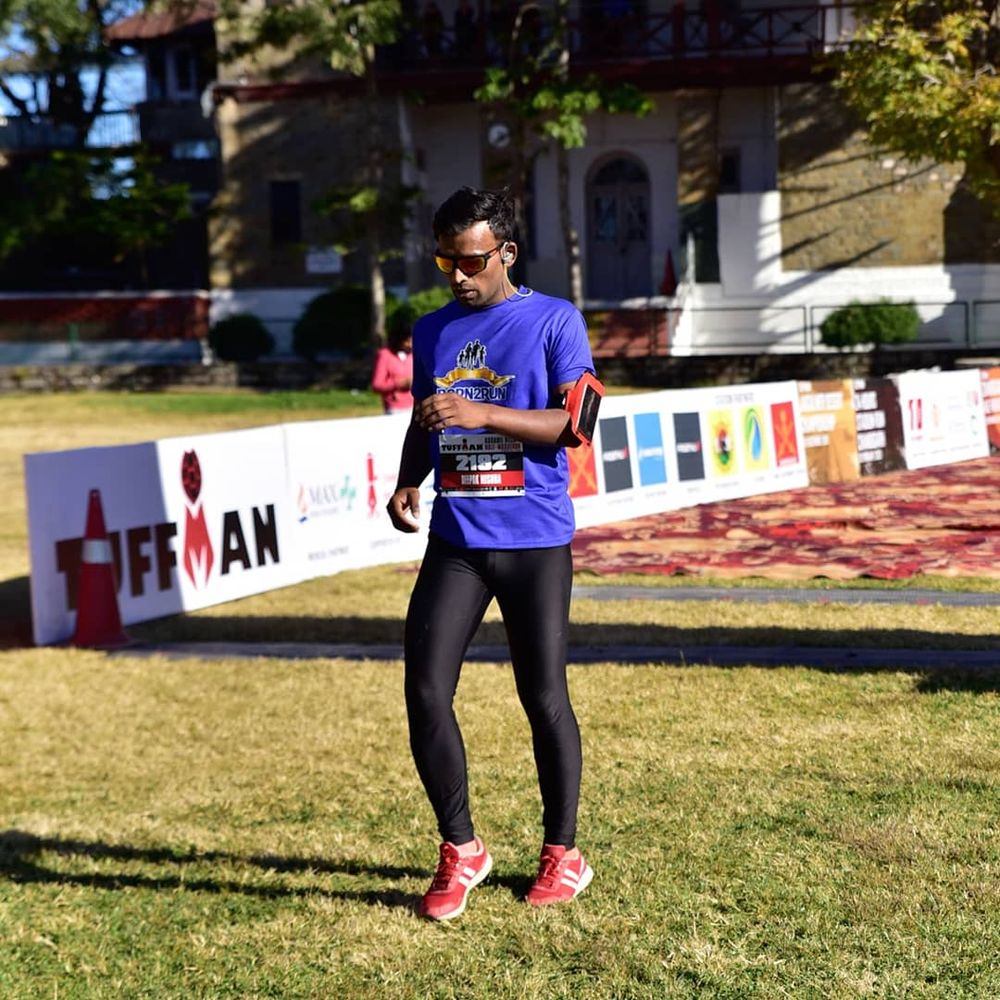 In 2016, Deepak had a major setback when his father died. At a very young age, he was slumped with all the responsibilities on his shoulders. This is also the year when he ran his first official half marathon at Shimla Half Marathon, without any practice, and still managed to complete it.
"Half Marathon teaches you to not give up."
After half marathons became a routine, Deepak and his running buddy decided to go for a full marathon just 2-3 days prior to the event. So, this time again he ran his first full, Daily World Marathon, Chandigarh without complete training and finished it.
"Bas, mind mein rehta hain ki karna hain toh karna hain isko."
With the thirst to cross ultra, Deepak ran a virtual 100K, Indian Flag Run in COVID where he did train till 50K distance. On the day, he developed blisters on his foot due to poor shoe condition but didn't treat them after finishing his ultra claiming that, "Running se hua hain toh running se hee niklega."
Out of all the events/ challenges Deepak has run to date, Tata Mumbai Full Marathon has been the toughest for him due to:
Weather conditions
Swarm of people building a kind of performance pressure
A knee injury in one of his legs.
Nevertheless, as always, he managed to complete it.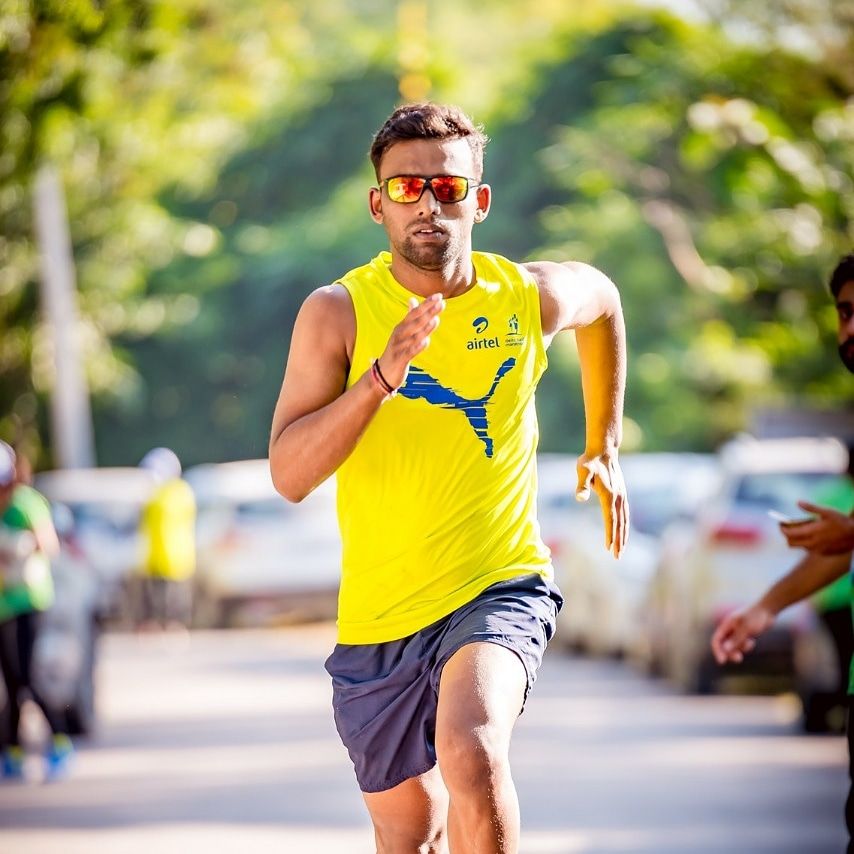 He was a high jumper and a cyclist, and represented at the national level. He is the youngest Punjabi munda to have done the Delhi, Mumbai, Kolkata and Bangalore Procam Slam. He states to be providing people with his marathon tees and shoes as an attempt to make running accessible to anyone and everyone. After completing his course in NIS, he aims to create a structured good base of running for 6 - 8 years which would include cold training, warm-ups, and basic exercises which prevents one from having back and disc injury.
"Running is the mother of every sport as it is a full-body workout."
Studying sports and its technicalities, Deepak states that the tips and tricks for running differ category wise w.r.t. not only speed and distance but also one's pace, and weight; like a slow run twice a week followed by gyming, leg and body workout, and fast run twice a week for a 10K where stretching is a given. He advises people to have a coach who will guide them through their running journey in terms of diet, structured workouts, precautions, injury prevention, etc.
"More the practice, better the performance."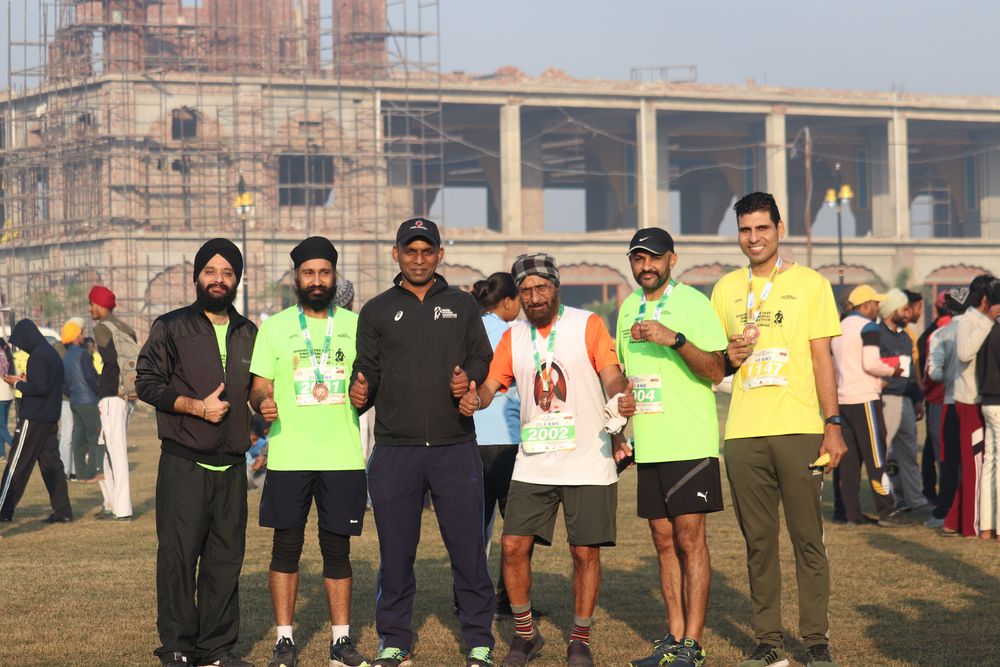 Over the years, he has formed many small running groups in Punjab, UP, Bihar, Madhya Pradesh, and Himachal and tries to provide the members with basic information, knowledge, and motivation. Being a part of many groups he doesn't intend on promoting groupism but with the simple ideology of giving one an identity.
"Mereko running, sports se eek pehechaan milli hain."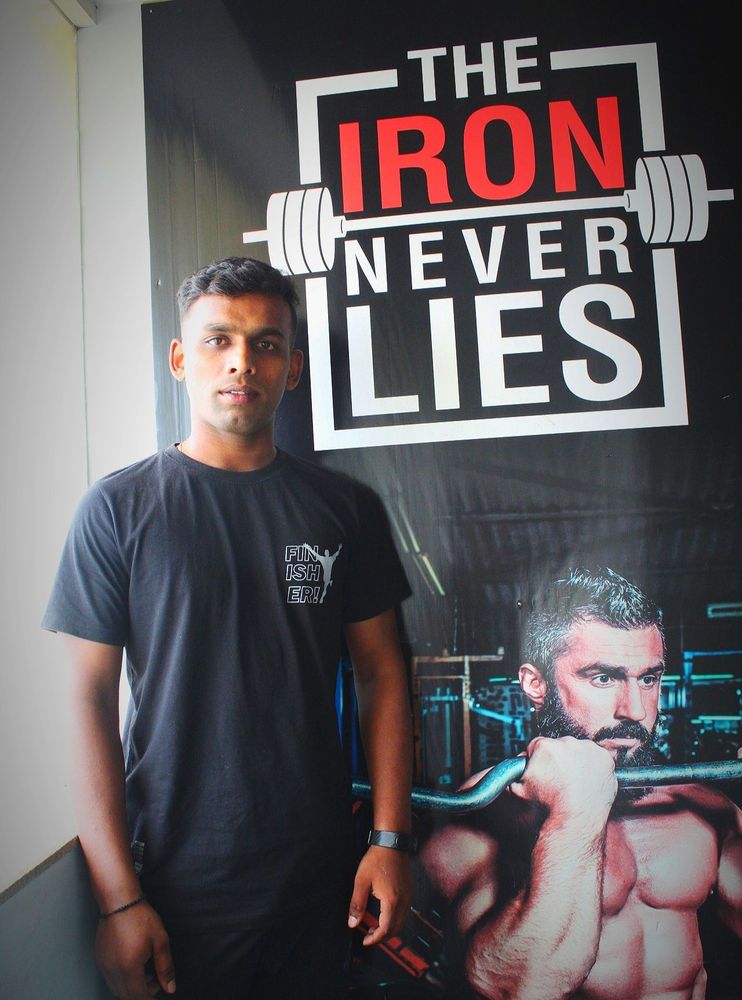 It's been nearly a decade since Deepak has been running now and he has witnessed a huge technological advancement in the types of equipment like:
watches and application recording the heart rate, distance wrt speed - Garmin India
better shoes with more comforting soles and easy-to-wear designs
nutrition and its variety - partnered with Fast and Up.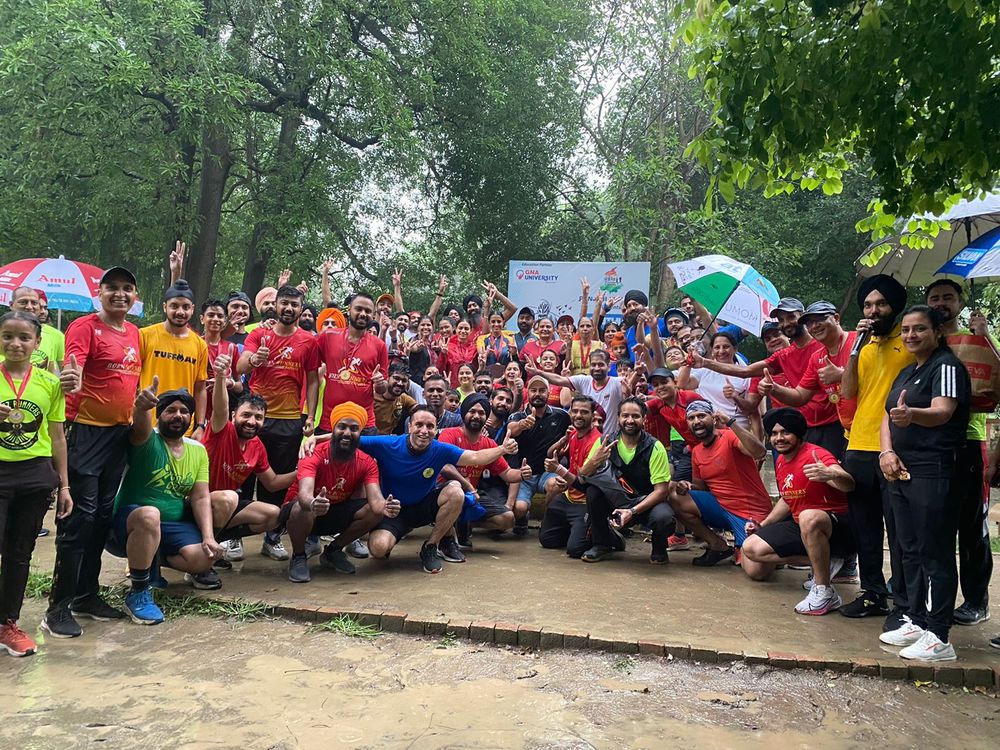 Achievements:
Fit India ambassador
Currently selected in NATIONAL INSTITUTE OF SPORTS FOR ONE YEAR DIPLOMA COURSE 🚴‍♂
Running one of the leading groups of Punjab - PUNJABI RUNNERS
Edited by - Mokshi Savla