Not even age defines our passion and goals. - Bajrang and Asha
Bajrang and Asha broke the age barriers and began running at age 56 and 50 tentatively. Bajrang is an army retired and started running two years before his last serving years in the Army along with his wife Asha, who got inspired by his husband and became his running partner!
Their first race was a 10k, which gave them the ultimate courage and inspiration to further participate in Marathons and competitive running events, where Asha, described by Banjrang, always gets the podium.
Running has become our passion. It's inseparable from the two of us.
Running gave this power couple a positive aura around them and introduced to them the environment of hard work and the ultimate satisfaction of winning a run among all other competitive runners.
It gave a kind of unforgettable, worthy happy memories to cherish entire life. Running made us happy.
Running as a pair gave them internal happiness and made them physically fit. Running gave them a unique identity of their own that made them confident not just on the track but among their social circles as well.
Among many great races, their favorite ones remain Hyderabad and Ahmedabad because of the support it provides to the runners and the environment full of motivation.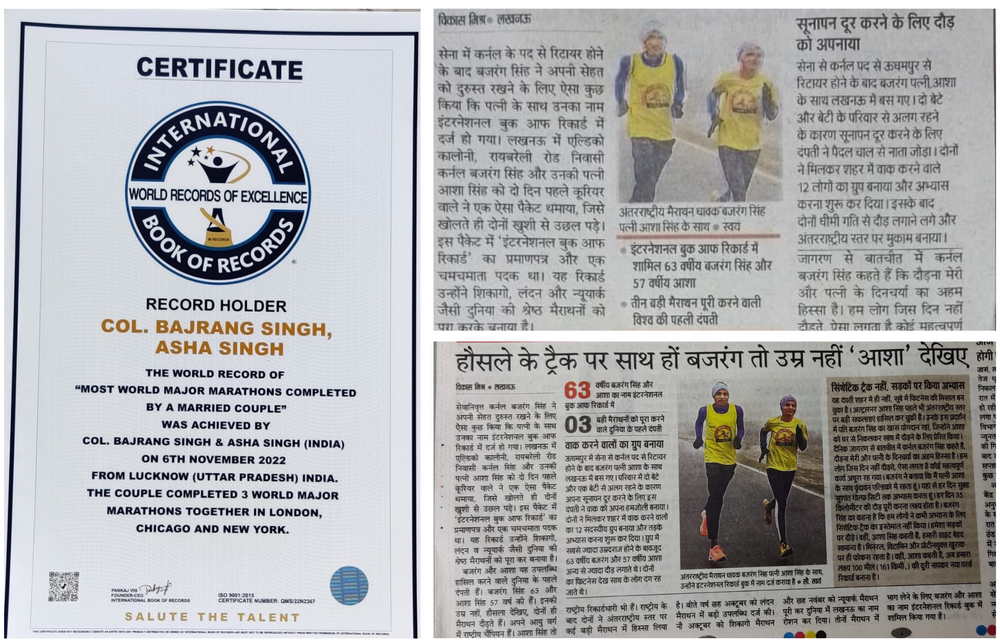 Running Together made them each other's mentors and helped both of them with some life-long values. Asha improved herself constantly by seeing Banrang running so effortlessly, whereas she taught Bajrang the power of self-motivation and dedication.
This power couple faces many challenges. One of them is to run individually, as they have been running and training each other for a long time. They also shared about the lack of proper infrastructure of spaces to run, as cities are more used to seeing cars running rather than humans. Therefore, traffic remains a crucial backlog for them.
Many runners who run for happiness often have to leave opportunities that cost them a lot. This couple suggests that traveling for some races they want to run for that are in other cities costs them more than they can afford. Hence they often have to go by their budget and leave some golden opportunities along the way.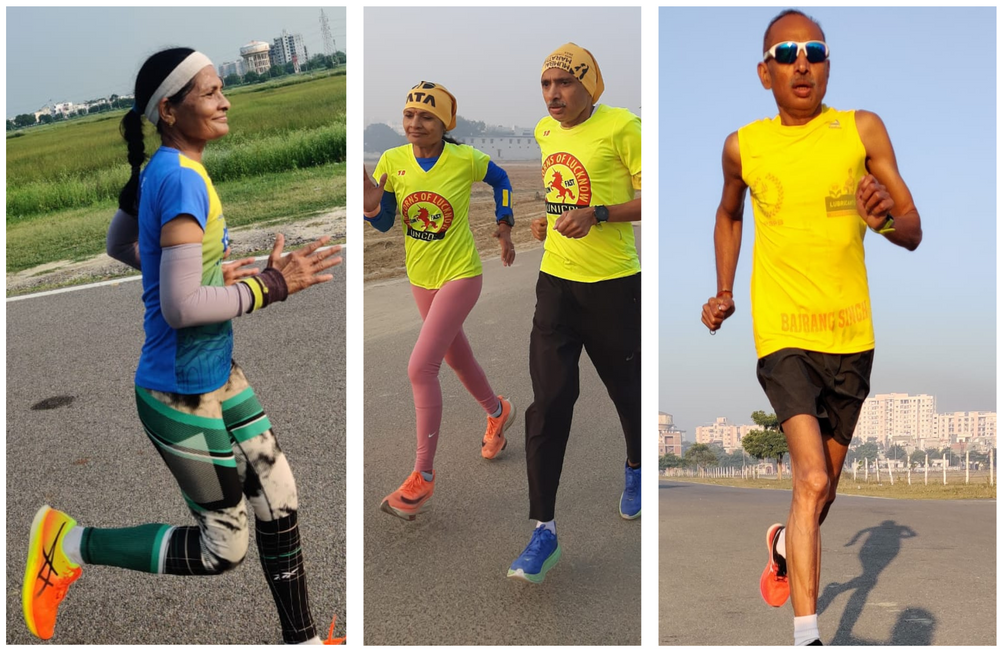 So they choose platforms critically, only selecting runners-centric races that focus on the safety of runners, traffic control during the race, route marking, runner segregation based on distance, and hydration facility that are their significant check marks for selecting a race they want to run.
For upcoming amateur runners, firmly believe that Consistency and Faith in yourself is the key to success. They advised one to find their body limit and make a strategy accordingly. They ask all the people who are still thinking of running rather than stepping out that running will improve your life in all aspects, not just physically.
So take the first step and be consistent, as it takes time to get better, which Bajrang and Asha recall as the beauty of running. It prepares you but gradually!
Edited by Faiz Alam