Making Records by Running Beyond the Comfort Zone
Gurleen Arora is a mother of two, an IT professional, an ultra-marathoner, marathon and wellness coach and an avid cyclist. Her husband also likes to take interest in her passion from time to time. She has been running for 5 years and has completed 8 full marathons and ultra-marathons of 80K and 50K. She is also an ambassador of HDOR campaign (100 days of running challenge).
She mentions that she wasn't always this active an athlete. A few years ago, she got thyroid and blood pressure issues. This led her to gain weight up to almost 90 kg. In order to get back to her healthy weight bracket, Gurleen adopted a healthy diet and took on a fitness regime focusing on running and functional strength. She added, running not only helped her become healthy but also made her feel like she can achieve things in life that gave her confidence.
She started her journey of running with a 10 Km run which was without any preparations. Completing the same gave a boost to confidence and then she never looked back. Within a span of 6 months, she completed about 3 half-marathons, post 2017-18. Eventually, she got to full marathons. Tata Mumbai Marathon was her first full marathon. She was Podium finisher in Ladakh Full Marathon in 2019. She got featured in Times of India under the article, Mums the word: Meet the marathon ladies. After that, she tried her hand at cycling and eventually participated in ultra-cycling events.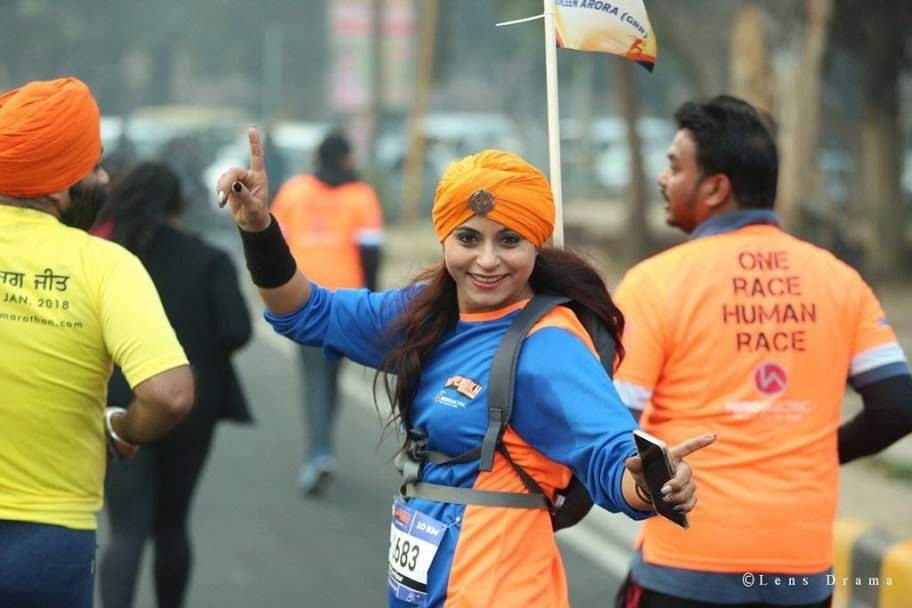 "Life begins at the end of our comfort zone."
Gurleen considers breaking out of the comfort zone as the most difficult yet important thing. She believes this habit alone is the source of all greatness. Another belief of hers is that with running marathons we develop tenacity. Since marathoners have to push themselves all the time to complete a race, their habit of not giving up slowly becomes a part of their personality too. They become more determined individuals in all aspects of life.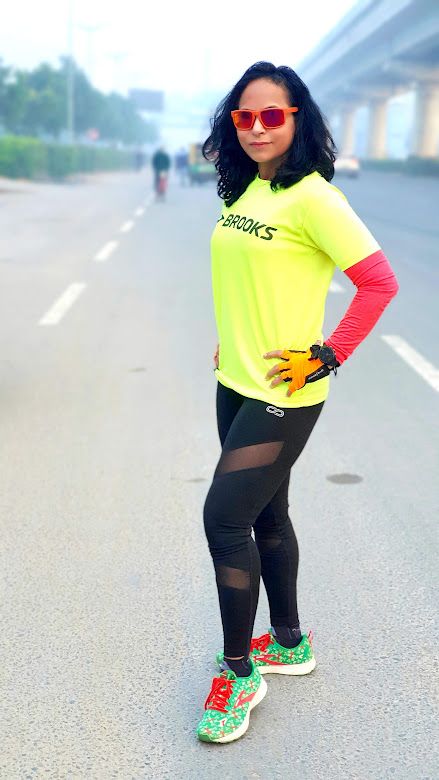 Gurleen thanks her mother as she is the one who introduced her to a healthy lifestyle and especially healthy diet. She tells us that her mother inculcated some healthy habits in her as a kid which has shaped her into the fit woman she is today. Also, she says, the support that she got from her family was extraordinary; her husband would accompany her in the car while her cycling events and make sure she isn't nervous.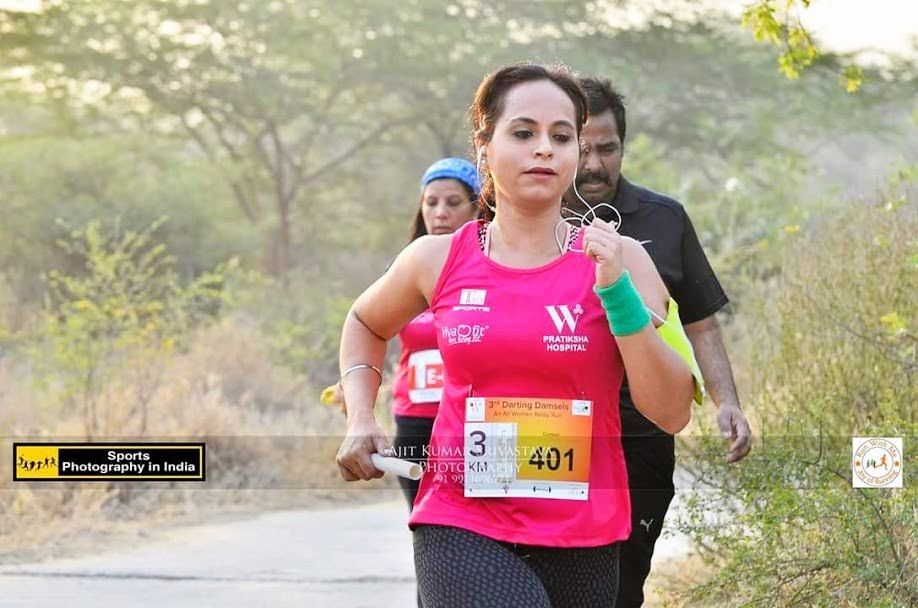 "In order to quench my thirst for travelling, I run to different places."
She recently ran
Her another most remarkable feat: she participated in Pinkathon, while she was still breast-feeding. A 10 kms race that she completed in 1 hour and 15 minutes. She took part in the race without any prior regular training and strict nutritious diet. She says, witnessing her capabilities in this event gave her an exceptional amount of confidence. A challenge was thrown for Plank in moving metro. She was holding her plank for 10 mins and 35 seconds (in Rapid Metro Plank Challenge organised by #MilleniumCityMarathon)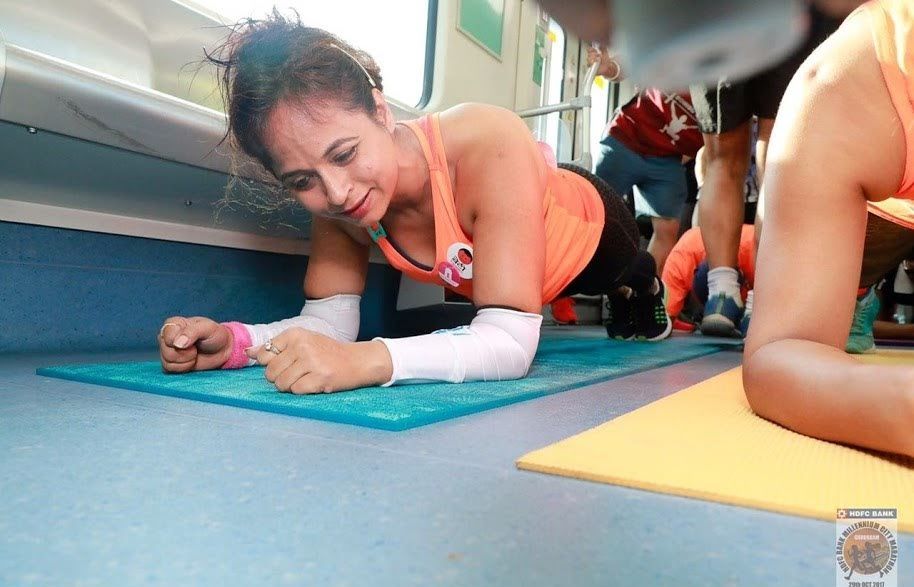 Talking about her attempt at cycling, she shares that her husband taught her how to cycle as she had lost touch with it due to some cycling-related injury in childhood. She became a part of Gurgaon Road Runners led by chief Sidharth Choudhary and cycled from Sohna Road to Qutub Minar with them which was 25-30 km and that too an inclined long road. She even impressed her chief by successfully completing the course with a gearless cycle.
She went on another cycling voyage with her group, that is, from India Gate to Timber trail - a 300km voyage, Chandigarh. It was a 24-hour long journey. Looking back at the fact that she didn't even know how to cycle, she preaches the mantra where there is a will, there is a way.
With her eagerness to learn more and test herself, she also trekked to Everest Base Camp in March 2021. The trek takes you to 5600+ metres and gives you unique internal motivation.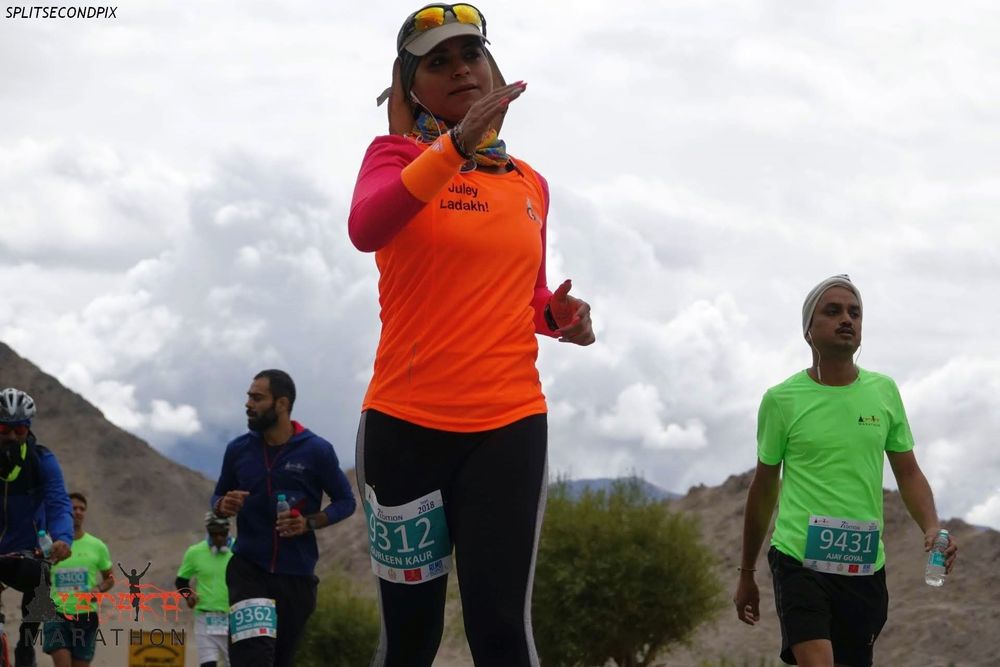 "Just like you live in your house, you live with your body, too… it is your utmost responsibility to keep them in good condition."
She kicks off her tips by saying -
We are already quite lucky to have hundreds of options with which we can lose calories and get our adrenaline pumping. So, indulging in at least one or two of them is the least we can do.

You don't need to worry too much about your time while running. Enjoying your pace alone is enough. You're still far ahead from many people if you choose to just run.

It's not running alone that brings all the difference, our diet, sleeping schedule, workouts and even family support play a huge role. Running is more holistic than we expect it to be

Maintaining a schedule is very important as it brings regularity and discipline.

She believes a mother or anyone for that matter, can impart positive lifestyle and healthy habits to her kids when she herself is following one.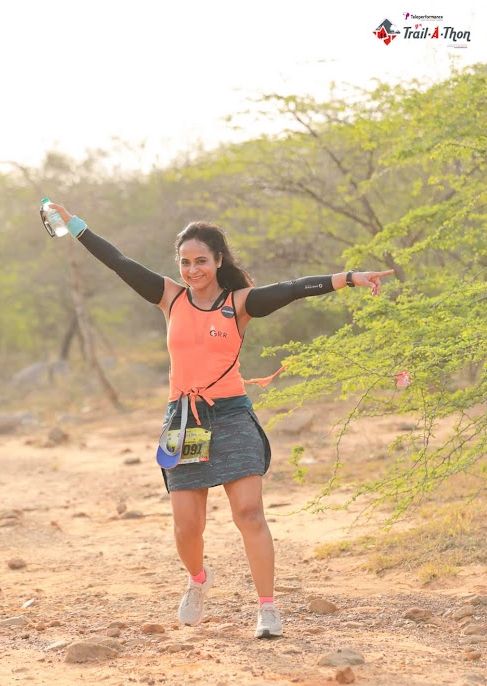 Few tips for our working women:
Climb stairs, reduce and then eliminate escalators from your life

Have a walk meeting, walk whenever you find sometime from your hectic schedule

Change your desk set-up, make it colorful with loads of pics you like

Walk between your daily routine, don't sit at one place for long hours

Watch your steps- Gift yourself a good smartwatch and track what you do, it will make you feel happy
With the wonderful track record, Gurleen has branded for herself and her 'never giving up' attitude, we are sure she will do nothing but knock her challenges dead in her future!.
If you may like to know more about her, active body and brain makes her socially active!
Read her story to know her complete journey and follow up with her activities!
Edited by - Nendita Jaswal