Finding Strength in Disability: A Story of Determination and Perseverance
Govind is a denizen of Udaipur who has few different jobs such as photography, trip organising, cycling, trekking and running events organising. He is a specially abled, 28-year-old man with no right arm and partially developed left arm with only two fingers and has one of the most galvanising stories covered by Bhaago India.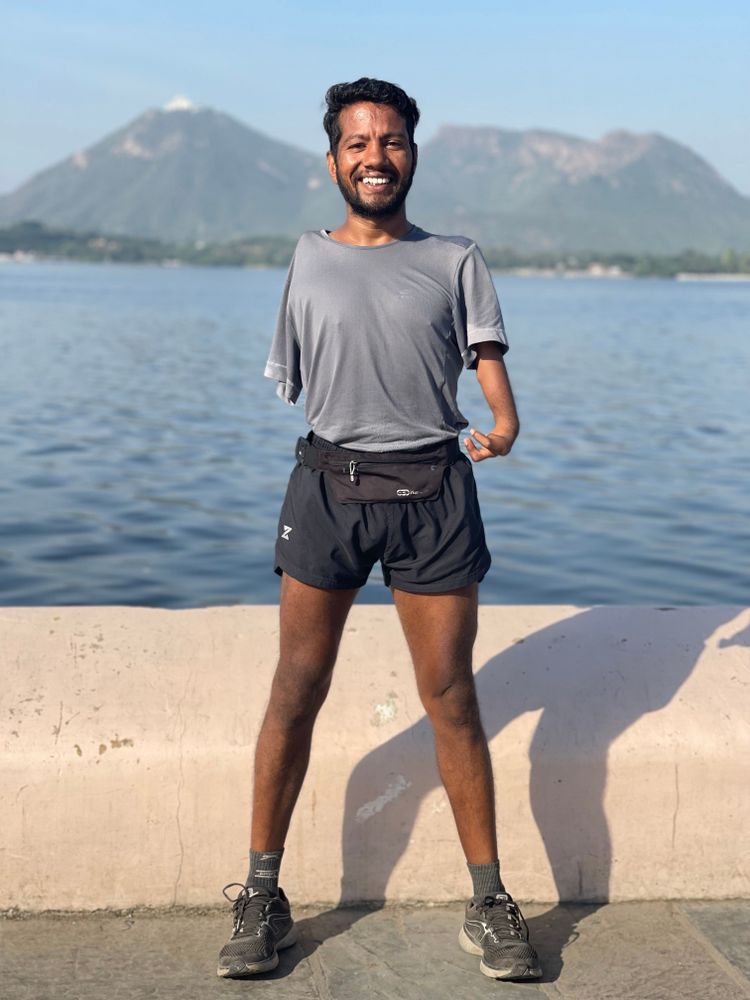 He starts his bit on running by telling us that he was initially a cyclist, but stopped indulging in it due to COVID lockdown. During that time, he found out about a virtual running event where people were invited to participate in indoor running. So, he would put his shoes on and run grandly on his terrace. People in his society would look at him from their balcony and get amused by the act. But Govind got a lot of motivation from the appreciation he received from online groups.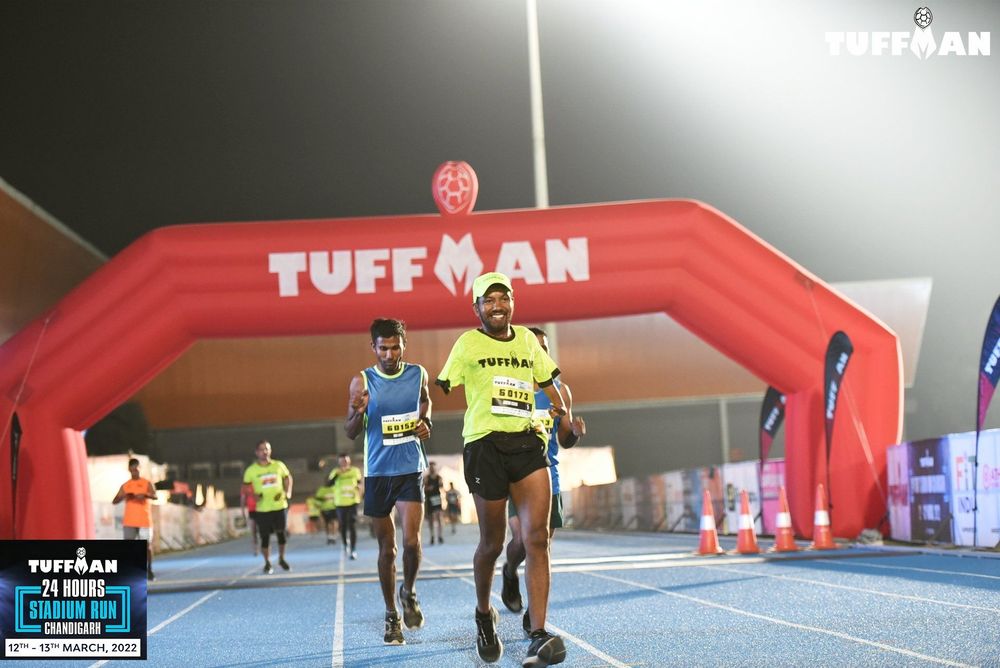 "Running has given me a new identity."
Govind has a set of very supportive people around him who not only appreciate him for his achievements but also consider him a good guide to ask tips about running from. Quite happily, he said that he was alone when he started running but now more and more people keep joining his running group. Making running a communal interest in his city is one of the rewards he received from pursuing his dreams.
He mentioned he wasn't running at a very fast pace in the beginning, largely due to not being very skilled at it. Once the lockdown was withdrawn, Govind became able to run from 10 to 15 km with practice. He even participated in an unofficial virtual half marathon in July 2020 that he completed in 2 hours and 48 minutes. Even then, he would inconsistently take part in this hobby.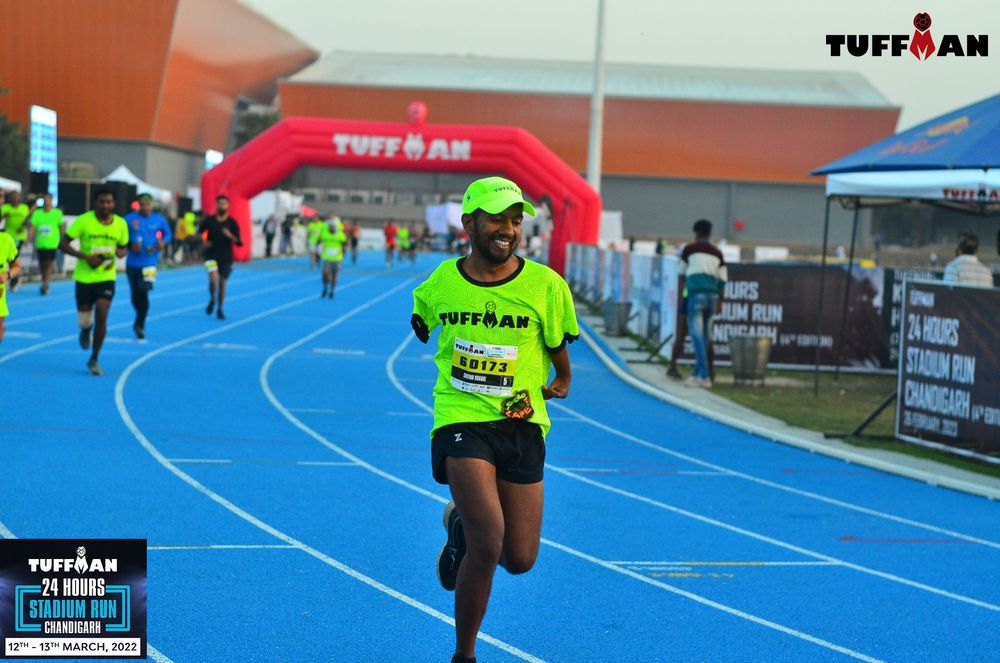 Govind also participated in an official virtual event "Freedom Duathlon" on 15 August, completed in 2 hours and 40 minutes. He has even tried his hand at cycling and has achieved a splendid record of 100 km.
He developed a seriousness for the sport when he stumbled upon the HDOR campaign (100 Days of Running Challenge). Govind took this campaign as it was - a challenge. He tested his abilities and ran successfully for about 70 days for 15 to 30 km before he got a minor injury in the foot. He says he learnt a few things concerning injuries and what a runner should take care of while running. He added that his team won the 4th rank in the Udaipur Marathon and they ran a total of 3131 km in a team of three, his individual distance was 1506 km.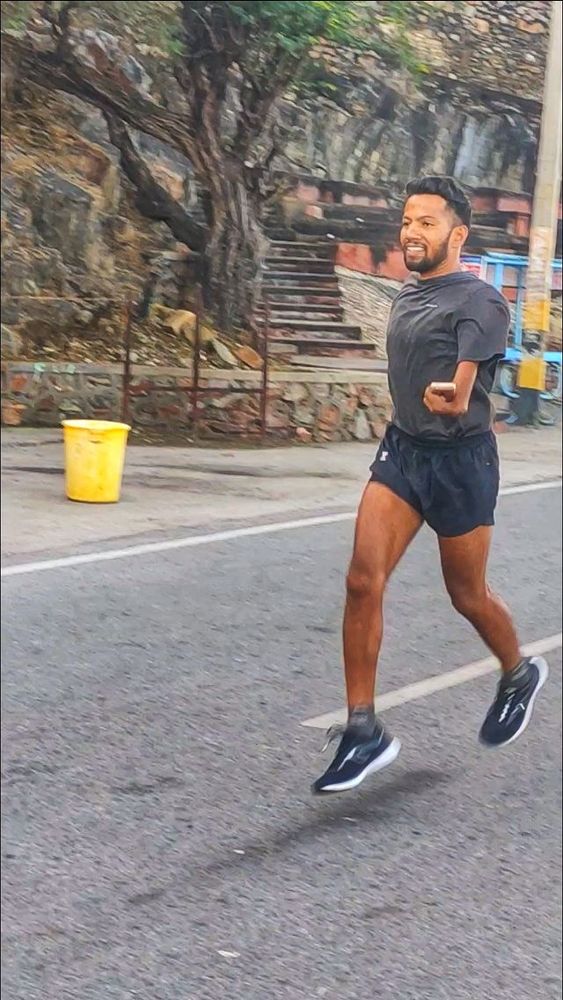 In Jan 2022, Govind participated in Adani Ahmedabad Marathon which he brought to completion in 1 hour and 44 minutes. His aspirations did not stop there, he continued to participate in several half and even full marathons. His longest race till now is 68 km that he completed with a spectacular timing of 9 hours, this run was particularly interesting for him as it had elevation and highways in the course. It was something he had never tested before.
His most recent marathon was the Tuffman Marathon, Chandigarh. With the never-ending energy that Govind seems to show case, he finished 51 km long race in 6 hours. Govind is currently working on his weaknesses and still enjoys cycling from time to time
He has cycled from Udaipur to Bangalore solo [2017] and Manali to Khardungla[ 2018].
To give a message to specially-abled athletes, Govind shares that he was discouraged to pursue cycling in the beginning, in such circumstances
It is necessary to not to think too much about exterior ideas and just embark on whatever new adventure you desire.

It doesn't matter if one is specially-abled; we are all gifted with a human body nonetheless and everything becomes easy with practice.

The more time and regularity one gives to a hobby the lesser the challenges become.

He gives his example by sharing with us that he could only run 500 metres with breaks in the beginning but with consistent efforts, he is now able to run long distances with ease.

He advises that people should set off slowly. They should start with walking and later get to speed walking and eventually leap to running.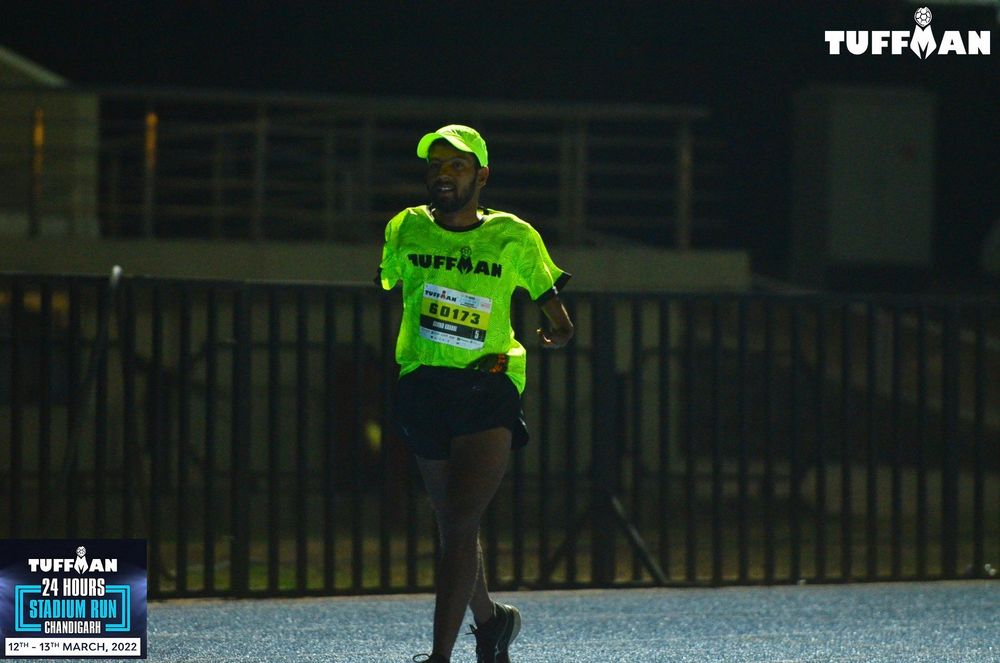 It doesn't matter if one is specially-abled; we are all gifted with a human body nonetheless and everything becomes easy with practice.
He looks forward to participating in the ParaOlympics, although he humbly added that he requires a lot more practice and preparation right now. He is also sensitised towards the people who cannot afford to be a part of marathons and expresses a need of reducing the participation fee of such events. For sure, people like Govind will continue to move and inspire people around them. Bhaago India wishes him the best!
Edited by - Nendita Jaswal