Beating His Own Records And Setting an Example
Anup Mohanta is an ultra-marathon runner who was born and brought up in Sunabeda, a small township in Odisha, India. He has been a sports enthusiast since his childhood and, hence, various sports have always remained an unaltered and essential part of every phase of his life. With a penchant for racquet sports, he started off with badminton and played upto state level. He also tried his hand at tennis representing his company in tournaments. He also loves playing basketball and had captained his school and university teams. Besides these sports, he is also fond of trekking. As a challenge, he took up Everest Base Camp trek as his maiden trek, which shows that he is a true athlete.
Life was treating him well until the time his right shoulder got injured, and due to that, he had to quit his major sports, i.e., basketball and badminton, because being a right-handed player, it was his throwing/hitting arm. That was the time which marked the major turning point in his life, and he thought to explore running.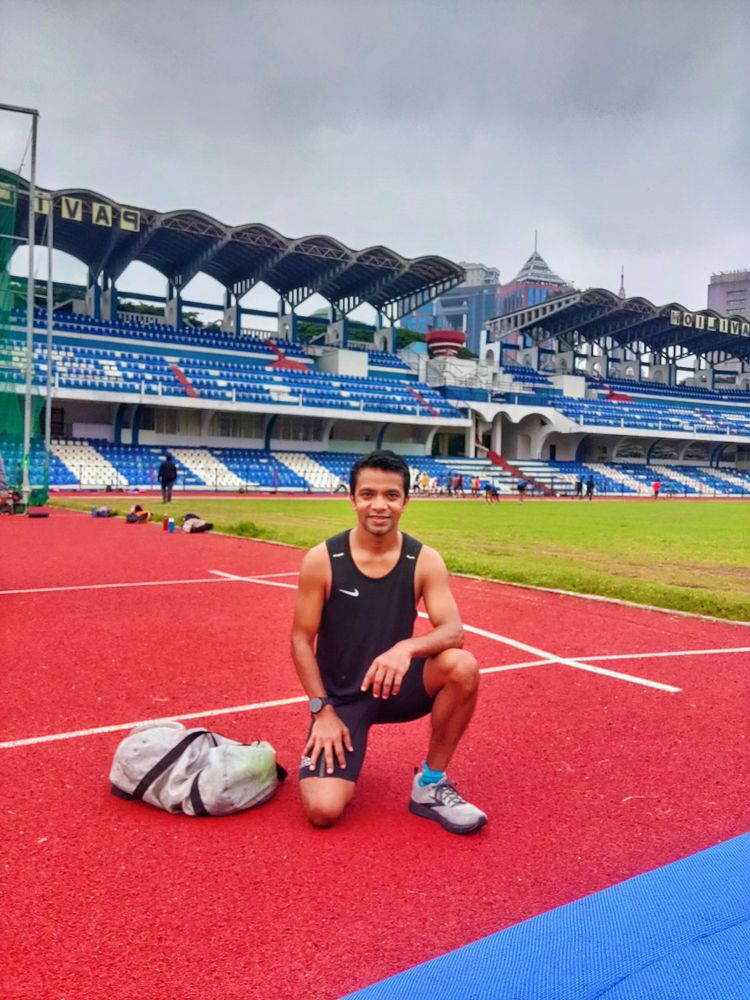 Like every non-runner, for him too, running was like putting one leg in front of the other and nothing else. Also, having played many sports, he considered himself a decent athlete. This sole belief made him register for his first-ever marathon, which was the Airtel Hyderabad Full Marathon in 2017. Without even knowing the technicalities behind running a marathon, he did complete his first and one of the toughest road marathons in India in 5 hrs 33 mins, which is commendable given that he had no prior experience of running, and he did it without any guidance or training.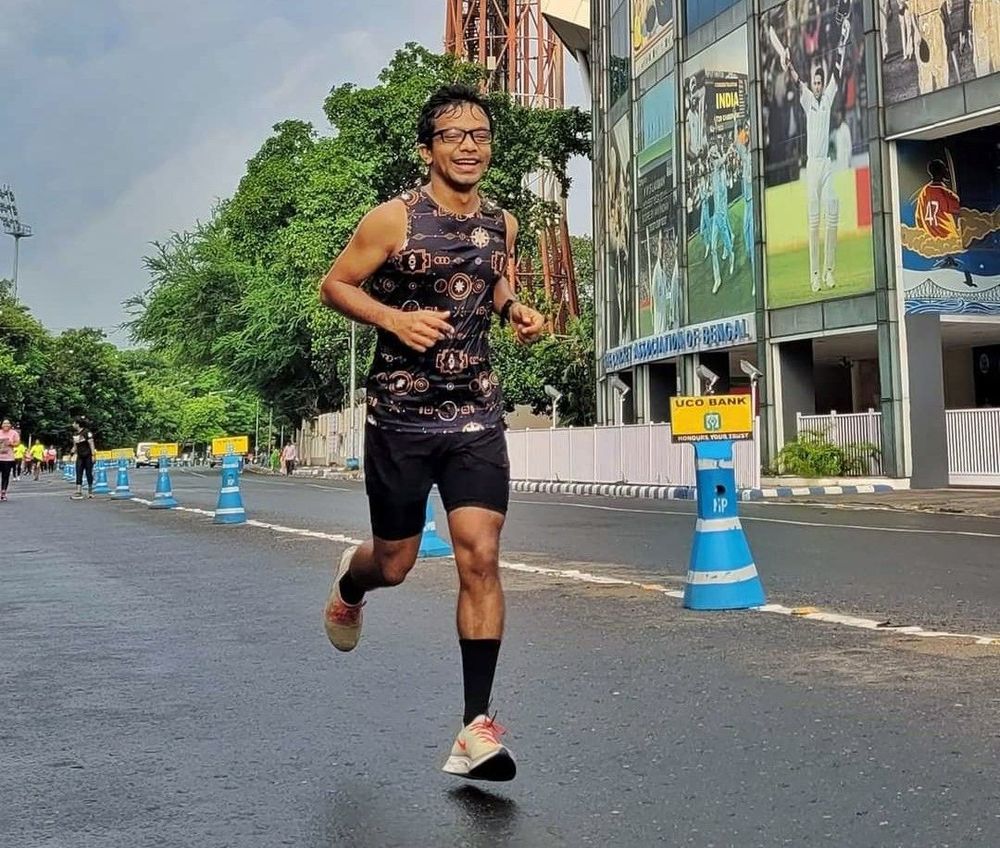 "Without knowing the technicalities behind running a marathon or training for the same, I ran my first and one of the toughest road marathons in India."
While sharing his experience of running a marathon for the first time, he said that when he reached half the total distance, i.e., about 21 kilometers, he suffered a debilitating IT band syndrome pain. He couldn't let his physical pain hijack his perseverance to achieve his goal and he managed to finish the marathon.
His first marathon also made him realize that running requires structured training and people actually put in a lot of effort to pursue running. He found the right track when he went to Jamshedpur, which is quite established when it comes to sports and athletics. From there, he shifted to Kolkata, where he joined a running group and practiced running with them.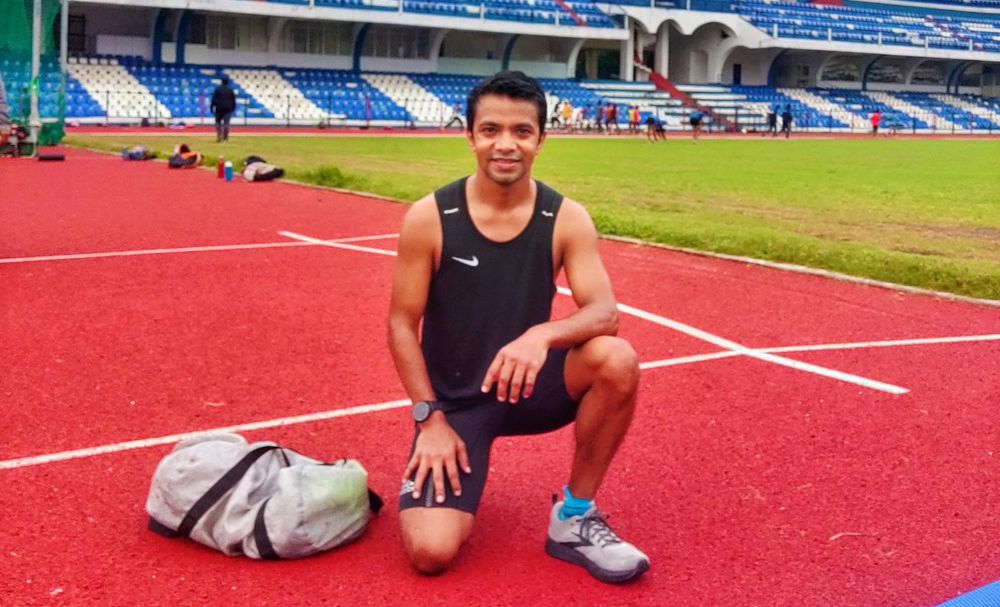 "Group running is a fun activity to do as one gets to learn a lot from the people who are better."
In 2019, he actually started structured running under Jayanagar Jaguars, an established running training academy. As part of the training, the first run he ran was the Tata Steel Kolkata 25K 2019, and he managed to finish it in 2 hrs 7 mins. Thereafter, he ran the Tata Mumbai Marathon in 2020, and this time he did it in 3 hrs 39 mins, which was a marked improvement over his first marathon.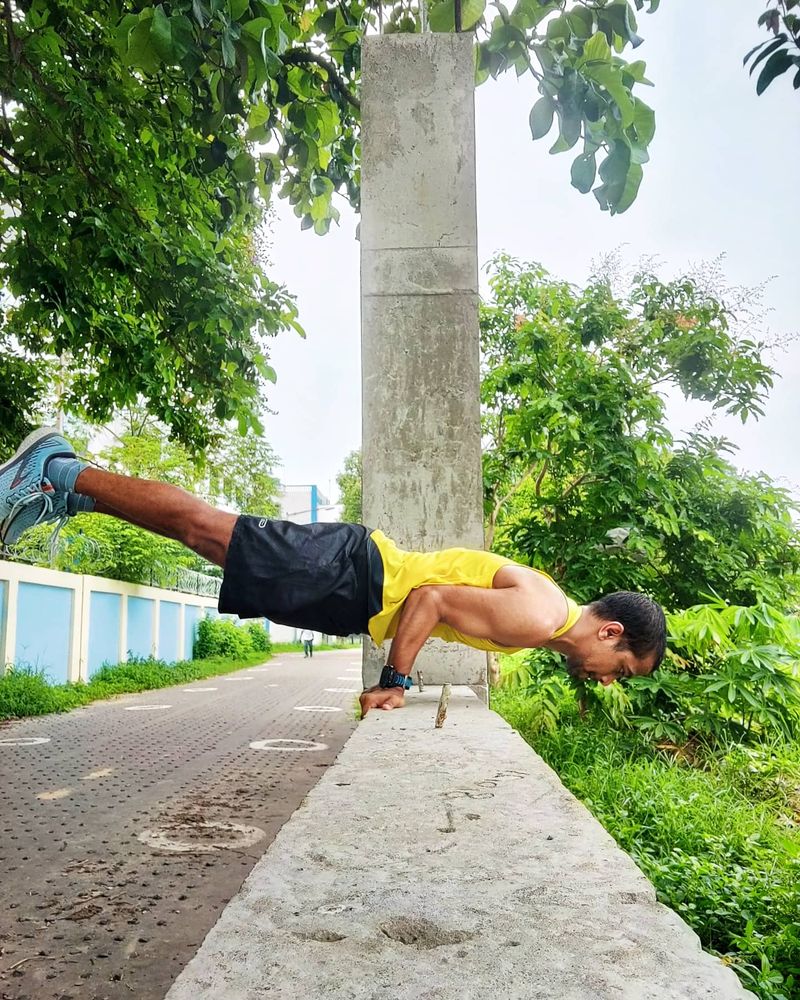 Talking about the COVID times, he said that the limits of being home-bound didn't stop him, and he, along with his wife, continued to work out from home. They followed online strength-training workouts and also made yoga a part of their daily routine. He resumed his training post-COVID, which is going pretty well.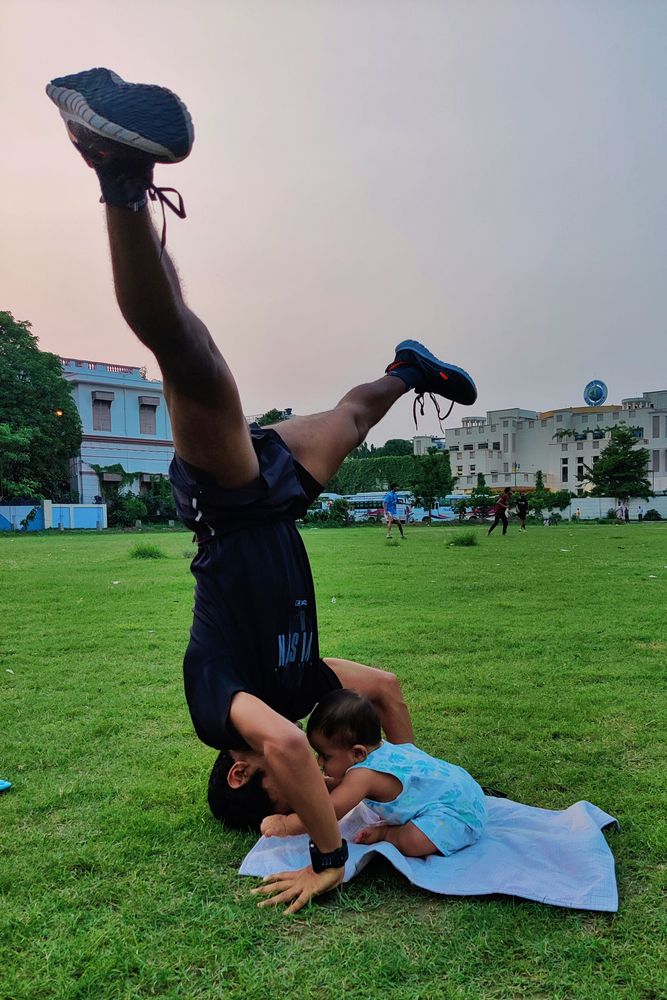 He Inspires
His wife, Gunjan, who is also a half-marathon runner, started to enjoy running when she met him in 2019. She started off with 5K runs and then moved on to 10K, and now she has graduated to a half-marathon runner. In November 2020, they also welcomed a baby boy, named Ninja. During the pregnancy phase of nine months too, she kept herself quite active and did strength and core-based workouts, yoga, and cycling. Post-pregnancy, she returned to track, and this time, with the baby. Gunjan has finished four 5K pram runs with Ninja. She has also completed a 10K run with him on the pram. Ninja also accompanied them for the Hell Race-The Buddha Trails, where Anup ran his first ultra trail marathon - 65K and Gunjan took on 30K.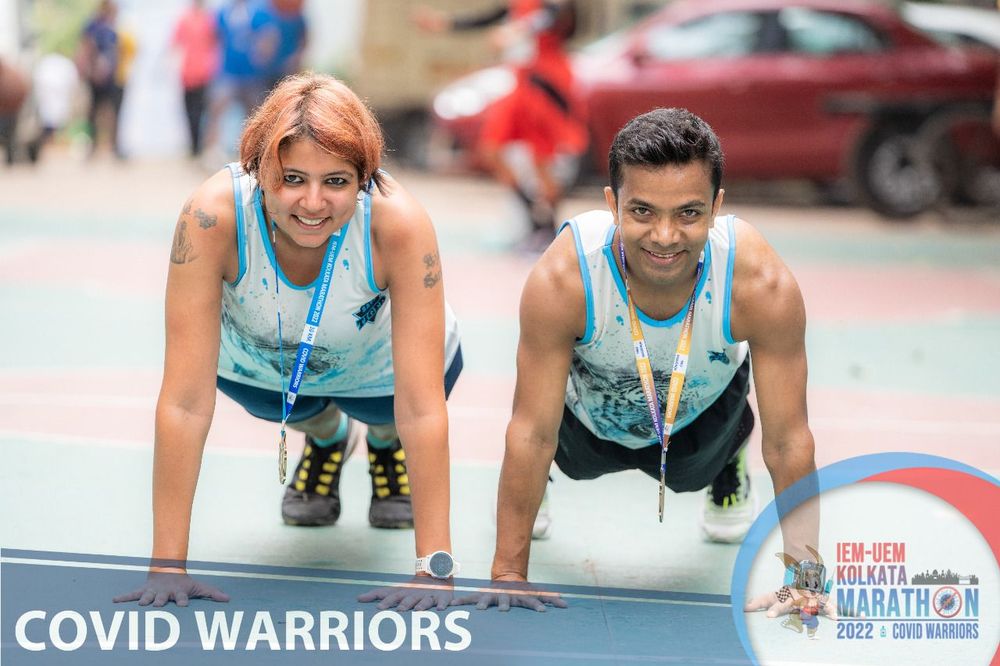 Even Anup's father-in-law took up running in his late 60s, and in about a year, he has graduated from being a non-runner to a half-marathoner.
Furthermore, Anup is also a part of the trust called the Kolkata Ultra Trust that sponsors needy, rural athletes of West Bengal and also takes responsibility of their coaching, their gears and their nutritional needs for excelling in their pursuit of track and field events.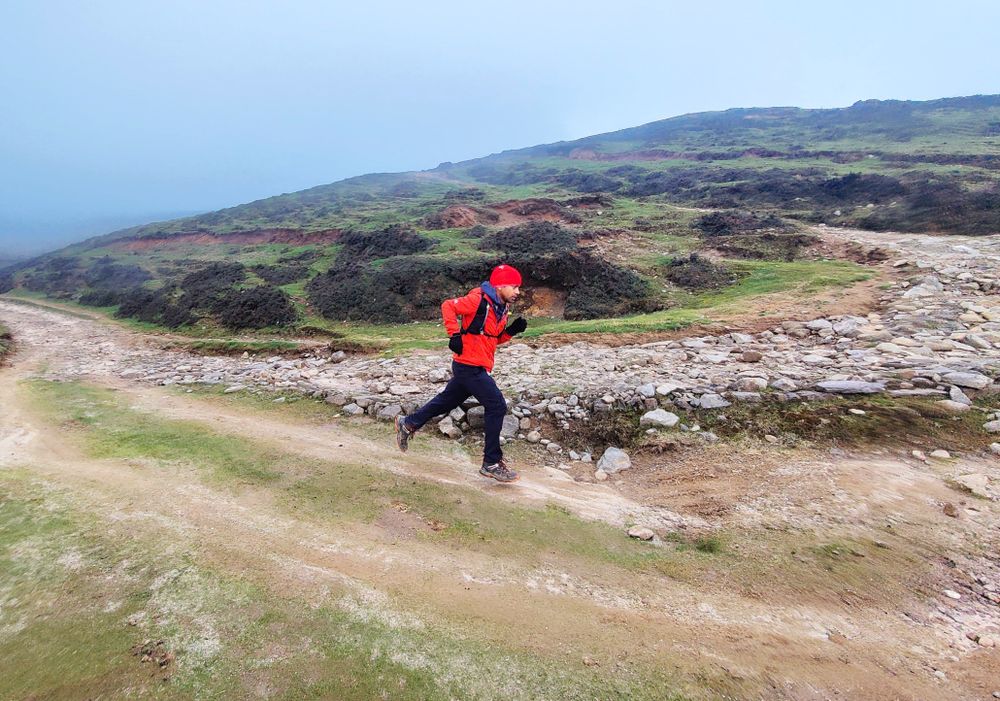 Learnings from his experience
Include strength training in your regime to improve aspects of performance and reduce injury risks.

Stay hydrated because sweating dehydrates your body very quickly.

Give importance to adequate rest as it helps your body heal and recover.

Pay attention to your nutrition - pre, during and post run.

Lastly, do not imitate anyone or try to run at another person's pace.
"Another day. Another run.

Excuses have no end to them. At the beginning of the day, all that matters in showing up."

~Anup Mohanta
Edited by - Srishti