Mira Bhayandar Marathon (Maharashtra) 2022 1st Edition
While every region has its own flagship Marathon, Mira Bhayandar (Maharashtra) hasn't experienced any organised race ever. Mira Bhayandar Marathon is the 1st of its kind event where the vision is to spread the word of fitness in this vicinity and encourage people towards fitness from all walks of life. There are various challenges to conduct a major public event like Marathon in Mira Bhayandar, the major being the route as there is metro construction going on and most importantly as it's the 1st edition many people are skeptical about the positive outcome. Inspite of continuous challenges, Fitskol aims to make this event a huge success and better by each passing year.
Fitskol Pvt limited is a sports management company in Mumbai lead by Siddharth Jain as the Chief Executive Officer and Prajwal Shetty, the Managing Partner. Siddharth holds rich experience in the field of running, He has completed 60+ timed races and has been a part of 10+ organising teams. He is a certified Marathon Trainer from American College of Sports Medicine.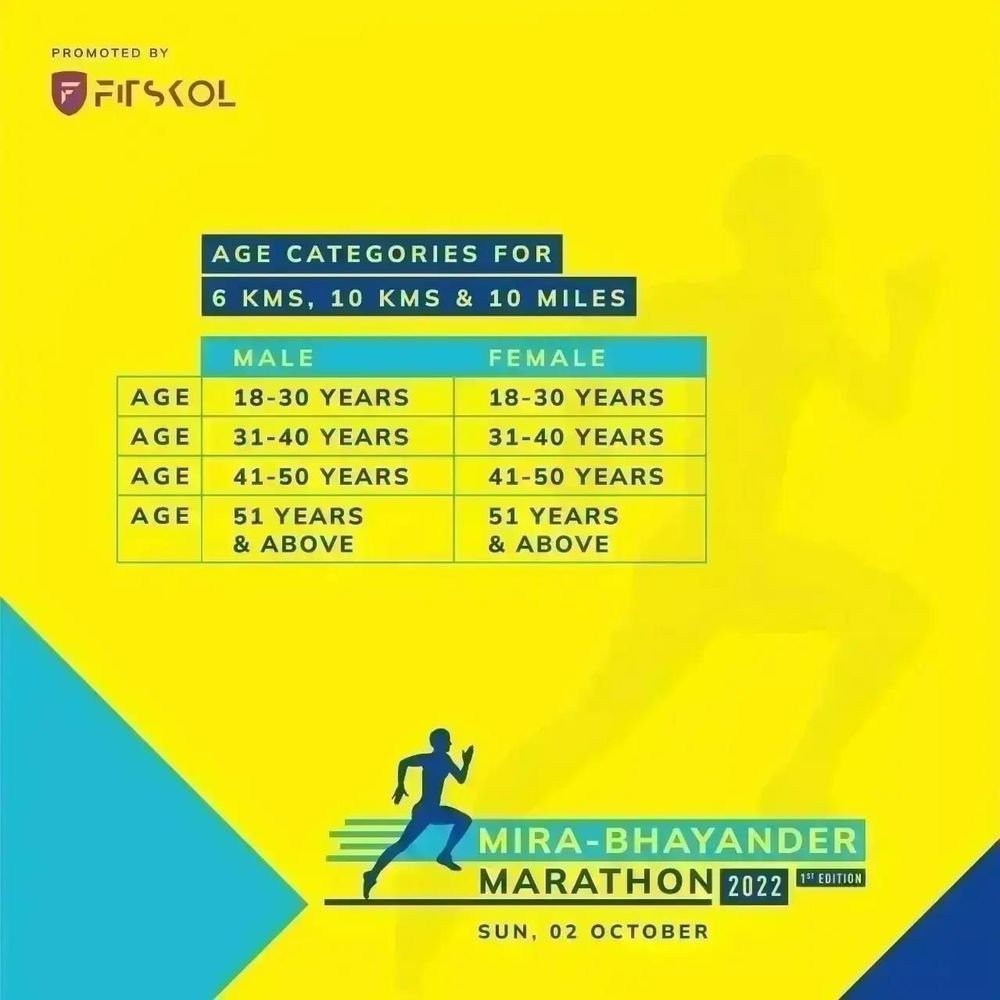 As this is the 1st edition of MBM, the race categories the event has are 3K, 6K, 10K,10 Miles and to encourage people to join, a cash prize pool of 5 lacs has been kept. It has been made sure to provide the highest quality race jersey which is idle for running long distances, live food counters, timed bibs and high quality medal for all our finishers.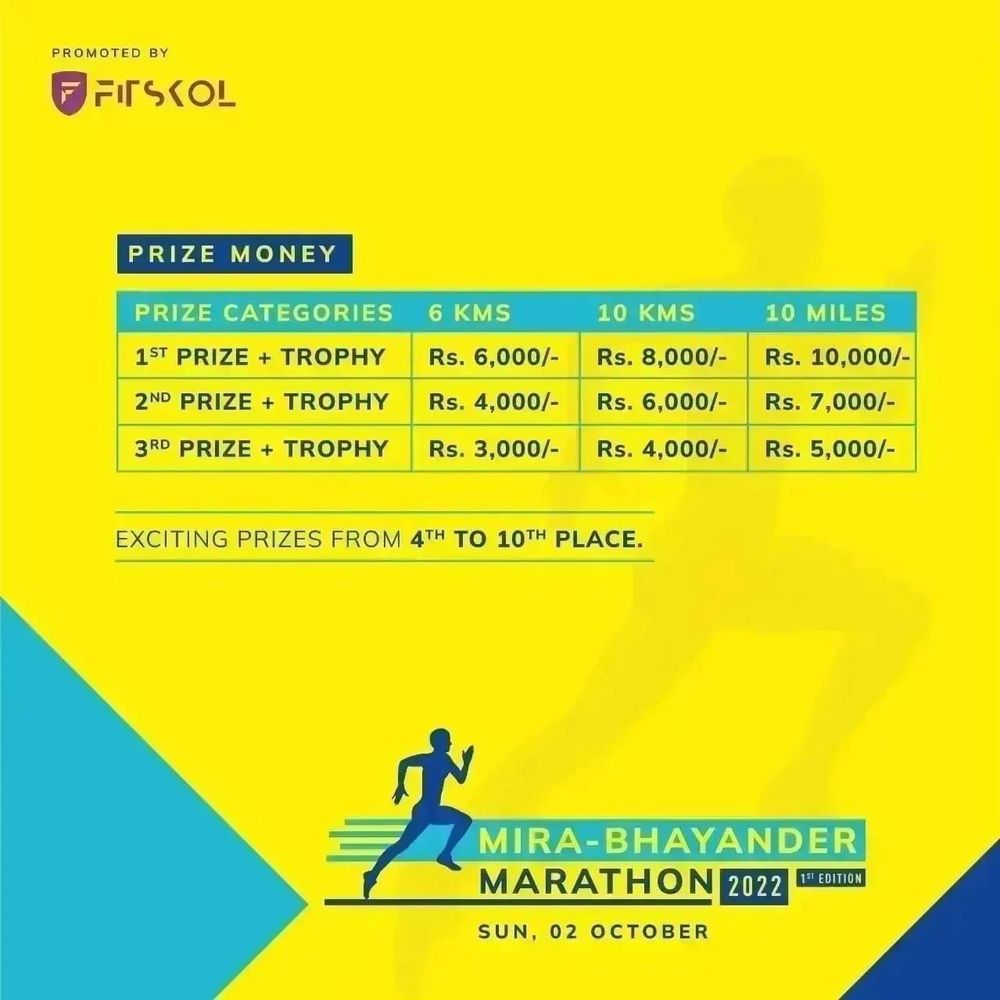 Event Date - 02 OCTOBER 2022
Event Time - 06:00 AM
Event Location - MIRA BHAYANDAR
Last Date of Registration - 01 October 2022
Register here
650 participants have already registered and with an expectation of around 1200-1300 total participants. Fitskol plans to have the annual Mira Bhayandar Marathon on the 1st Sunday of October from all the coming years so that people would be ready and excited for it.