Learning from 'Did Not Finish'
Amandeep Singh, 30 years old from Delhi, is a Chartered Accountant by profession. He was actively involved in sports during school time, but college and studying CA simultaneously took a toll on his health. Next two years were a complete downfall and he stopped playing at all. In 2014, he realised that his health had taken a hit and he started cycling and running alongside preparing for CA finals. He registered for ultramarathon straightway which was his first official running event ever.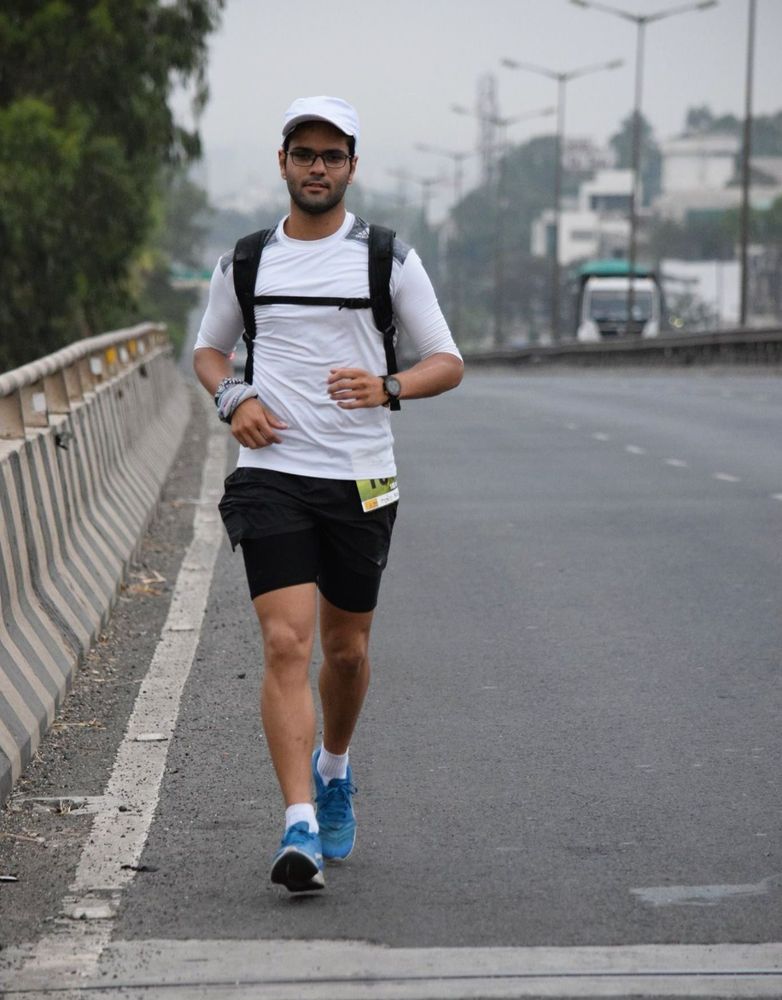 Since he had a bit of a cycling background, he clubbed cycling and running. Initially, he started with cycling for 5-6 months and then upgraded to a hybrid cycle. He joined cycling groups and went for cycling rides on weekends. For ultra cycling as well, he signed up for 600 km ride, not 100, 200, 300 km and straightaway 600. From there, his actual fitness journey started.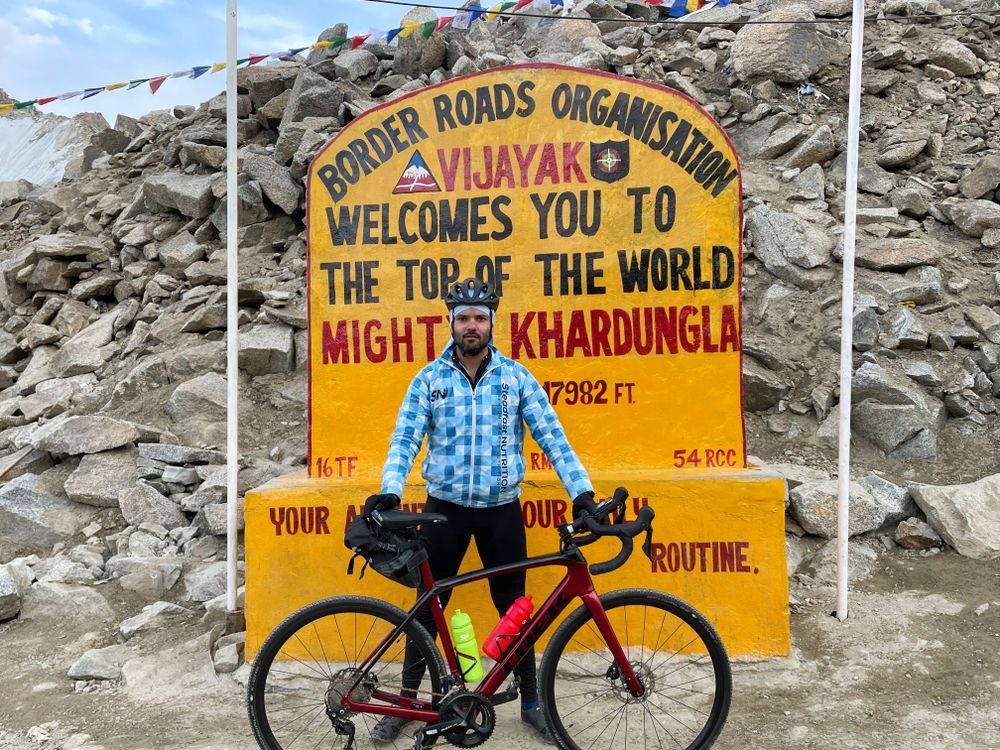 After a few months, he picked up on running as well and was covering distances of 10K and 15K as training runs. After a year, to take running to the next level, he registered for 50K (Bhatti Lakes Ultra) in August 2015 and he had only 3-4 months for training which he did all by himself. He also had a bit of interest in endurance, nutrition, and he had experience of one year of cycling. He was able to finish the run in a decent 7 hours.
"If you have done your homework, race day would be the easiest day; the training days would be the toughest ones."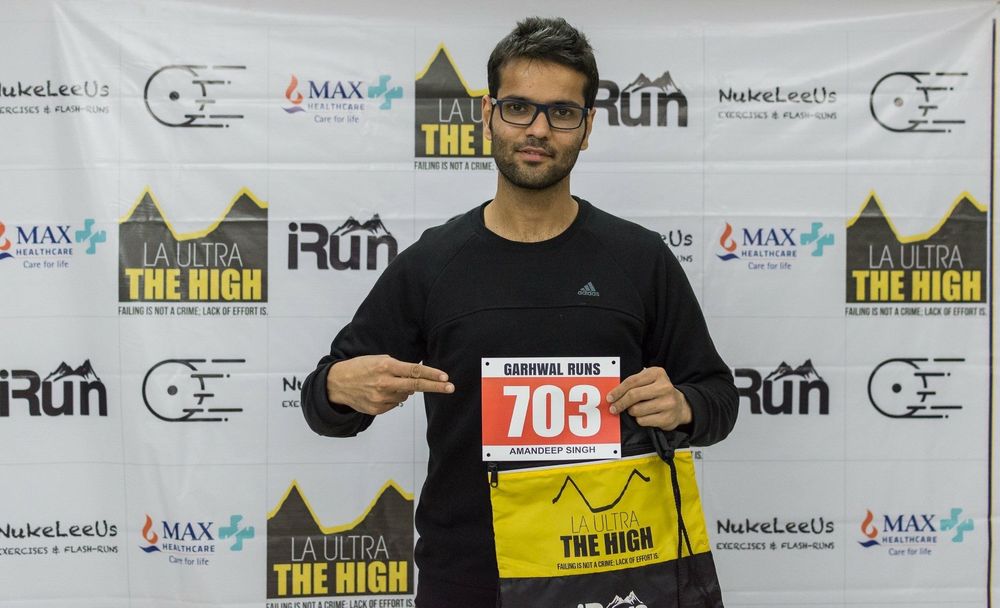 In February 2018, he registered for La Ultra - Garhwal Runs during which the distance from Dehradun to Dhanaulti is covered, and this is a qualifier for La Ultra - Ladakh by Dr Rajat. At the beginning of the race at around 5 am, and it's dark at that time in the hills, he went to a place to fetch water and somehow fell down a slope and into a pit. Half of his body was soaked in water and that too in cold weather. He pulled himself up and started the run. He finished the 75K distance in 10 hr 15 min and the cut off was 13 hr.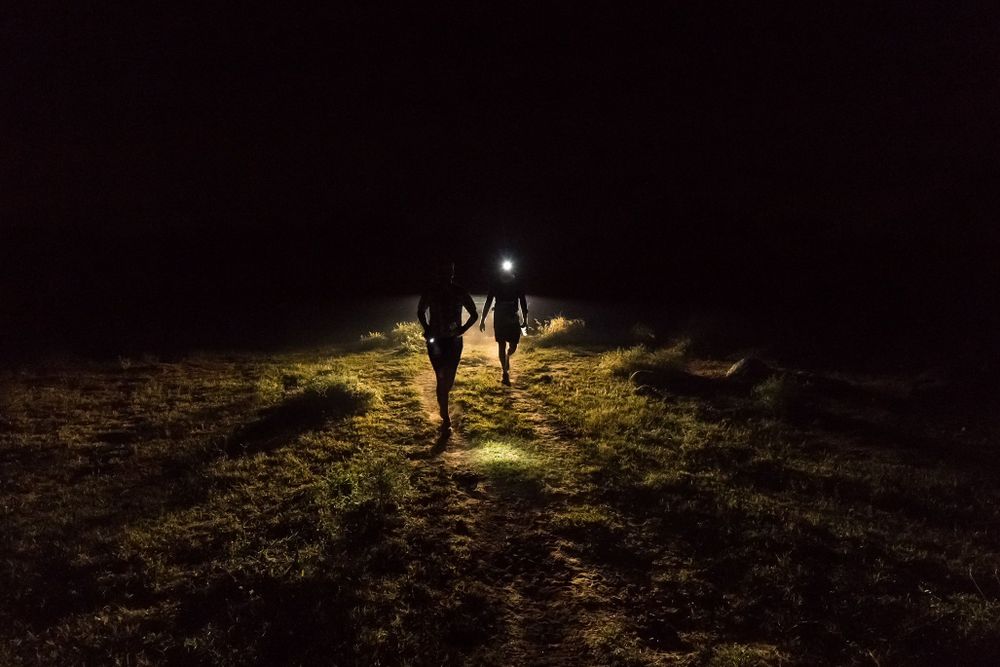 Since then, there has been no looking back. He started registering for half marathons and marathons, with the target of doing 100K next year, which he successfully completed within 16 hours. In 2017, again he registered for 100K. By then, he had become acquainted with a lot of people from both the cycling and running community. He got to know about a running event of 100 miler and Meenal Kotak asked and somehow convinced him to go for it. He did that 100 miler from Nashik to Mumbai in about 33 hours in April heat. Thereafter, he registered for this 24-hr stadium run in Bangalore, booked the tickets, trained really hard for it. After eight hours of reaching there, he got to know that his dog wasn't keeping well, and being a dog lover, he opted out of the race and went back to Delhi to be by his dog's side. That was his first DNF. After that, he had another DNF in 24 hours stadium run in Mumbai due to due to excessive rains. He couldn't finish the 100 miler twice.
"There's a high DNF rate in the events of 100 km and above."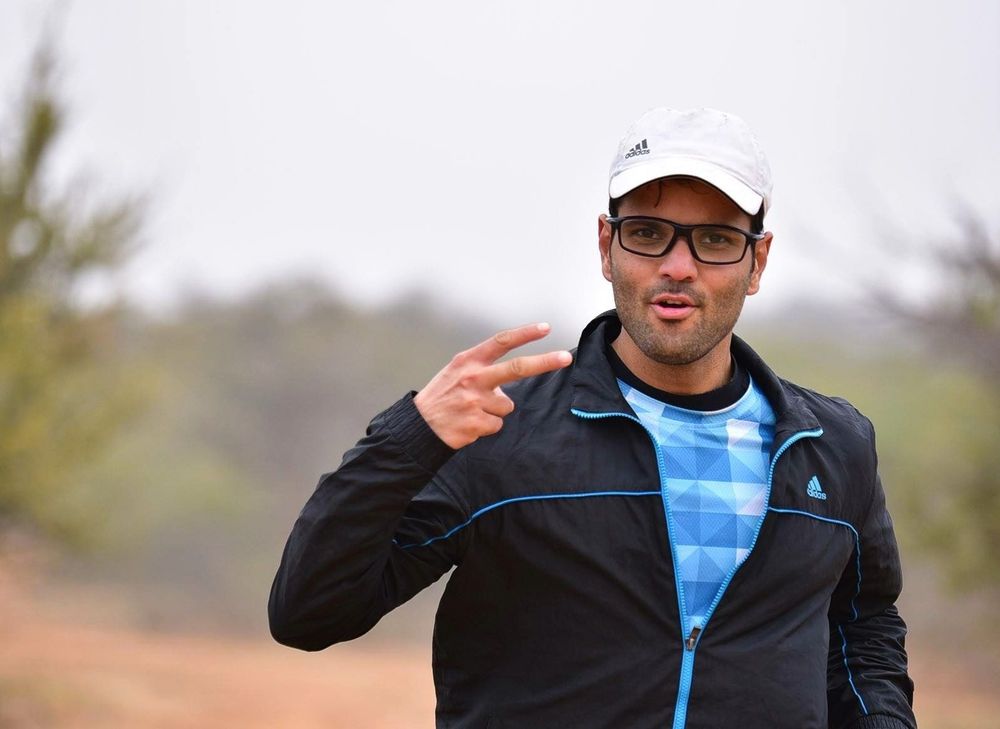 He decided to take a break from running after that and soon after, he covered 1000 km and 1200 km cycling rides. He finished a 1200 km ride just few minutes over allotted time in France (in which 300 Indians participated and only 40 could cross the finish line including late finish), and another 1200 km ride from Delhi to Mcleodganj Dharamshala and back to Delhi in 90 hours. The next planned cycling event is a 4000 km race in July 2022 from Italy to Norway. He fell sick four times in the last two years and there were many breaks from any kind of activity. All things went for a toss. Amandeep shares that he started running again five months back and he had to start from walking.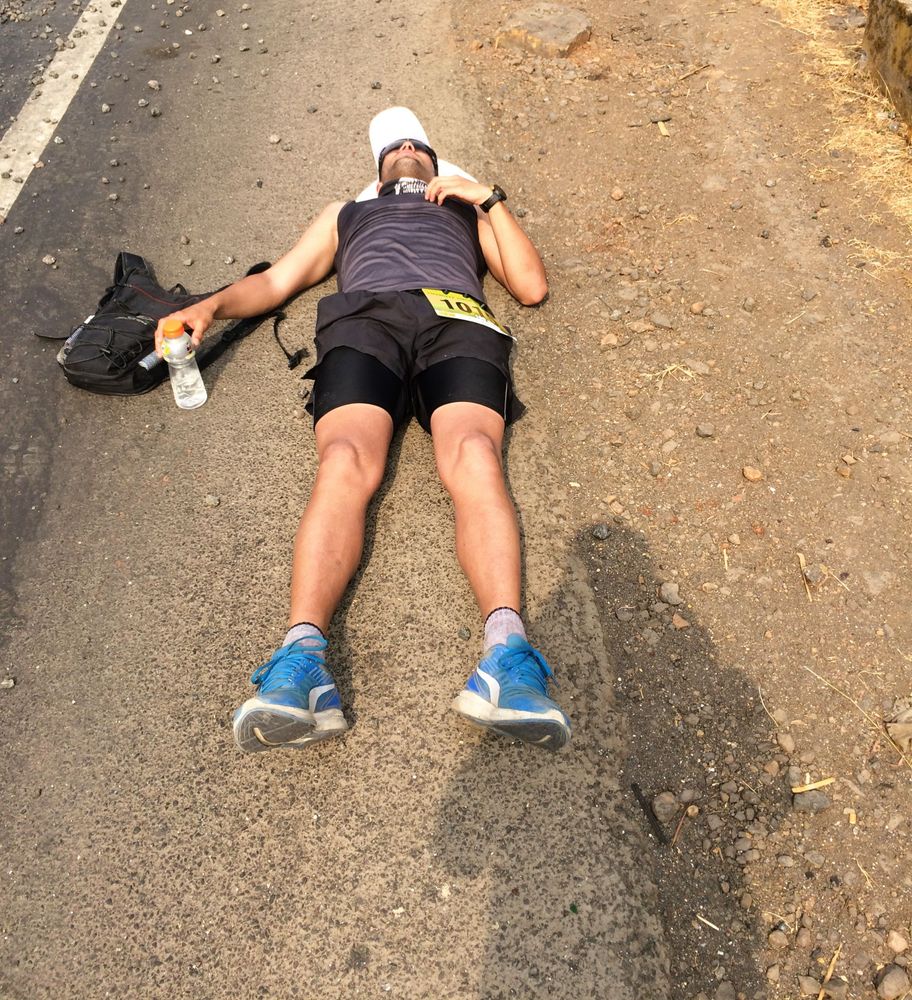 "It was such a setback that earlier I could run long distances with ease and now, I couldn't even walk or breathe properly. Immunity goes for a toss."
Tips for runners -
Too much too soon is not good. When you are running, try not to get influenced by other runners.

Don't keep unrealistic goals. It would do more harm than benefits.

When you are trying to improve, try improving in one parameter, rather than all the parameters at once. Time, speed and distance - pick one at a time.

Nutrition plays a huge role. Keep it light as much as possible. Take care of hydration.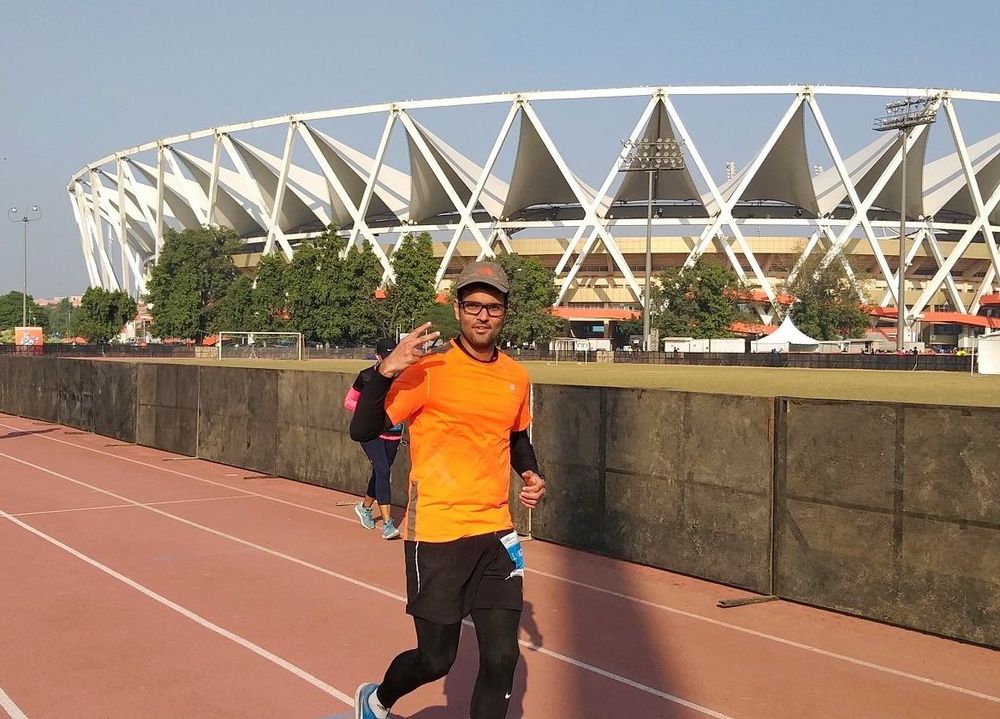 Edited by - Gunjan Rastogi