Women Category Winner of Sportiz JBG Westin33 - The Sky Run
Samiksha Rai, from Darjeeling, is a marathon runner and recently shifted to Kolkata for work. In 2009, she started running but inconsistently. It was in 2017 Samiksha started running regularly with the aim of losing weight and getting fit and healthy. She also enjoyed the mental health benefits of running along with the physical ones.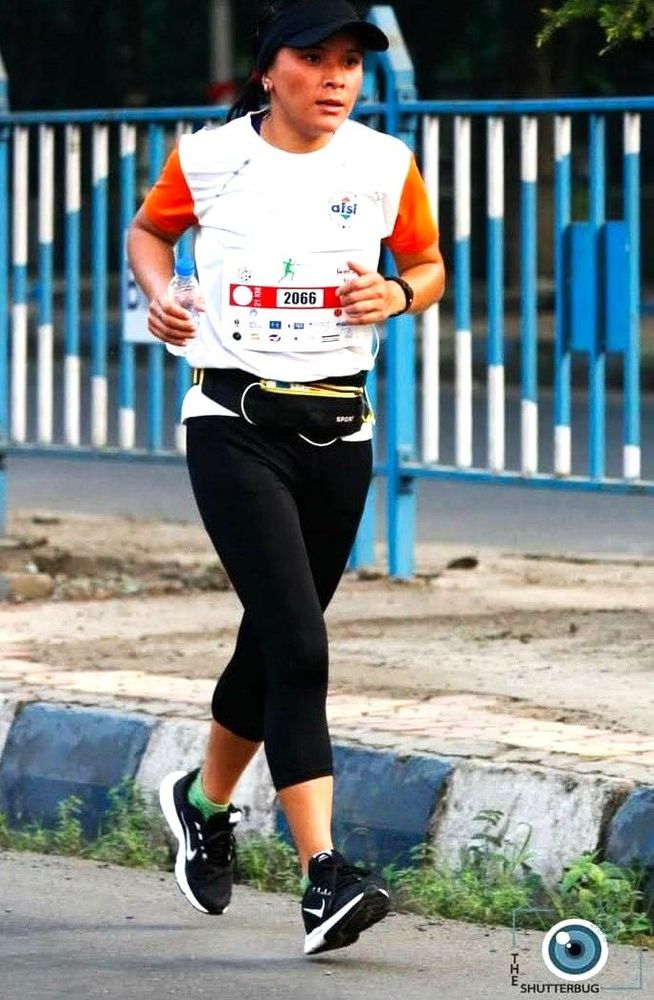 In 2017, Samiksha ran her first official 10K at IDBI Marathon and without even practice, she finished the distance with a timing of 52 minutes. It was then she felt the urge to do more, and slowly started running half marathons and eventually marathons. Due to COVID in 2020, there again was a gap but she kept running as and when possible.
She has run a lot of half-marathons and marathons since 2017. Few of those runs are as following:
7 Wonder Marathon Virtual Run, 2021 - 21K
Women's Equality day, 2020 - 21K
SBI Green Marathon 2020 - 21K
IDBI Full Marathon Kolkata, 2020 - 4:4:00
Tata Mumbai Full Marathon, 2018 - 4:8:00
TSK 25K - 2:12:00
Satara Hill Night Marathon - 4:40:00
"Participation is the main thing; winning is secondary."
Last year in August, she participated in JBG Westin33 - The Sky Run, organised by Sportiz India under the leadership of Nishant Maheshwari and Shraddha Mehta, and attained 3rd position in women category. Since it was different from road running and a newly introduced concept in India, she was excited to participate in it. She shares that the event was very well planned and organised by, and intends to participate this year with an aim of breaking her own record.
The staircase run will be from the ground to the helipad on the 33rd floor of The Westin tower with a view of the sunset behind the Kolkata landscape. This year, the event (again on 14th August 2022) is going to be followed by a sundowner party as well. Last year, over 300 fitness enthusiasts from across the city took part in the event, a race that is believed to be a tough test of one's fitness. All the participants had to run up the staircase of 33 floors to reach the helipad of the hotel. The feat comprised 1,056 steps and an elevation of 499ft.

Find more information about the event here.