"When goals become passion"- Girish Bindra scaling heights of distance
Girish Bindra is a logistic businessman who has completed more than 19 ultra-runs and has constantly grown over distances and timings.
It was way back in 2006 when Girish had a seizure attack that halted his active life. Advised by the doctor not to go to the gym or put pressure on the body, he shifted to jogging. Girish saw runners around him covering a more considerable distance than him, which motivated him and enabled him to push his limits.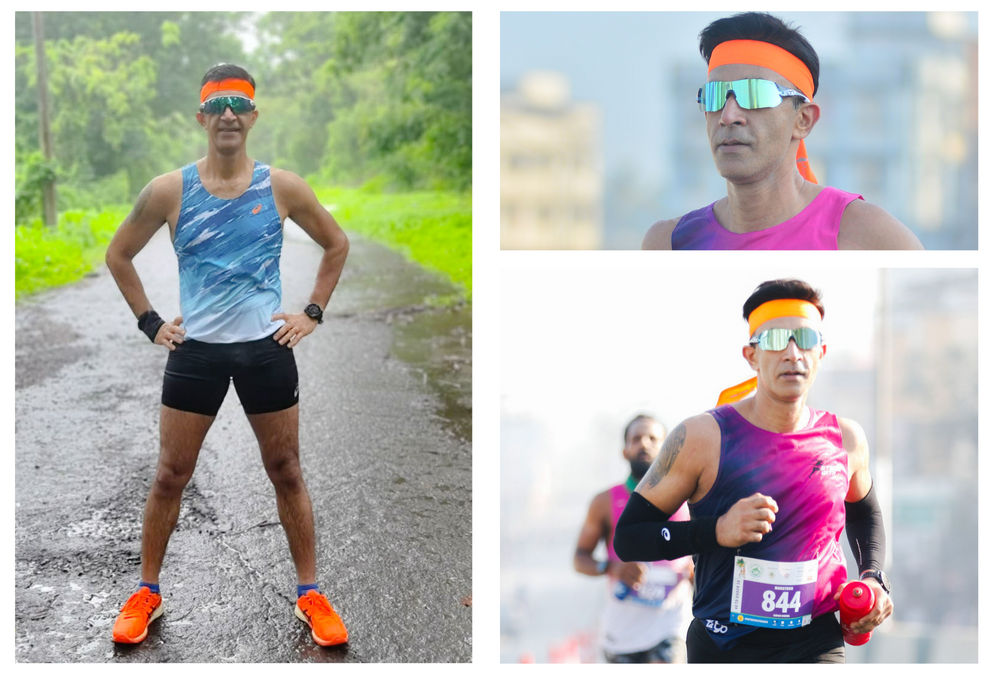 Through an immense amount of hard work and dedication, he was able to conquer up to 8 km by the year 2007. He then ran in his first official 10K event, which was hosted by Borivali total sports. Since then, he said, "There was no looking back". He furthermore completed his first Half-Marathon in 2008 and conquered his first Marathon in 2013, within 5 hours and 24 mins.
I knew for the best I had to improve, I trained harder and changed my timings from 5:24 to 4:45 in my second Marathon
Girish always had the constant approach to grow and cover higher distances as a runner, he then ran over 19 ultra-runs. Including the Bengaluru stadium rum that covered over 252 km in loops. He believed that his control over the mind helped him achieve this unachievable run.
"You are just physically there for 4-5 km after that, your mind takes you ahead."
Girish's strategy to run 48 hours straight in the Bengaluru stadium run
Though Girish was familiar with the 24 hours race, he never ran for more than that. His approach to cover the 48 hours run was to divide the time and strategize accordingly. Therefore, after running and completing 24 hours, he decided to run in segments of 2 hours.
He slept for half an hour, then ran/walked for the next 1.5 hours, continuing the repetition of his strategy for the next 12 hours.
For the last 12 hours of his race, he thought of it as a race of 12 hours, which he did more than enough times throughout his running career.
I never did 48 hours before, how could I do it? Hence, I divided the time and ran multiple runs in the same run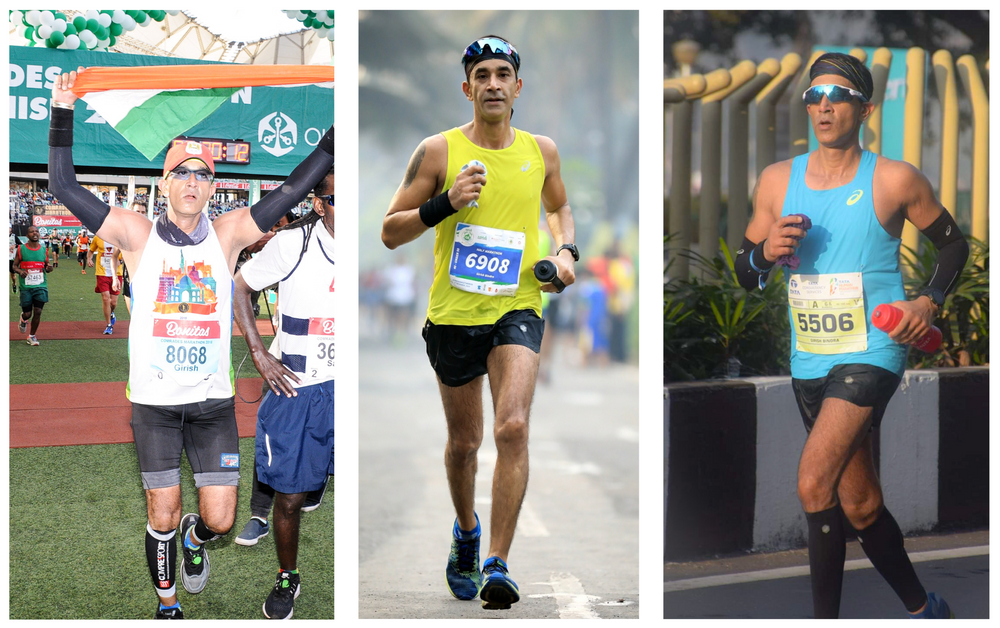 When asked about the rewards he has received from running, he answered.
The vast amount of focus on life and perspectives of life

Running over time has mentally helped him and enabled him to make better decisions in different stages of life.

Through running, he has gained control over his aggression and mood.

Moreover, running in the long term has helped Girish to have a better lifestyle.
Girish believed in the idea of sharing his experiences and knowledge base with other amateur runners and enthusiasts, When asked about why he chose to become a coach. He replies, I like to hear and share my own experience of running. I love to hear from people what I personally felt.
He welcomes newcomers in their initiative towards a safer running career. Hence asks them to...
Listen to their body, everyone is built differently. Take one step at a time

Plan their races, not every race is important. Spend time deciding beautiful races, and not overdo it