What's better than a partner to run along with? - Guncha and Manish
Guncha and Manish are a power couple passionate about sports and running based in Bangalore. Both of them are in technical training for various software companies. Presently, working with edForce.
Guncha has been into sports since childhood due to her parent's encouragement to participate in different physical activities. At the same time, Manish remained a sports enthusiast since his days of academics and gradually developed a love for running.
As recalled by Guncha, running together has proven to be extra beneficial than running solely. While you have a person to look after, a partner for mobility and stretches, there also exists a healthy competition that aids independent growth and prospect.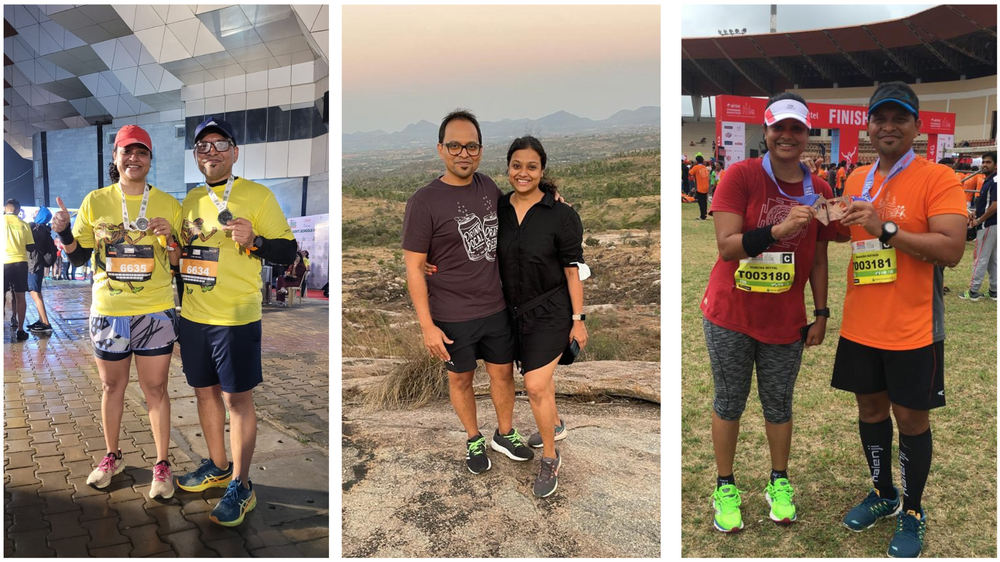 Apart from all the races they have run together as a pair since 2016, their favorite was the Ladakh 10.5k. A challenging track that made them go beyond their comfort zone, getting the best out of themselves. And Secondly, because of the memorizing weather and the positive environment present throughout the race.
Guncha and Manish remain disciplined and follow strict workout routines before every planned race to level up their performance on the track. Their disciplined mindset allows them to perform better and gives them various opportunities to work together and push each other's limits.
They act as yin and yang for each other. Manish has guided Guncha about the importance of strength training and the importance of balancing both physical and mental preparations for long-distance runs. The attitude of grit comes from Manish to Guncha. At the same time, Manish learned that together they can push each other a little higher and ensure to surpass their finest potential!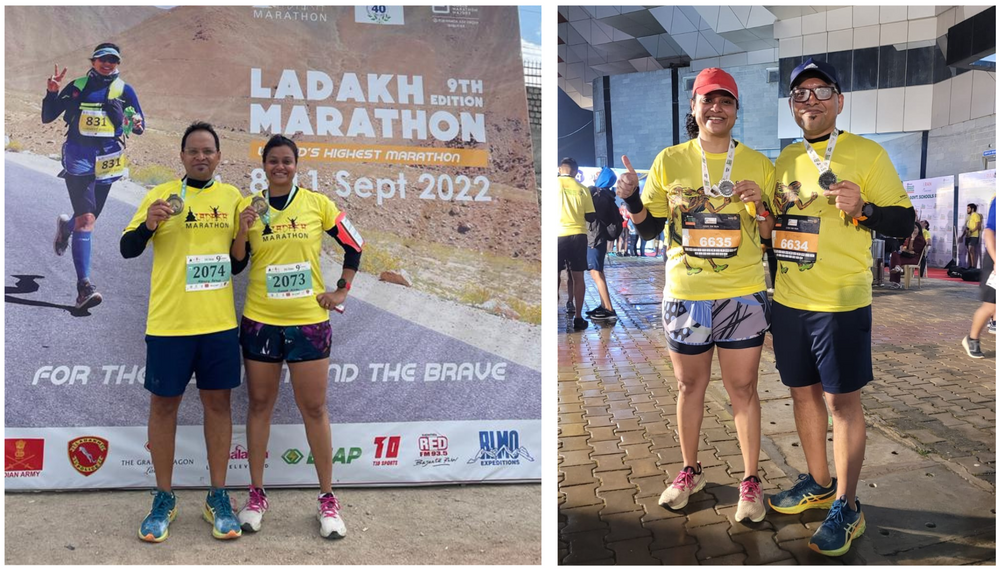 We just love running together despite any challenges we face. It helps us improve our mutual understanding and to tackle challenges.
The concept of couple running is beneficial as it does not just improve your strength and endurance through healthy competition but also gives you a companion to move ahead with. However, both Guncha and Manish encounter challenges of maintaining a stable pace but never fail to uplift each other throughout such times.
Guncha and Manish have also gone through several knees and other injuries that made it harder for them to commit to running, though the grit and dedication got them back to running with immense devotion.
They decide on a race while considering factors like distance, schedule, physical condition, and availability. Guncha and Manish believe in pre-planning races before committing to them, ensuring a hurdle-less experience during the event and training.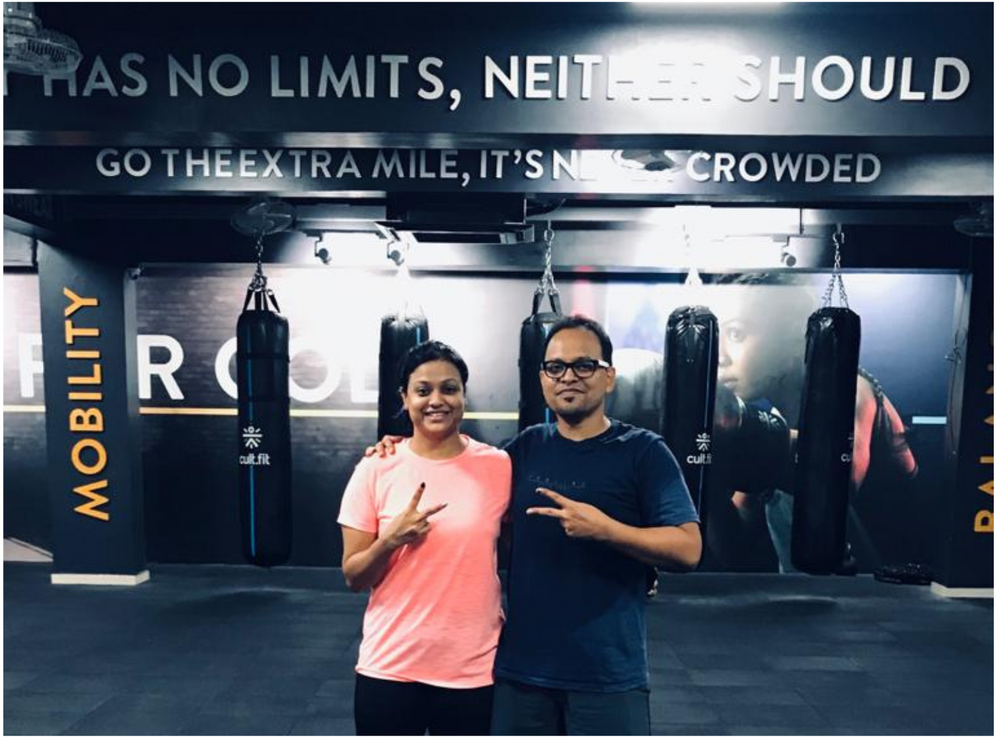 This power couple suggests that amateur runners should...
They should have enough strength training as it is constructive to push the mental goals that they set for themselves. Strength is needed and crucial.

It's great if you can find a companion as it helps to push the graph of improvement a little more, and running is fun with your couple as you form life-long memories.
As nothing could match the amount of support that we receive through our people, Guncha and Manish recall Shreyas Karnad, Sunil, Somya, Shwetambari, Deepa, and all their friends and family for all the inspiration and aid throughout their journey.
Edited by Faiz Alam