We strive to get the best out of each other. - Vishwas and Tanuja.
Vishwas and Tanuja are passionate runners based in Bangalore who started their journey of running in 2018. Tanuja has 11 years of experience with IT and the Banking industry, and now she is following her dream of doing yoga, whereas Vishwas is enrolled in IT.
It was Vishwas, whose tales of races encouraged Tanuja and made her run alongside him. They kickstarted running together in 2018 and found it more productive, fruitful, and memorable than running individually. They ran their first race together (Airtel Hyderabad Marathon) and made unforgettable memories during the race and the training!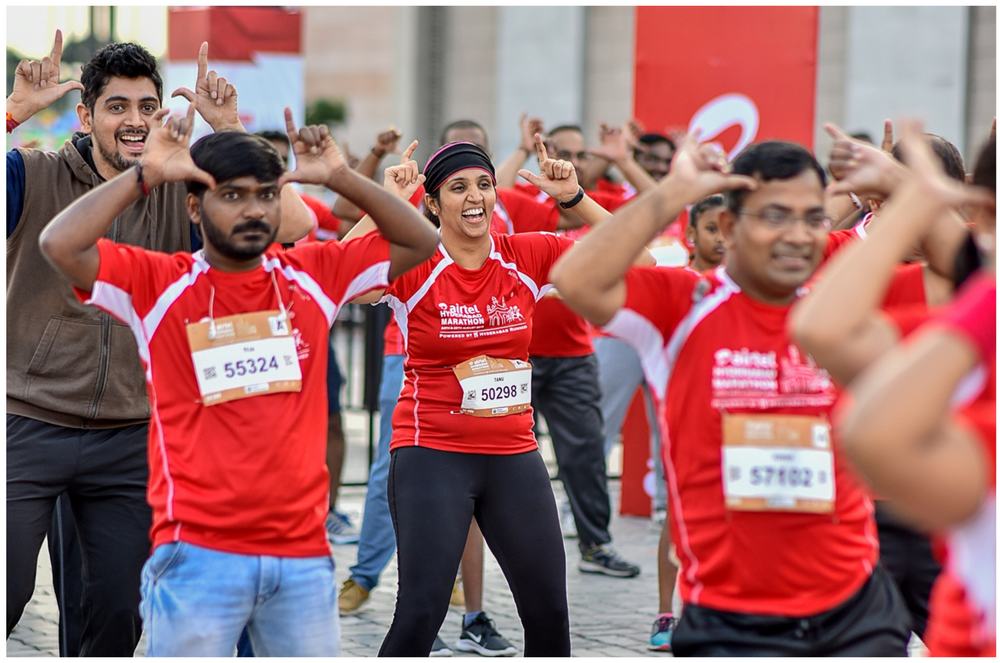 We work as a team, she helps me with what she is good at, and I help her with what I am good at.
They always worked as a team, where Vishwas taught Tanuja about running effectively, whereas Tanuja supported him with his diet plans. Even though Tanuja is not much confident about running for long distances, Vishwas always supports her and is the reason for her to push her limits.
She proudly mentioned that "it is he who makes me run. Moreover, he is the cause for my dedication and races worth remembering!"
Vishwas always had a prior experience of running individually, but running with Tanuja made it even more memorable for both. Every run they ran together taught them something and supported their bond as runners and as a pair.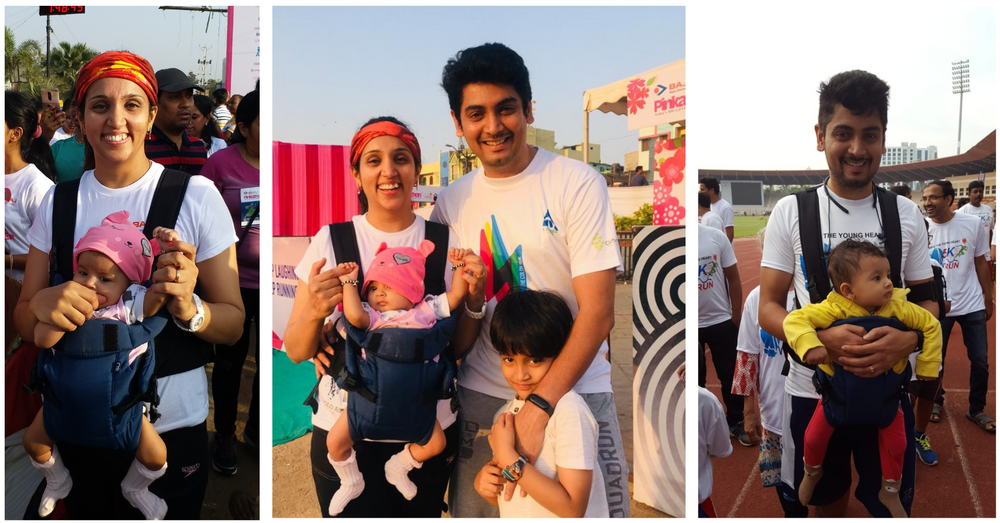 Running with each other is more like starting and finishing together.
This power couple completed a race with her one-year-old toddler and their family members in Hyderabad, which they mark as one of the most challenging and fun runs. "It was my birthday and world Heart day. I carried the baby with me and completed the race." - Vishwas.
Vishwas and Tanuja do not merely motivate each other but also the people surrounding them, and they have now created a small circle of runners who were initially inspired to run by seeing this power couple.

Apart from the tremendous amount of rewards, Vishwas and Tanuja face many difficulties, such as balancing their schedule when work life requires a lot of hustle, along with taking care of their kids back home. Though, the sheer passion and dedication they carry helped them navigate through all the hardships and come forward as an inspiring running pair!
For amateur runners and couples who still think of starting running together, Vishwas and Tanuja shared some useful tips.
It's not a competition when you are running together. A pair must be complementary to each other. "When we run together, we create memories, which further helps strengthens our bond."

Maintaining a proper diet and preplanning races is very crucial. It acts as fuel to run long distances.
Edited by Faiz Alam