Venturing the Adventure - First Indian to do the UTMB OCC Race
Vinay Krishnamurthy, based out of Bangalore, is a visual designer (created visual spaces for Herman Miller) a freelance photographer, and a videographer. He has been a national volleyball player in his school days and used to run relays barefoot for fun. In his college days, he had done a few 5-10K as a tag-along with his friends. In 2014, he even ran the TCS World 10K. By 2015, he, unfortunately lost his job and took up some side gigs.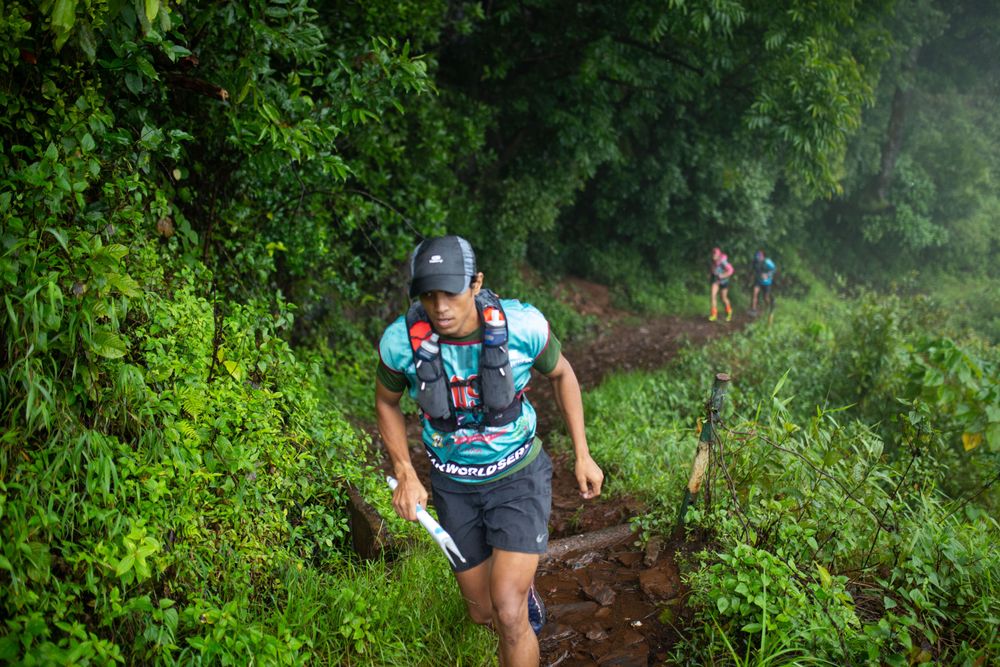 "I loved food more than running."
One day, on his way back, he met with a serious car accident, injuring his right leg. He had a lateral ACL tear which made him unable to stand. This incident took place just a week before the October Bangalore Marathon he had registered for. It took 5-6 months of treatment to overcome the severe knee and shin bone damage. He had to consume calcium tablets and do painful physiotherapy facing a series of struggles to even walk. Before the surgery he weighed 68 kgs and by 2016, he ended up being 85 kgs. With the progress in his leg condition being as slow as a turtle, he still did the TCS 10K and barely finished in 1½ hour with a lot of pain in his stomach and knees. He even attempted the Kaveri trail in November, completing it in 2hr 10min, but was disappointed to have to walk half of the trail.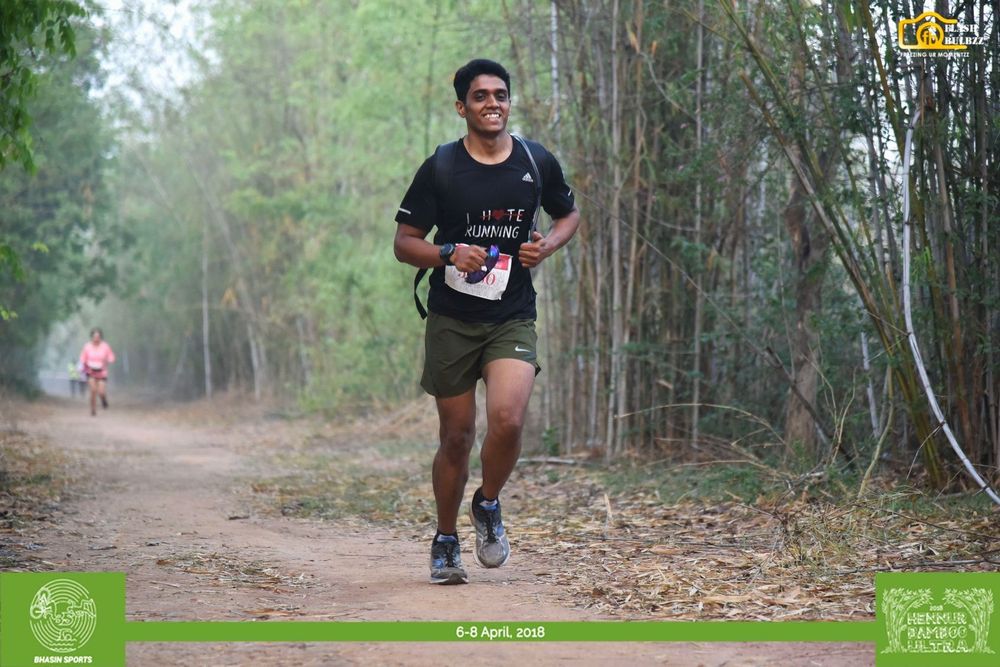 "I decided to listen to my body and didn't register for any events for almost a year."
By 2017, he had a pain-free walk yet had a muscle deficit in his right leg. After 6 months of gyming, weight lifting, and strength training, he lost 15-16 kgs by December, and by 2018, he was able to run a pain-free race. In April, he tried the Hennur Bamboo Ultra, 50K, flat trail where he had some moments of regret, doubt, and 'why did I even sign up for this' thoughts cluttering his mind and crossed the finish line. He even did a couple of 30-35k where he came in the top 10 helping him boost his confidence and interest. He attempted the Malnad Ultra, 80K in pristine shoes, and came 8th!
"I was suffering physically but mentally and spiritually I was enjoying the nature I was surrounded with."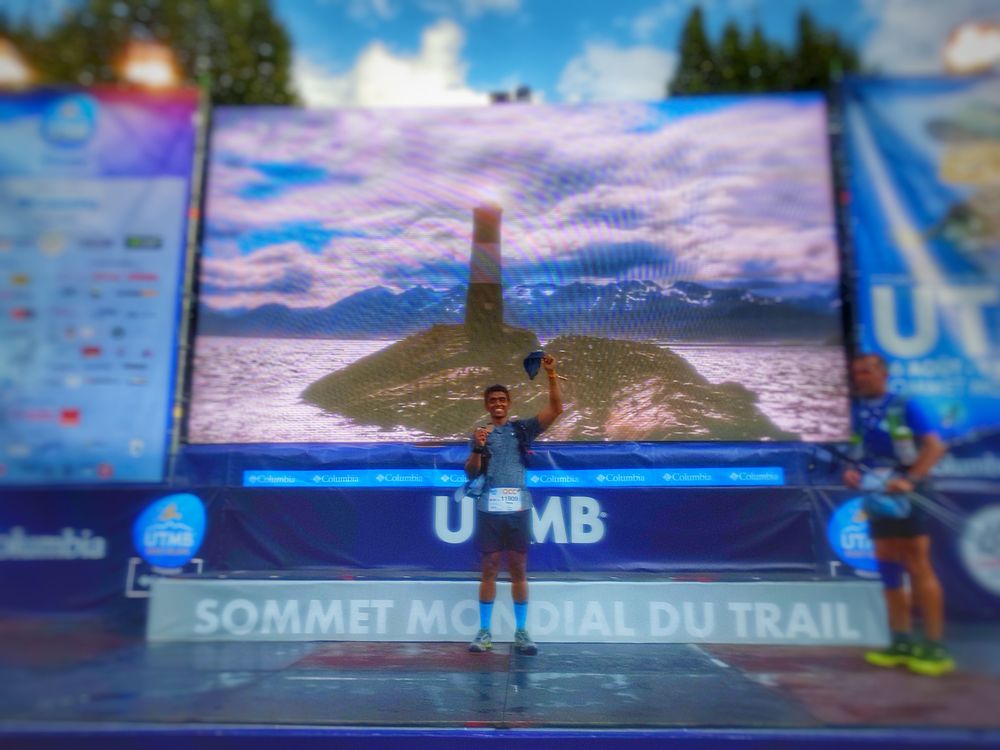 Ultra-Trail du Mont-Blanc is a big deal for trail runners which starts from Swiss Alpes to Chamonix. He practiced with hill ultras like SRT, Deccan Ultra, The Budha Ultra where he came 2nd competing with the locals who gave a tough fight. He trained a few in Bhutan to see how elevation affects him. In 2019, being the first Indian ever to do the UTMB OCC race, he came 492nd and adored the cheering crowd that respected all the runners irrespective of their origin.
"I realised I need to come back here stronger and do better."
He did a couple of half marathons and noticed how refined his speed had become. In 2020, most of the year being eaten up by COVID, he only did the SRT ultra and came 5th. Since November 2021, he took up back-to-back trail races including a 50K road ultra for the first time, and came 4th. He attempted an adventure race (untamed and multisport) and loved how he had to navigate his way through maps and compass. In December, he attempted the 24-hr adventure race which included trail running, hiking, MTB, running, etc where he had to form a team of 4 (one female athlete to be the premium team). Forming one, they trained together with one ideal goal and strived hard to attain it.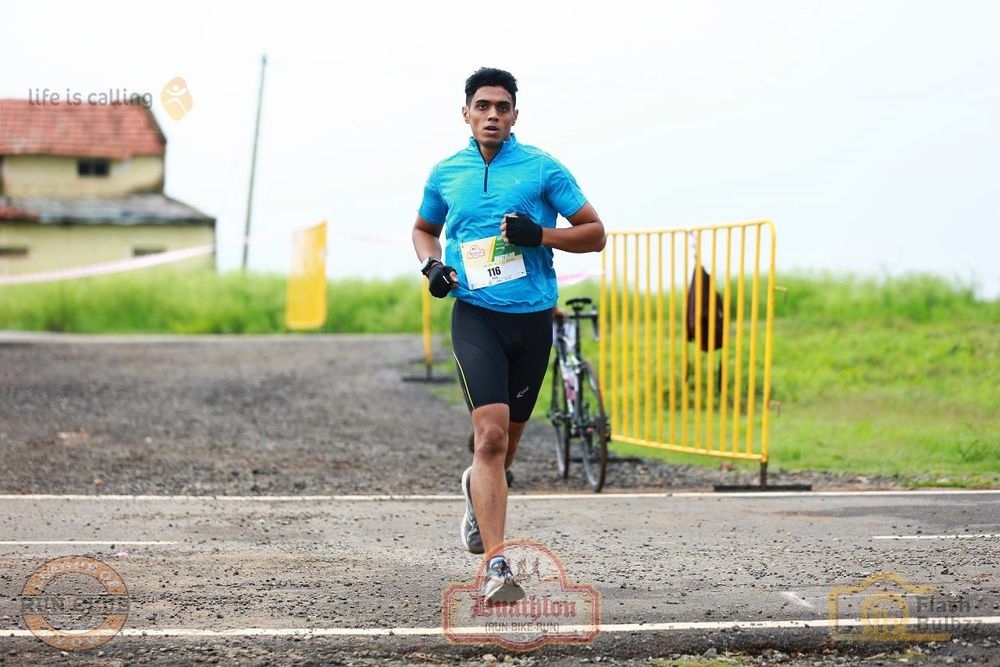 "We went with the mindset of winning this challenge, no matter what."
And they won it and got the ticket for the Indian Original Championship. He again attempted the TCS 10K and Bangalore half, and did better by 39 min and 90 min respectively.
In 2022, he ran the Vagamon Ultra, June which was tough in terms of weather and the aid station being 10K apart. On his way, he helped a casualty with a medical emergency by loading him in the ambulance and still managed to finish 3rd.
"We rushed to finish only to know that we had lost one of our runners."
In July, his team won the Chikmagalur adventure race despite the harsh rains and got selected for the Asia Championship.
Having an exceptional experience in trail runs, Vinay marks some of the must-have equipments:
Waist belt or fanny pack

Correct sized trail shoes to avoid ankle injury and a pair of socks holding proper grip in your shoes.

Hat and/or jacket depending on the weather.

Electrolyte - pre & post every run.

Know your terrain
Vinay has done a UESCA course of endurance training and learned a lot about himself. He sees himself in athletes he teaches/ trains. He relishes running solo without music and runs with the principle of "You don't leave any runner behind who's coming with you."
Personal Bests
| | |
| --- | --- |
| Distance | Timing |
| 5km | 00:17:32 |
| 10km | 00:39:02 |
| 21km | 1:29:00 |
| 42km | 3:30:00 |
| 50km | 04:30:00 |
Trail Races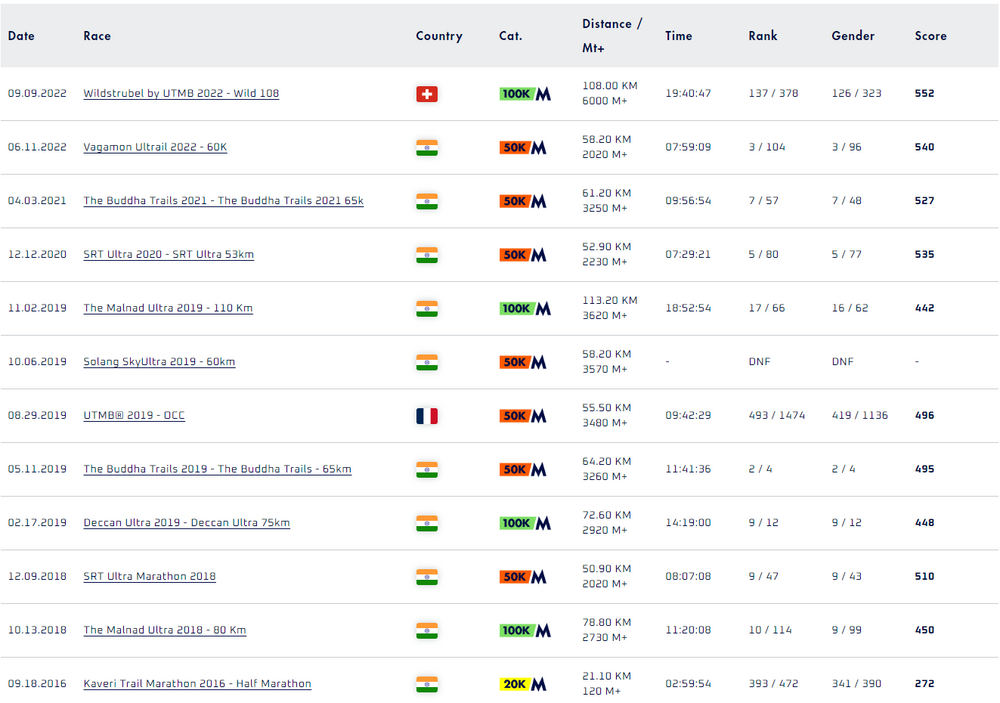 Adventure Races
25km,2019,1st place, Team Skyrunners

60km,2020,2nd place, Team Skyrunners

60km,2021,1st place, Team Skyrunners

Namma Adventure Race, 2021,130km-24 hrs,1st place finished in 14:16hrs

India Regional Championship,2022,150km-36hrs,1st place, finished in 20:38hrs

Edited by - Mokshi Savla