"They expand visions and watch beyond differentiations" - Madhu and Alok
A power couple, Madhu and Alok, are based in Pune and are derived from their own individual approaches to running and securing a healthier lifestyle. They proclaim the abundant gains they received through their companionship and share some of the most beneficial experiences of running as a pair.
MADHU BALA pursued her MBA in Finance and secured a stable corporate position. She was introduced to running in 2017 by her husband, ALOK KAVTHANKAR when he asked her to join him in one of his runs.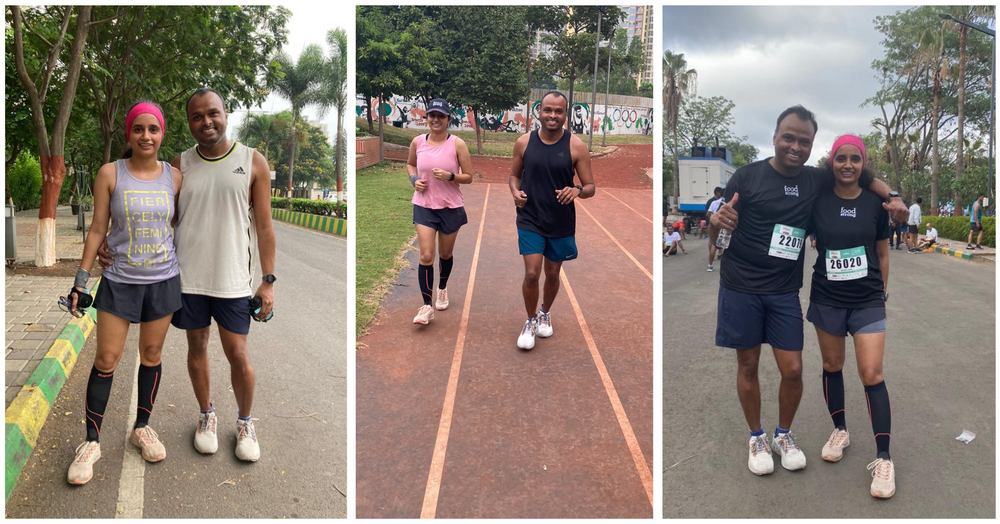 ALOK pursued mechanical engineering and currently works at an IT organization as his profession. He initiated his journey into running six years back through speed-walking and gradually covering up to 2 km.
Both Madhu and Alok began to run in 2018 and found the results to be more constructive; they recall running solely never determined the amount of consistency that was required for both of them individually. Sooner in late 2018, they ran their first 10k together and therefore began their supportive running journey.
Moreover, in the year 2022, after a long break from covid, Alok and Madhu ran their first Half marathon together and described it to be the most rewarding race for Madhu. "After about 5 or 6 km, there was no sight of Madhu. I tend to enjoy my races and my journey around them, but Madhu is just very consistent" – Alok.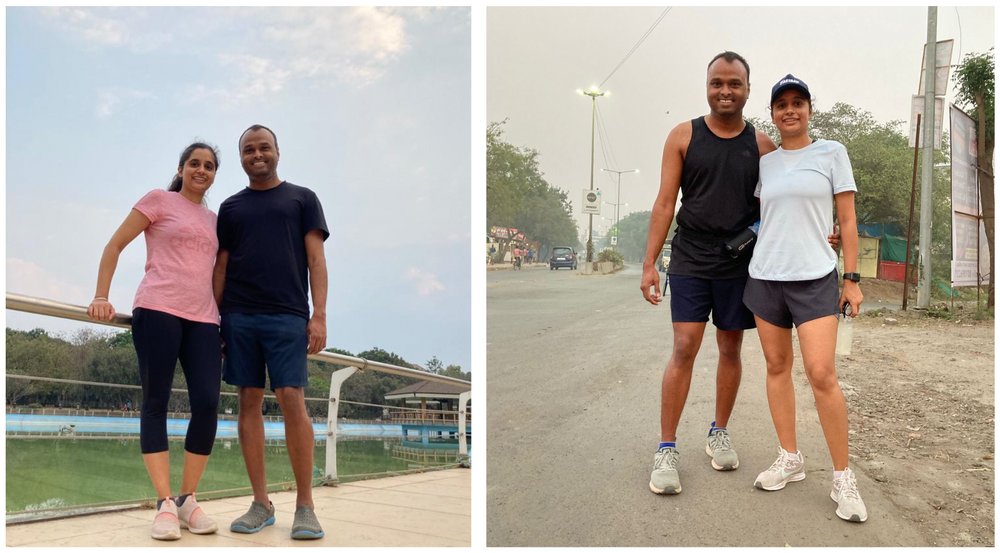 There is always a healthy competition among us.
Although Alok introduced Madhu into running, one of the most fruitful gains he has acquired from Madhu is her consistency. He believes consistency to be the utmost factor responsible for growth. Moreover, Madhu received an initial push from Alok and learned a lot from his drive for fitness and optimistic approach.
Madhu and Alok are individual growth-oriented beings, yet they are the most prominent source of support and inspiration for each other. They recall managing individual running goals while running as a pair remains a big challenge.
Moreover, as an individual, Alok tends to enjoy his running journey, to give efficient time and energy, and not run behind milestones, instead carrying a gradual and consistent approach. Whereas Madhu remains competitive and strives harder to achieve targets, she believes in the idea of pushing herself beyond limitations and getting better with each race.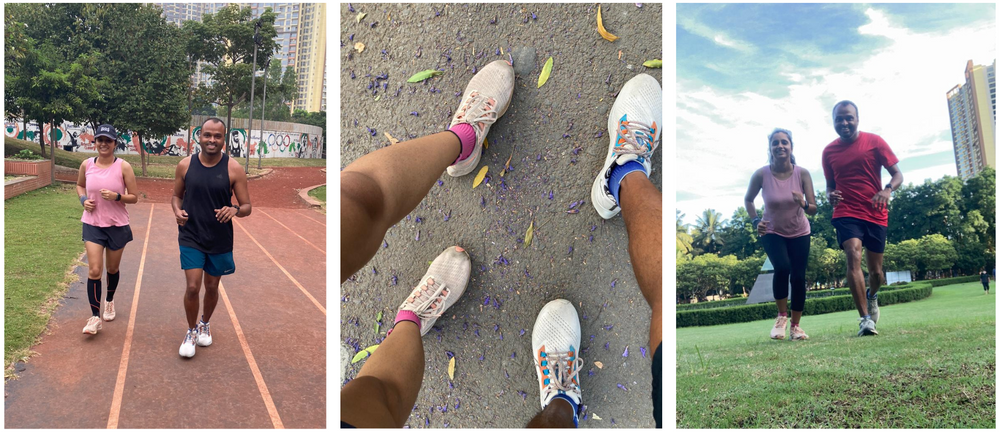 As a pair, being on the same page is important.
Apart from all the challenges and differentiation in their running ideologies, Alok and Madhu are a supportive power couple who expand their eyes to learning and see beyond challenges. They are and always will remain each other's biggest support.
They also welcome amateur runners to indulge themselves more in running with a consistent approach, gradual processes of training, and improvements. They ask amateur runners to enjoy their running journey and not to run behind milestones without proper preparations.
Edited by Faiz Alam