The Mountain Guy Who Runs Limitlessly
Ekesh Tewari, The Real HillsMan, is an ultra-marathon runner who hails from the city of lakes - Nainital, Uttarakhand. Prior to running, he was into content development and digital marketing in Delhi where he worked for a couple of brands like Make My Trip, Ford Motors, Times of India, and so on. Furthermore, he also started up his own venture back there. For 10 years from 2008 to 2017, his work life in Delhi was going pretty well but at the cost of his health. Due to his sedentary job, his lifestyle became extremely unhealthy. As a result, he gained a lot of weight over time. 90+ kgs was the highest, he remembered.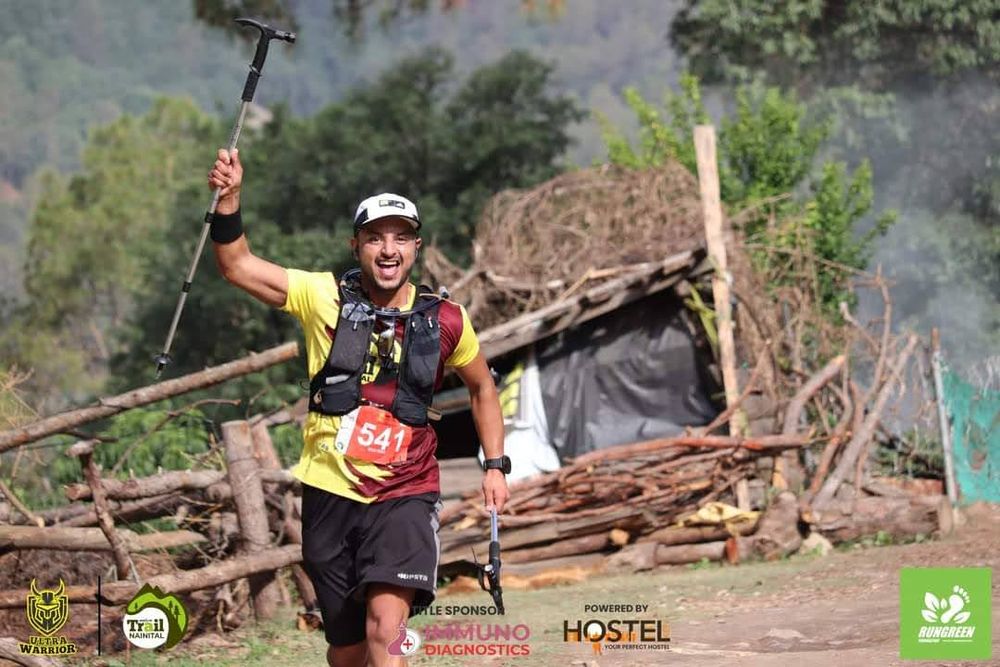 By the end of 2017, he decided to go back to his hometown with the generous thought of assisting his parents in their old age. His decision of moving out of a metro city, and going back to a remote town was not that easy, but its broader perspective of getting to pursue what he loves, and being able to focus on his fitness made him happy about his homecoming.
"Running is one such sport wherein you are not dictated by a coach or a team; it's just you who go about for yourself, every step of the way."
Gymming was his first step towards fitness, followed by a little bit of running with short runs of 2-3 km that gradually increased. He found his feet in distance running after he came to know about Nainital Monsoon Marathon, an annual international running event organized by the Run2Live foundation that happens in Nainital. It was this event, and motivation from his mentor and international runner Harish Tewari that drove him further towards distance running.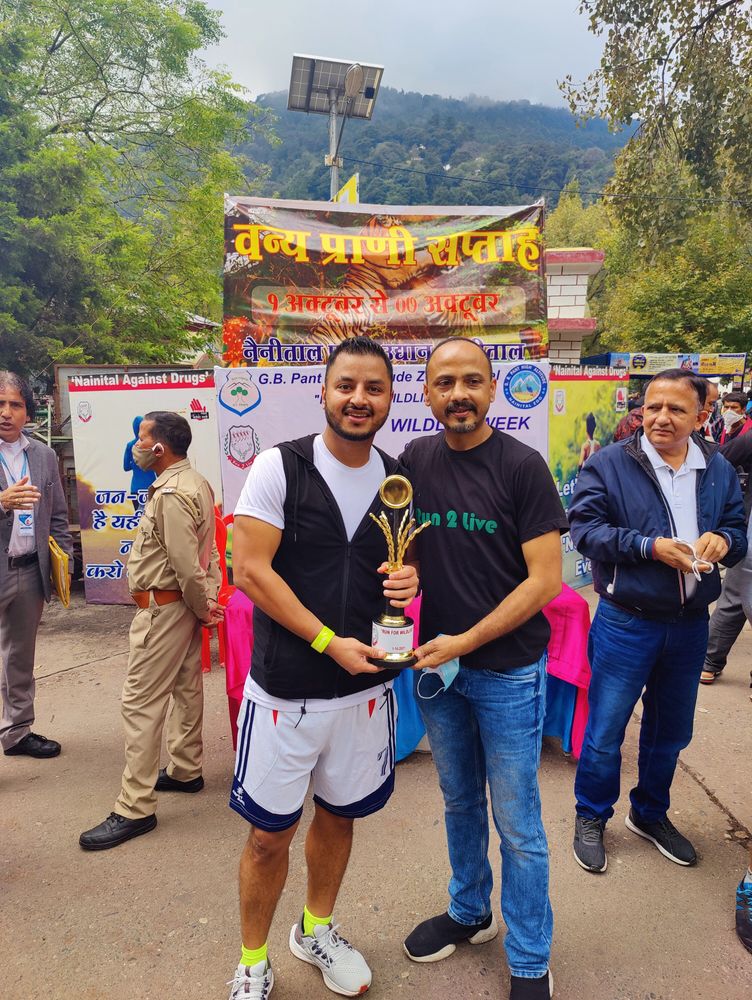 While sharing his experience of how he trained himself for his first half-marathon, he said that he did that in a completely unconventional way as the place he belongs to does not have any running clubs. Neither does it have any stadiums nor defined trails for running. Therefore, he had to do everything all by himself. He started off by running around the lake about 3 times which was approx. 3.5 km per round. This went on further to 14 km and then to 20 before his actual first half-marathon. This was just the beginning. A little over two years later, he has achieved a level where he runs a couple of 5Ks along with 2 or more half-marathons per week and this shows how ambitious he is to set new benchmarks and break his own records every time.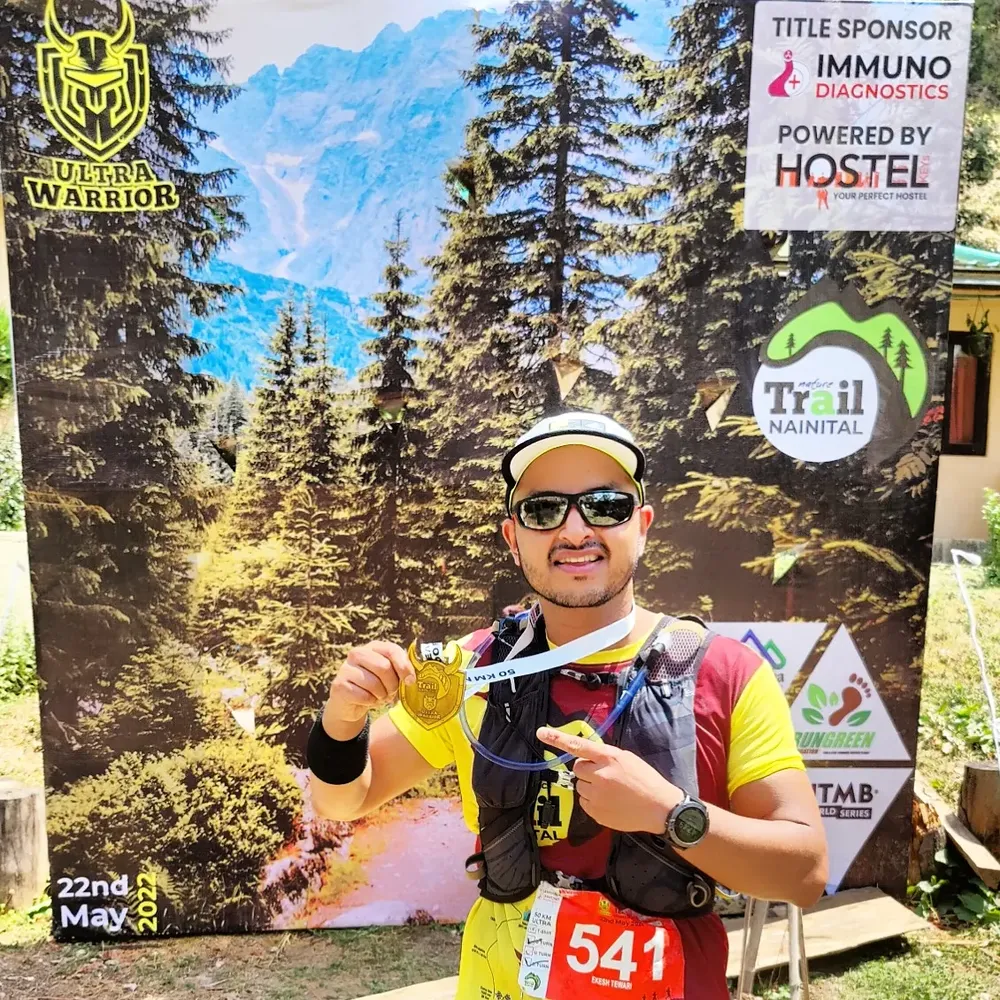 "Running helps you break a lot of physical and mental barriers that either you or the people around have created for you."
Moving on to his journey to date, he ran his first half-marathon on 25 August 2019, and since then he has successfully completed 70+ half-marathons and over 15 full marathons, which is commendable. Talking about the ultra-marathons in his account, he first participated in the Hell 480 Challenge which was a virtual event organized by the Hell Race in 2020 wherein he secured 5th position by completing the distance of 480 km in 15 days. In 2021, he completed the same challenge in 13 days and that gained him the 4th position his second time. In his third time, he broke all his previous records and completed it in 9 days and this time he was the first one to finish the Hell 480 Challenge. The quality of pushing his limits to achieve the so-called unachievable and reaching a new milestone every time he ran a marathon makes him unique and inspiring, having ran almost 1901 kilometers within 6 months in 2022 itself.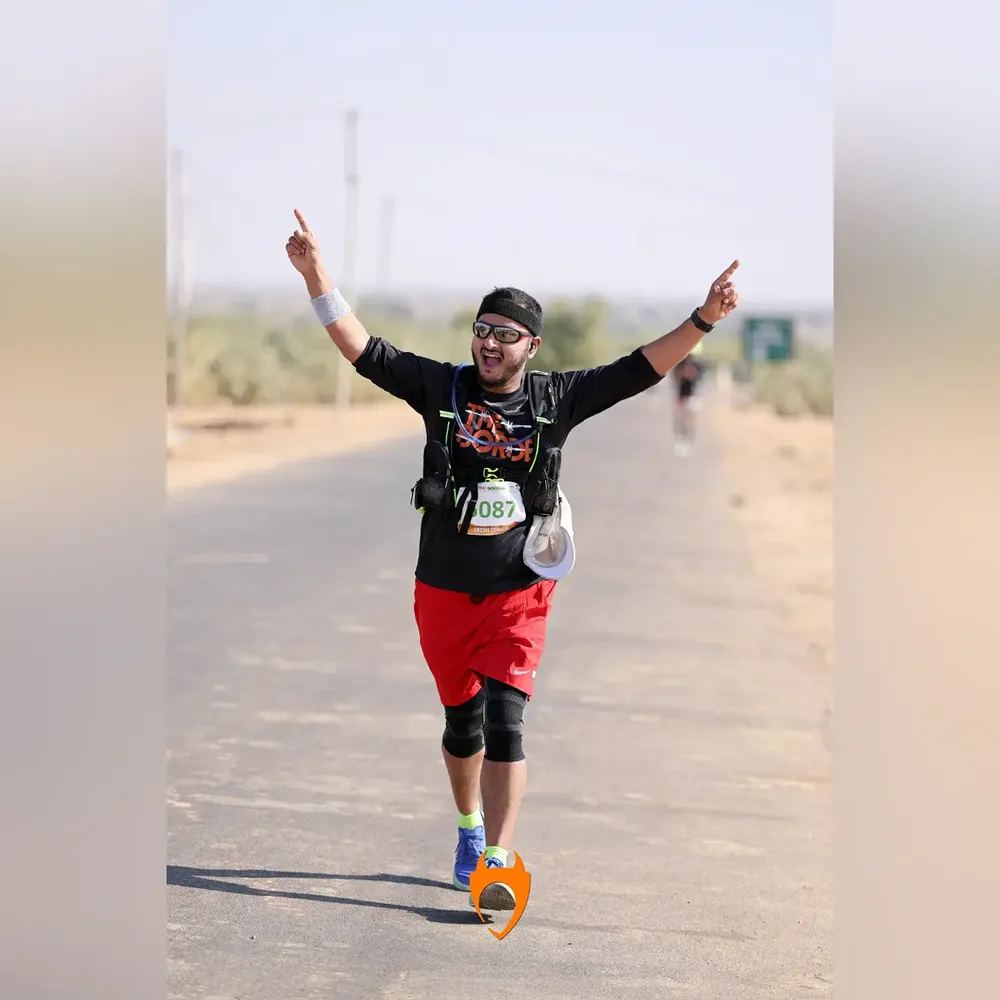 While talking about the ultra-marathons he even shared that some days he used to run about 70 km per day during the Hell 480 Challenge which is INTENSE. Apart from these road runs, Ekesh also ran a few hill marathons like Ultra Warrior which is a trail run that happens every year in Nainital. In 2019, he participated in Ultra Warrior 30K wherein he ran across an elevation gain of about 3000 m. In 2022, he went for Ultra Warrior 50K too which has over 3800 m of elevation gain. He also talked about the Border Ultra 50K that happened in 2020, and that he finished it in 6 hrs and 18 mins. This year he is planning to do the Border Ultra 100K organized by the Hell Race, and for that as well as his future endeavors, we wish him the best of luck.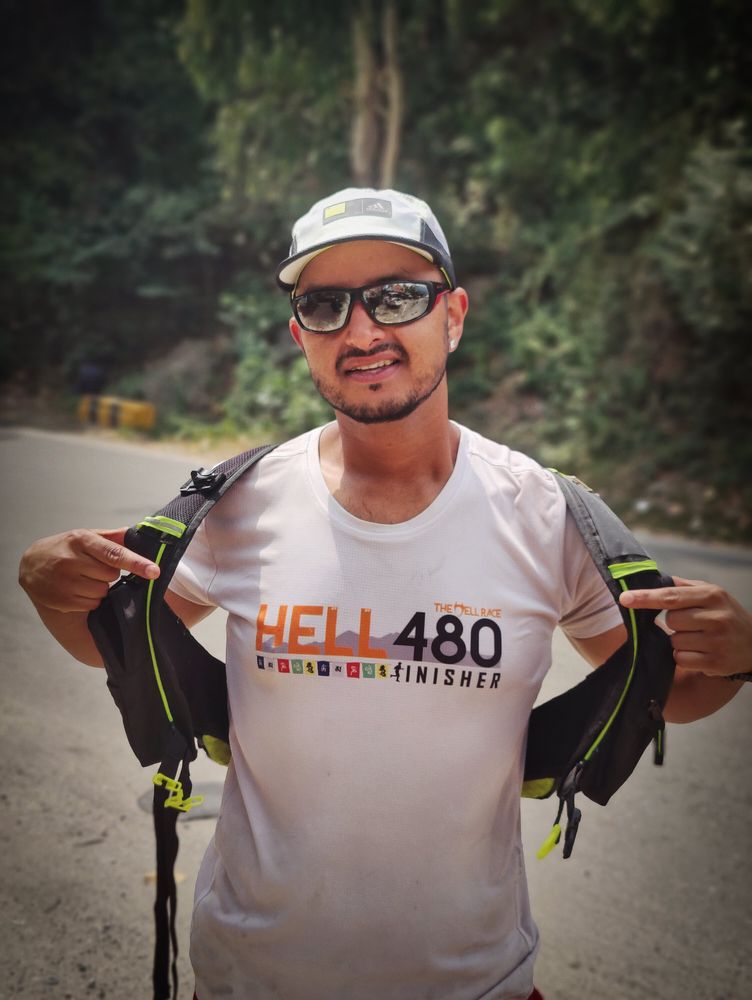 Benefits of running he shared out of his experience
Running made him physically fit and way stronger than the guy he was back in Delhi. Talking about the same he also clarified a myth that a morning run never drains out your energy instead it rejuvenates your body with new determination and enthusiasm.
Running helps control and drop your weight, as and when needed.
Additionally, running also gives you mental clarity - be it planning out your day or taking small or big decisions in life.
Running instills in you a way to do each of your daily tasks like eating, sleeping, breathing, and thinking at the right time and in the right way. It basically reflects in every aspect of your lifestyle.
In a nutshell, running turns you into a disciplined, driven and determined person, and anyone would gain from it.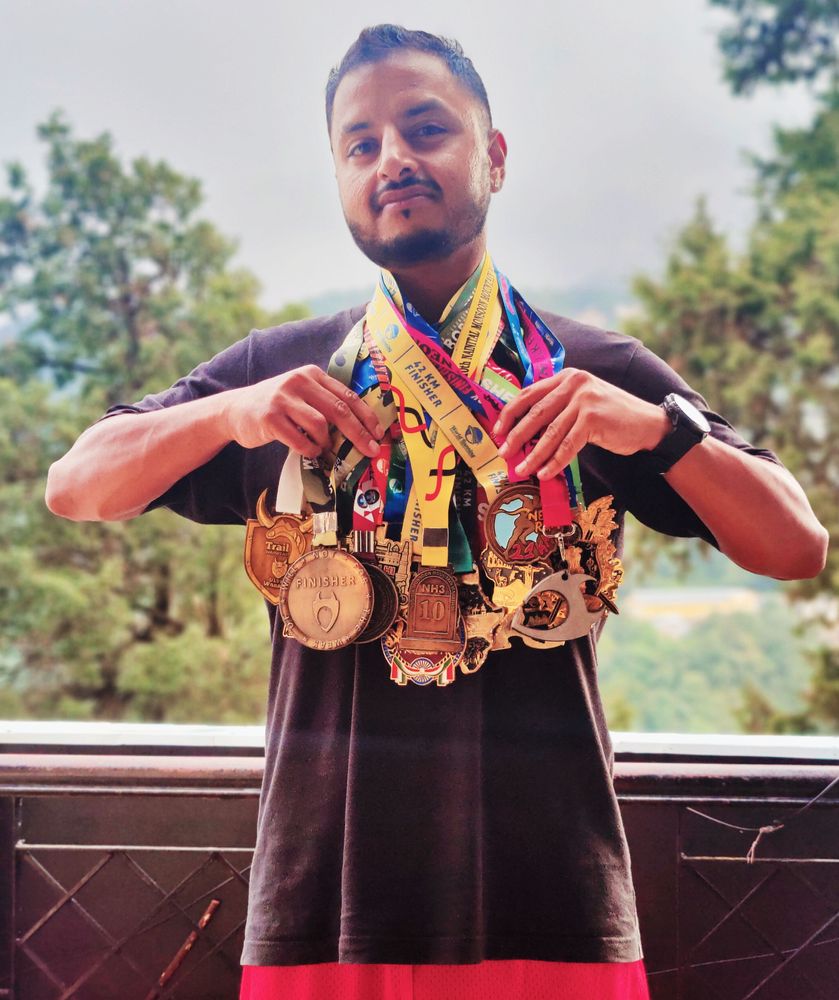 "When you set goals for yourself in terms of time, space, distance or in whichever way, you have to build a schedule and make sure to stick to it until you reach your target."
Personal Bests -
| | | | |
| --- | --- | --- | --- |
| Distance | Record | Pace | Date |
| 5K | 24:19 | 4:52 /km | Mar 5, 2022 |
| 10K | 50:58 | 5:06 /km | Mar 5, 2022 |
| Half Marathon | 2:04:06 | 5:53 /km | May 18, 2022 |
| Marathon | 4:58:30 | 7:04 /km | Mar 8, 2022 |
| Longest Run | 70.13km | | Jun 7, 2022 |