"The approach to expand limitations" - sudipto's journey over the hell race
Sudipto, a man from Hyderabad surpasses limits of his own. And, pushes himself toward the Border run finish line. With his consistent approach to growing over distances and increasing his own limits, he set goals that feel unachievable. He has run over 70 races, and the prestigious Border 100 twice.
What is a Border run?
An Ultra-marathon event Inspired by the Battle of Longewala in 1971 by the Indian forces against that of Pakistan. Border run consists of 3 category races, i.e. 50 km, 100 km, and 160 km. Border run held in Jaisalmer, Rajasthan. Sudipto was inspired by the idea of testing his limits and decided to run for the name 'Border' as the movie had inspired him to join the armed forces, which inspired him as an ex-navy official.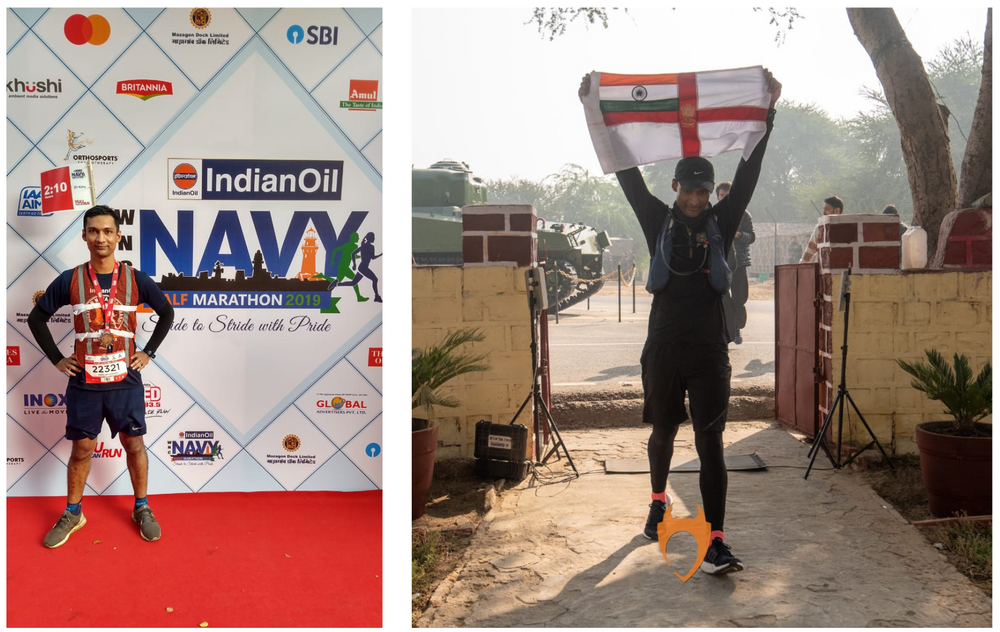 Sudipto and The Border 100
With the experience of more than 70 runs, Sudipto believed that with sheer will and hard work, and proper planning, the Border run would be accomplished. Sudipto ran and covered the distance of 100 miles i.e. 160 km in just 22 hours and 41 minutes!
Sudipto taught us that with the execution of proper plans and sheer belief in goals, anything could be achieved.
It was not so long in June that he decided to run the Border 100 in December. His strategy of improving the distance that he covered weekly came into being in October. He recalls running as a process and dedicates himself entirely to gaining a fruitful outcome.
As a Human being, all I wanted to know is what truly I can achieve. My consistent approach is to decide on a goal that looks unachievable and then achieve it.
Battling all the mid-race obstacles, Sudipto reaches the finish line covering the distance of 160 km with a smile on his face.
"After 159 km, I was able to see the war memorial, I sighed. And, in the memory of a friend, ended the race with a smile. I looked at the clock, it was 22:41:00."
Obstacles faced by Sudipto
Though the races Sudipto ran always pushed him forward toward dreams. There were several challenges he faced as a runner, and during the Border 100. From temperature change to the mid-race cramps, Sudipto tackled every one of them in his own ways. Though the cold breeze and the cramps slowed him down, moreover the absence of a companion in the long nights of Rajasthan leaves a sense of isolation.
I found a runner with the same pace as mine. At about, 50 km we decided to stick together. It was soon dark, we were running under a beautiful night sky talking and sharing our run experiences.
Soon after crossing 60 km, Sudipto felt a cramp on his right leg, which eventually slowed him down. Moreover, the constant effort to not stop or feel asleep led Sudipto to a hard time. The next obstacle was the unstable temperature.
"The race started at 12 Noon. I knew the temperature between 38 to 40 will drops to 17 or 18 from 7 in the evening and eventually will reflect in the single digits during the night. So I knew hydration was important."
Sudipto's advice to the young runners
Sudipto compassionately welcomes runners to set goals and strive to follow them with all their will. However, he advises them to follow several steps to ensure a safe journey around.
● Start slow, gradually develop overtime
● Understand your body and train accordingly
● Better late than never, take your time, and don't overdo it
● Always stay updated on the process, and reach out to mentors if you can.
Edited by: Faiz Alam