Tale of hard work and an essentiality of proper training! - Ashish Vishwakumar
An Ultra-runner from Bangalore, 'ASHISH VISHWAKUMAR' has run a tremendous amount of races and supported runners with their running aspirations. Ashish began running in the year 2013 and did his first 10k (TCS 10k) within 1:30 and retained his Personal best of 43 minutes in the Bengaluru 10k challenge in 2021.
Ashish recalls over-training has led to a prolapsed disc back injury which halts running for six months. Therefore, he utilizes his awareness of proper training and guidance for runners and extends the word to all the dream chasers around 'not to push too hard when it comes to running and training.'
He shares, "I ignored and kept pushing myself at the gym and while running which further aggravated the issue. I was prescribed to have surgery but I chose my physio, and fixed it to 80% in 2 months."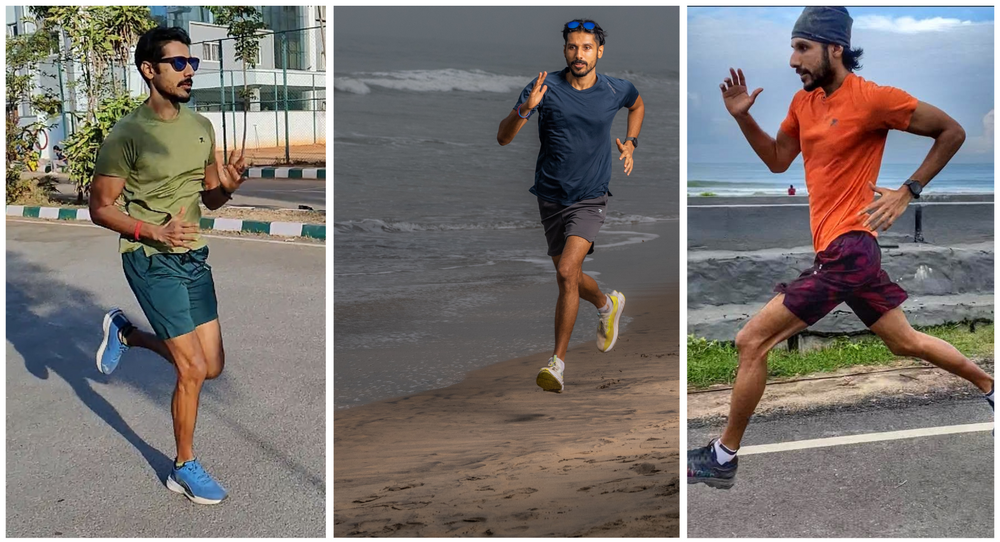 However, after the hurdle of injury that Ashish goes through, he shares how running is an essential part of his life, and has helped him remain fit, reach his finest potential, and made him never want to give up!
On days when I don't go running, I feel something is missing.
Out of all the races Ashish Vishwakumar has run, the Virtual New York Marathon, Bangalore remains his most significant achievement. He trained for the same race during the Covid Lockdown, all in isolation and with no companion. Scaling his way through the virtual marathon with minimal guidance and no team to train with, Ashish proved that nothing ever stops you if you are passionate enough!
Although I trained alone, all my friends came forward to be my cheering squad and recorded the race, that remains my greatest support

He furthermore retained his personal best in Half Marathon from his first in 2014 (completed within 2:20) to the Bengaluru Half Marathon (completed within 1:52). Moreover, he ran his first full Marathon (Mumbai Marathon, 2019) within 5:12. And marked his personal best to 4:12 within Mumbai itself.
Ashish recalls how two main challenges that a runner may face. He talks about the importance of properly structured plans and essential warmup sessions that can prevent injury in the long run. And, Secondly the importance of managing time and separating social life from running.
I run all my races while fasting, with only a sip of water every 2km. The longest I ran fasted was 32 km!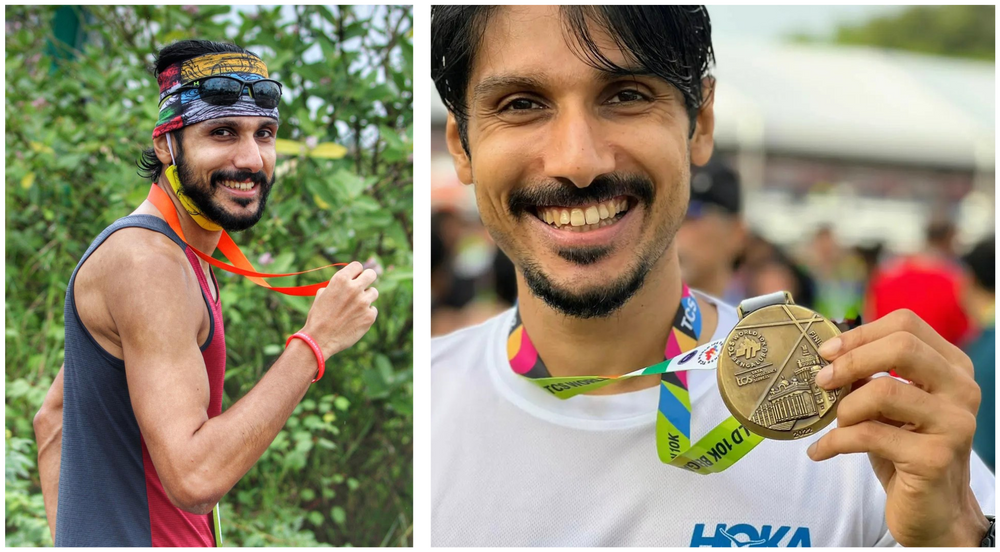 With an immense dedication to running, Ashish has completed 31 days of running 10k in 2021 and 2022. Furthermore, he has been following Intermittent Fasting of 16 hours every day for more than 1000 days to promote a healthier state of physique and mind. Furthermore, he shares how running races while fasting has constantly been helpful for him.
He requests new running aspirers to understand the importance of patience and follow these two values…
Discipline will enable young minds to understand the importance of their own body and not push too hard without proper training.
Consistency will enable not perfection but permanence.


Edited by Faiz Alam