Stepped in a learner, stepped out a leader! - Dheeraj Dadhwani
Born and brought up in Jodhpur, Dheeraj Dadhwani is a Chartered Accountant by profession, working with Kotak Mahindra Bank as a Financial Analyst for five years. Being a passionate runner, he gifted his childhood city a running-based community of his own, and up to 2000 active runners joined his hand!
Dheeraj himself initiated running in 2013 to tackle overweighing as most runners do. He recalls how his academics and desk work demanded a lot of sitting effort, which led to overweighing and, indirectly, running. He started to run and shortly did his first timed event (FEDERAL IDBI MARATHON ARRANGED AT BKC MUMBAI) of 10k.
Moreover, in 2018, after joining a community called BOMBAY RUNNING, Dheeraj developed a passion for running and formed a forefront runner in himself. Furthermore, in 2019, he ran a tremendous amount of races, such as the Ahmedabad Marathon, Vasay-Virar, and the Adani Marathon, which he considers his favorite among them all.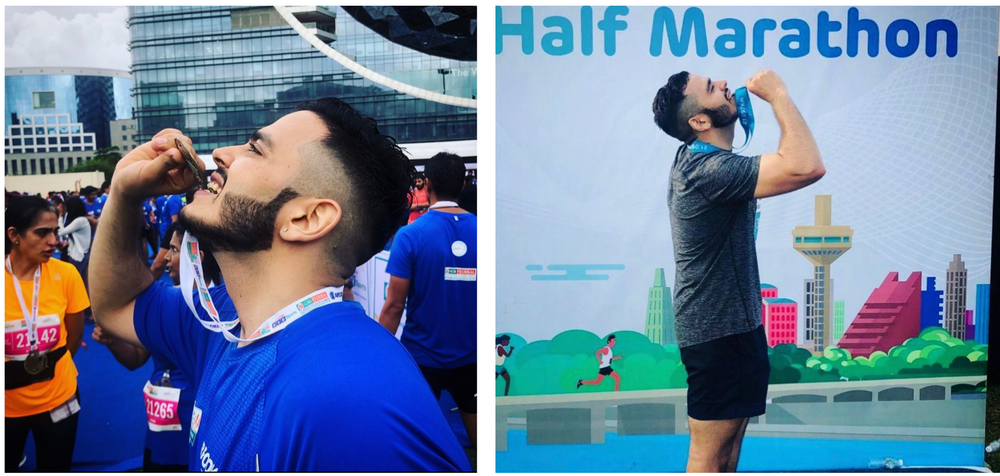 My only aim while running now is to follow its love and passion.
He recalls how running gave him a unique identity and allowed him the freedom to eat whatever he want. Dheeraj generally chooses races that make him feel free and have a perfect scenic view. He no longer believes in the idea of running behind numbers.
Jodhpur Runners
After returning to Jodhpur, the city he was grown up. Dheeraj noticed the unavailability of the running drive that was present in Bombay. With the idea to apprise a running-based culture in Jodhpur and introduce people to its merits, Dheeraj formed a community called Jodhpur Runners.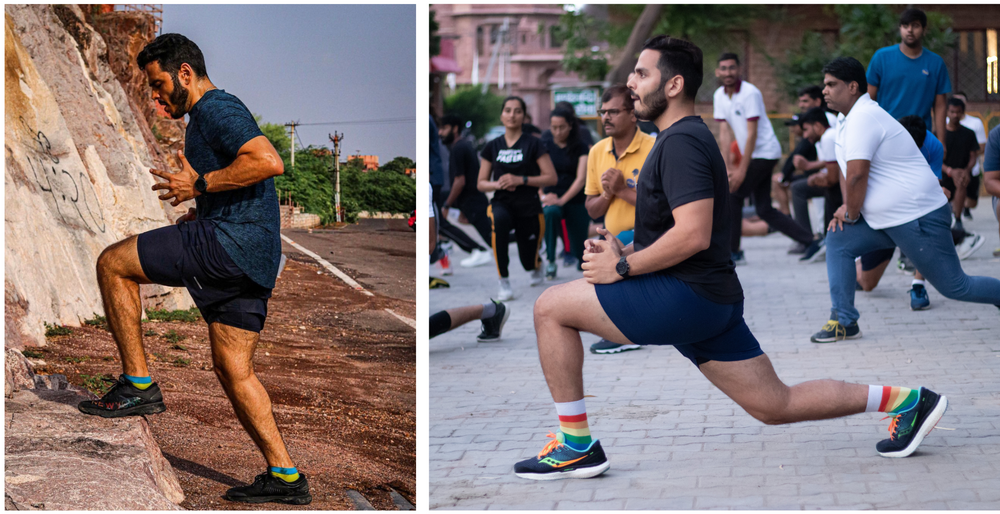 As the bio recalls, Running is for everyone. We are trying to bring people closer through running. Jodhpur runners, formed in 2020 during the covid pandemic, helped mentally and physically blocked people of Jodhpur to come out of their homes and to participate in running events.
Dheeraj Dadhwani recalls, "we had our first event on the 9th of July, 2020. Around nine people participated, which were sooner joined by 90 and right now more than active members of two thousand."
While I run, I build ideas from thoughts and use them for our community - Dheeraj.
Jodhpur runners conducted two mini-marathons during the covid pandemic for masks, vaccines, and covid awareness. Moreover, with an approach to better the lifestyle of people, they also include Hiking, Trekking, Zumba, Yoga, and more.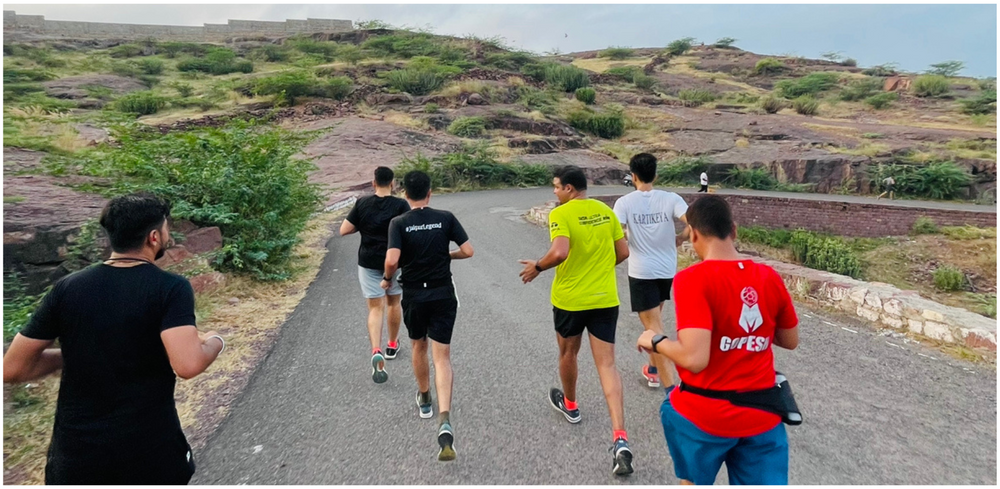 Dheeraj found running in a team proved to be more beneficial than running solely, as it opens up the field of growth, ensuring Discipline through teamwork and healthy competition that aids independent betterment of pace and endurance among runners.
The only challenge Dheeraj faced while managing this community was to introduce the running-based culture in jodhpur, where people seem least to care for their health. To tackle this issue, Dheeraj created a team with likes of his own to monitor each event to accommodate flawlessly.
As an experienced runner, Dheeraj welcomes amateur runners to join in the running activity that would remain solely responsible for both mental and physical well-being with minimal or no investment requirement. Dheeraj also urges amateur runners to find their motive for running and not to run behind numbers.
Edited By Faiz Alam