Small-town Girl Busting Running Myths
Shweta Mishra, an Indian Audit and Accounts Service officer, currently a Deputy Accountant General, was into sprinting as a kid, winning multiple medals. But over the years, she grew inconsistent by giving more attention to her academics. Fast-forwarding to when she got selected for the UPSC, at the foundation course training at Lal Bahadur Shastri National Academy of Administration, Mussoorie, she was offered 3 different morning activities as part of their curricula - yoga, PT and running. And without a doubt, she chose running despite being on the wrong side of a healthy weight. However, to her surprise, following a month-long morning every day to the mall and weekend treks, she managed to do a 6 kms cross country run on a hilly terrain in 45 mins. She successfully ran Punjab Half Marathon in February 2021 and attained 1st position.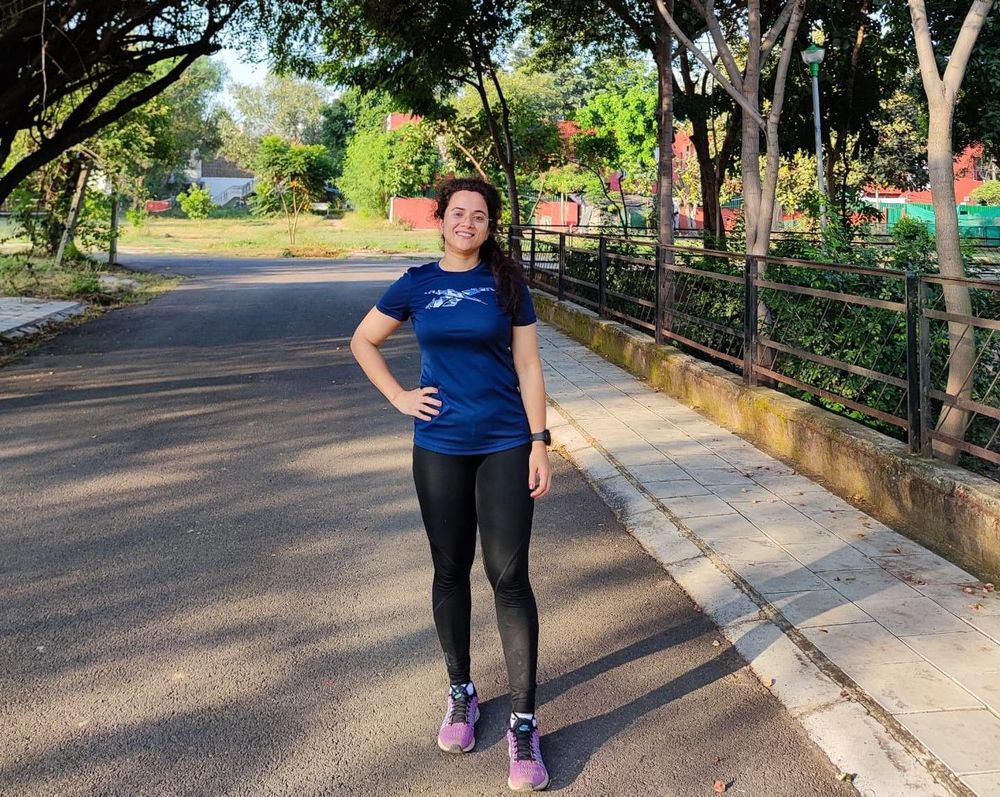 Running soon became her new normal and it brought her multiple benefits - some tangible and many nontangible. It made her-
Feel stronger

More powerful

Increased her lung capacity

Improved her Skin texture

Period cycle regular, painless, with no bloated feeling
It's been three years (starting from her stint in Mussoorie in September 2018) since she started and to date, there has never been a no-running spell of more than 7 days except for a couple of month post delivering her child.
"I got certain tremendous benefits from running."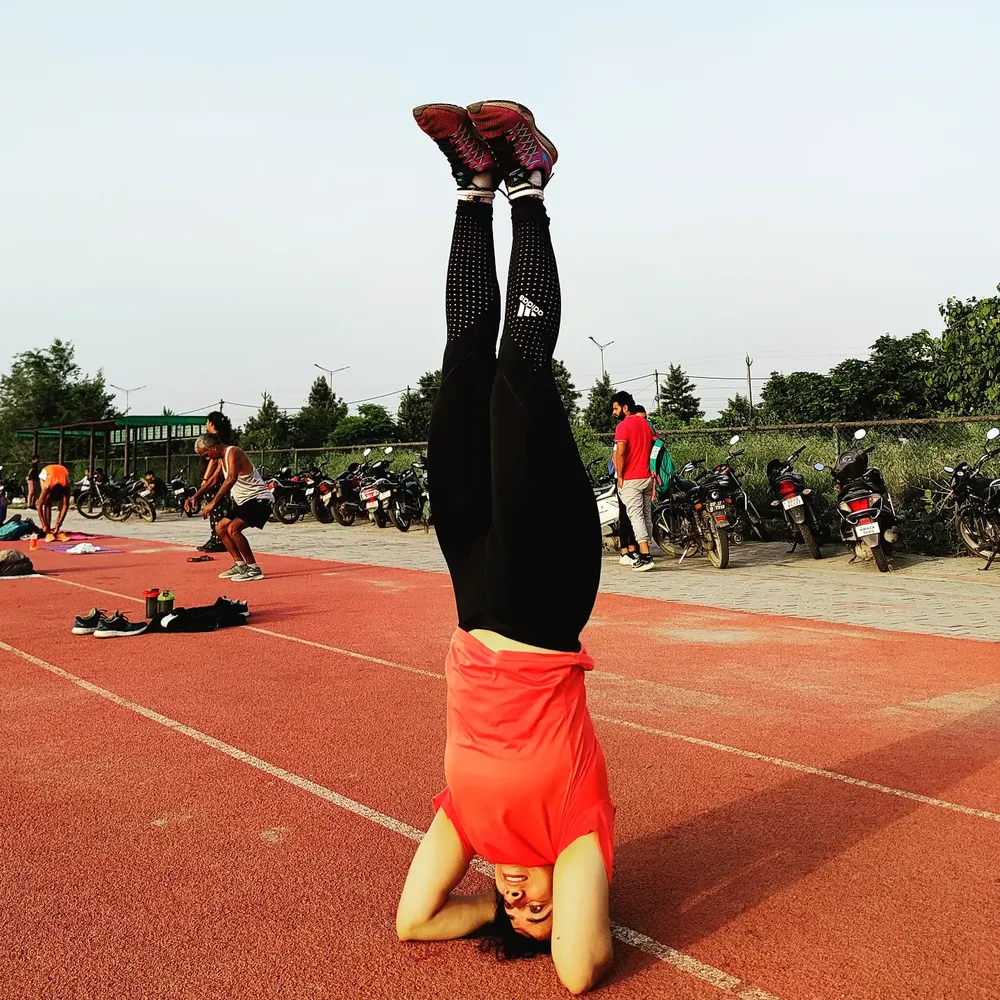 Since she was on the poor side of the weight, her legs had gotten stronger carrying the weight and now her overall body experienced physiological change and she felt renewed. Once consistency was established, she started giving more attention to the so-called protocols that running as a sport required. She read up extensively on the topic of running and tried to learn from the experiences of athletes and amateur runners on social media, blogs and youtube. Thereafter, she
Invested time regularly in strength training functional as well as using dumbells

Paid attention to cross training and yoga

Prioritized recovery, sleep and rest

And especially Nutrition and hydration
"The junk was out, the healthy was in."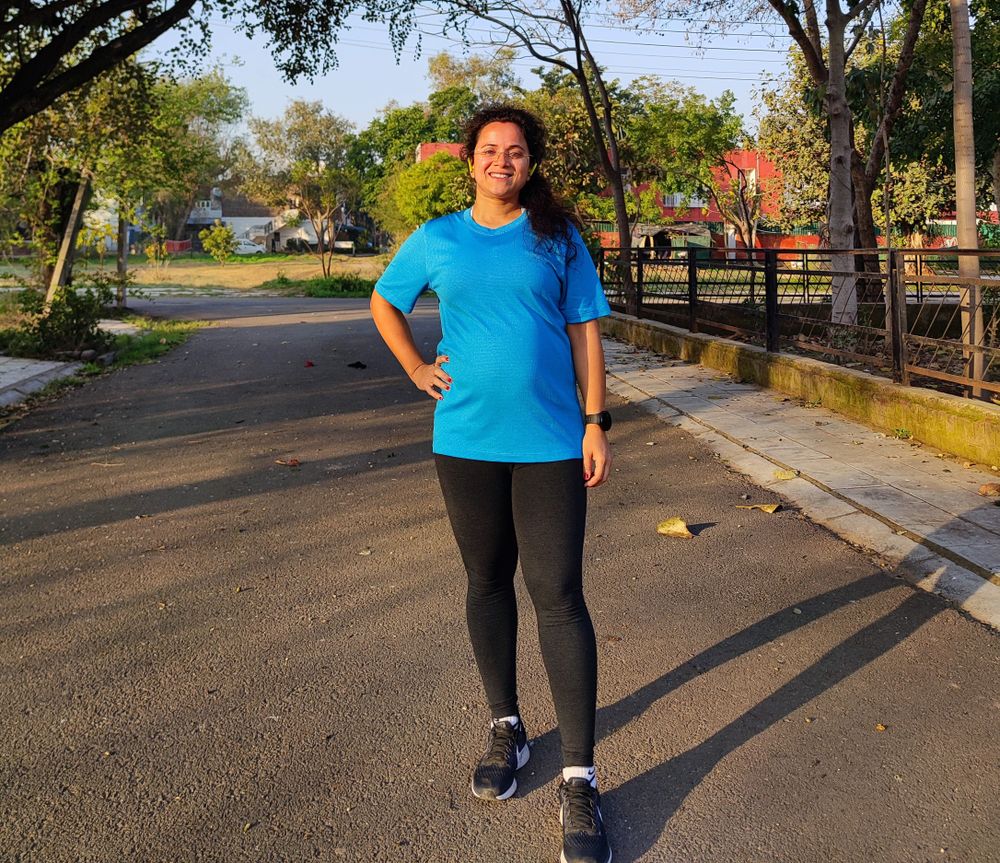 She is a woman who ran all her 9 months of pregnancy. Initially, on discovering her pregnancy, she took a break from running for a week on her relatives' concerns and requests. That turned out to be the toughest week. She would feel lethargic, had strong food aversion and her mood dipped so low that all she wanted to do was lie in bed throughout the day and night. Tired of this dispensation, one day she got up in the morning and went for a slow jog. To her surprise, she felt rejuvenated, had no nausea, felt energetic and managed to cook for herself as well as do other household chores. That was a realisation that her body craved for movement and therefore, she decided to continue with her physical movements but not without science backing her what she personally experienced. Shweta did in-depth research and found out that exercise and running are recommended to most pregnant women without any history of complications or unless advised by the doctor due to some specific situation. In fact, there are innumerable benefits to being active during pregnancy.
"When you start enjoying it, you start reading about it and gain a lot of knowledge and it feels empowering."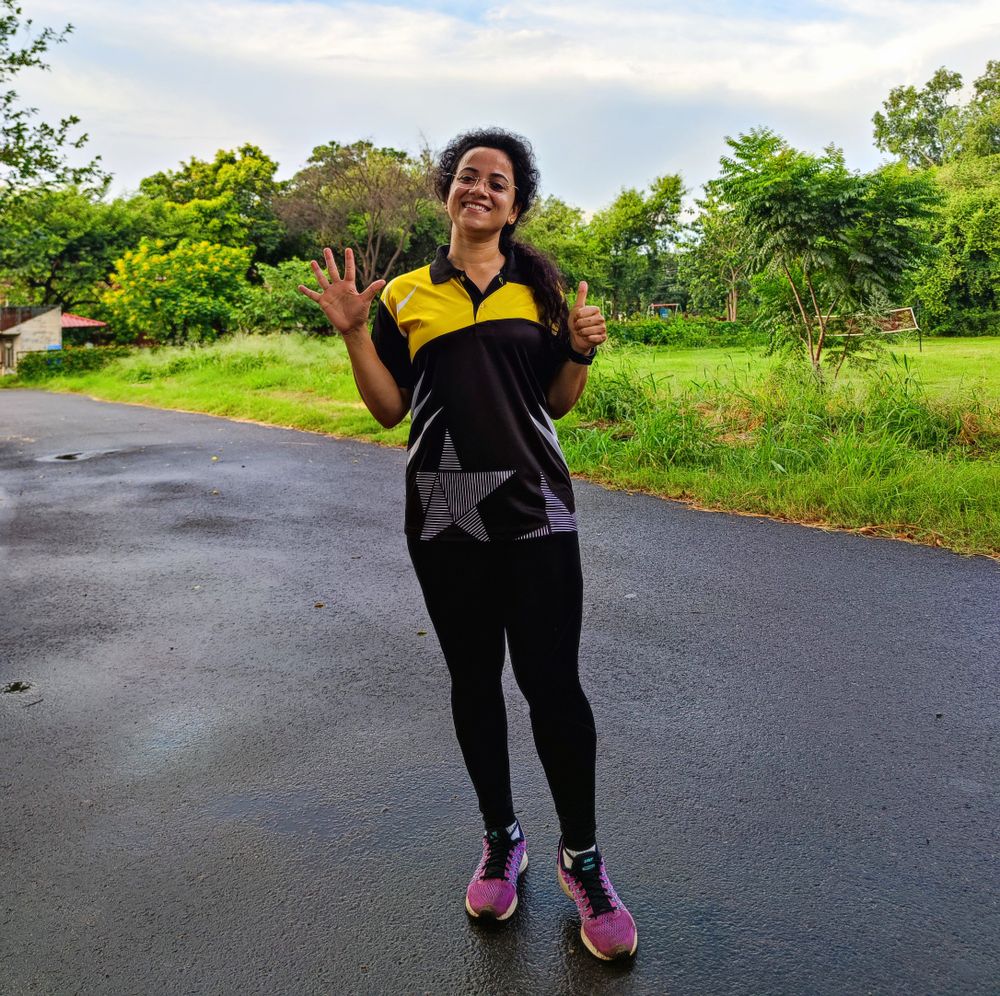 Once she had scientific facts backing her up, Shweta got out of the house and regularly ran through all three trimesters, of course, while taking all possible precautions like:
Avoiding traffic areas

Trying to run mostly in the neighbourhood and or having husband's company on most of my runs if not in the neighbourhood in specific known areas

Special attention to hydration and fuelling

Close attention to any pain, discomfort, vaginal discharge which are possible red flags in case of pregnant runners
"During ultrasounds, I used to pay attention to the minutest of details and thankfully, I had a no-risk healthy pregnancy so that allowed me to run and be active till the last day before I went into delivery."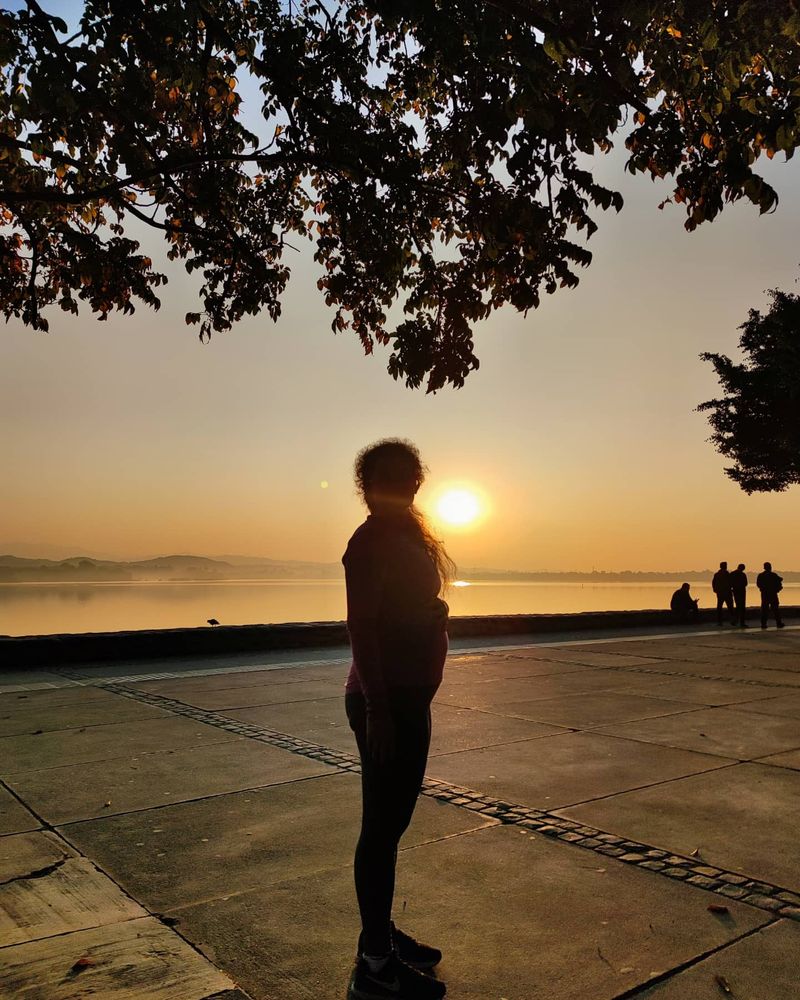 When the D day came, her active labour lasted for just four hours and she had a quick and healthy vaginal delivery and she credits a large part of this smooth pregnancy and postpartum journey to running and being active. Shweta started with light walking after 9 weeks postpartum and started regular running again 12 weeks post delivering her baby. She is six months postpartum today and feeling strong again.
For anyone who is new to running, she suggests the following :
Good fuelling goes a long way in your performance.

Basic bodyweight exercises help a lot in strengthening - squats/ pushups/pull-ups.

Everyone has their own unique journey and their own unique context and thus it is unhealthy and unfruitful to get into comparison mode with anyone else

Get inspired but do not compare your recovery, speed, and distance with others. If at all, the comparison should be with your own self rather than others

Keep injuries at bay at all costs; follow the protocol that running as a high-intensity sport demands- strength training, weightlifting, hydration, nutrition, etc.

Last but not the least, be patient and consistent.
"I've registered for many events/challenges but ran only 1 as it never matched with my timings in terms of leave or permission to go out of station."
Edited by - Mokshi Savla