Slow and Steady Wins the Race
Amartya Sinha, an IT professional, graduated in Shillong, had started his own company in 1998 catering to the Central Government for server management. He was an approved vendor for PNB, UBI, and Vijaya Bank for CBS migration of UP, Bihar, Jharkhand, and Uttarakhand. He had to travel to and fro and could only work at night on the servers. Due to the nature of his work, there was an imbalance in his normal lifestyle resulting in obesity, hitting a century. During his regular check-ups, he was diagnosed with high BP but refused to take any medication, and looked for an alternative.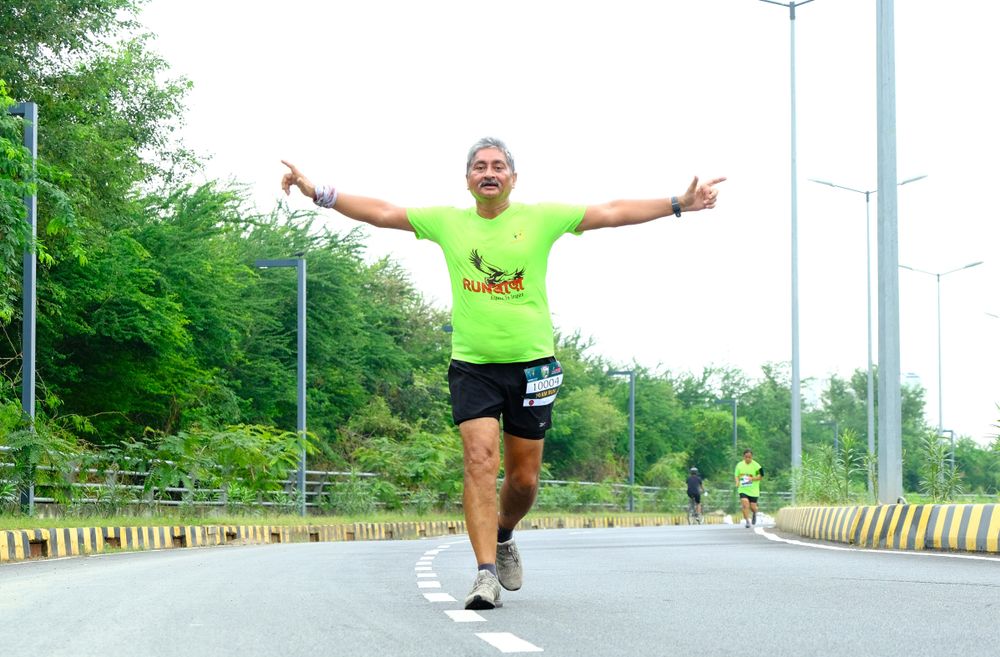 He had friends who used to run 10K distance. Seeing it as an opportunity he was looking for, he enquired about how running works and in July 2018, he ran 300m for the first time. He practiced running near his building till he could run 500m to join his friends' group. On joining them, he slowly understood the technicalities of running by referring to online sources and having conversations with experienced runners. Taking into account his age and weight, he understood that he can't build but can maintain a body.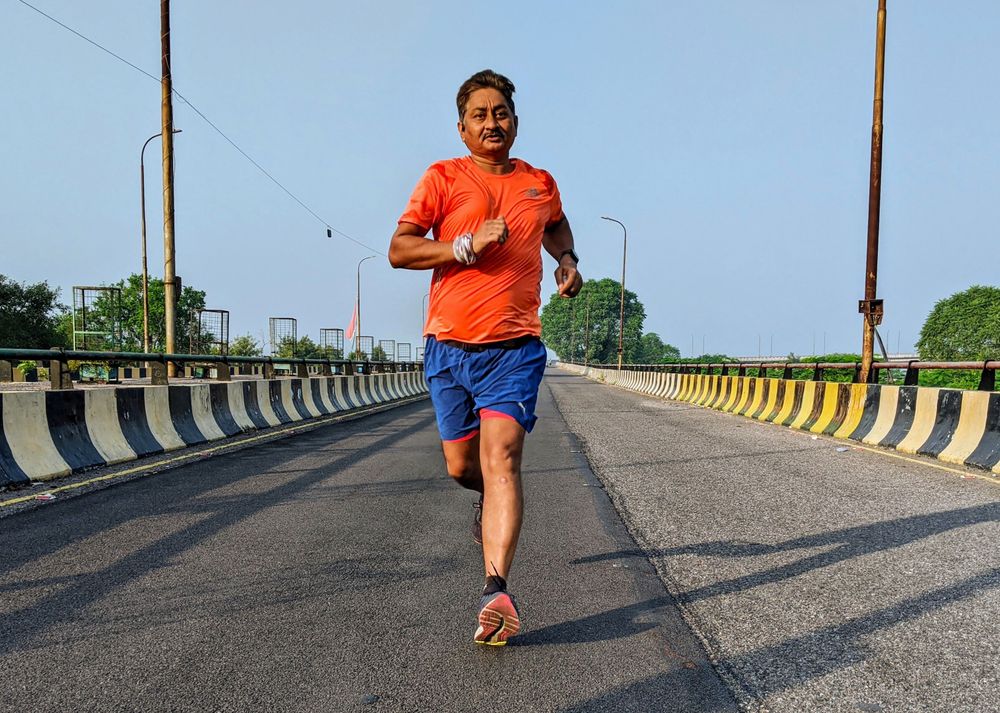 "I avoid running too fast as my weight would put a lot of stress on my knees and might end up with a complete bed rest losing all my endurance I've built till now."
Running is a cardio exercise but given Amartya's heart condition, he wasn't in the condition to pursue it. He bought two watches, one for him and one for his wife (Nutan Sinha), that could monitor their heart rate (HR). His wife also started running just to support him. He claims his wife to be his biggest and strongest motivator. Amartya, now based in Lucknow, with his company reaching silver jubilee, has lost 30 kgs.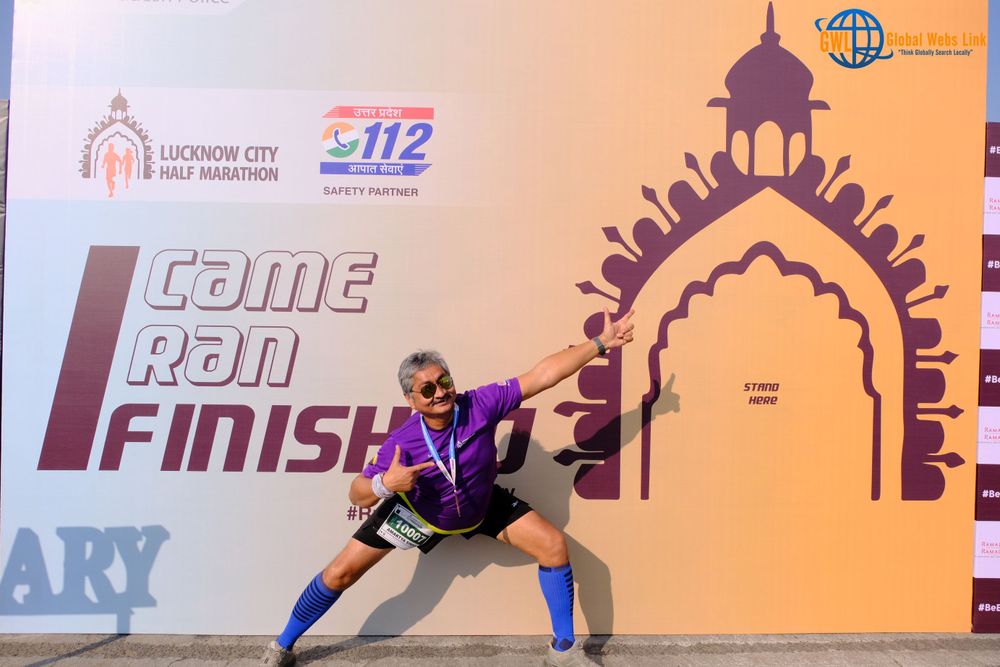 SBI Green Marathon was his first-time run where he got to know about the Shivalik Ultra Run. He had registered for the 10K run but on the event day, he changed it to 30K, which he managed to do without sustaining any injury unlike many others running this event. Since he had graduated from a hilly region Shillong, he had the experience that was needed and could easily acclimatize according to the elevation and weather. He attempted the Procam Slam being highly inspired and influenced by a similar weight runner who won, giving the thing Amartya needed the most - hope.
"If he can do it, so can I!"
He ran and won a medal himself with a certificate and a beautiful kit that he had waited for a year to receive which was delayed due to lockdown.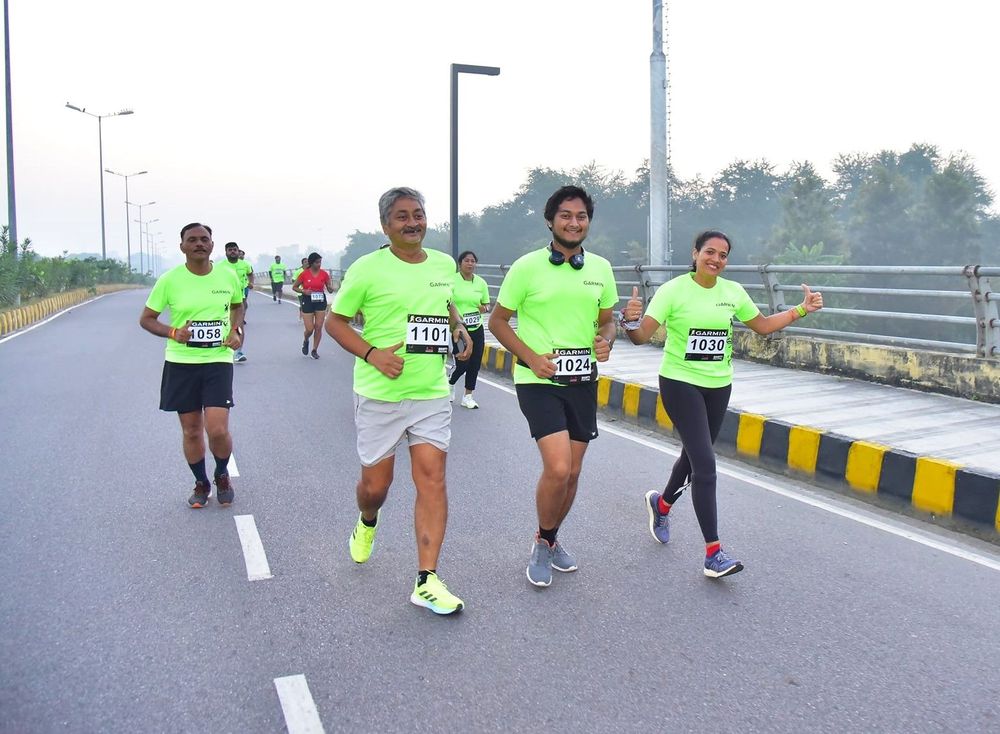 "I ask only one question for all the events I've done to date, what's the cut-off time to not get disqualified."
He decided to better his timing for the Tata Mumbai Marathon 42K (cut-off time: 6h 30min). Due to a fall in his father's health condition, he couldn't practice for the event. Just a week before the event, his wife made him run 30K with a specific time limit, and on the event day, Amartya lived up to his one-week practice. For the remaining 12K, he walked and crossed the finish line way before the cut-off time. Subsequently, he got his mind fixated on Ultras. He ran the Lucknow ultra 50K.
Being a foodie, he never left any chance of having food, especially the ones he has paid for. He always stopped to have refreshments during his run. However, in this ultra, the coaches and other experienced runners suggested he continue with his run and there would be a possibility of a podium finish in the age category. He continued with his refreshments and also managed to become the 2nd runner-up. He claims to simply listen to what his body needs, and meet them and not others' expectations and judgments.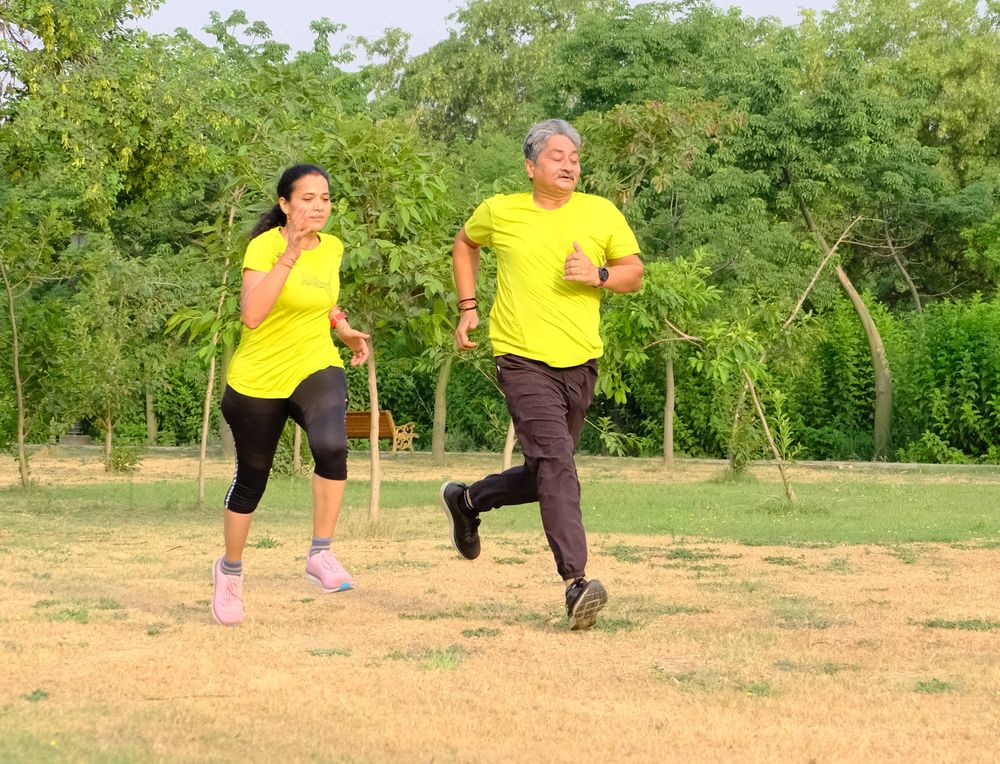 Mindset, learnings, tips, and precautions that helped Amartya reach where he is:
Take care of the body in which you live.

Come out of the night party and join the morning party. This has completely changed my life.

Keep your social and fitness life separate and don't cheat on either of them.

Surround yourself with like-minded people to grow and evolve.

Start with walks, jogging, and cycling, and slowly graduate to running.

Make hydration your top priority to avoid blackouts and muscle injury.
Best Cushioned Running Shoes and practice on mud work wonders for people above 40 stressing over their knee problems.
People above 40's focal point should be endurance not speed. Focus on how long distance you are on your foot to finish a run.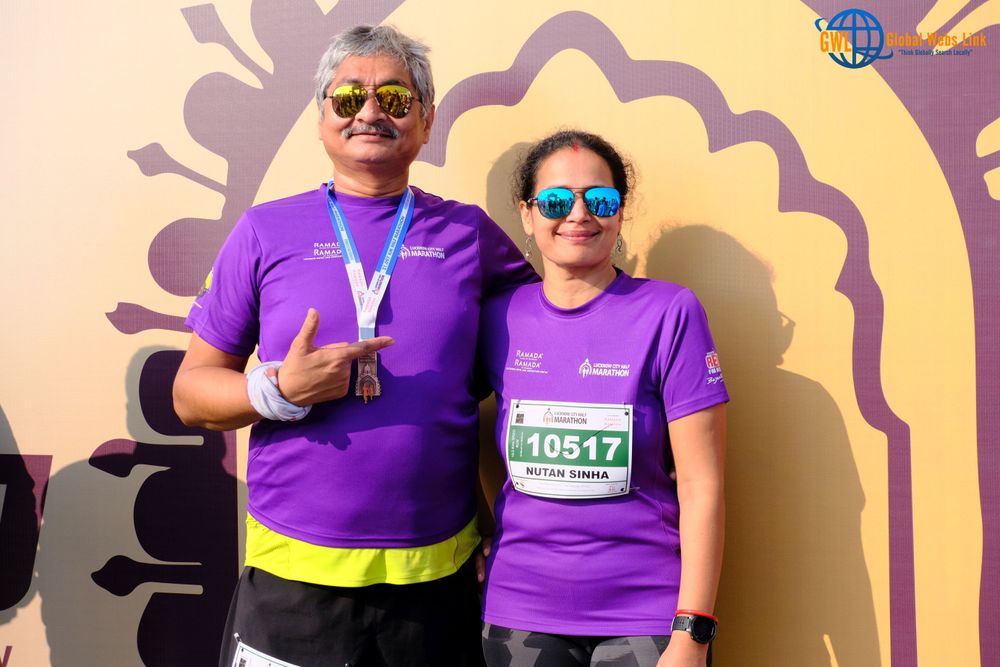 Achievements and Participation:
| | | |
| --- | --- | --- |
| Date | Event | Distance |
| February 7, 2021 | Lucknow City Half Marathon 6th Edition | 21K |
| January 31, 2021 | Circuit Lucknow Run - 2nd Runner Up | 50K |
| February 2, 2020 | Lucknow City Half Marathon 5th Edition - Motivator | 21K |
| January 19, 2020 | Tata Mumbai Marathon | 42K |
| December 14, 2019 | Tata Steel Kolkata | 25K |
| October 20, 2019 | Airtel Delhi Half Marathon | 21K |
| July 13, 2019 | Footloose Run, Delhi | No Gadget Run |
| May 19, 2019 | TCS World 10K Bengaluru | 10K |
| February 24, 2019 | IDBI Federal Life Insurance New Delhi Marathon | 42K |
| February 3, 2019 | Lucknow City Half Marathon 4th Edition | 21K |
Edited by - Mokshi Savla