Setting the Bar Higher and Tougher Each Time.
Luv Burman, from Kolkata, started walking and eventually jogging in order to reduce weight and be fit. In 2017, Chayan Mehra, one of his friends from St Paul's (darj), did the Tata Steel Kolkata, 25K. Inspired by that, he too targeted to run the same event and kick-started training by joining Kolkata Road Runners.
"On every run, I kept learning. Every day was a new day and like that it's been 6 years now!"
Over time, his performance shot up with his increasing age and his weight dropped from 65 kgs to 52 kgs. He has clocked 5,000+ km in the past two years and doesn't remember skipping a single day. He states consistency to be the key ingredient one needs to develop in order to build endurance to keep upgrading on this journey.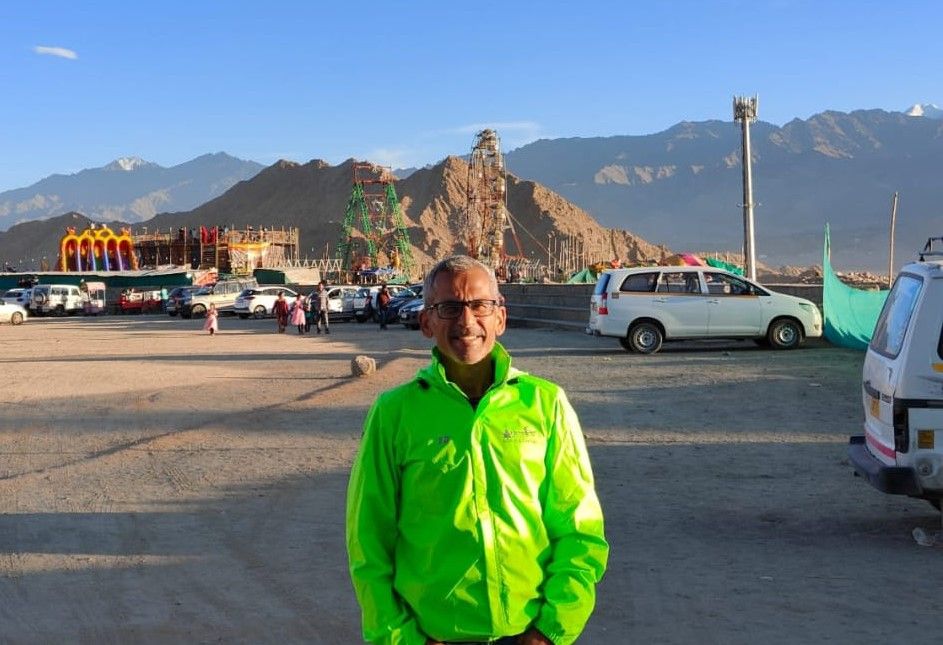 He claims Tata Mumbai Marathon to be one of his favorite events which he ran for three consequent years with better timing every year. People encouraging and cheering specifically towards the end part is what makes it the mecca of running events. In 2019, he finished the Federal IDBI Life Insurance Kolkata Marathon in 3h 16min, qualifying for the Boston Marathon. Unfortunately due to COVID, his visa got stuck, and he couldn't make it to the event.
Luv has done the Kolkata Trail Run 21km twice, and he found colorful medal very unique and motivating. Sharing his experience about Kolkata Trail Run, he appreciates the organisation of the whole event from the beginning till the very end - registration, bib collection, getting timely updates, hydration points, refreshments to getting medal and timing certificate. It was smoothly handled. Kolkata Trail Run is organized by Sportiz India and sponsored by Jai Balaji Group.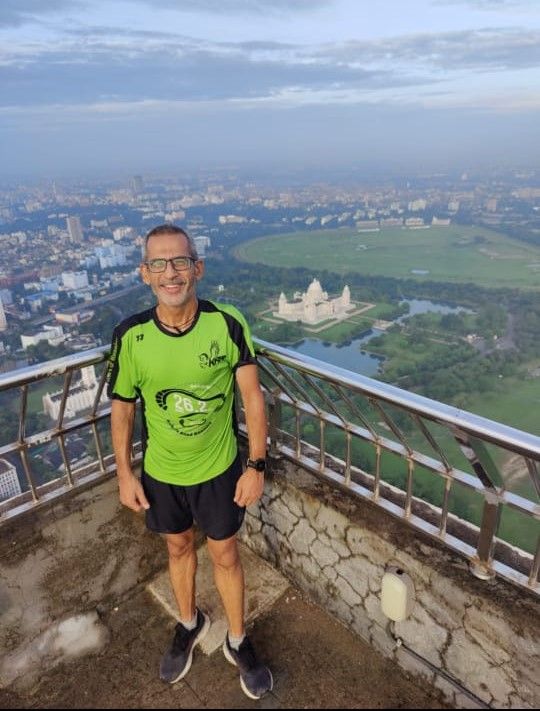 "It generally depends on the day, and that day was my day; it clicked and I gave a good performance."
Luv completed the Buddha trail 2019 with a swollen knee, and motivation from Subhash sir. He has done the Kolkata-Gangtok, 685 km non-stop run along with 11 runners. In 2021, he did its extension in 2022, the Gangtok-Gurudongmar lake (one of the highest lakes in the world), 180 km along with 9 runners in 5 days. He found the run very challenging for its elevation - the level of O₂ drops drastically making it difficult to run. This run has been recorded in the Limca Book of Records as one of the toughest runs to be scaled by anyone. In September 2022, Luv was first in the veteran category and overall 10th out of 60 runners for the Silk Route Ultra, 122km with a timing of 20.32 hrs. He states this run to be his most challenging as there is a 40% drop in O₂ levels with very high elevation to acclimatize to. He did the 28 days - 21km training to build up his endurance for the big day.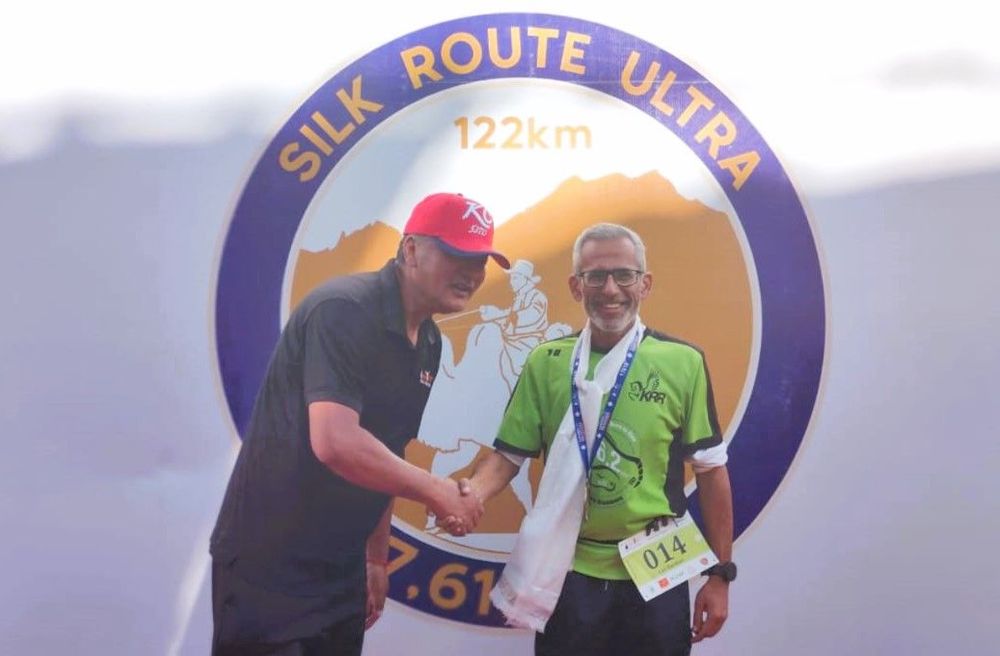 "This run really tested my limits but I had prepared really hard as well."
Luv's next target is Ultra 100 miles Jaisalmer. My first Ultra was in 2017 Banglore Ultra 50 Km and had a podium finish. Running has provided him with many perks - Recognition, Respect and Health Benefits. He is big on training, specifically strength training to be a better runner. Thanks to his Kolkata road runner coach Ultra Ironman Francis Sir
"Strength training takes you a long way."
He is an ambassador of Brooks for the past one-and-a-half years and loves to hit the streets in light-weight and soft-cushion shoes.