Running Past the Challenges of Obesity and Knee Injury
Nandani Kohli, from Jammu & Kashmir, works as an Auditor and has been living in Bangalore since the past 10 years where she completed her higher education. Nandani has been into sports since her school days and has represented her state in Table Tennis. Since then, she has been passionate about fitness.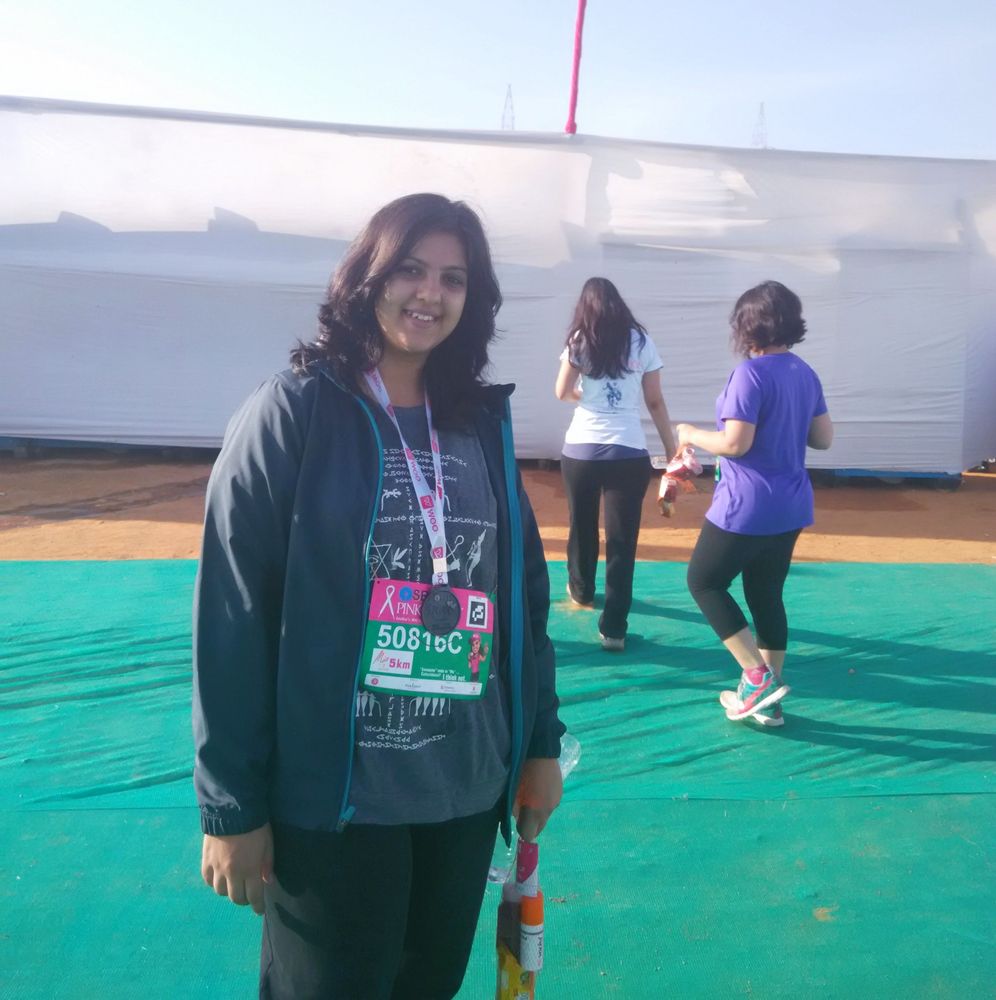 In 2014, she wanted to get into the field of running as she used to watch her brother run. Her brother motivated her as well, but Nandani struggled to run even 100 metres despite putting in all the effort. Being overweight, she became determined to change things and started her fitness journey in 2018. She began with Yoga and other activities and had a coach to guide her. Later in mid-2020, she thought of stepping into running for which her coach also encouraged her, and she gradually began to run; she started by running twice a week and soon became addicted to the activity. Now when she runs, she keeps her goals in mind such as improving her pace, covering certain distances in the best timing etc.
"Earlier I used to think that I just needed to cover, let's say, 5K but now there are certain goals that I keep in my mind while running like my pace and timing. "
In 2021 August, Nandani participated in her first official event which was the 3hr endurance run. She consulted her coach before registering for the event and she prepared herself for the event for two months but self doubt hit her just a day before the run day. She wondered whether she would be able to run and asked her brother about the same and he even expressed concern over whether she would be able to run; but it was his way of motivating her - reverse psychology. Nandani became very determined to finish the run. Her running experience was great and she successfully covered the 21K trail run in 3 hours. In March 2021, Nandani also joined Adidas Running Group.
"I felt like, 'I have to finish the run even if I end up dying in the hospital after this'. "
Her motivation to keep running stems from her coach and the athletic people around her; she admires their confidence and hard work. Her coach has been a constant support to break through the plateau and pushing her beyond her limits.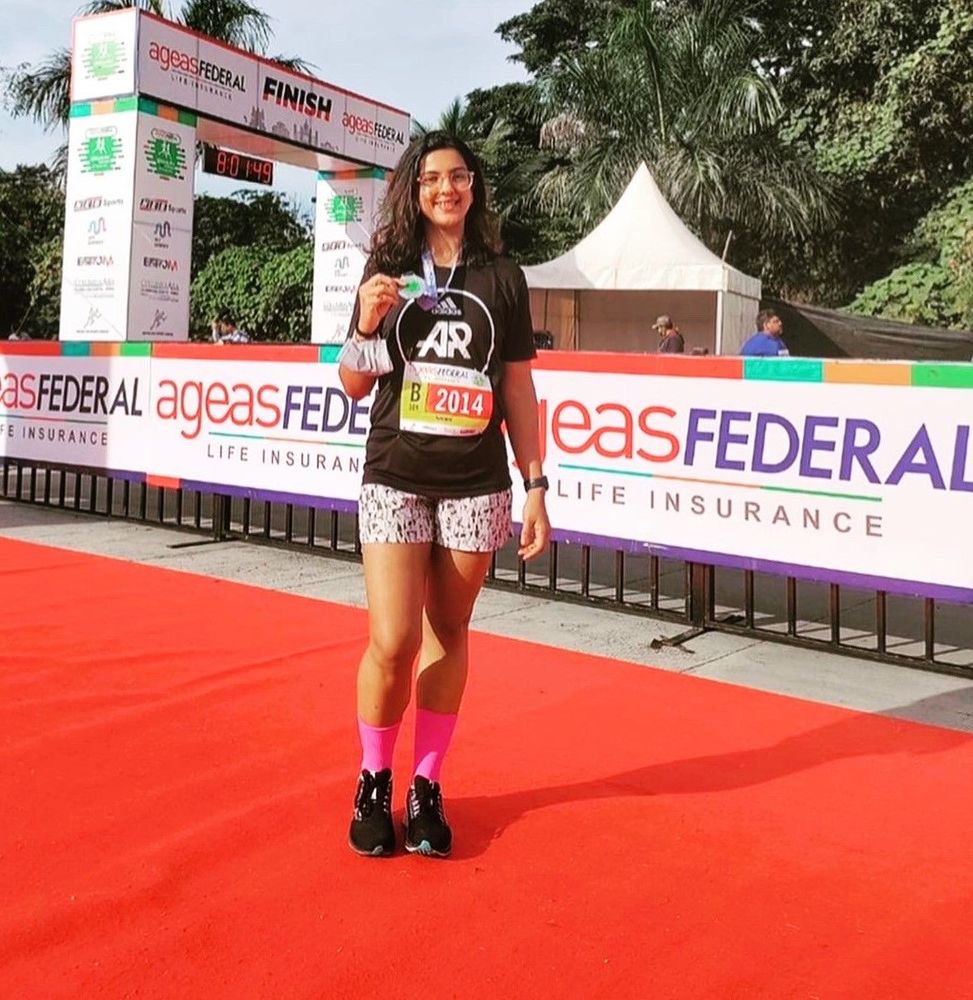 "Running allows me to grow as a person, and the way I feel after completing a run is what motivates me to keep going."
Nandani has a knee ailment that sometimes hinders her running practice. As she used to be obese, the body weight would affect the knees but that didn't stop Nandani from running. She believes in finding alternatives such as focusing on strengthening, mobility, deep tissue massage etc. Apart from this, she is working on her speed because this is something that she finds challenging. Consistency helps her tackle all the problems that she faces.
"Every athlete faces injuries but one needs to work on them so that those injuries don't interrupt one's routine."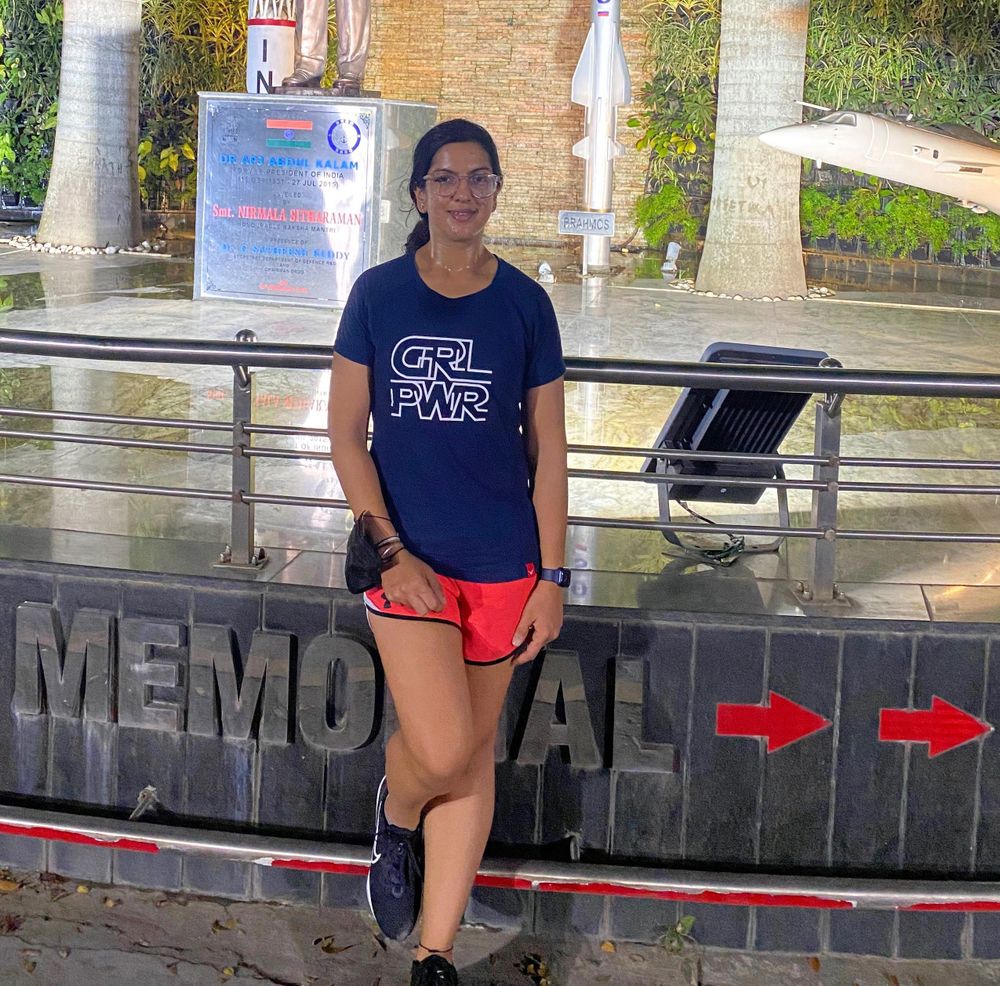 She laid down three essential things for a runner to consider while training:
Discipline and consistency play a very significant role. You should be disciplined in your workout routine.

As a runner, in the first few days people tend to overdo things that lead to injury and it visibly affects their performance. Hence, recovery time should be enough.

Most people miss out on the mobility and stretching part which is extremely important. Adequate amount of time should be given to them.
On the race day, it is important for the person to stay mentally calm. As one is already done with the training, now it's time for him/her to stay calm in order to give a good performance. One just needs to make sure that he/she is well prepared and recovered.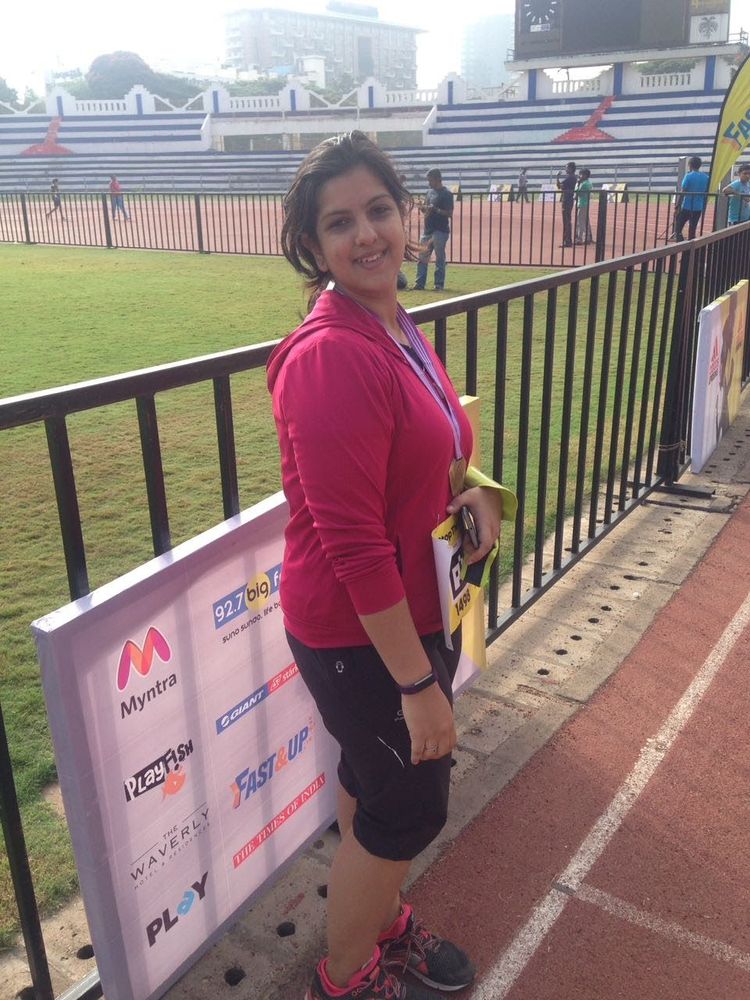 She thinks that running was a very underrated sport in India but it has started to interest people, and gradually people are taking up this sport. Especially during the lockdown, when the gyms were shut, people only had the option of road running. Now more and more running groups are emerging in the country that help and guide the beginners, people of the group learn from each other's experiences.
She would like to express her sincere gratitude towards her family for their constant support , her coach for guiding , inspiring and motivating her each day to do what she really wanted to do for a long time, AR Community for constantly supporting and creating good memories and all her friends who are there with her in all times.

Edited by - Rishika Bajaj