Running Her Way Into the Second Innings
Madhu Bala, born and brought up in Patiala, Punjab, is currently based out of Pune. She pursued her MBA in Finance and secured a stable corporate position until 2018 when she decided to take a break for personal reasons. Growing up in an army family, she was a disciplined, studious kid who had no hobbies and wanted to explore one. She was introduced to running in 2017 by her husband when he asked her to join him in one of his runs. Madhu Bala has been a thin, underweight person majority of her life and never felt the need to do any type of physical exertions.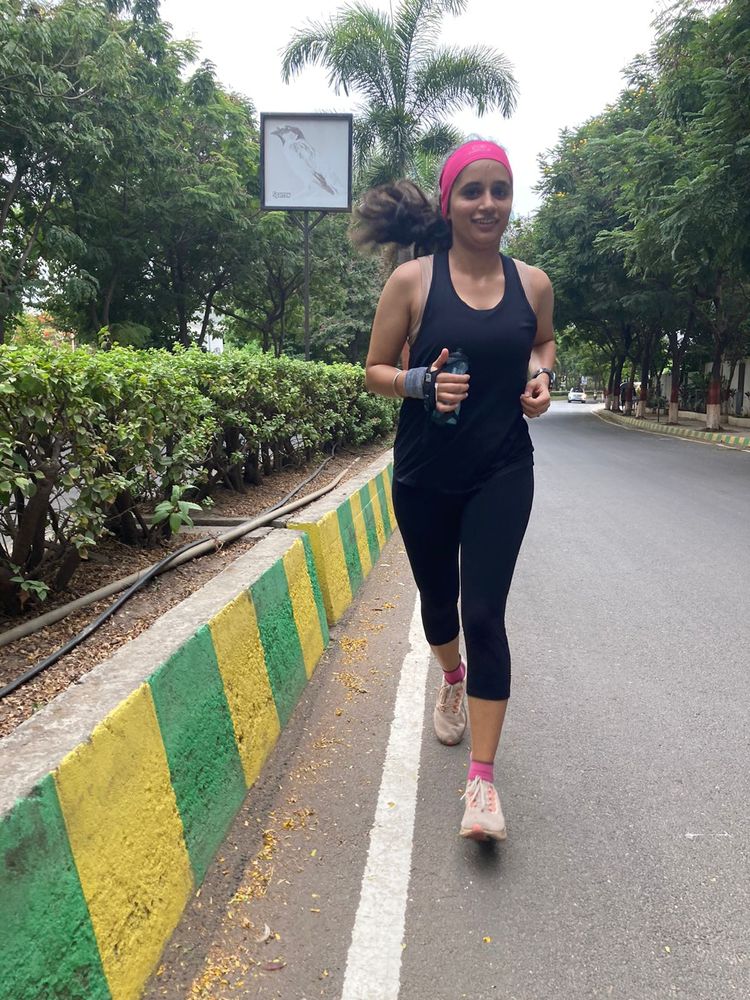 Her first run was a 200m that ended pretty early as she too ran out of breath realising there is more to it. After a while, in 2018 she ran 6K fun runs and slowly graduated to 10K by 2019. In 2020, as COVID struck, she became more consistent and committed by never missing her 3-day run and physical stretching exercise at home weekly.
"I wanna go slowly because I know I wanna run till I am 60 years, so I'm in no hurry."
On 26 June 2022, Madhu ran her half marathon and finished her run in 2hr 36mins. She has done the 10K at Bajaj Allianz Pune Half Marathon, Pinkathon, and Tata Mumbai Marathon in 2020 and aims to do all Procam races (Mumbai, Delhi, Hyderabad and Bangalore) 21K by the age of 35.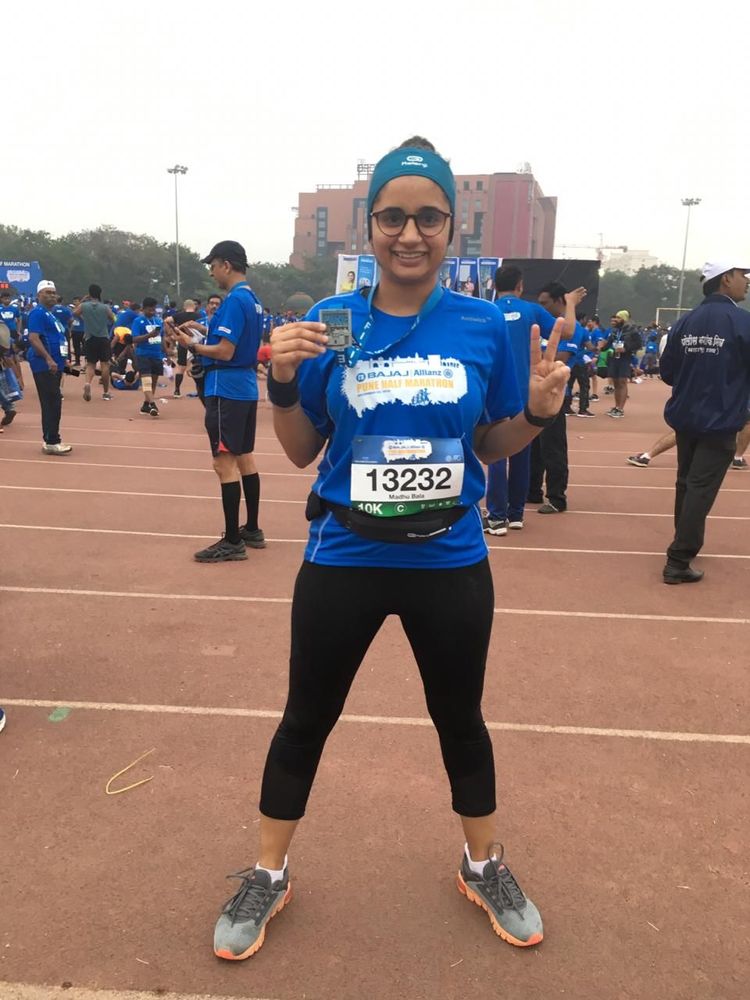 "At the age of 30, I'm planning my second innings now."
It's been four years now since Madhu Bala started running and feels like running has kept her motivated. She has re-entered the corporate world but to date, has never sacrificed her running for it.
"Running makes you a very good planner; a traveller rather than a tourist."
A blueprint to being a runner:
Be consistent and finish what you started.

Focus on your journey and be easy on yourself.

Listen to your body and stick to your values and boundaries.

Listen to everyone but do what feels right to you.

Before becoming a teacher, be a good student.
Edited by - Mokshi Savla