"The Miracle is not that I finished; The miracle is that I had the courage to start - John Bingham"
Anirudh Verma, born and brought up in a small village in Haryana, is a technologist living in Gurgaon with his family. One day, he enrolled for a short distance to explore running. He truly believes in 'try to push your own limits' on which the whole running community is built. At that moment, he had no knowledge, clue, or guidance about the technicalities of running as a sport. Nevertheless, he challenged himself to run his first half marathon, Airtel Delhi Half Marathon, 7 years back, without any practice to test his limits.
Thanks to Natasha, Reyansh & my family for everything; I am here because of you only.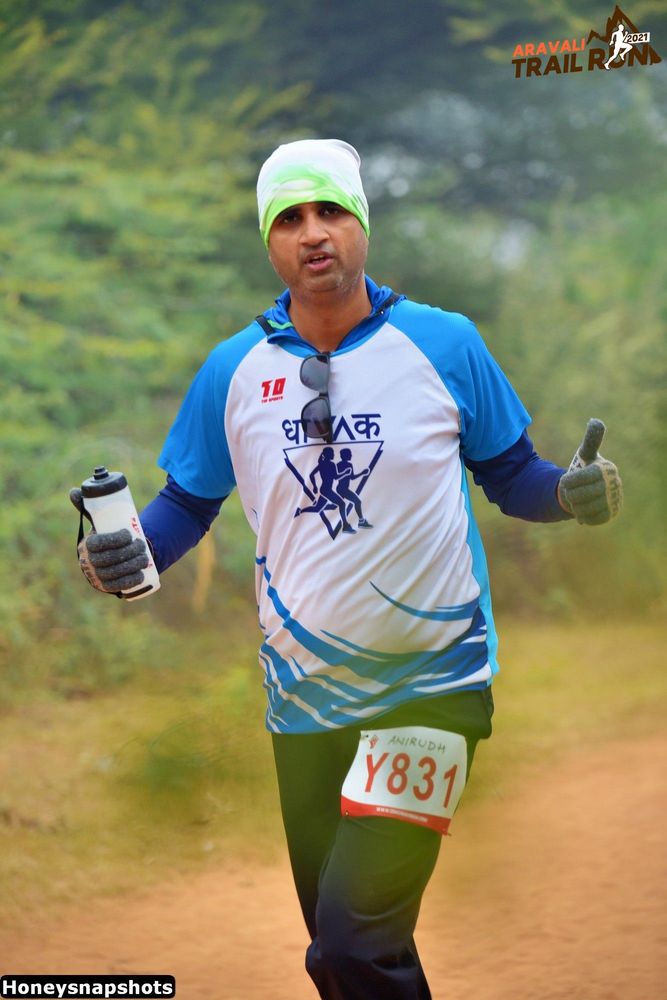 He searched and purchased proper shoes for running and for himself as a memo to now keep moving forward in running. He then prepared for multiple different events in his vicinity and ran many half marathons. He didn't think of doing a full marathon but was looking for different and difficult challenges. This is when he attempted the trail run - Ladakh Half Marathon and Aravali 25K Winter Run where he ran approx 22K with a leg injury, completing it in around 4 hrs because he didn't want to quit.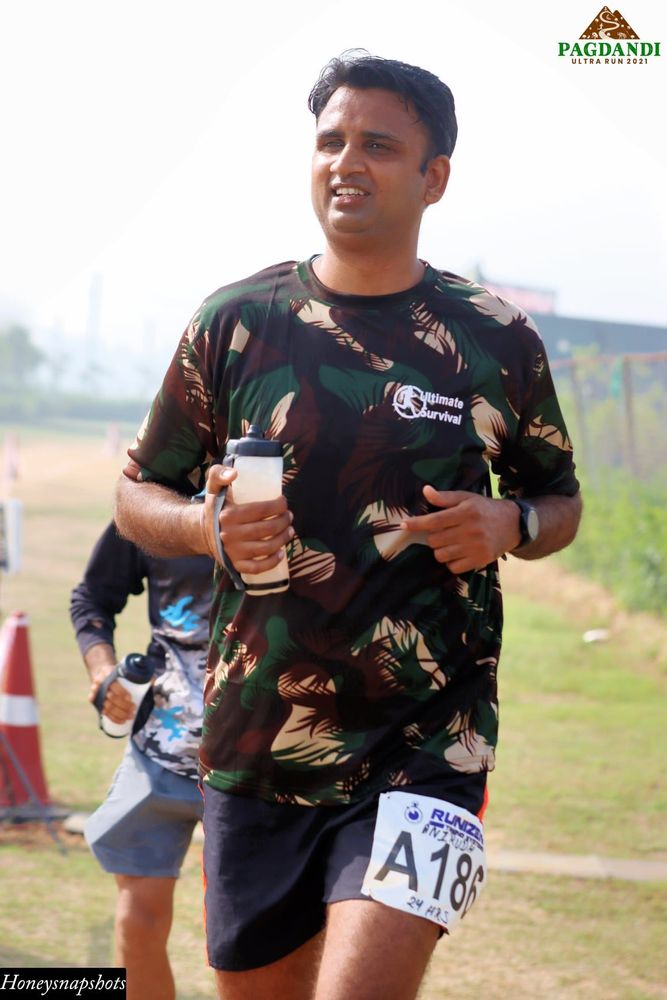 Almost after 4 years of running, he built his pace to a level where he felt eligible to attempt full marathons. He learned a lot from the Gurgaon Runners Group. Wings Marathon is his first full marathon and Tata Mumbai Marathon was his second full marathon.
"The most challenging event for me was Solang Sky Ultra as it was a night of survival."
In no time, he graduated to ultras, Pagdandi Ultra being his first one in 2019. He even attempted the Solang Sky Ultra, October 2021. stating that it was a night of survival where he started his run at 7.30 am and finished it by 11.30 pm. He ran through the jungles, rivers, and streams in severe cold weather and ended with a DNF with Narender (ultra buddy) and Niranjan (another ultra runner from Manipur). He felt a sense of accomplishment for surviving those harsh climatic conditions and living some of the most mesmerising scenic beauties and counts this run as one of his greatest experiences. Anirudh then set out to run a 24-hr run, skipping 12 hrs, covering a distance of 126.8K.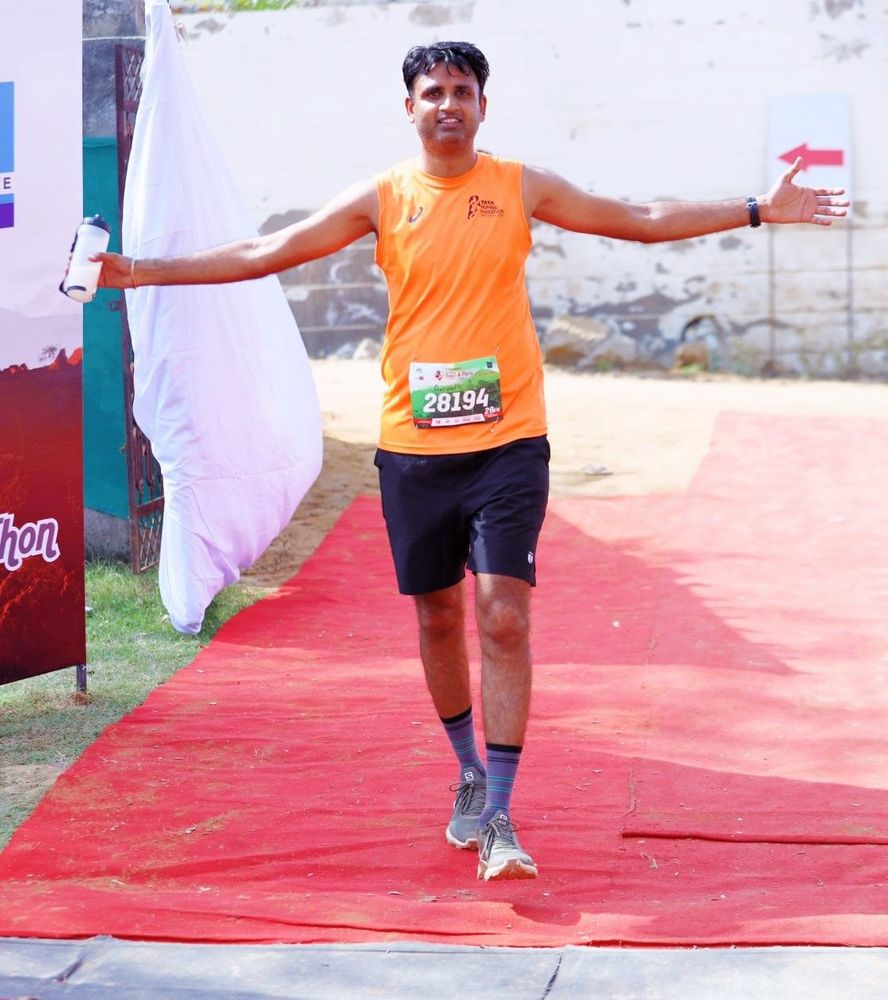 "I had run for 9 hours maximum but I had built a very strong base of endurance."
While doing all these events of running for such long periods, he made many friends on the way, became best buddies (including Prashant Dahiya - Mentor) and started planning their next endeavors together. He wanted to do something for this community and formed a community धाVAक with other closest pals. It's been 3 years and today the group has 200+ active members who do fitness exercises like running, cycling, strength and yoga sessions together. धाVAक has even organised many running events for the community.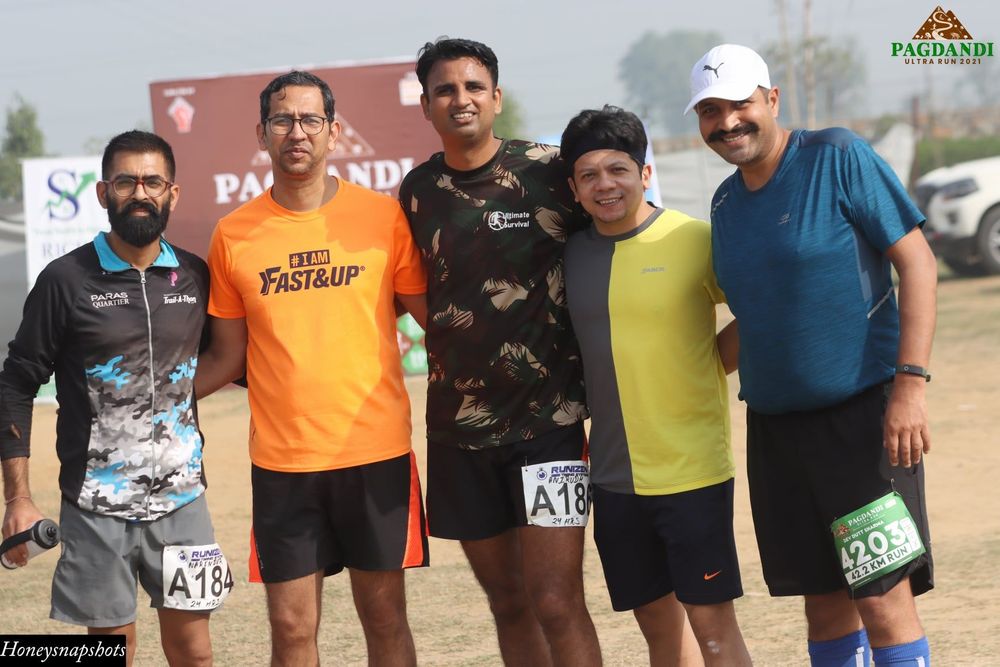 "Until I don't sweat, I don't enjoy my day."
It's been over 8 years since Anirudh started his running journey and has witnessed a tremendous change in the running community over the years.
New runners are very enthusiastic and their participation in any events and challenges has doubled up.
People have overcome the myth that running on roads will harm your knees and overall legs.
Technological enhancement has led to an upgrade in everything ranging from air foam shoes to sunscreen and fungal powder for one's skin.
The number of brands providing running equipment are ever increasing giving the runners a wide range of options not only design-wise but cost-wise to select from.
In today's world, there is a solution to every injury. Back then, it was a blind game, for us as well as the doctors.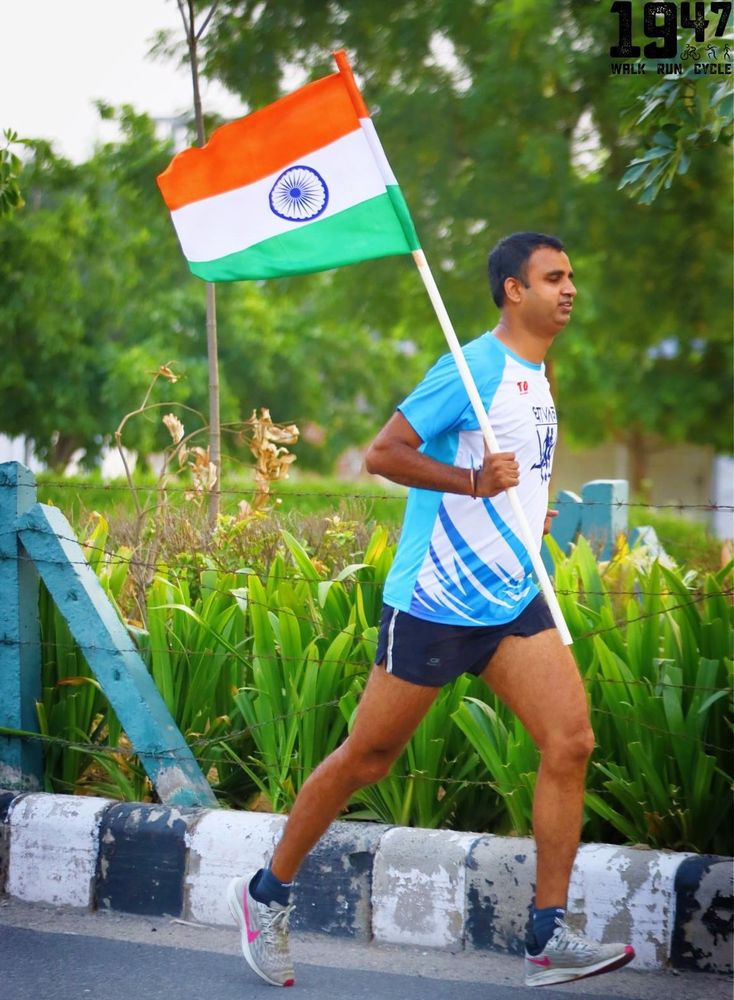 "Every comfort comes at a price."
He strongly suggests beginners to
Build a strong base to avoid injuries.
Decide a goal and focus on the running form.
Try training under a coach if available and affordable.
Keep intact your nutrition and hydration all the time if you want to be in this sport for the long run.

Edited by - Mokshi Savla