"My Personal Best is Yet to Come."
Swara, from Pune, is a content writer and a mother of two adorable daughters. Her profession comes with a sedentary lifestyle - a couch potato with a laptop in one hand and coffee in another, brainstorming ideas and meeting deadlines. Swara, from a non-athletic background, wanted to kick off some form of physical activity. She started gyming as it was the easiest and most accessible option. Soon she found out about a group of people starting their marathon training. She decided to give it a shot as she ran on a treadmill anyways and thought about how different or difficult it would be.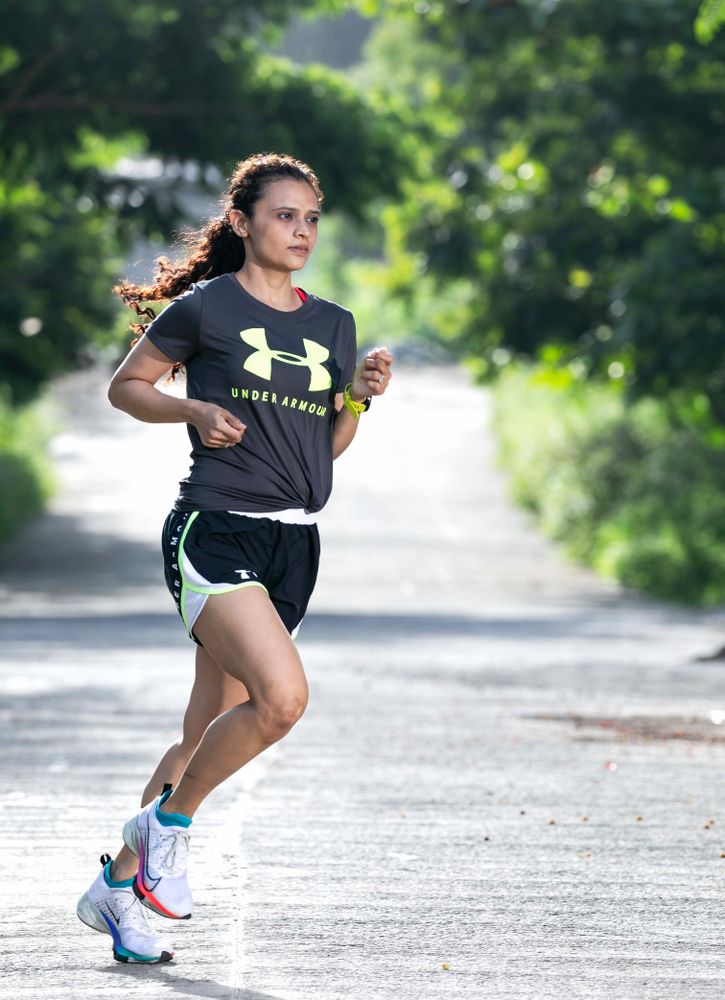 "I felt like running was the only sport I could do because I'm not the most athletic, never was as a child."
What seemed pretty doable at first as running was just putting one step in front of another turned out to be a challenge once she got started with it. It's been 10 years now since she started her running journey. Starting with inconsistencies in her previous years followed by her marriage and her first daughter, she has fully grown committed to running for the past 5 years. Over the years, she has run numerous half marathons that she has lost the count along with multiple 10K.
"It was like I have to do it. There was no question of backing out because I am mentally there, ready."
While she was getting through her second pregnancy, she affirmed to take some time off but pledged to make running a part of her weekly routine once she restarted running. Her husband has been her super supporter who understood the importance of running in her life and would mutually figured out a favorable schedule. She usually runs solo at 5 am for a distance of 10K and is back by 6 am to prep her daughters for their routines. Running alone makes her feel very much in tune with her body and mind; however, she carries a pepper spray in her running belt and prefers a well-lit route with enough security guards for safety purposes. At present, she is training for her first official marathon in Berlin in Sep.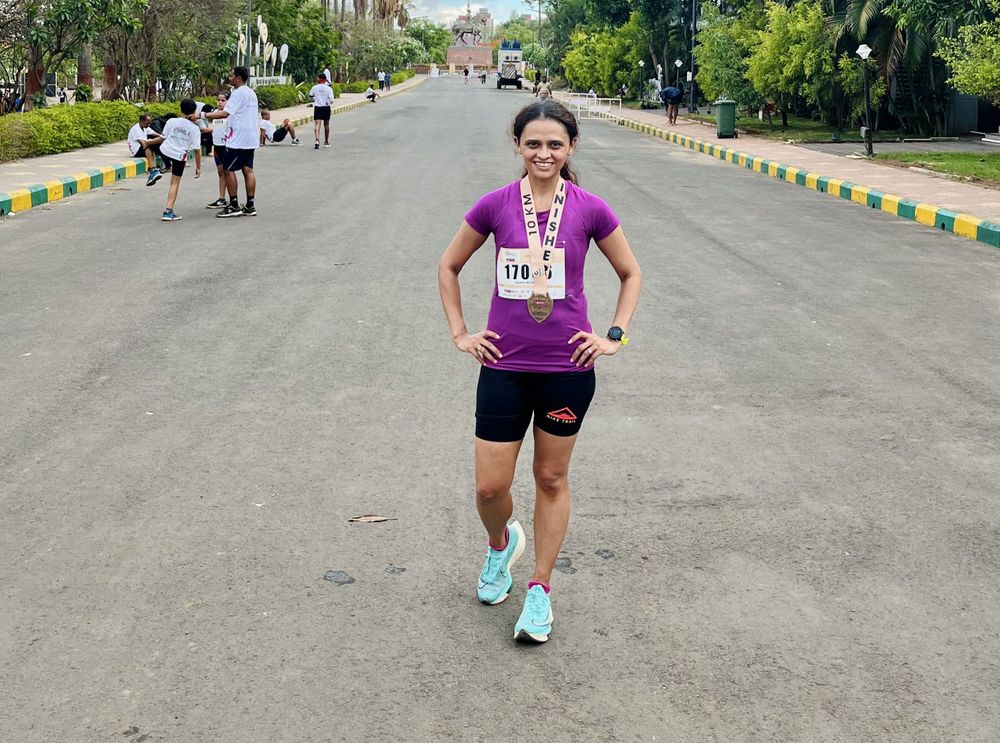 "Running alone makes me feel very much in tune with her body and mind."
Being an experienced runner, she claims that running is indeed hard and to get to the level of improvement where one would ideally like to see themselves, takes a lot of time, energy, patience and consistency.
Last September, Swara injured her right side hamstring muscles. She had to rest and rehab for the next three weeks where she did exercises, physio, and strength training. She recalls just going for a run until this incident which made her realize that strength training is necessary for an injury-free run as well as for the improvement in her performance.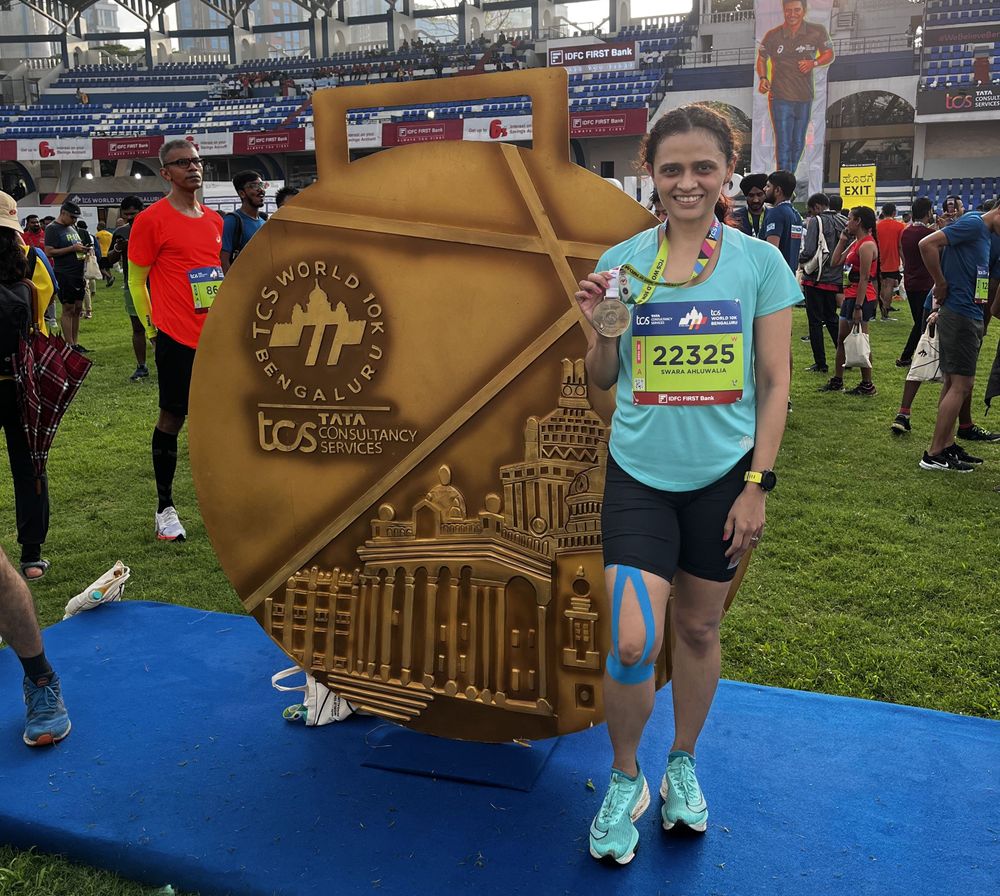 Swara suggests having a balanced diet filled with nutrients and plenty of healthy carbs, especially for LSD, endurance running but also to not end up overeating. She wants runners to be well hydrated specifically in the monsoon seasons as one hardly feels thirsty. She believes that this journey is very rewarding but one has to give it time to see the desired progress.
"You have to be in it for a long game."
Since Swara is based in Pune with humid climatic conditions, she takes several precautionary measures to avoid any kind of mishap. From consuming salt tablets before and during her run, she also consumes electrolytes and gels to fuel her runs and performance; when required she will also slow her pace down whenever required to ensure she is ready to be on her toes for the rest of the day for her girls. She inspired her father-in-law into walking and influenced her sister-in-law into running.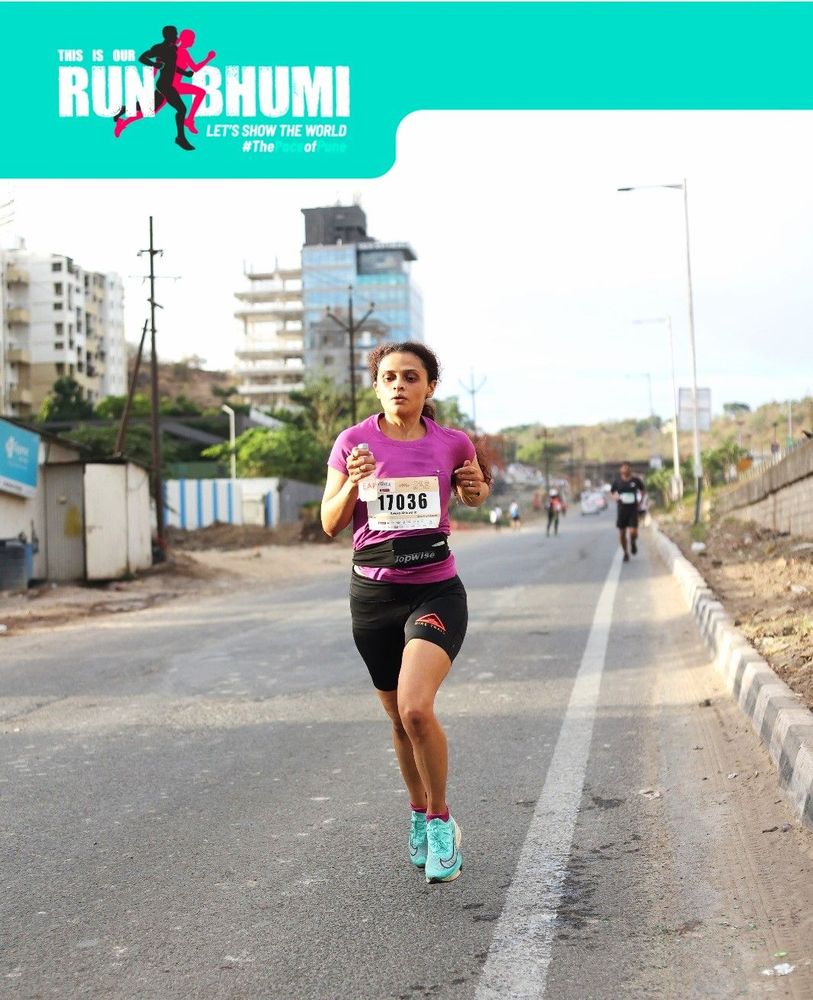 Swara also believes and wishes to tell new moms that it is possible to get back, or even start running, post pregnancy. Yes, our bodies do change but running or any physical activity that gives you personal satisfaction will make you a stronger and more confident mom as well.
"I'm getting faster as I'm getting older."
Akron Marathon was Swara's first run in 2012. Straight in Jan 2019, she ran the Tata Mumbai Marathon half marathon thrice and was also featured as the 'Believe Hero' followed by the Ahmedabad Adani Half Marathon, Nov 2019 which she completed in 1hr 46min. In May 2022, she was in the top three, age group for the TCS World 10K completing it within 46 minutes. She achieved her personal best half at the Pune Maha Marathon, April 2022, in 1hr 39min.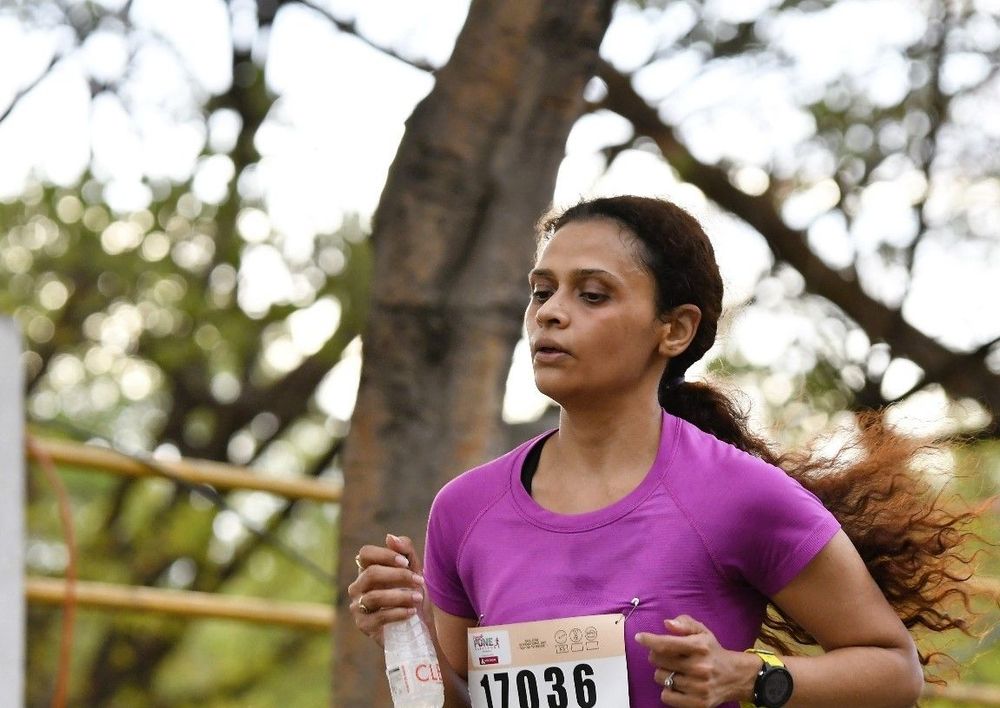 "I think for me my personal best is yet to come; I have a feeling that it's gonna be my Berlin full."
Running has given Swara a lot of satisfaction irrespective of the distance, charging her up with the feeling of 'I can do something' claiming that it's the best thing that happened to her.
Edited by - Mokshi Savla