Leap of Faith: From 10K to 50K
Approaching 30, Niranjan Kaur, a Delhiite lawyer practicing nationally as well as internationally, began running with the intention of weight management in 7th standard. From being a slightly obese kid who would go to parks to exercise to becoming an ardent runner and eventually a full-fledged marathoner, Niranjan would find opportunities to run during her summer breaks in school since she wasn't allowed to join a gym as a kid. Advancing to college, Niranjan had reached a point in her fitness where running had become a means to stay fit, and had started to enjoy running as a hobby. With her earphones on while running, she believes she goes into a completely different world.
In her initial three years of running, as an amateur runner, she briefed that she only ran around 2 to 3 kilometers everyday and maximum for 15-30 minutes as she had to balance this interest of hers with either her college studies or household chores. She firmly claims that this routine of hers became the foundation for where she is as a long-distance runner at present.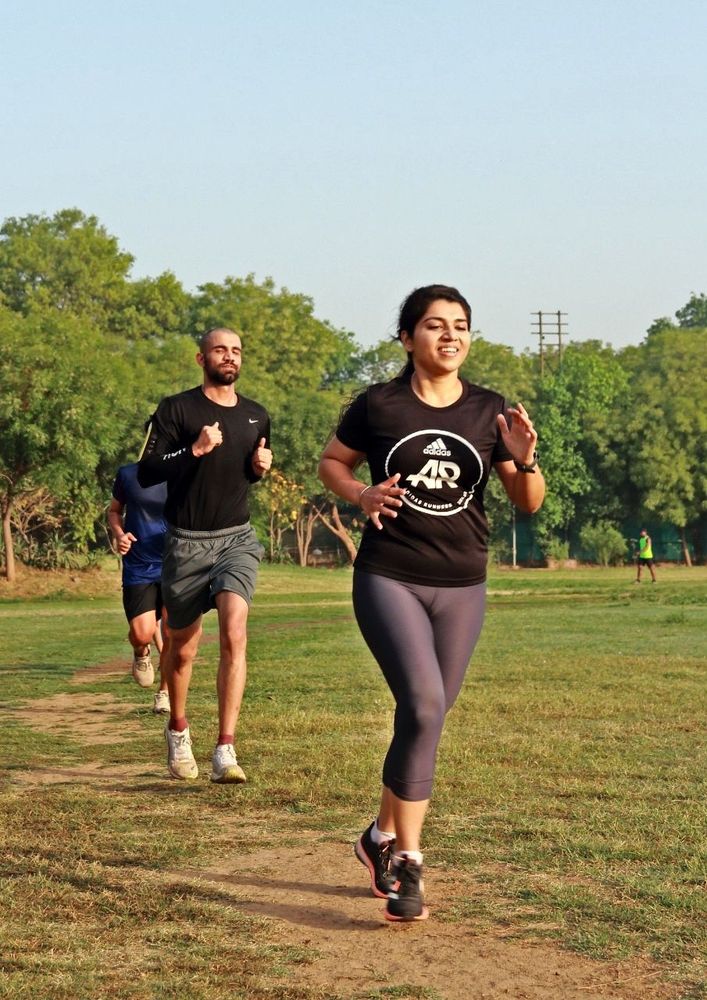 "Running was kind of 'to and fro' in my life, but it always stayed with me. It was as if there is one thing that I can always go back to."
Even though her active career and personal life kept her occupied, she somehow managed to make time and kept indulging herself in running from time to time. She claims it is because of the habit of running for at least a few minutes that she never lost complete touch with her hobby. Experiencing the runner's high, Niranjan states she is in love with running and creates a parallel between it and a craving due to her tendency to return to the sport even after several discontinuations from it in life.
It is only recently she started to pursue running seriously as a sport. She added that she even signed up with a professional running coach to become a better runner and even become a better human being holistically in terms of lifestyle choices, habits and nutrition.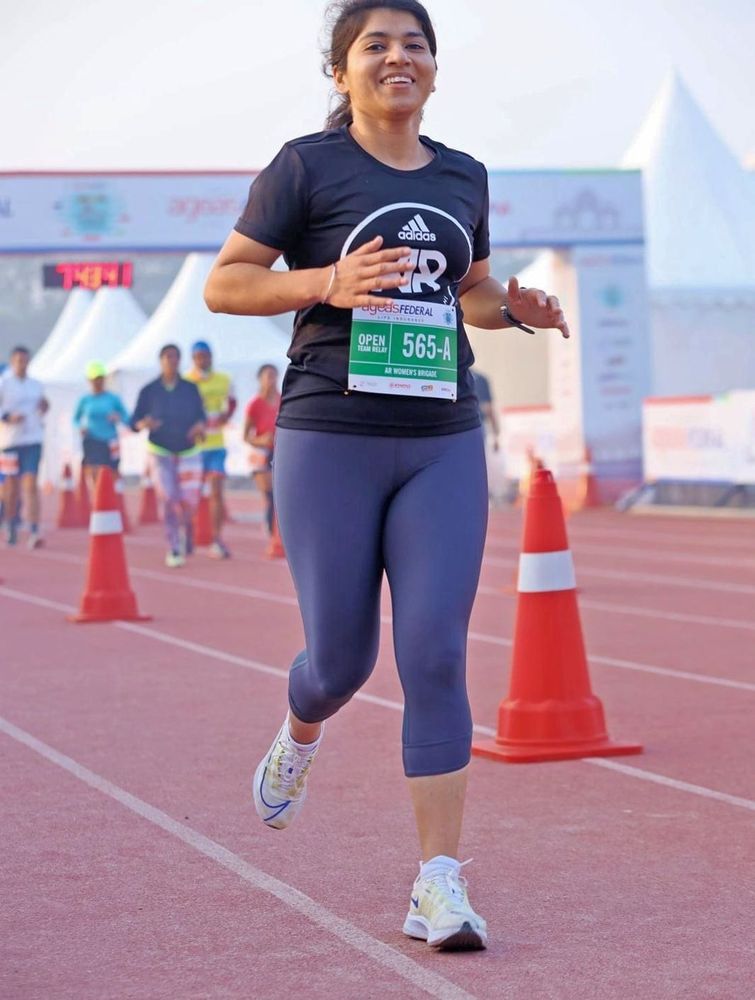 Niranjan ran her first race, organized by IDBI in New Delhi in 2019. Although she only had the experience of running about 5K continuously, she took a chance to run a 10K and ultimately registered for it along with her brother who was also an enthusiast of the same sport. She mentioned that they had doubts about completing the race but without thinking too much about it, she went for it with a can-do approach. Niranjan completed this race in about 60 minutes and bagged 12th rank. This achievement was like a catalyst that made her want to further participate in half marathons.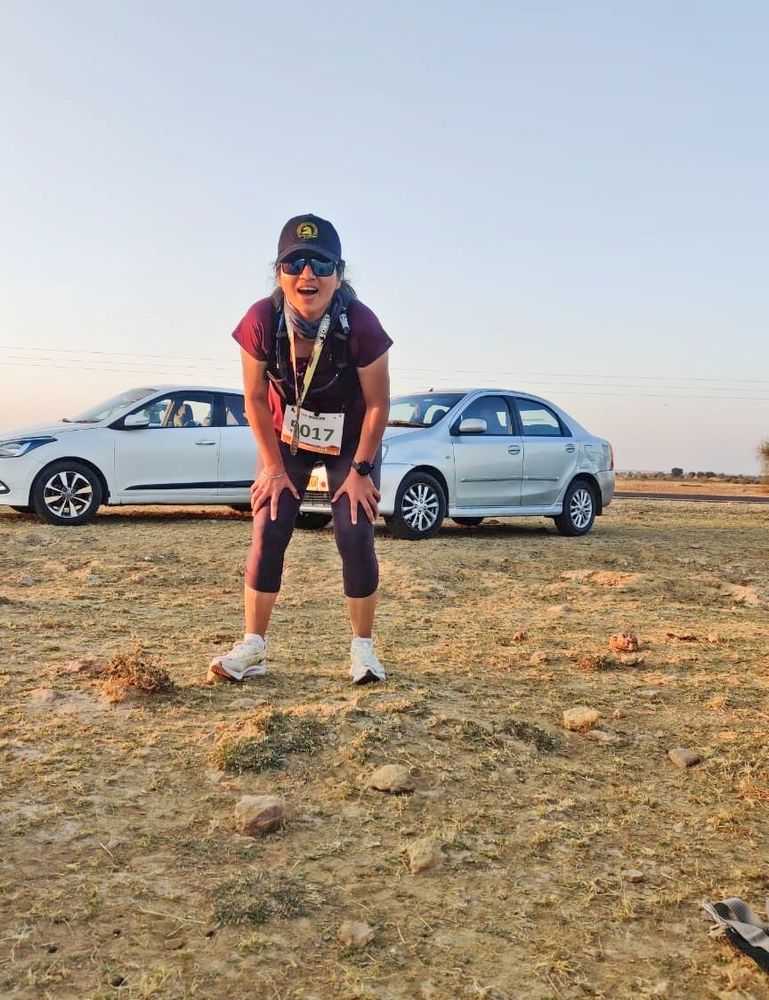 Her other endeavor with long-distance runs was when she came across an Instagram post by Adidas Runners' group inviting women to participate in a running event. Seeing a huge number of women being part of the same hobby as hers, Niranjan hasn't looked back since then. She had already decided that now that since 2021 she has been a professional runner she is ready to be in ultra-races. Subsequently, she registered for a Jaisalmer border race that was for 50 kilometers for which she trained for 3 months.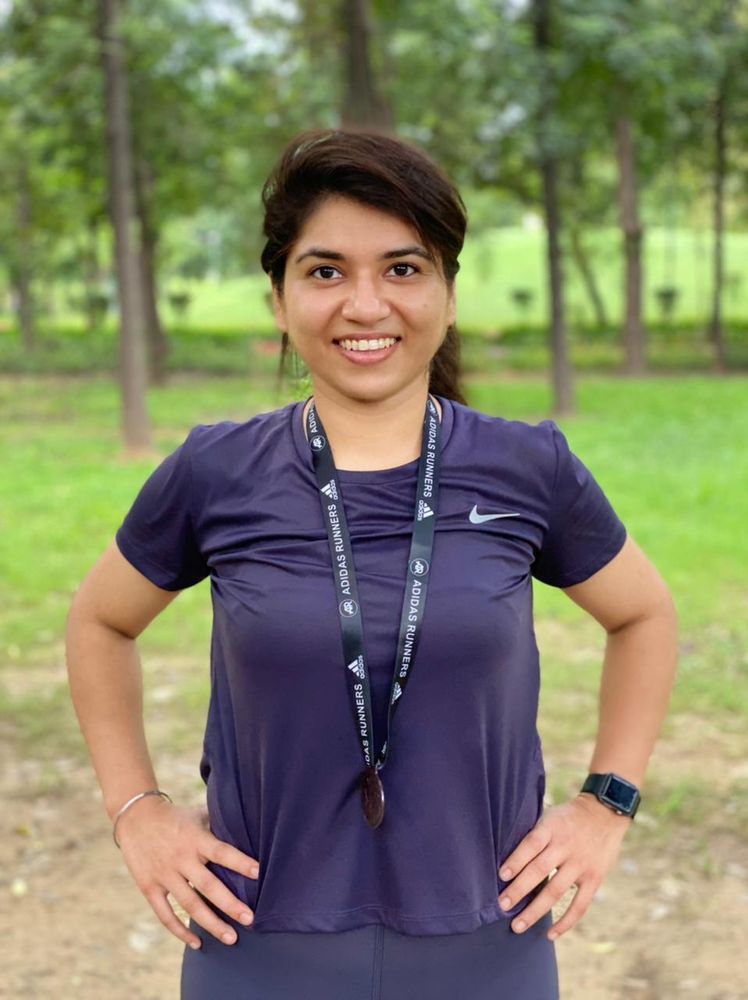 "The key to improvement is consistency."
She states that consistency was the key thing that made her able to complete a marathon. When asked to give her two cents about the lessons she learned during her journey, she said, "It's almost impossible to achieve anything without consistency… Also, stressing too much about statistics, facts and competition will only make you enjoy your sport less and less." She advises that people should find partners to run with if possible so that the activity doesn't feel like pressure and takes your focus off the strenuous training plan. Although she adds that one shouldn't run away too much from suffering while trying to become better at something. Besides that, she puts significant importance on nutrition, taking care of your aches, injuries and sleeping hours.
She also, with a sense of gratefulness, says that it was also the support from her family, running community, friends and office colleagues that contributed to her achievements. She added that her office colleagues have been great at handling her burden of work in the office so that she could focus on her training from time to time.
"Travelling to be a part of various national running events is just like a cherry on the cake."
At the moment, she is excited to travel to southern regions of the country for some running events and try out new terrains. She added that taking part in such running events becomes a wonderful excuse to travel and see new places. Moreover, she considers it nothing but a kick or another incentive that encourages her to push her limits forward. Niranjan hopes to steadily work on her running progress by mainly keeping her approach basic and simple. She surely plans to participate in more marathons in the future.
Niranjan Kaur's Personal Bests -
10K: 52:43
HM: 01:56:01
FM: 04:32:17
50K: 05:24:20
Edited by - Nendita Jaswal