Laxmi defines that age does not define your passion.
LAXMI is a versatile teacher, runner, and mother of two based in Mumbai. She believes that through utter belief in one's passion, nothing can stand in the way of a true achiever. Laxmi started to jog in 2019 to retain a healthy lifestyle. Sooner in the Kerala nationals in 2022, she won 6 medals in different sports.
It was way back in 2019 when Laxmi decided to run. Being an amateur runner, Laxmi remained un-introduced to proper equipment while running. She covered his first 10k in a local community event in Khargar and completed it within 68 minutes. She still recalls that 10k as her favorite run!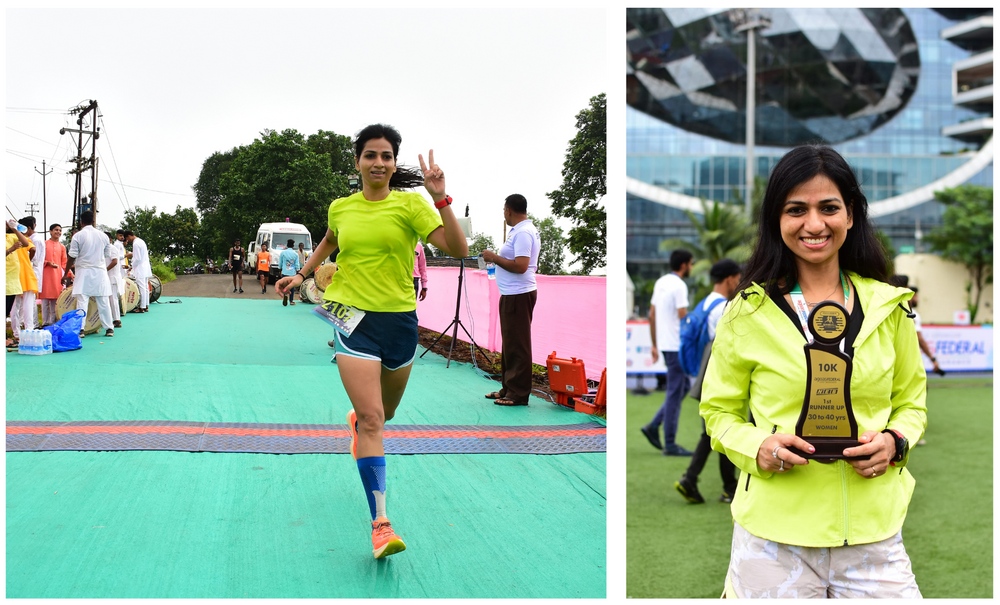 The praise I got from my first 10k event motivated me to move forward.
Laxmi recalls being a mother and working separately on her own job as a teacher while running. "Being a woman and following my passion for running has always been difficult, I had no time to run in the morning, so I chose to run during the night."
Being a woman also adds a load of stress related to family, kids, spouse, or work. However, a consistent approach toward the idea of doing something diverse and the belief in things one likes to follow can motivate and promote a happier life.
When asked about the most rewarding things Laxmi finds about running, She replied, "For me, it will always be the happiness I gained from the support of my friend and family. Moreover, I feel positive and motivated with the welcoming environment of good and relatable runners around me."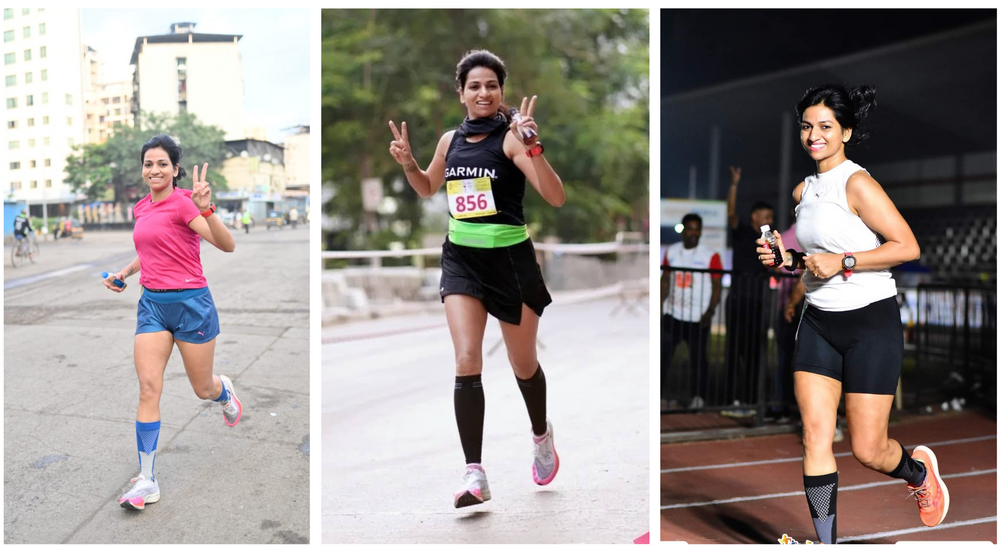 Laxmi and her major achievements
Laxmi participated in her first nationals in 2021, in Nashik. This foremost experience of running on tracks among runners all over the country inspired him to give her best without blaming any unforeseen circumstances. She trained harder for the Kerala nationals in 2022 and won 3 gold medals throughout the 5k, 10k, and 1500m categories.
Although Laxmi has run more than 35 Podiums since 2019, her 12 hours relay stadium run covered a distance of 22km and helped her team to stand at the top of its podium. She describes this run as one of the most difficult due to her physical and mental state during the event.
She has also participated in and won:
National Master games Kerala: 3 gold, 2silver one bronze in running and swimming
Mumbai Half Marathon: 10k second place
Navi Mumbai municipal half marathon: Winner 10k
Vapi marathon Gujarat: 10k winner
Sudhagadh half marathon: 21k second place
Thane half marathon: 10k winner
Lokmat Nashik half marathon: 10k second place
Stadium 12hrs Relay run: Winner
Pink Night run: Winner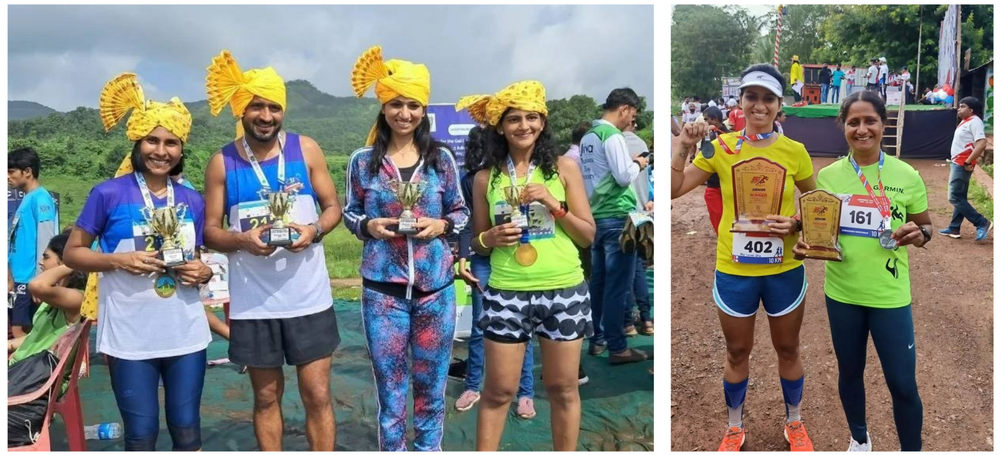 She welcomes and suggests new runners or females pursuing their dreams to:
Follow your passion, no matter if it is running or any other sport. Once you take it as a passion, nothing will stand in your way.

Enjoy the process of growing gradually over time.
Edited by Faiz Alam