"If There Is a Will, There's a Way"... "If Not, Make a Way," Says Rupa Das
Rupa Das, a runner and a PR & Communication professional, belongs to Kolkata - the City of Joy. She shares that she used to be such a lazy person that she would look for some means of transportation to cover the distance of just 500m. The fact that she was overweight didn't bother her as she had accepted the way her body looked. The city of Kolkata is very famous for the biryani and being a foodie Rupa, is its fan too, who used to eat it a lot.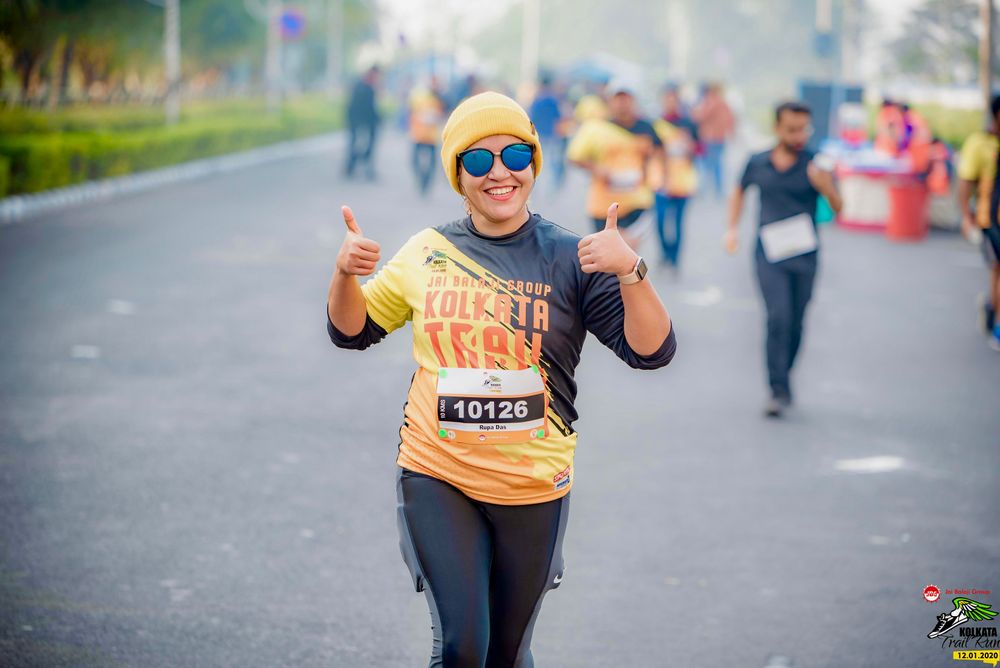 She remembers that there was a health checkup in her office and she realized that her weight was 83 kgs. The doctor asked her to do something about her weight because this could've led to some issues in the knees. She jokingly asked the doctor if there was any faster way for weight loss, such as taking a pill. The doctor gave her an alternative to purchase a product that she would need to drink every day for the following three months along with cucumber; during this time, she was not allowed to eat anything else. Rupa realised after trying the product for 2 days that she wouldn't be able to subsist on just that product and cucumber.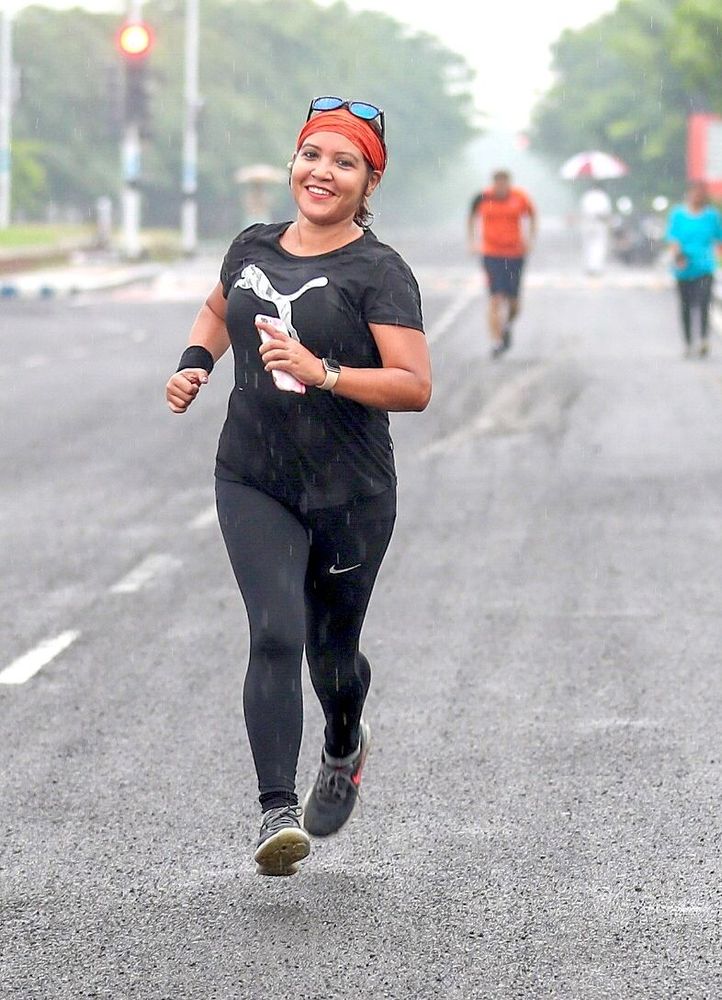 "I walked for 3K and that gave me that 'feel good' factor."
In April 2017, Rupa thought of trying walking as a way to reduce weight. She walked for 3 kilometers and felt good after the activity. Being a social media enthusiast, she remembers posting about it online. Some people laughed at her and some motivated her. She continued walking and also adopted some healthy eating habits but despite putting in all the efforts in that month, she only lost a kilogram. But Rupa didn't give up on walking and gave it a shot for the next month too. As a result of her hard work, she was able to lose 20 kilograms in a year and 8 more kilograms the next year. After losing around 19 kgs, Rupa signed up for her first 10K in Kolkata in November, 2017. She didn't run but briskly walked and that is how her journey started.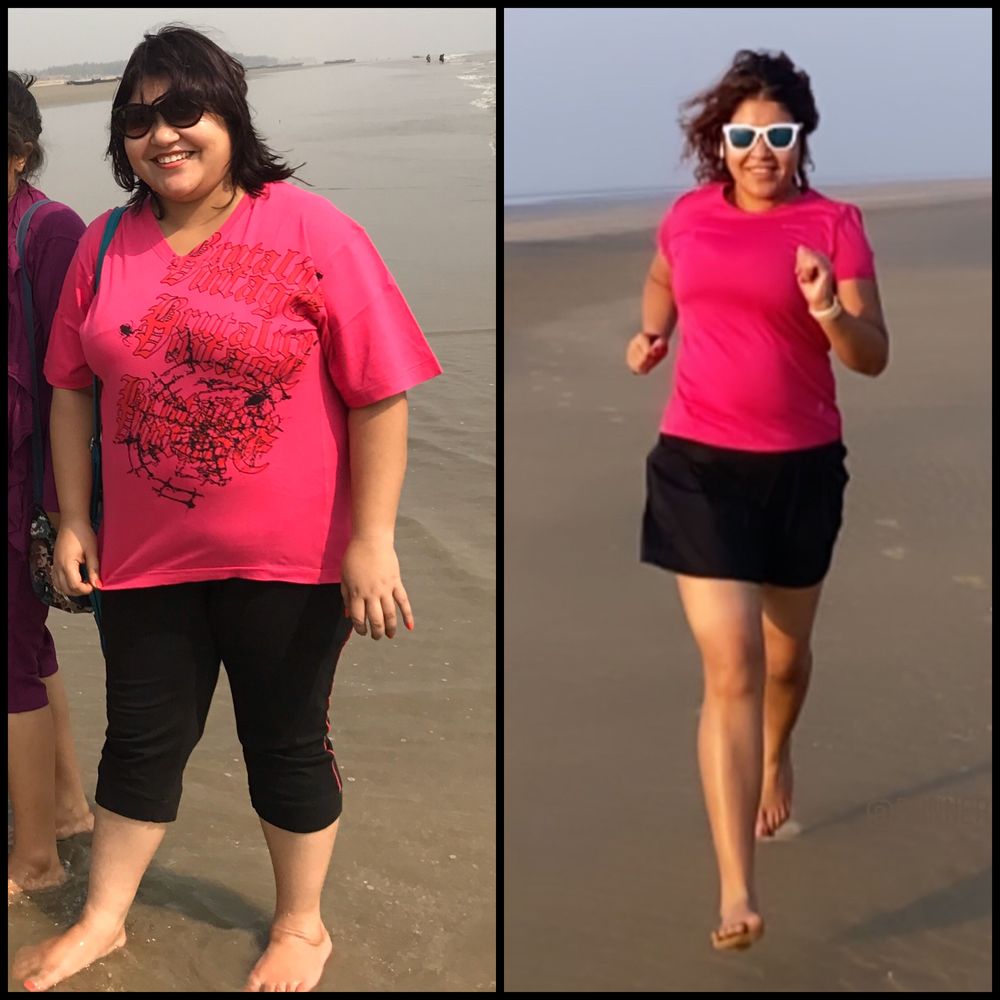 "You need to fall in love with whatever you are doing."
Earlier it was the weight that motivated her to walk and run but now Rupa says that running has become an integral part of her lifestyle and she doesn't need anything to stay motivated to run. Running gives her a completely different kind of high as she gets to decide her own target and run accordingly. She doesn't miss a day when it comes to running.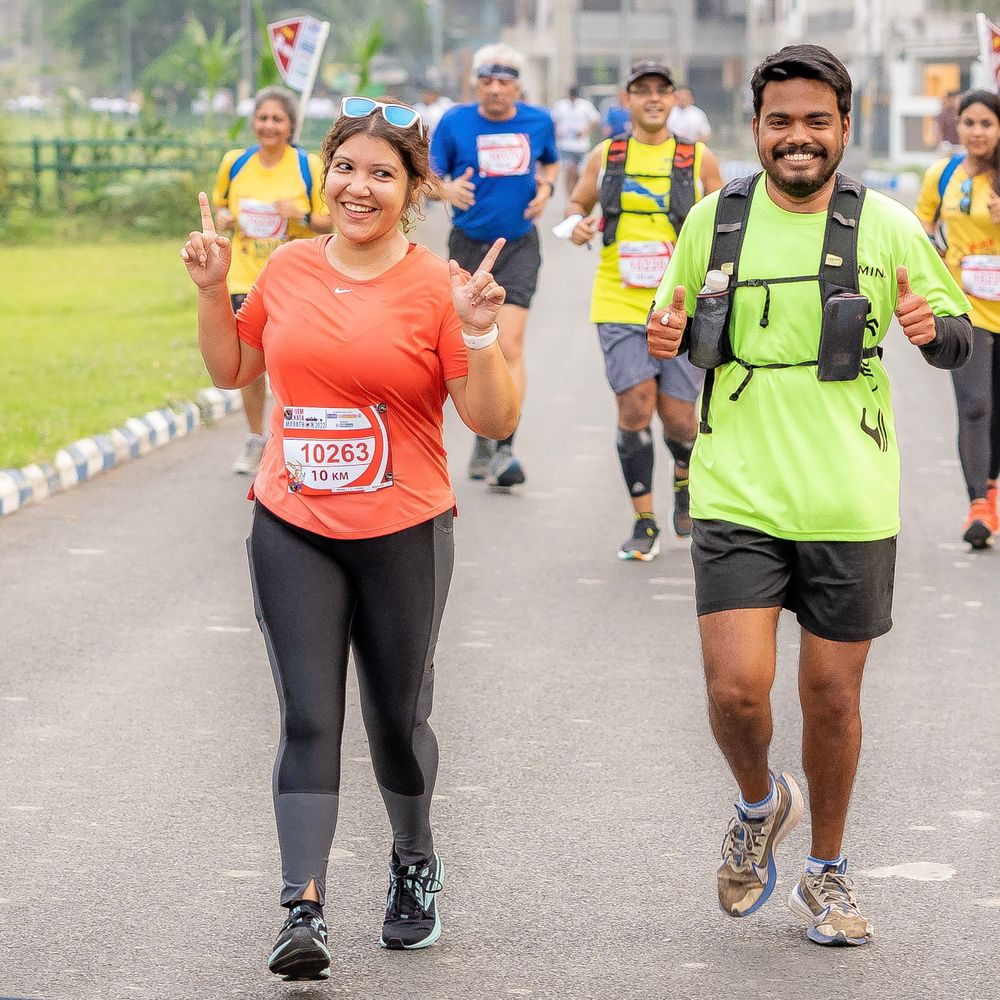 "Running is now a part of my lifestyle."
Rupa started an Instagram page called Kolkata Runners in November 2019. The page is dedicated to the running culture and the runners of Kolkata. Rupa felt that there is a lack of promotion of Kolkata's runners; there are many running groups in the city and people do enjoy this activity but the visibility somehow lacks. Kolkata is perceived as a lazy city and she wants to break this myth. Initially she faced difficulties but soon the audience too got emotionally attached to the page. She engages with her audience very well for various activities on her page.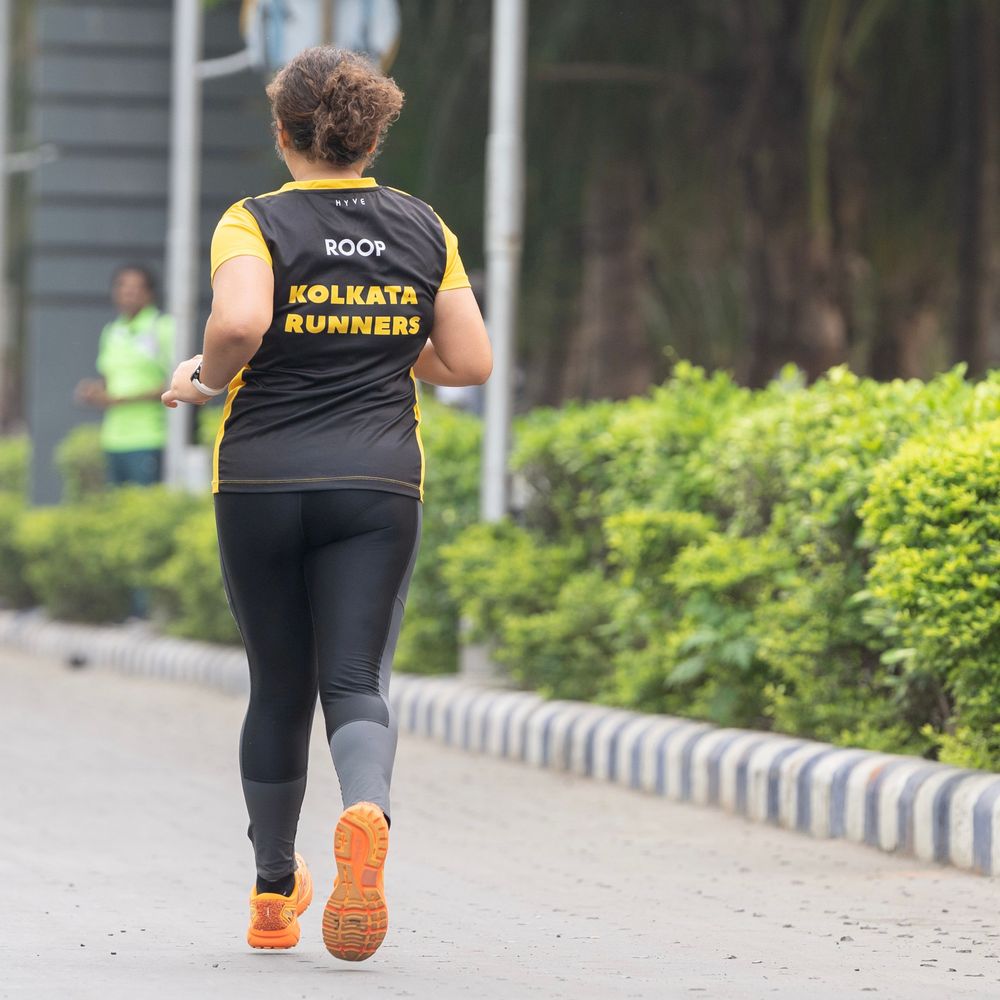 "I am always ready to contribute in promoting the running culture."
Rupa was diagnosed with Arthritis in August 2020 and wasn't even in a condition to walk properly, and the doctors advised her to discontinue with running for six months. The doctor explained that while running, there's a wall which is falling down and with supplements, they are trying to support that wall. She consulted a third doctor, looking for a solution because stopping to run for lifetime wasn't an option. In January 2021, she started training again, from the scratch, losing out all endurance but with a lot of HOPE in heart. The knee pain was not cured but was better than before.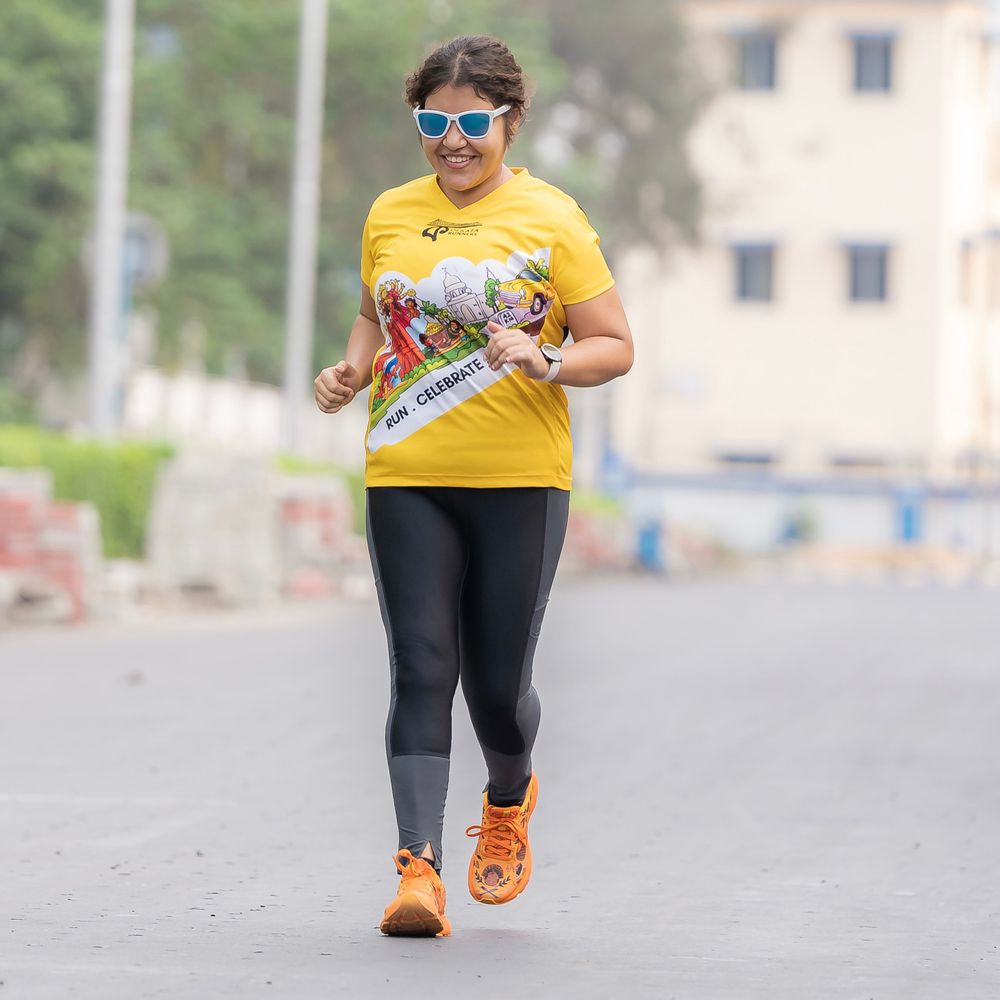 Tips by Rupa Das for runners:
Make a sustainable dietary choice.

You need to find your happiness in whatever you are doing.

Running is not the only way to lose weight. There are other alternatives too, just make sure that you choose the one that you love.

If you aren't able to love an activity, you won't be able to continue with it and it won't give you any results either.

Find what makes you feel good. It's different for everyone.

Try to find happiness in your small achievements.

You will face difficulties in the beginning but improve gradually. Day by day, take a step ahead.

It's always You vs You. Beat your own self.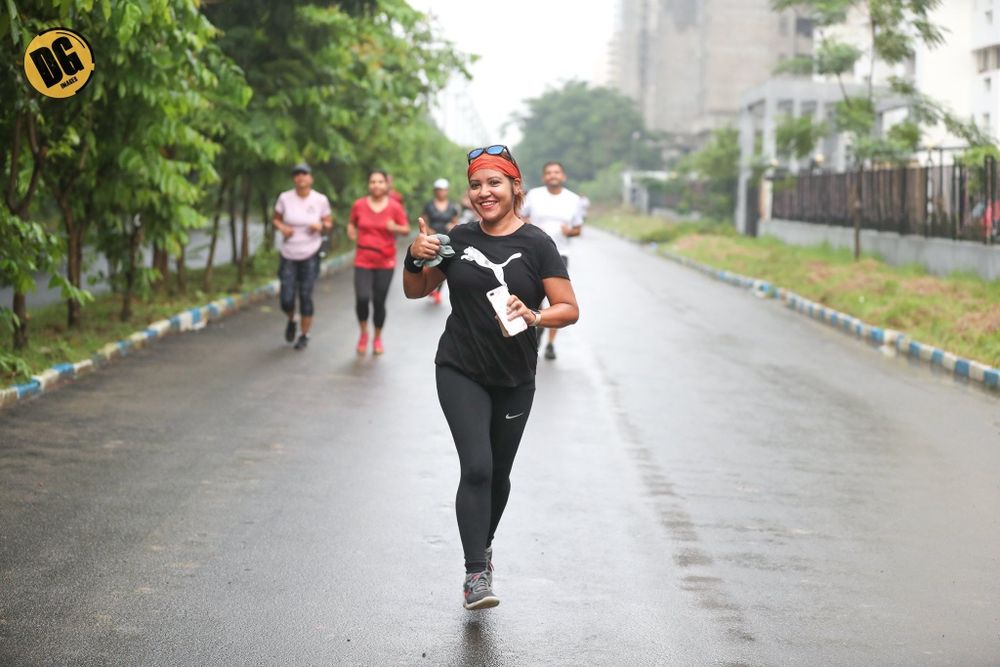 "Try to find happiness in the little things you do."
Rupa Das is a happy 10K runner and her personal best is running 10K in 69 mins.
Edited by - Rishika Bajaj