"I ran for my father to be proud of!" - Abhishek Burma
Abhishek Burma is a young man who works for an MNC and has run over several Marathons and the prestigious stadium run twice. With his consistent approach of enjoying his journey around running, he has gained many accomplishments and completed a marathon within 3:56! He believes that with proper planning and execution of strategies, many races could be achieved.
Abhishek's journey
Abhishek began running during his senior college. He always dreamed of running in the Tata Mumbai Marathon for his father to be proud of.
My father always used to take me to show marathons, I wanted my father to look at me while I run in the same race. So I did it!
Abhishek had six months to prepare for his first full Marathon. With an experience in many half-Marathons and other runs, he believed that he would be able to complete it. He prepared strategies, made plans, and prepared tough for the event. Although his training runs never exceeded more than 35K, he was able to complete his full-fledged Marathon of 42km.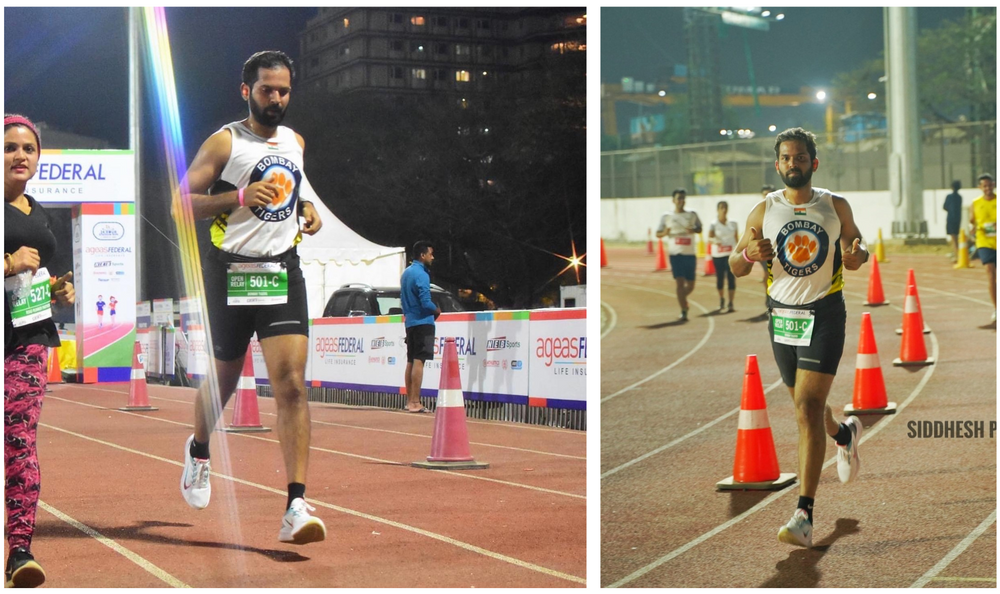 Abhishek has run the prestigious stadium run twice. He ran his first Team-relay stadium run and then was introduced to the 12 hrs stadium run category. He trained alongside one of his friends and had a target to complete somewhere between 80 to 90km. Although his training runs remained between 40 and 50km, he completed the race and covered the distance of 73km!
Although I was not able to complete my target, I have no regret of not doing so, I enjoyed the race and learned not to push myself too harshly
Moreover, the biggest challenge that he faces while running is maintaining his body.
"I believe that the greatest challenge any runner or athlete could face is maintaining his body, all of the other factors remain external. You can buy a good pair of shoes but you should be able to fit your foot in them."
Abhishek's favorite run and rewards
When asked about his favorite run out of all the ones he had run. He replied. "For me, it was and always will be the Vasai Virar Marathon. The crowd support, the environment, and the mid-race cheering are really amazing. No runner would miss this run."
After all the hardship of training a runner goes through, the cheers of the attendees and the support from people around make their day. Thus, Abhishek recalls support from his friends and people as the best reward, he has ever gained through running in life.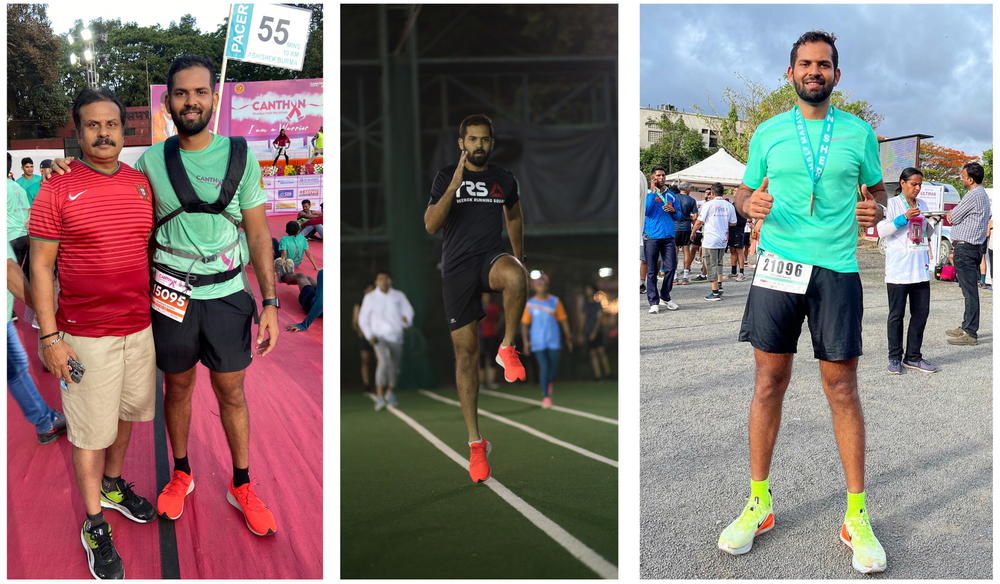 Abhishek's tips to amateur runners
When asked about the tips he would like to give to new Amateur runners who are starting to run and target Marathons or more. He replies…
"I would tell them what my coach always told me"
Enjoy the journey around running, not every race is meant to be your best. Keep calm and enjoy the process of growing and the vibe of running
Do not stress and plan your races. Not every race will bring out the best in you. Plan and select your races accurately.
Edited by Faiz Alam