"Hard work and passion leads to success" - Shahbaz Samra from Punjab
SHAHBAZ SINGH SAMRA is a banker from Punjab who proved to us that with sheer hard work and passion for goals, we could surpass limitations of our own. Shahbaz's dedication to running and Triathlons is merely less than an inspiration for us all! Moreover, he has completed his first marathon (The Ladakh Marathon) in 2019 within 4:38!
Shahbaz's initial days as a runner
Like most runners, Shahbaz initiated his running activity mainly to promote fitness and prevent overweight. Shahbaz recalls his first 10k timed event in Bombay ensued after a colleague's request to participate in the Kanakia Monsoon 10k in 2017, July.
Furthermore, Shahbaz ran his first Half marathon in the same year 2017, at The Airtel Delhi Half Marathon and soon gained his personal best of 1:30. Since then, in the quest for his personal potential Shahbaz has run countless races and carried a strong passion for Triathlons as well! With a consistent approach and structured training methods, Shahbaz is truly an Inspiration for all!
Once you are good at something, you start wanting to achieve your best in it
Shahbaz recalls his first Ladakh Marathon to remain his greatest accomplishment to date. He shares the high altitude race with minimal audience and support made it even tougher. When people asked him Why he chose his first Marathon to be in Ladakh, he replied "I knew after this race, no race could possibly be more difficult."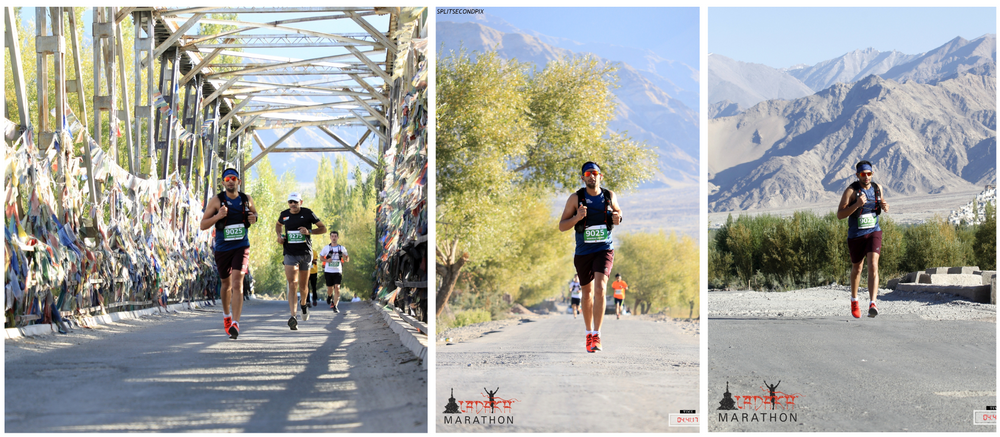 Shahbaz and his Ambitions
In the quest for his true potential, Shahbaz began to gain higher interest in running and Triathlon. Shahbaz initiated his journey in Triathlon after gaining inspiration from a senior co-runner. In order to test where he stand in the sport, he decided to do his first Half Iron man (Ironman 70.3) in Dubai in March 2020
His dedication and passion for growth made him tackle all the challenges he faced to introduce and master activities like swimming, and cycling and prepare for his ultimate goal of wielding the title of The Iron man.
I began to train with more structured plans, and since then there was no looking back.
Shahbaz is all set to complete his first full Iron man event in March 2023 in New Zealand. He recalls these months of January and February to be his peak training time, for his goal. So let's wish this young inspiration from Punjab does wonders in New Zealand!
Furthermore, Shahbaz will probably train for his first goal to qualify for the Boston Marathon by 2025, which he considers the Mecca for all runners.


Shahbaz also welcomes new runners and asks them to…
Keep it simple and consistent, Consistency is the key

Build a strong base

Enjoy the process, and plan your races and your journey around them.

Do not compare yourself with others, it is always You vs You.

Prevent misleading guidance to intrude on your training.
Edited by Faiz Alam