"Habit Run" - Get started with the habit of running!
Ever wondered how your initial races might look like or what the required precautions and types of equipment might be? If not, do not worry cause BhaagoIndia has got you covered!
We proudly announce our own verified event - HABIT RUN - the event conducts every last week of the month in Bangalore and is defined to be one of the best beginner-friendly runs in the city. The event category remains at 5k which is monitored by a coach throughout.
Runners can avail of required refreshments like water and chocolates to keep themselves motivated and energized throughout the race. Habit Run consists of a well-defined running route that enables a safe and stable journey around it for beginners.
Event Details
For any queries, please reach out to us over WhatsApp - 9036802196
BhaagoIndia's motive to conduct the Habit Run every month is to spark the advantages of running and grow its wonderful and active community. The event is limited to 30 entries only per month as we strive to ensure the best experience possible. The runners are guided by a coach throughout the race, making Habit run a must-event for amateurs.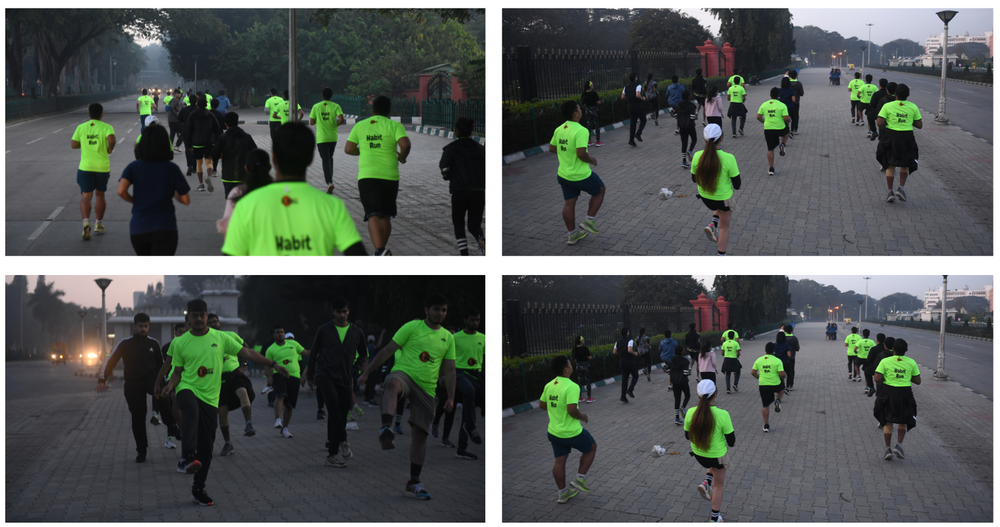 All the registrations of the Habit run are done through our own verified website with a minimal amount of INR 499. Similarly, all the event details, including route maps, coaches, and timings, can be checked on the same page. The registrations are closed as soon as the participants reach their limit, i.e., 30.
The idea of conducting the Habit run is to proclaim the best beginner-friendly run in the city and to evolve and flourish a better and more active running community among amateurs.
So, if you are from Bangalore and want to experience a memorable race to begin your running journey, tie up your shoes and let's warm up! We ensure you a memorable, safe, and injury-free run to boost your confidence and watch you while you finish!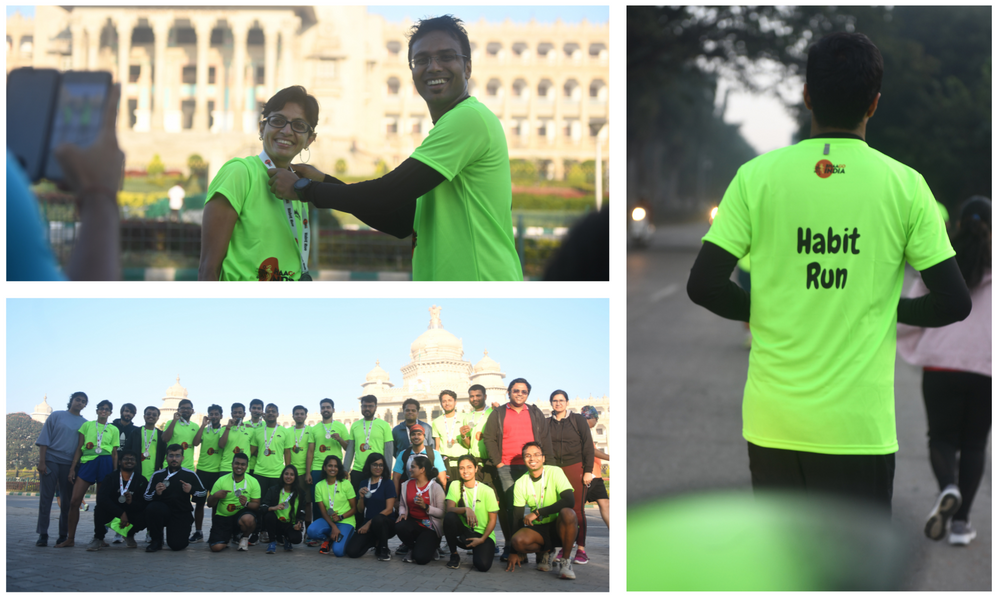 BhaagoIndia envisions being the one-stop platform for all running needs for runners of India. And hence, is all set to aid your healthy running journey through proper guidance and awareness. We believe in promoting enthusiasm; hence, you will catch us cheering for you while you cross the finish line!
We also wish to see you get a runner pic with BhaagoIndia on the day of the event!
Edited by Faiz Alam