Finding Balance Between His Work, Life and Passion for Running
Pallav Sethi (29, businessman), belonging to Khandwa, a very small town near Indore, was always into gymming. With the onset of the pandemic, it was nothing less than impossible to continue with the gym. He decided to buy a bicycle then so as to be able to engage in at least some kind of physical activity. It was going well and in around June-July 2020, he felt confident about his skill and started participating in competitions where he covered distances of 50K, 80K and 100K.
After achieving this, he wanted to do another kind of exercise and hence, he ran his first 5K in March 2020. He thought that in order to be fit, he must make some changes in his workout. His official running journey began in May 2021. He has been running since the past 8 months and has completed 10 half-marathons and many 10K runs so far. He recently ran 42K at Phuket Marathon in June 2022 with a timing of 4.27.10.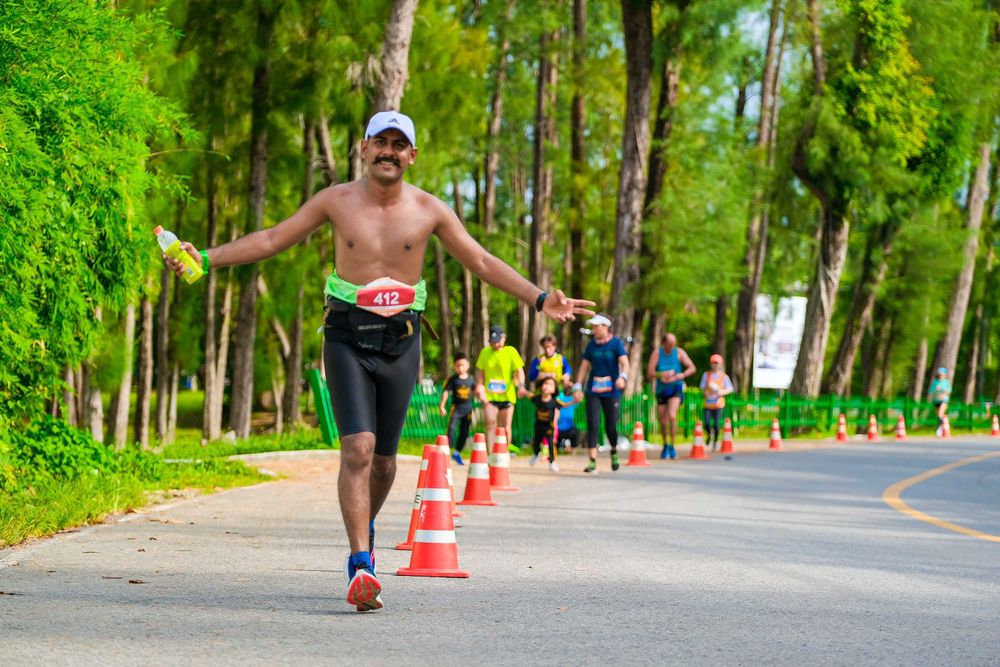 "If a person is really passionate about something, he/she will make time for it."
The toughest part of his running journey is his work as he has to travel for 10-15 days every month for work. With this hectic schedule, it becomes challenging for him to keep up with running. But whenever Pallav travels, he keeps his running kit with him and makes sure that he runs, even if it is for half an hour. It's all about setting clear priorities. Today most people face the problem of time management and through Pallav's journey, one thing that everyone can learn is that you will make time for the activity you truly love and are passionate about.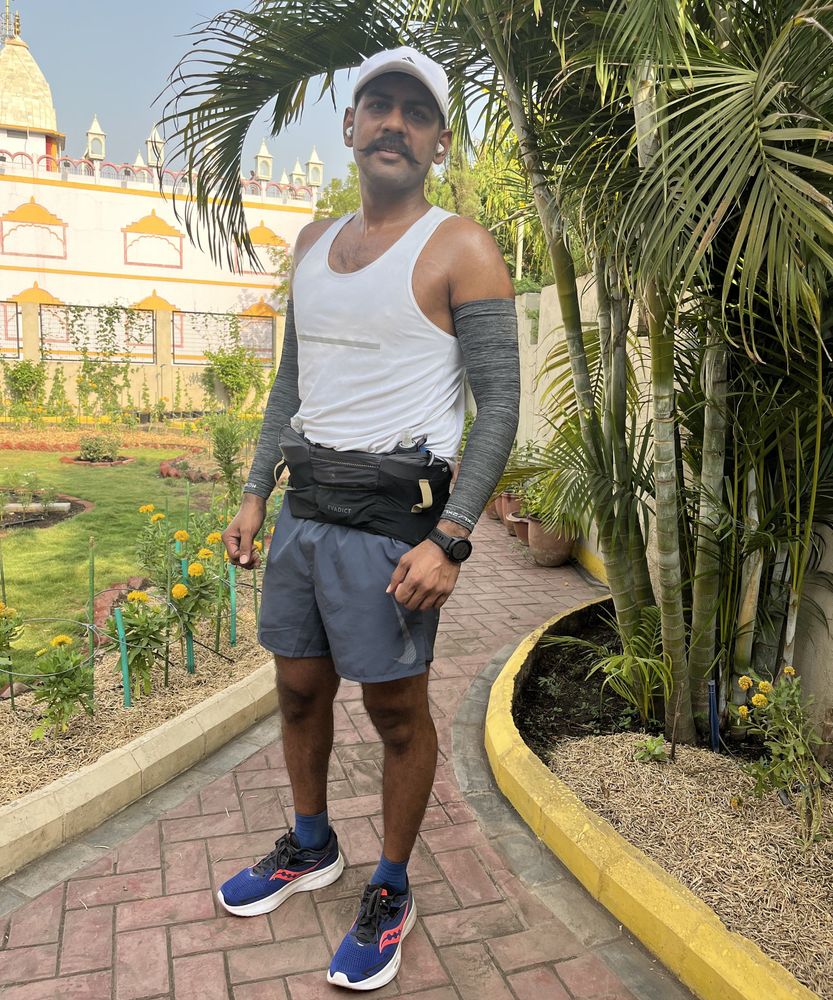 "If I want to run, I make sure it happens."
Pallav shares that he made an Instagram profile which is about running. That Instagram community has contributed significantly to make him feel even more motivated. He has connected with some really inspiring people through social media and their life stories have inspired Pallav. In today's world, there are so many big problems that people go through and despite facing them, they do not stop themselves from achieving what they want to achieve, and this has inspired him very much. His biggest motivation is the people around him. He mentions that his wife supports him in everything he does. His family members too appreciate him for his dedication towards running but sometimes worry about his health.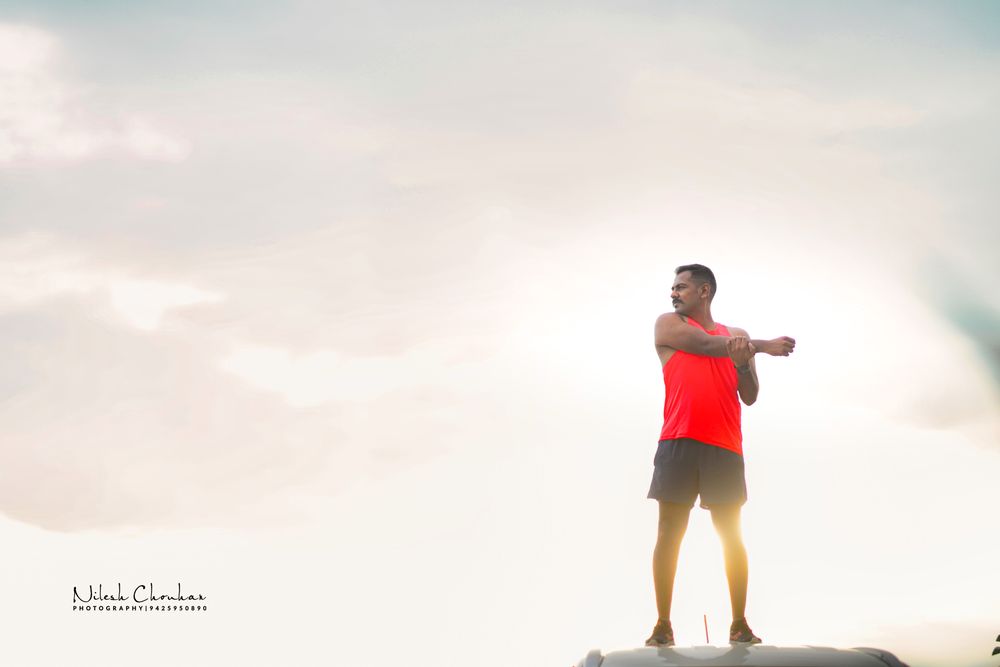 "His biggest motivation is the people around him."
Pallav is trained by a Pune-based Coach, Shamoil Vapra, who guides him about all that he should do and avoid. Pallav is so dedicated to running that his coach doesn't usually need to remind him to run or practice.
Tips for Beginners:
Don't hold yourself back. You will face issues in the beginning and it is normal to feel so.
Embrace the pain you are feeling. If you feel some pain in any body part, it means that growth is happening.
Keep going. You can ask for help from the running community that is present online. Don't hesitate in asking for support.
"Once you start running, the adrenaline rush that you get from it is unmatchable."
There are certain challenges which Pallav has faced in his journey. Firstly, he mentions that Indian roads are not suitable for running. As he lives in a small town, after running for just 1 km he is out of the town. Dogs are very common in the outer secluded areas and there's a constant fear of getting bitten by them, and so he carries biscuits for them to keep them busy. Also, there's no proper and adequate source of information for the amateur runners who have certain questions about the sport and all the challenges they face. Pallav feels that the athletic network of our country must take some steps to help the amateur runners.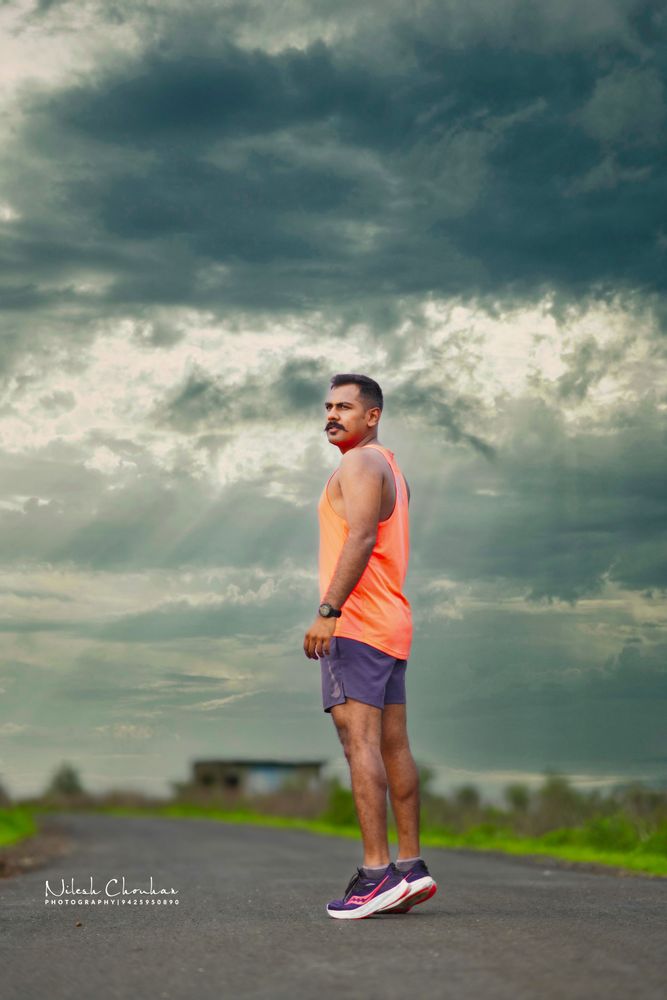 Metropolitan cities have at least some access to information but a huge number of runners are from small towns who genuinely need support. The running community is very welcoming but the need for proper guidance at a large scale is a major issue that needs to be solved so that the beginners and people who are already familiar with the sport can get a platform that will address their issues.
Personal Bests:
| | | |
| --- | --- | --- |
| Sport | Distance | Time |
| Cycling | 100K | 3.50.12 |
| Running | 5K | 21.04 |
| | 10K | 47.54 |
| | HM | 1.52.05 |
| | FM | 4.27.10 |
Edited by - Mokshi Savla