Durga Pujo Run 2022, Kolkata
When passion blends with tradition !!
The biggest festival of Bengal, Durga Puja is here, and the Kolkata Runners are celebrating it in their own way.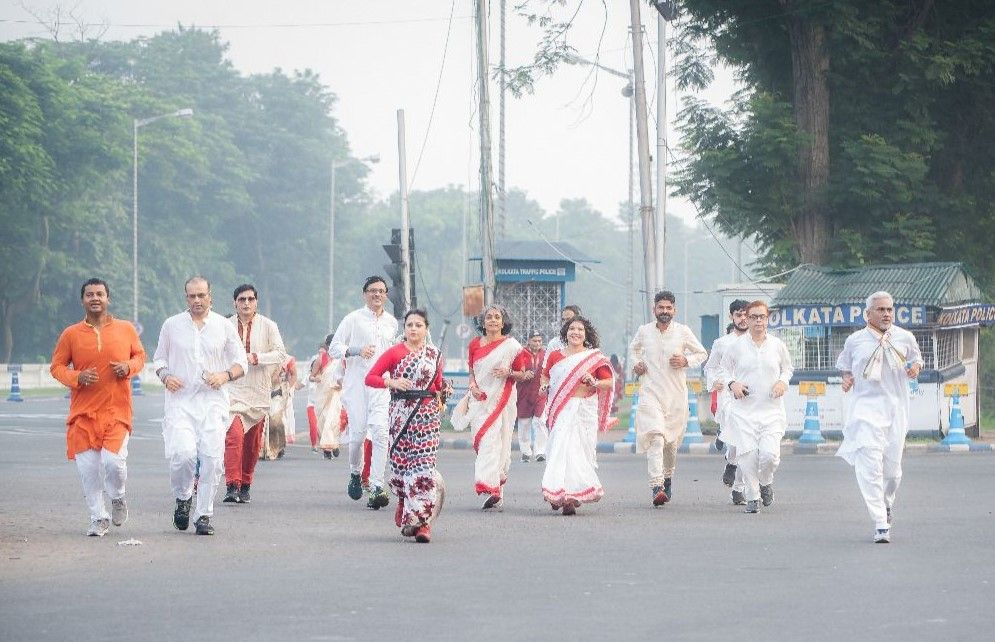 Last year, a small fun run was arranged in the Red Road area. About 60 enthusiast runners dressed up in traditional red and white saree, gathered together and ran through the most iconic location of the city.
The beauty of Kolkata remains incomplete without this red & white traditional wear during Durga Puja.
Presenting CenturyPly Durga Pujo Run, 2022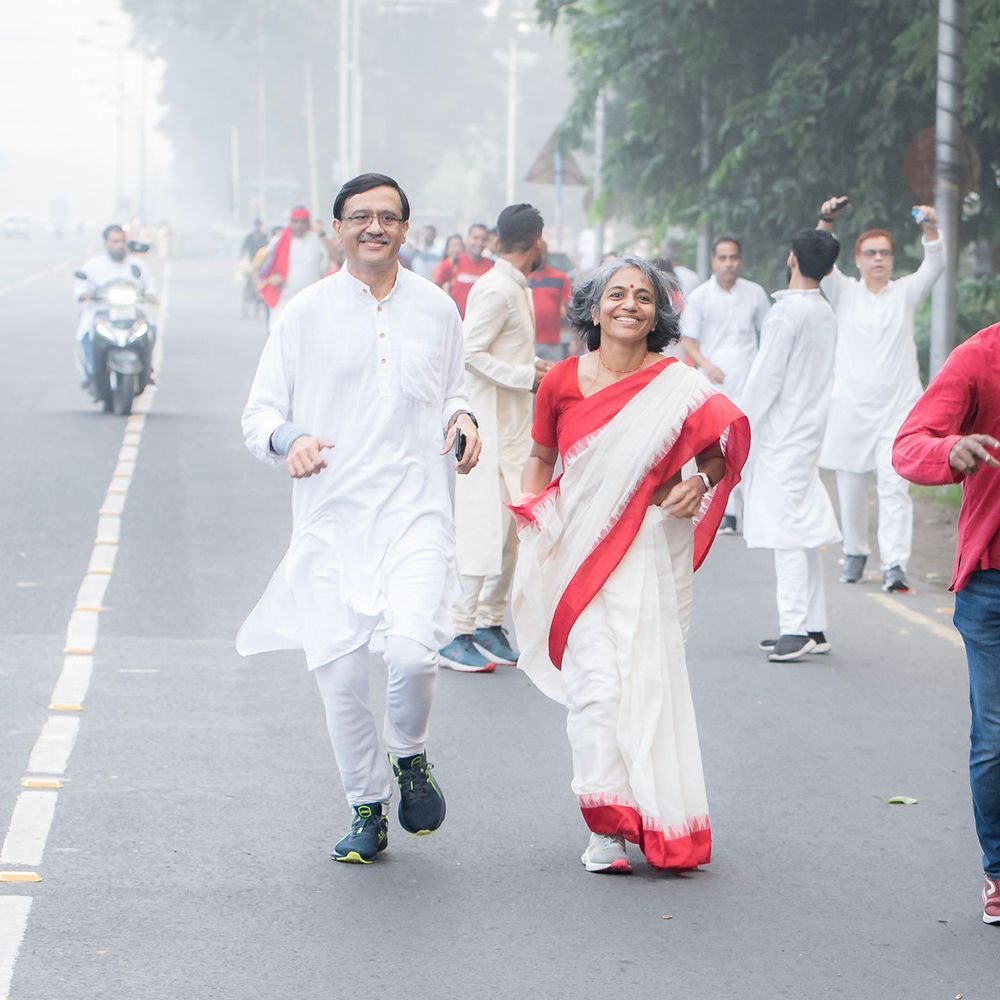 Red & White themed traditional attire, Durga Pujo Run
Date - 1 Oct 2022
Time - 5:30 am
Location - Near Salt lake. (Exact venue to be confirmed soon)
Registration link - https://www.townscript.com/v2/e/durga-pujo-run-400201/booking/tickets
The run is limited to 200 runners only on a first come first serve basis.