Championing Marathons, Ultramarathons and Triathlons
Amey Patankar, 34 years old, is currently settled in Pune and working in the IT industry in Pune. His association with healthy lifestyle has been for a long time. He mentions that he was already a sportsperson in school and has even represented his university on national level in volleyball before becoming a marathoner. Amey started running during his training sessions for volleyball competitions where he would run for 3 kilometres for his warm up. Eventually, through various communities he started to discover the following running events and was blown away by their enthusiasm for the sport.
Amey officially embarked upon his journey of running marathons in 2007 with Tata Mumbai Marathon 21K. With an overwhelming fervency after this race, he has currently reached a record of completing 27 official half marathons, 3 full marathons and about 40-50 half marathons unofficially. Amey has even achieved completing ultra marathons. He took part in Sinhagad-Rajgad-Torna Ultra Marathon (trail running of 53 kilometres) and recently participated in Tata Ultra Marathon.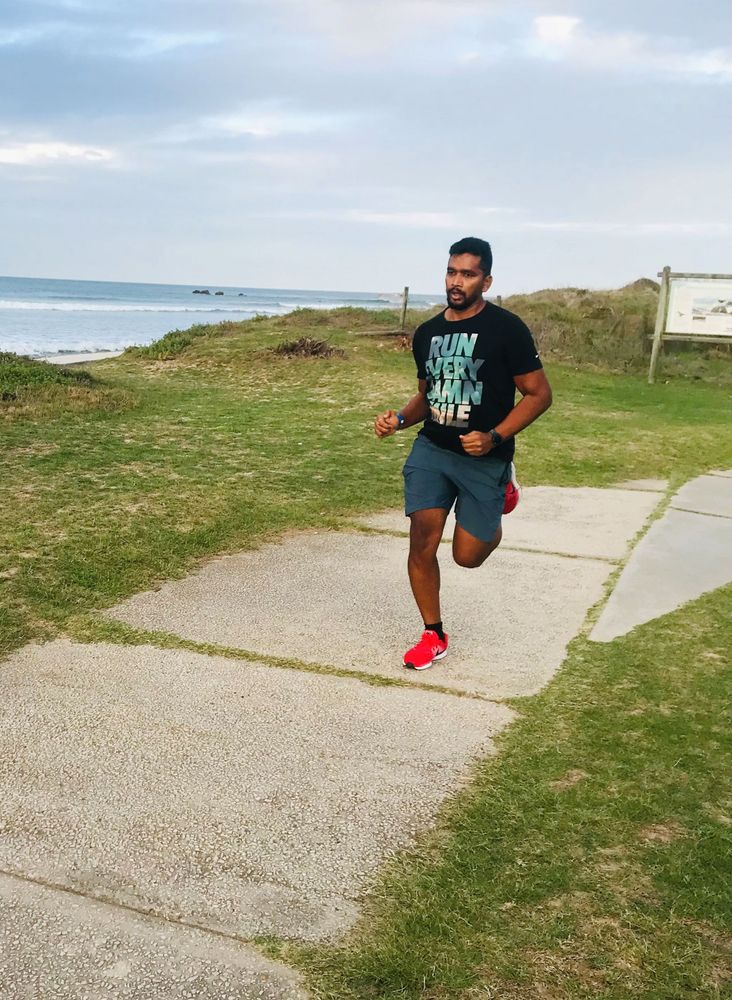 "Running is something very peaceful."
Amey partook in marathon running till 2018 and it was in 2019 when he was urged by people to try his hand at cycling, too. In due course, he found out about the Ironman Triathlon. He registered for Ironman KSC Triathlon which was half Ironman distance. Next, he participated in another Triathlon event, that is, The Goa Ironman. Like an unbeatable force, he practiced relentlessly and did multiple Ironman events in India. He participated in 5-6 triathlon events and 4 half Ironman distances in practice. Subsequently, he decided to do a full Ironman so, he practiced for about 2 years with his group and indulged in indoor cycling during covid. He did his full Ironman in February 2021 in Orissa with an intention to test his abilities. He even participated in an international event, that is, The Ironman South Africa on 3rd April in 2022 which was also a full Ironman.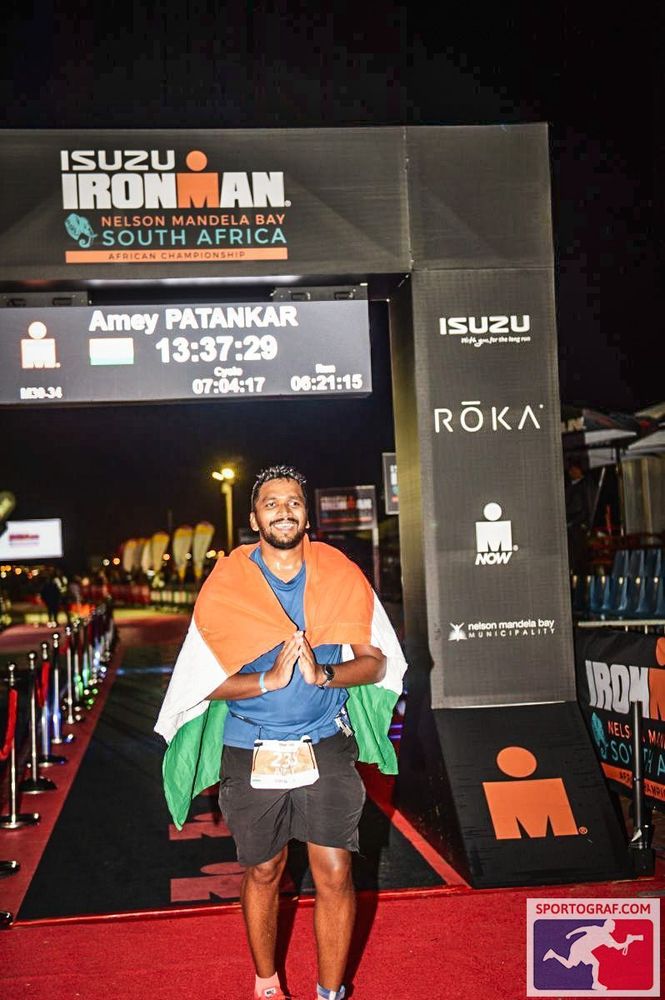 Amey is glad that with time, the running community has been progressing steadily. He recollects that in 2007, when he had started running, people were not as interested in it as they are now. Even the younger populace wasn't as outdoorsy.
He points out that it is after COVID that people understood the importance of exercising, going outdoors to walk, run and cycle. He observed an increase in the number of running groups in the last few years. Another few improvements in the sport for him are the introduction of several new apps and devices for people to measure their distance, speed, heart rate among many other supportive features. He even appreciates the amazing sportswear and especially, footwear now available for athletes.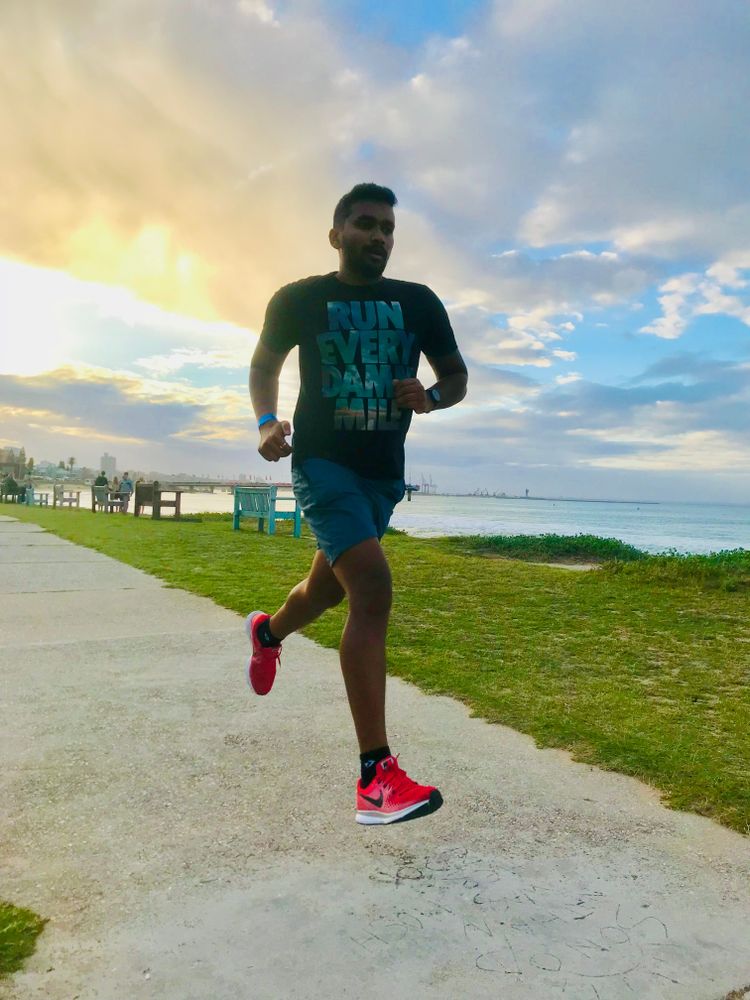 "Running community is a source of inspiration."
He considers it a boon that there is a lot more information available for amateurs today, one can find running groups in their localities online or find books on running for tips. In all, he believes there is much more guidance available than it ever did before. He also appreciates that more and more companies are also organising and registering their employees for marathons and has high hopes for the coming 10 years in this field.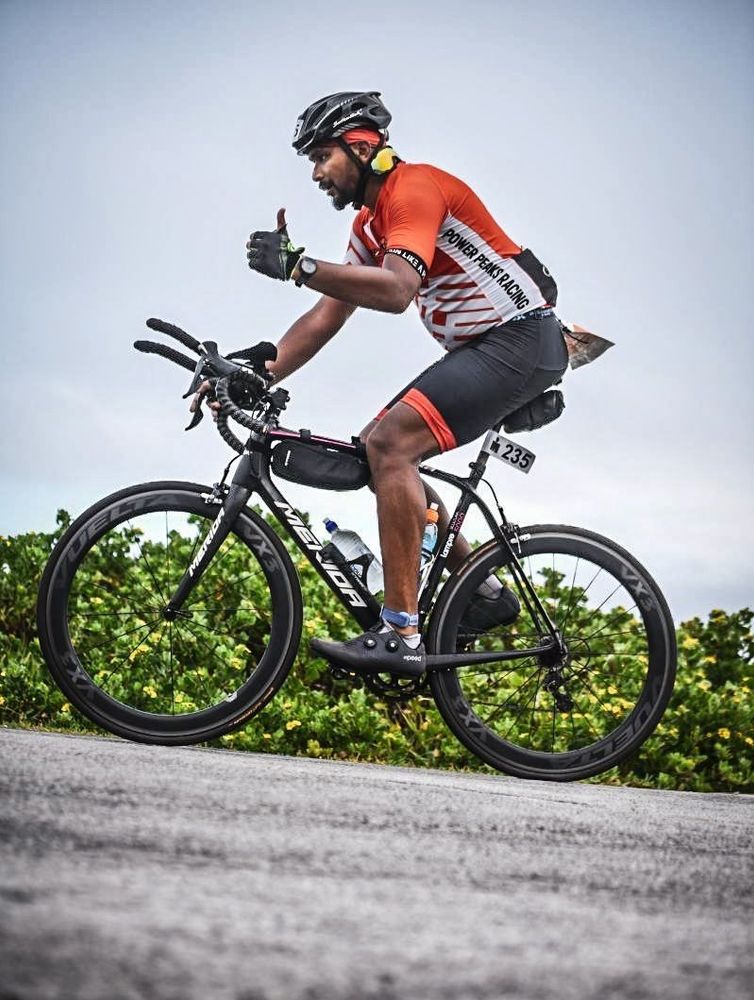 Amey likes to work out every day and finds his day incomplete without indulging in it. To balance his lifestyle and his training routine, Amey has hired a coach, Mr. Chaitanya Velhal. He helps him particularly with training schedules as Amey has changing shifts in his job. He says, having a coach makes it easy for an athlete to understand and inculcate exercises and recovery period in his/her life.
"Finishing a marathon is equally important as winning the race."
Amey also laid following tips for beginners:
Starting slow and increasing the distance gradually is extremely important for beginners. Do not rush to run a marathon, begin running for 5K and then eventually go for 10K,15K and so on. Stay patient with your training.

Best way to learn is to join the running community, find running groups around the corner, ask for guidance from them and get regular feedback.

Do not avoid the aspect of nutrition as it could eventually invite injuries.

Also, take advices from your fellow athletes regarding your next steps in your journey, it will only help.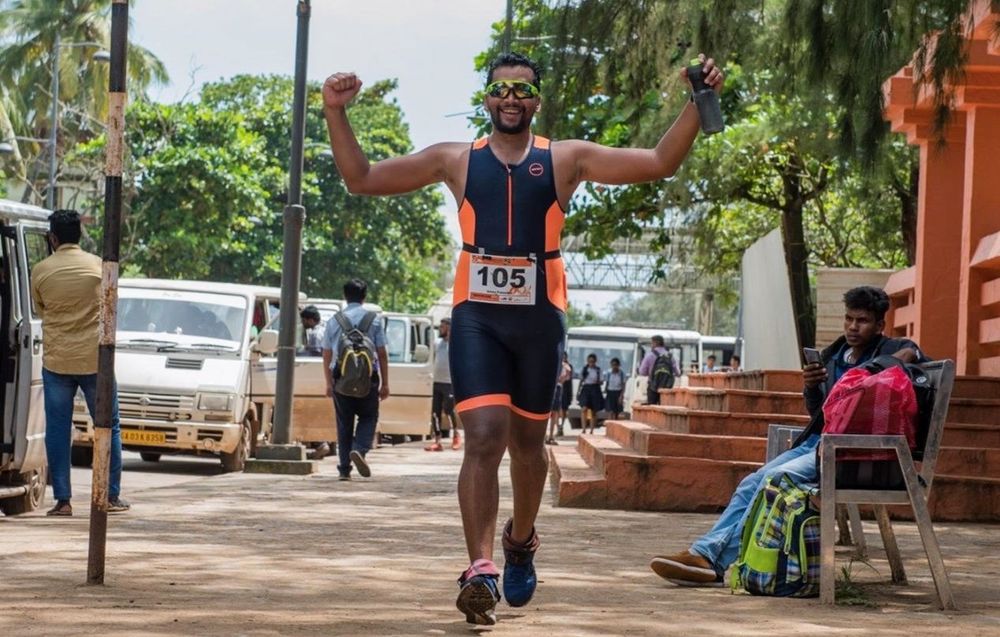 Amey has no plans of stopping his running adventures currently and hopes to keep participating as much as he can in future. Bhaago India is happy to wish him very good luck!
Amey's Personal Bests -
42.2 km : 5:50 min.
21.1 km : 2:15 min.
10km : 59.34 min
5km : 29.11 min
70.3 Triathlon distance : 7 hours 3 min
140.6 Triathlon distance : 13 hours 37 min IM South Africa

Edited by - Nendita Jaswal