An IPS Officer from Jaipur who runs for the joy of it - Anukriti Sharma!
Anukriti Sharma is a passionate runner and an IPS officer by profession who Belongs to Jaipur, Rajasthan. After cracking one of the toughest exams - UPSC, Anukriti was allotted with the cadre of Uttar Pradesh. Anukriti takes pride in her IPS officer roles which are maintaining law and order and internal peace and security within India.
Despite her demanding role and responsibilities, Anukriti leads a dynamic life with diverse hobbies. From dancing to bird watching, she finds joy in exploring various interests. However, it was her recent enrollment in the Indian Police Services (IPS) that ignited a newfound passion for running.
Though she was never an athlete or an outdoorsy person, her rigorous training as an IPS officer opened up a new world. Running not only became a way for her to stay physically fit, but it also allowed her to clear her mind and stay focused in her role as an IPS officer. It became a form of stress relief and a means to connect with nature and the world around her. With each stride, Anukriti felt empowered and motivated to push herself to new limits.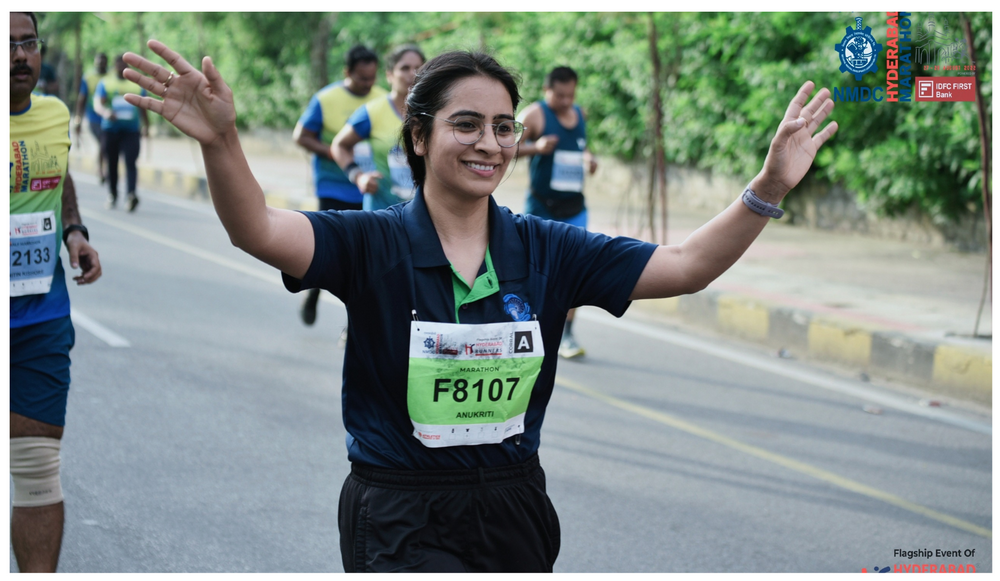 I felt happy after each run, even if the distance was small, it gave me immense happiness and peace of mind.
Anukriti ran for her 16 km mandatory examination under IPS training and realized that running was turning into meditation, giving her happiness and the will to improve herself. She started with a 1km run, then aimed for 3km and 5km, which she considers a gradual achievement.
In her final examination, she voluntarily extended the 16 km distance to a half marathon when given a chance. She also ran a triathlon that included 1km of swimming, and 40 kilometers of cycling, followed by 10 kilometer run. Although initially, she lacked the confidence to conclude it but dared to sign up for it and ran with utmost grit.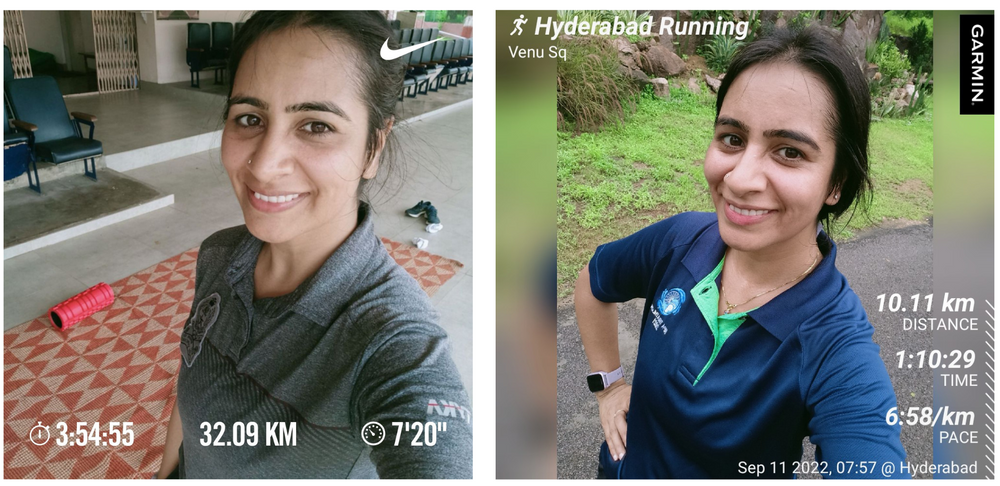 I had a mild thyroid that is healed. However, running made me feel better in all possible ways, from physical to mental. I no longer depend on medicines.
Running has made her feel stronger, fitter, and happier. During her Pashe two training for IPS, She was allowed to sign up for the Hyderabad Marathon. She happily signed up for it and wanted it to be an injury-free race. Anukriti prepared for the run with the help of her batchmates' guidance and completed the Marathon without any injury.
Running is a process. You can't run your first marathon overnight. It requires a diet and a plan, with adequate rest and sleep. Anukriti trained herself for 1.5 months to be able to run her first Marathon, she increased her protein intake, water consumption, and mindful intake of nutrients that included carbohydrates, Magnesium, electrolyte, little sugar, and nuts followed by little exercise.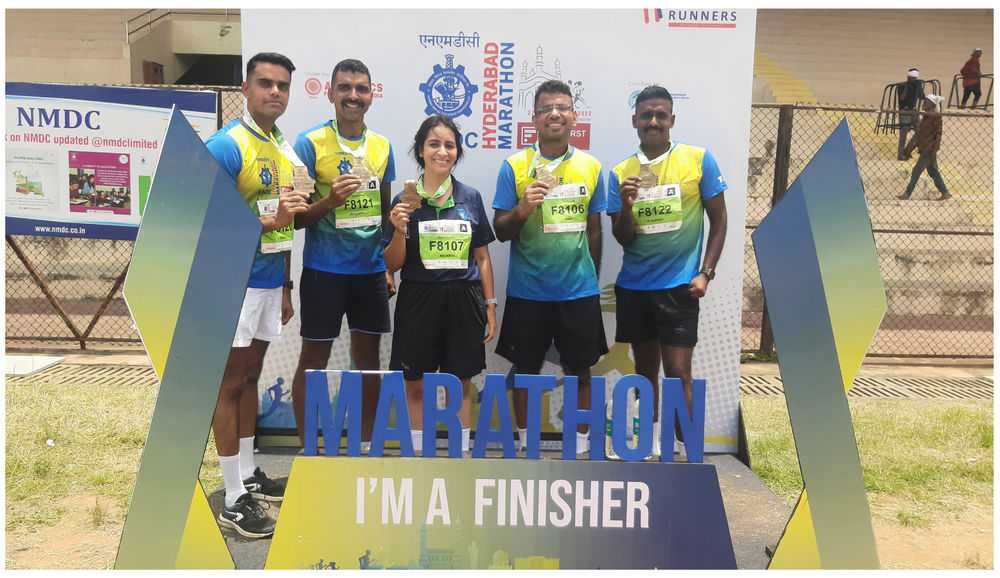 She adopted a reverse training method, where she began with 15km, then 21km, moved to 31km, then came back to 15km and finally 5km so that her body could get enough required rest before the final run. During her Marathon, when she experienced pain in her joints, she applied Volini and other medicines to get relief. However, she didn't stop and chose injury-free races as her only goal while running.
Furthermore, Anukritu indicates that there should be an increase in the number of running tracks available to runners so amateur runners can get enough space. Similarly, mature runners should take it slow and understand themselves rather than compete. They should also focus on diet and lower body exercise that will enhance running along with adequate rest and sleep, as running is a process that takes time.
Edited by Faiz Alam