Why running is wonderful for human health and mind is something that almost every person on this planet knows. Marathon sounds scary to many as it involves running for a long distance with you trying very hard to breathe at the end, of course with a sense of accomplishment but what comes to your mind when you read the term 'ultramarathon'? Breaking the term into 'ultra' and 'marathon', it means a longer version of a regular marathon.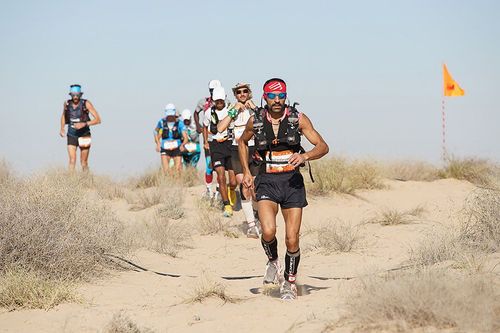 Any running race that surpasses the length of a regular marathon (the length of a marathon is 42.195 km or 26 miles) is termed as an ultramarathon. The range could be anything between 50 km to 100 km or even 100 miles. The shortest ultramarathon distance is 50 km or 31 miles. There are two broad types of an ultramarathon. The first kind is the one where it is required for the runners to cover a predetermined distance. In the second type of ultramarathon, the runners are provided with a specified time period in which they need to cover as much distance as they are capable of.
Let's look at some examples:
Type 1: The runners have a set distance of 52 kilometres to cover.
Type 2: The runners have a time period of 18 hours where they have to cover as much distance as they can.
History
Originally, the journey of ultrarunning began long ago. It formed a very important part of human evolution. Ultrarunning was a tool for the early human beings to explore.
Then, ultramarathons started in 1876 in America. The year 1876 holds a lot of significance as it was the year in which the six-day race happened. The six-day race was a very important event. It is said that ultrarunning originated in North America some thousands of years ago.
In 1984, the International Association of Ultrarunners (IAU) was founded. Its motive is to promote ultrarunning and work towards its development. Recently, The Athletics Federation of India became IAU's 83rd member.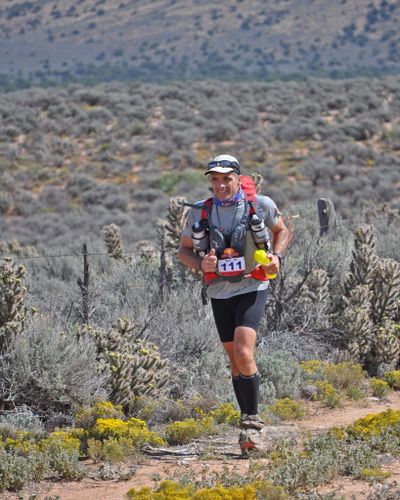 Major Ultramarathons In India
Brace yourself as it's 'Around the Indian Subcontinent in 5 major ultramarathons' time now:
Set in the beautiful, brutal and breathtaking Ladakh, this ultramarathon makes the runners run 333 km in 72 hours. The runners will get to run at an altitude of 17,500 feet a few times. There are 3 different races in this ultramarathon. Due to the high altitude, runners can expect the oxygen intake to be affected.
The Buddha Trails (1 May 2022):
The name of this ultramarathon originated from the name of The Sleeping Buddha. This foot race marks its beginning in the forests of Sandakhpu which is close to Darjeeling. There are 3 different running distances. One of them being a 65 km foot race that needs to be covered in a time period of 15 hours.
The Malnad Ultra (26 November 2022):
Set in the Western Ghats of South India, The Malnad Ultra is one of the most challenging ultramarathons of India. It offers 3 categories of foot races which are 30, 50 and 100 km ultramarathons. Indeed it is perfect for running enthusiasts.
The event is held in the month of February every year. It is a very unique ultramarathon. Let us tell you why. This ultramarathon offers 4 different events - 21 km, 42 km, 101 km and 161 km. The runners will experience thorn forests and steep climbs. In all these conditions, the runners will have to find their way through GPS. Well, be ready to enjoy some adventurous moments.
The event is held in the month of August every year. The Himalayan Crossing race kick starts in Kaza and finishes near Rohtang La. The runners are required to run 338 kilometers in 70 hours. It is a really challenging race and requires the runners to train well before participating.
The Record Setter
It is a dream for many to run an ultramarathon and feel that sense of achievement but some people have set wonderful records in running an ultramarathon. A Guinness World Record was set by an Indian runner Sufiya Khan. She covered the 'golden quadrilateral' by running 6002 km
in 100 days. This is the fastest time ever by a woman.
Ultramarathons have gained a lot of popularity over the years. More and more people, fitness enthusiasts, adventure loving individuals are enjoying the process of running an ultramarathon today.