A Marathoner, ultra-runner, and the Ironman 70.3. That is Satyajit Joshi
SATYAJIT JOSHI is a Company Secretary by profession who works as an Associate Director in a firm 'JCSS Consulting India Pvt. Ltd'. Satyajit ran his first Half marathon (Pune Running Beyond Myself) in 2017 and completed it within 2:10. Furthermore retained his personal best of 1 hour 44 minutes!
Satyajit recalls remaining a sportsperson since his days of academics and playing cricket till his second year of B.com for a club named Deccan Gymkhana and his college in Pune. He moreover began to run as a cardio workout while gyming. He gradually increased his distance from 2-3 km to 8-10 km without much of a realization.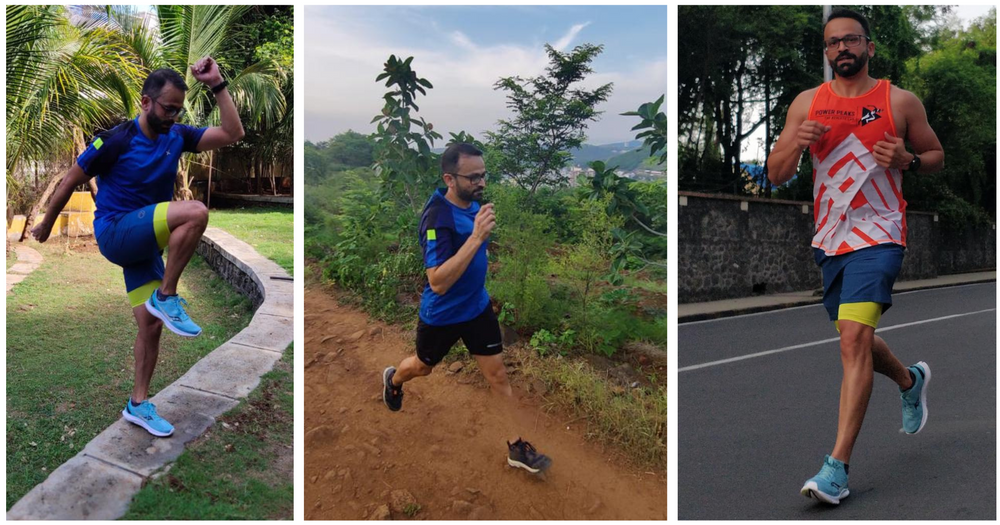 It was then he ran his first half marathon and described it as one of the most memorable races throughout his running journey. Satyajit recalls meeting lots of runners throughout the race that encouraged him to move forward and cross the finish line within 2:10.
I carry my running shoes wherever I go.
Satyajit started following detailed planning and adapting gradual growth to work on pace and distance. He ran 10-15 km over weekends and kept himself motivated. Satyajit recalls the Satara Hill Half Marathon as his most rewarding run. He inspiringly concluded the same race within the span of 2 hours.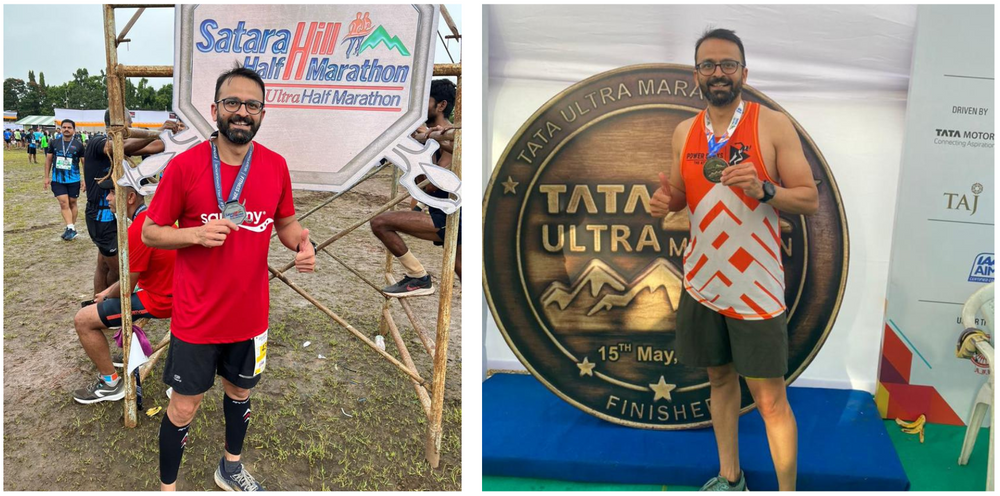 His ideology to work efficiently and conservatively inspires many amateurs. He retained his personal best timings for Half Marathon the last year to 1:44 and is further planning to reduce it to around 1 hour and 30 minutes.
Satyajit describes running as the foremost sport responsible for discipline, focus, happiness, optimism, and motivation in his life. He shares reversing his dull day into a bright one just by wearing a pair of shoes and going on running.
Satyajit also believes running to be a sport that requires the least effort. He exclaims, "You just need a pair of shoes or even none for a barefoot marathoner."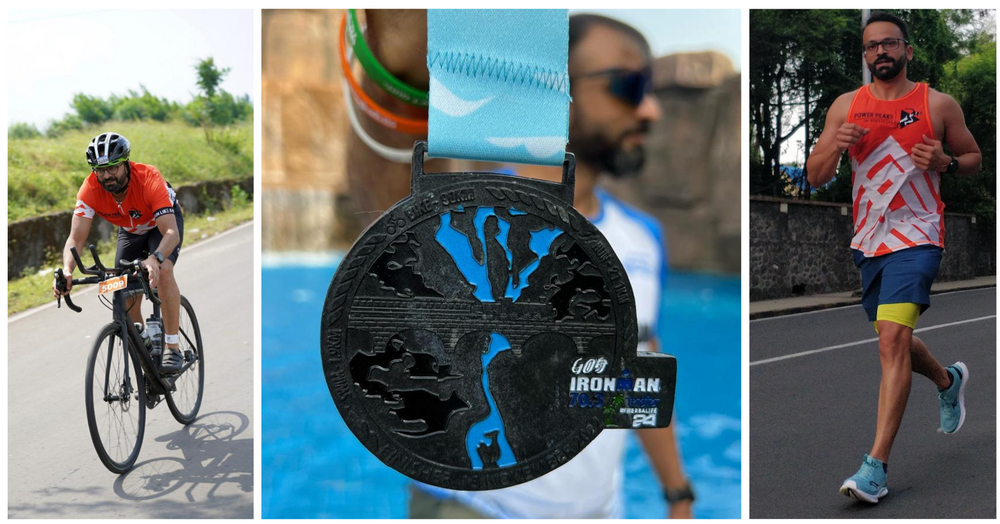 I gain a solution to every problem while running.
Moreover, he completed his first Ironman 70.3 in 2022 within 6:10. Satyajit was ranked 14th in his age group and 77th overall. He believes in the idea to explore his finest potential and hence, chose to be an all-time runner and a triathlete.
Satyajit plans to run the Delhi Marathon next month and conclude it within 4 hours. He believes in his ideology to work conservatively and not push himself too hard, which might lead to injuries. Hence, suggest all amateur runners to…
Start easy, and gradually grow over distances and pace.

Plan your targets, understand your body, and work on it.

Runners above 40 should get regular medical check-ups.
Edited by Faiz Alam