A Life-Changing Immersive Experience!
Saloni Arora , a district-level Badminton and Table Tennis player in her school days grew up to become a seasoned fashion marketer, a starcast of The Limitless, a Netflix documentary, and a mental health advocate. Being a part of the corporate world made her lose all ties with athleticism. Soaring higher in her professional life, Saloni's personal life was quite the opposite. The trauma of a wretched marriage drowning in domestic abuse pushed her into depression and clinical anxiety. Amidst divorce, she met a friend who introduced her to LSD.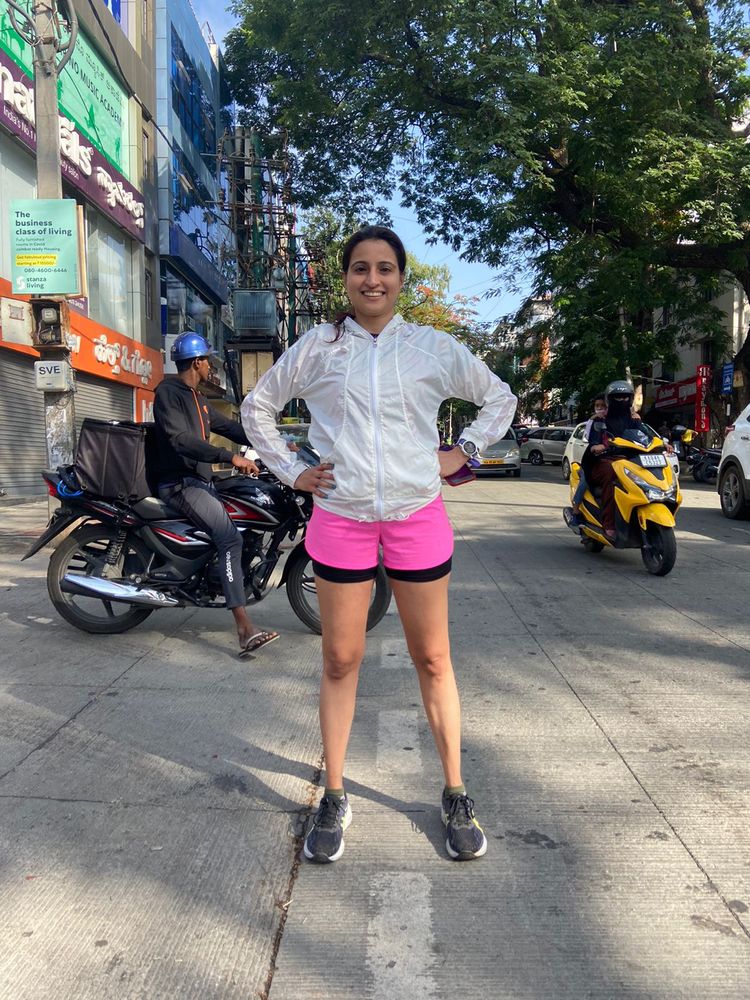 "There will be tough days but you have to keep going."
It's been 8 years of numerous 10Ks, half marathons, a few fulls, and an ultra ever since, and 6 years since she found her better half in the TCS 10K. One of her most memorable parts is when they both finish the cross line together despite her husband being faster than her.
"What meditation is for people, running is for me."
A journey that once started as a coping mechanism has given her a new life now. Running made Saloni feel empowered for it allowed her to be alone with her mind and made it stronger. LSD for her is a solo, long journey that preps her up for the rest of the day when the whole world is fast asleep.
"There's only a mind that you have to fight which keeps telling you, you can't do it."
Being a professional keeps her occupied for the entire day but what keeps her running ritual going is that she gets to be the best version of herself.
Running has taught Saloni:
To celebrate every millstone.
To take fears and failures in your stride.
To come together as a community.
That one can't buy their way through everything!
Out of all the events, she found the Airtel Hyderabad the most challenging one. Having international running experience, Saloni finds only the Procam events at per with them.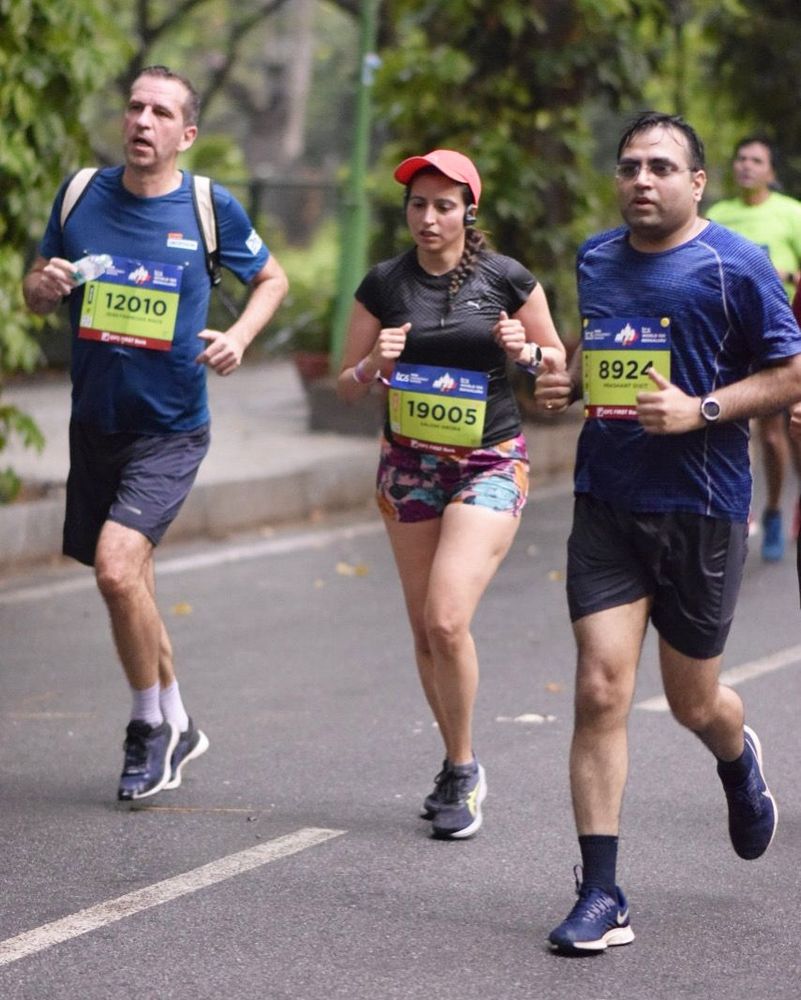 "The only option is early in the morning or late in the night."
Saloni takes women's safety and adequate provisions into account wrt organisation of an event. Provisions with reference to weather - water stations, gels, energy bars and medical kits - are crucial too. An event with good road management - major marathons bring a city to a standstill - and infrastructure are always appreciated.
Saloni considers having a strong support system plays a vital role to keep going. The encouragement from her own family and in-laws help her get out of bed and to make a difference in her life.
"I'm stronger in my 30s than I was in my 20s!"
Saloni suffered from Achilles tendon injury caused due to overstraining, restricting her growth for the next 6 months. During her running journey, she learned the importance of nutrition and hydration and mobility (massages, foam rolling, stretching, yoga).
She stresses to cautiously deal with one's own body, physically as well as mentally post COVID since she herself is a COVID survivor twice & lost her people to it, which mentally affected her.
Edited by - Mokshi Savla