60 years old | Ran 120 marathons | Next stop – Six Star Medal
Ramanjit Oberoi, a former banker and employee at a security company, found his sudden attraction towards running when he was 52 years old. He was prompted when he noticed his friend running the Airtel Half Marathon in Delhi. Only a year later, Mr. Ramanjit took part in the same race as well and ran for 7 kilometres. There was no looking back for him, he was nothing but delighted by his achievement and was ready to go in for long-distance runs.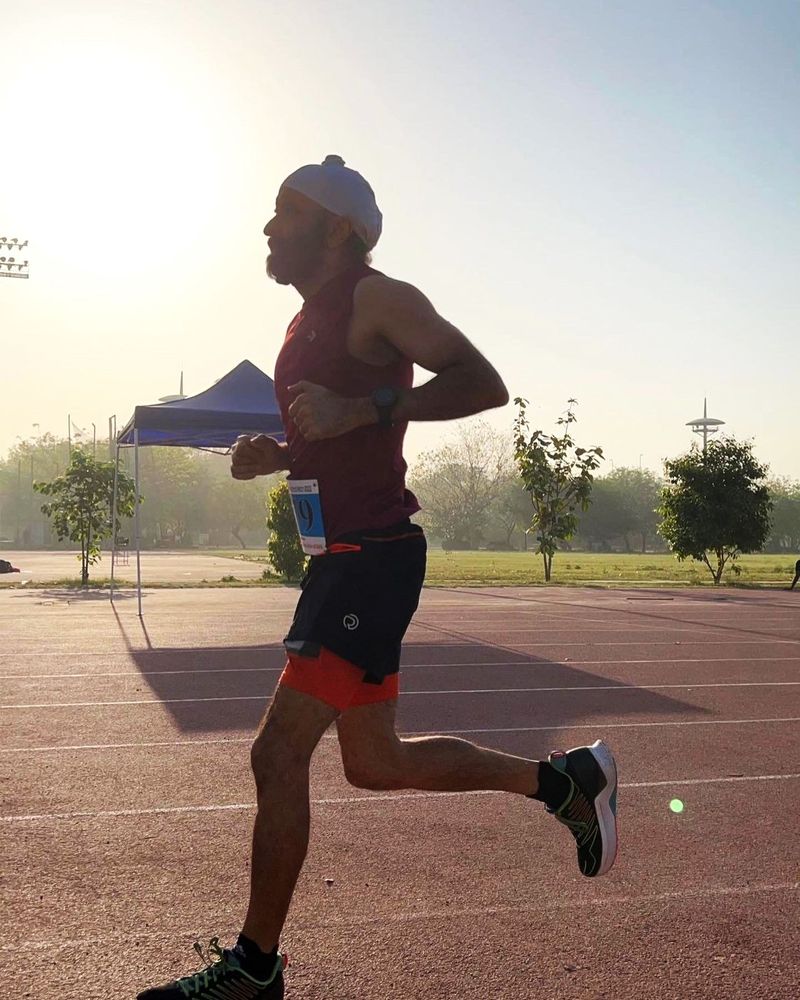 Mr Ramanjit ran his first full marathon in 2016 under the Tata Mumbai Marathon event. He believes he performed decently but had a lot of potential still left to tap. It was also his first time running on inclined and declined pathways. For that reason, he mentioned it was tough for him to finish such a race. But he was pleased to tell us that he managed to complete it.
"Going to the U.S.A. was always a dream but I had never thought I would go there as a runner."
In 2017, Mr Ramanjit found out about the Boston Marathon which is like Lord's Cricket Ground for cricketers. He had a few requirements to meet that were somewhat of a challenge themselves. For his age's cut off, he had to reduce his marathon completion timing to 3 hours 42 minutes from 4 hours and 7 minutes. On account of this, Mr Ramanjit decided to practice as much as he could and took part in his next marathon, that is, the IDBI Delhi Marathon. With a favourable turn of events, he claimed a timing of 3 hours and 37 minutes in this race and became eligible to apply for the Boston race, he added he stunned not only himself but also his friends with this feat. He says he got a lot more confident after this event and sought to participate in whatever event he could.
Consequently, he applied for the aforementioned Boston Marathon in 2019. It was the most exhilarating event he had taken part in, he cited that there were 60,000 people cheering and encouraging for 25000 athletes.
Tirelessly, he tried to pursue his next venture and came across the Tata Mumbai Ultra Marathon and this proved to be his first event where he successfully completed 100 kilometres.
Next, it was only one month before he got another opportunity abroad to run a marathon, The Comrades Marathon in South Africa. This run also had an inclined or hilly course and Mr Ramanjit mentioned he practiced running on flyovers to prepare for this race. He told us the first 40 kilometres and last 4 kilometres were difficult to complete. By the end, he started to walk leisurely because he didn't want to stop and by the last 2 kilometres he started to run again and finally completed the race. The only senior citizen in the marathon, he won the 5th position by completing the race in 9 hours and 27 minutes which is extremely laudable.
Not stopping at all, he participated in another marathon, this time in Berlin, Germany. He mentioned even though the course was quite smooth there, it rained for at least 12 kilometres continuously and the weather already was fairly chilled. This made his running experience relatively different from other races.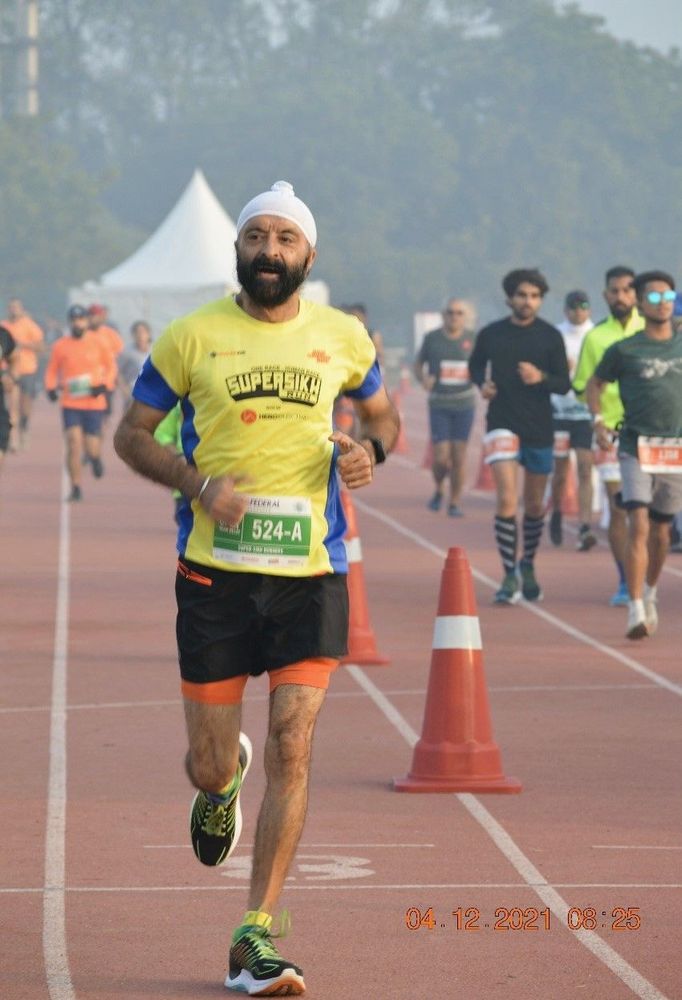 In 2018, he participated in the Ladakh Marathon, showing every one he has neither physical nor geographical limits. Mr. Ramanjit took part in running events almost every Sunday. He has built a staggering track record of completing more than 120 Full Marathons, 95 Half Marathons and 10 Ultra Marathons. What makes his credentials even more impressive is the fact that Mr. Ramanjit did all his races without any help from a trainer. It was all his own training and practice.
He considers his run at Kumbhalgarh old fort, that is, The Great Wall of Kumbhalgarh, the toughest race he had to run as in this race he had big steps to go up and down, nonetheless, he completed the race in 2 hours and 25 minutes. In November 2019, he found himself in New York to run the New York Marathon. and not so long after, in Jan 2020 he went to Dubai to run the Dubai Marathon.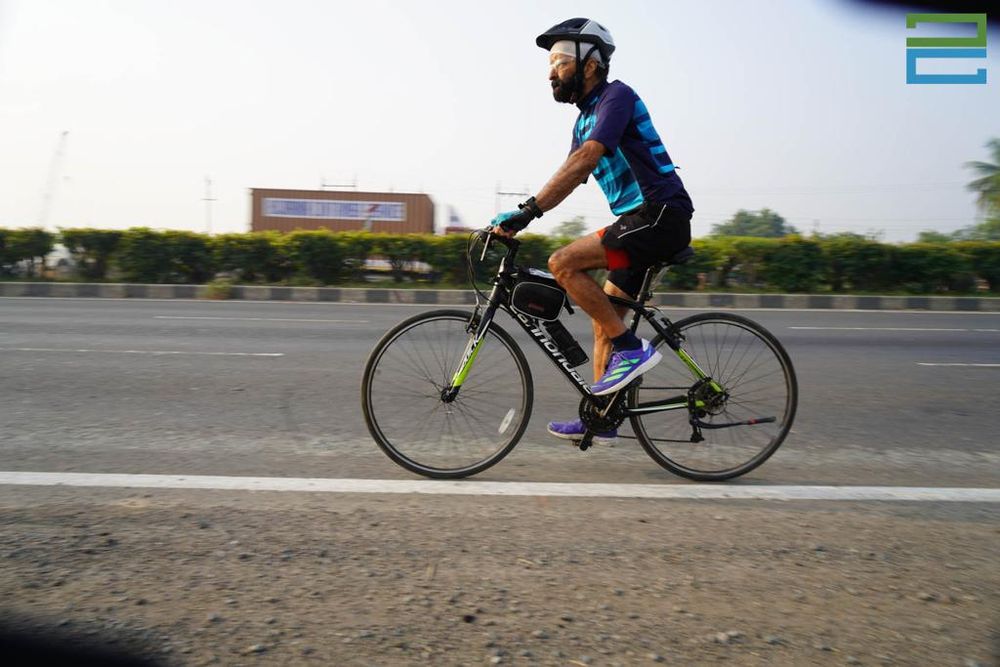 "Running has given me one thing which is - positive way of thinking."
Talking about the mindset that Mr. Ramanjit carries, he tells us that he strongly believes that time and age are something not to be worried about, they are just numbers in his opinion. He says he is fitter now than how he was 10 years ago. He puts emphasis on having a healthy and disciplined schedule as they help any sportsperson in long run. At this age (60), he considers it his duty to give back to the community and wants people to take his story as a source of inspiration. He constantly motivates all the younger people around him and stands by the idea that discipline and dedication are of utmost importance in any sort of pursuit. He has had a positive influence on his family as well, his son recently ran a half marathon with him and so did his daughter for 5 kilometres.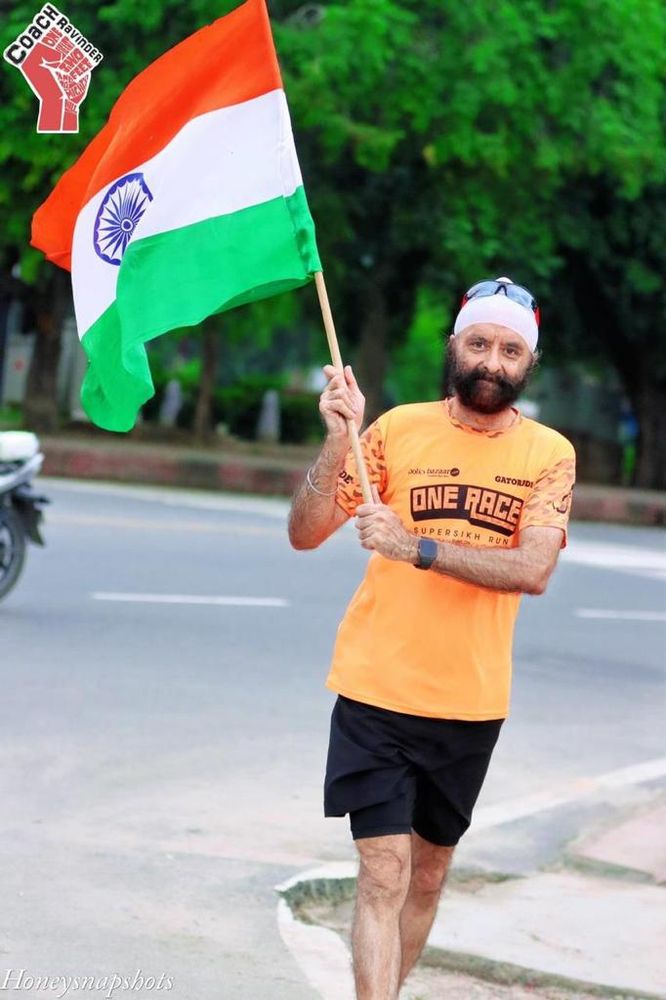 "Running is a mind game and it requires nothing but practice. Don't expect to attain the Holy Grail in just a little time."
To people who find it hard to complete a race, he says that its better not to look at your watch too much when running, its praiseworthy enough to participate and finish than to score a rank as finding the will to get out of your beds and homes and getting to an event to run already gives you triumph over people who didn't.
"It is only practice that can help you to become better and nothing else."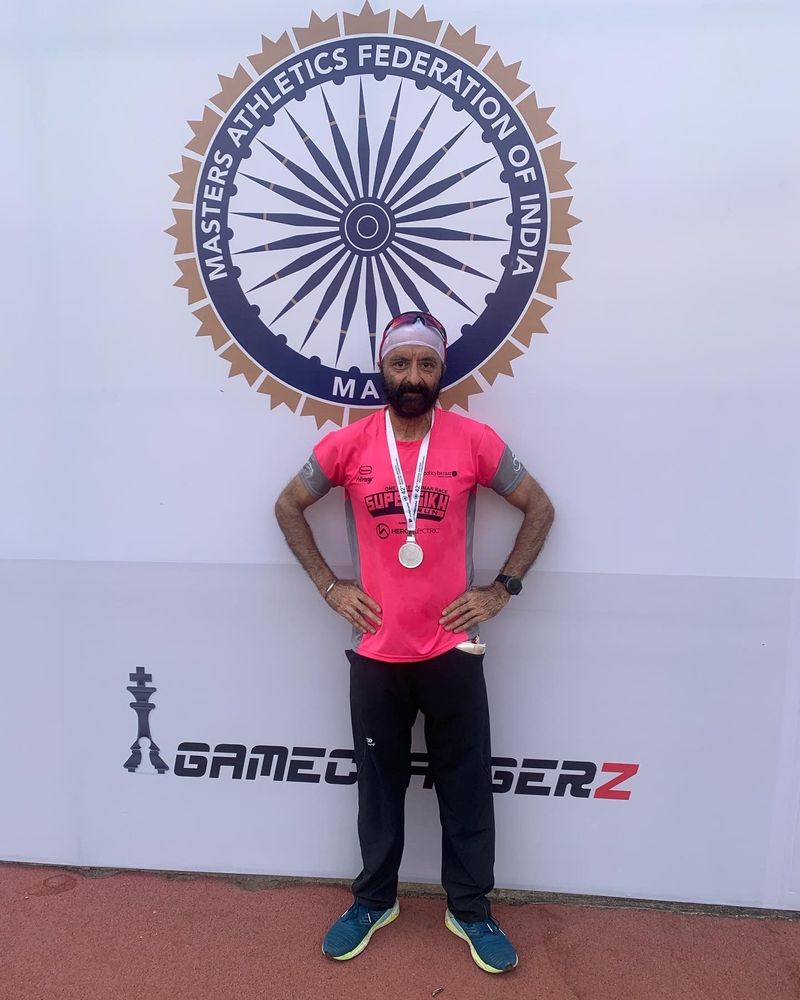 In march this year, Masters Athletics Federation of India held an athlete-sports meet where he took part in 5 and 10 kilometres event. At the moment, he is looking forward to participating in the national event in Chennai.
His biggest desire is to run the world's most prestigious marathons, that are, Tokyo Marathon, Boston Marathon, TCS London Marathon, BMW BERLIN-MARATHON, Bank of America Chicago Marathon and TCS New York City Marathon. For now, he has successfully run three of these marathons and three more are left. We wish him very good luck for this amazing goal.
Edited by - Nendita Jaswal