Making Herself and Her Kids Proud Through Running
Aparna Paul, a 42-year-old Gurgaon resident and a mother of a teenage son and an 8-year-old daughter, is an avid runner. She has worked in the corporate sector for 18 years and is currently on a break due to her family responsibilities and children, and she also wanted to focus on herself. Aparna was overweight and wanted to do something to help herself. She began by going to the gym and then progressed to running. Her husband is a runner, and he encourages her to do so as well.
Aparna gained roughly 120 kilograms after giving birth to her second child in 2015 and began going to the gym for weight loss. She didn't think of running at the time because she was heavy and carrying her own weight was difficult for her. She lost 30-35 kilograms and developed strength as a result of gymming.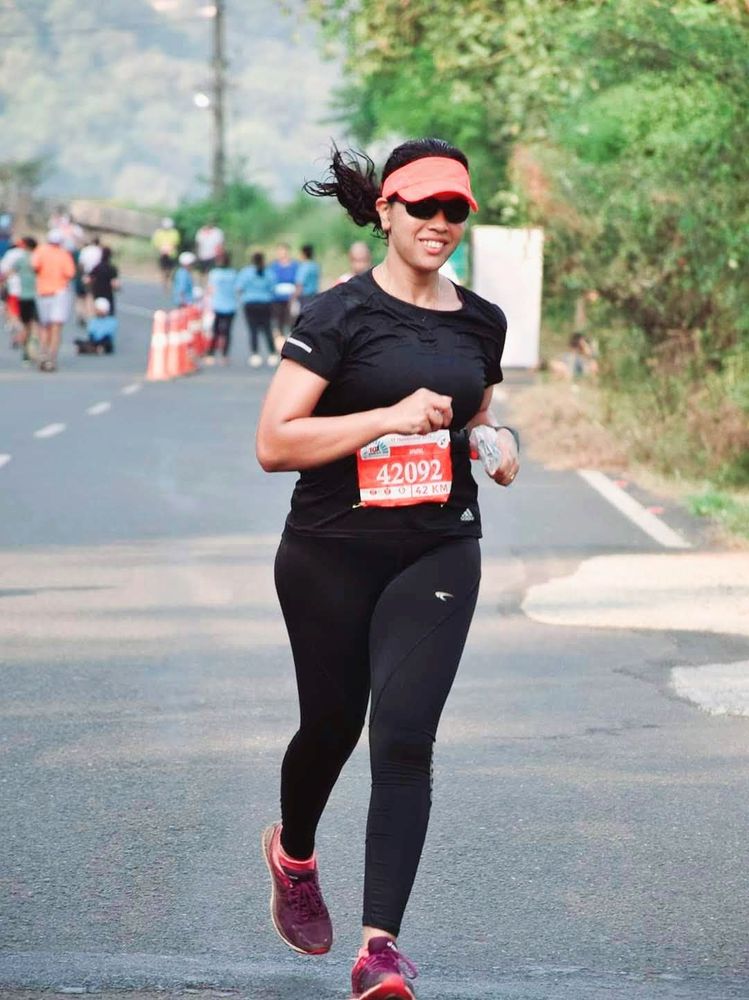 "I wanted to do something for myself as I took a break from my job."
The Goa River Marathon was set to take place in December of 2016. When her husband asked if she wanted to run, Aparna agreed to give it a shot, and he registered her for a 10K race. Then came the training part in November but Aparna found it difficult to go for early runs because her daughter was only two years old at the time. As a result, her husband would finish his runs and come to hold their daughter while Aparna went to run.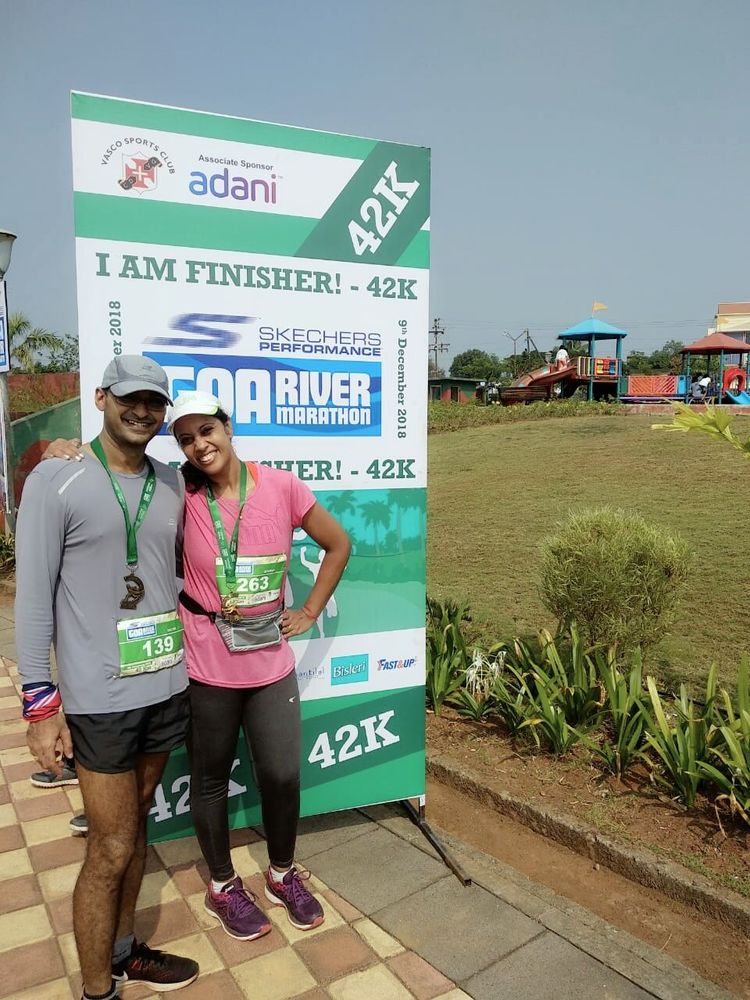 She began with 2-3 kilometres and wondered how she would be able to complete the race because 10K is a long distance plus the event was only a few weeks away. By the first week of December, she had earned the capacity to run 8K, which gave her the courage to run 10K. On the day of the event when the race began, she felt nervous but started to run. She covered the distance and it was a big achievement for her. The 10K run gave Aparna her first ever medal. Then she joined a running group in Goa and started her running journey. She moved to long distance runs with each passing year, running 10K, 21K, and eventually full marathon in the same marathon event.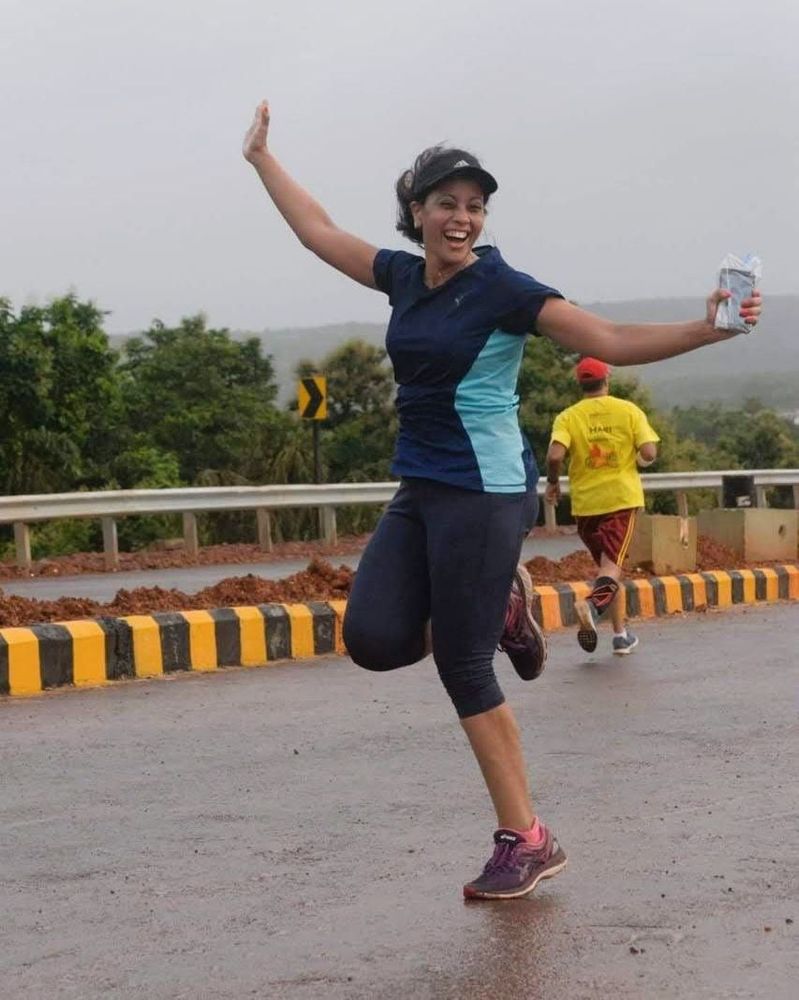 "I covered 10K in 75 minutes without any proper training and cried after the run."
Aparna and her husband run and prepare for marathons together; they go for Aravali trail runs. She is a member of the Gurgaon Runners Group and every Sunday, they go for a group run. She is grateful for everything she has learned from them, as well as the amazing coaches in her group. Now she plans to run an ultramarathon, either the stadium run that takes place in JLN Stadium, Delhi or any other ultra run in November or December.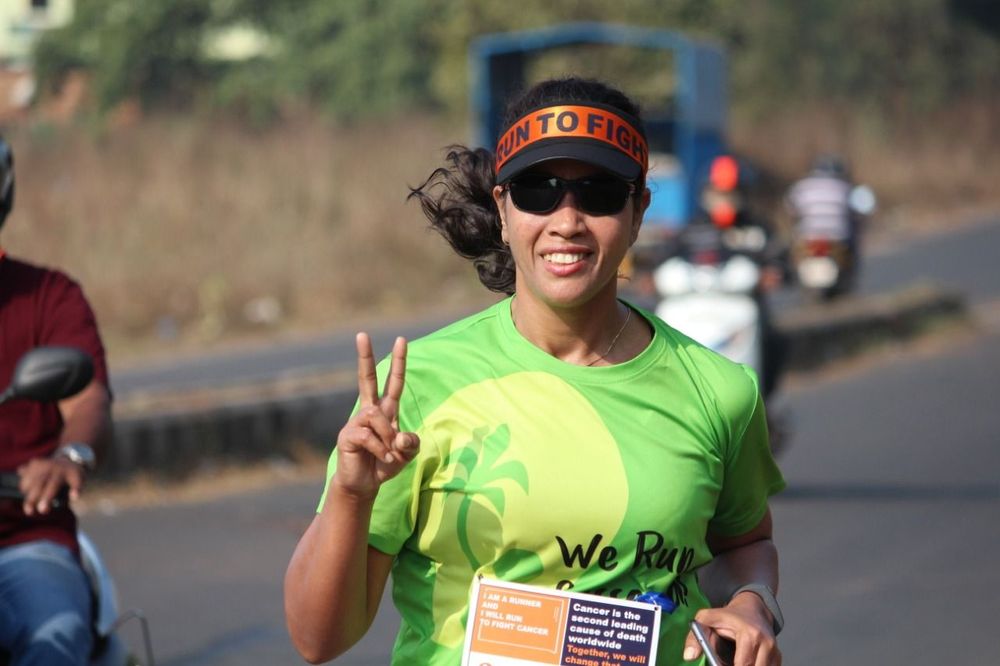 "I feel very blessed that I have my husband as my running partner."
Aparna's day starts at 4 in the morning and she finishes her run before her kids get up. The day she doesn't run, she makes sure that she completes her strength training in the gym on time. Initially it was difficult for her to manage but now she has got hold of the situation. Her daughter has been watching her running since the age of 2. Every night she asks her mother how many kilometres she is going to run the next day and this is a major motivation. She knows how much time it would take her to run. The children know Aparna's schedule, and her son too takes care of his little sister. The couple keeps their phones with them so that the children can contact them in case they face any problem.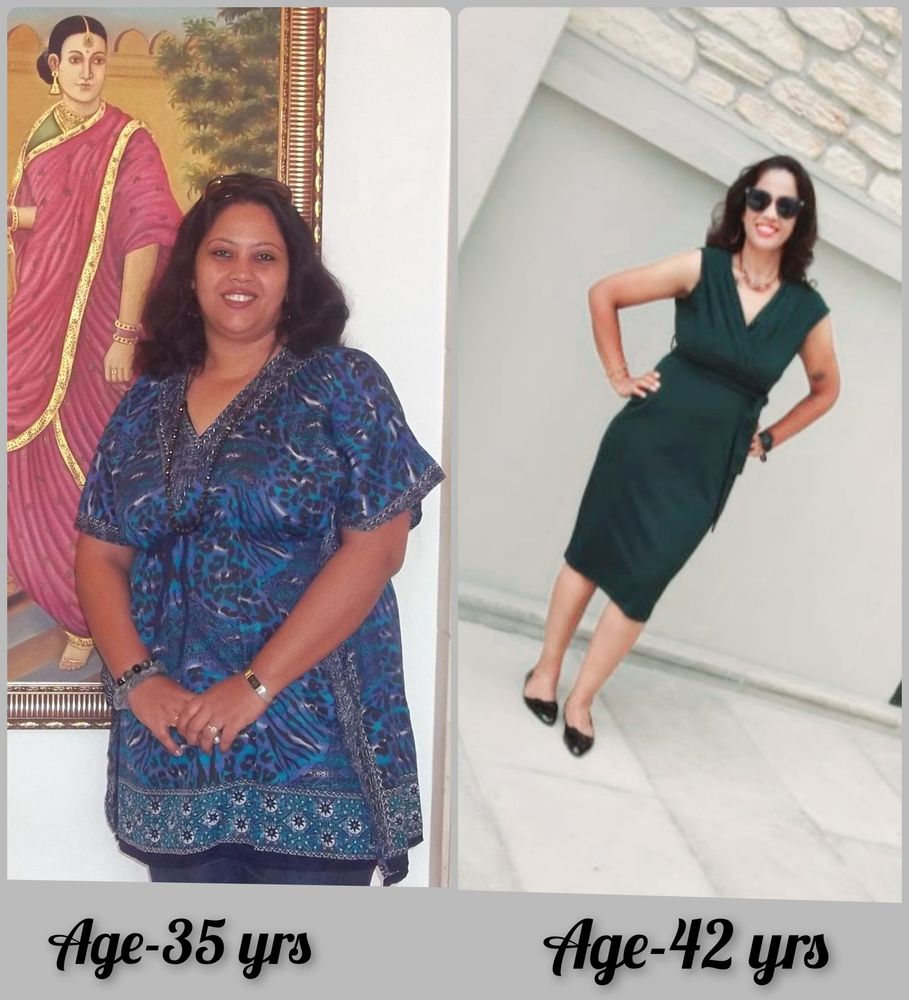 Tips by Aparna Paul for mothers:
We all can try and take 30 minutes out of our schedule. Make time for yourself.

It's your body and you need to take care of it by paying attention to it and following a good diet.

Go with diets that are sustainable.
"My kids are proud of me. They tell their friends, 'My mother is a runner; she has many medals and trophies'. "
The passion for fitness motivates Aparna to move ahead in her journey. She likes the way she feels after running and when she runs, it is like her meditation time. Initially it was the weight that pushed her to work on her fitness but now there's a lot more to it. Running gives her confidence and she feels proud that her kids too appreciate her. She wants her kids to learn the importance of fitness too. Even when they go for a vacation, she and her husband take the tour of the city by running.
"Running is now like 'Me Time'. "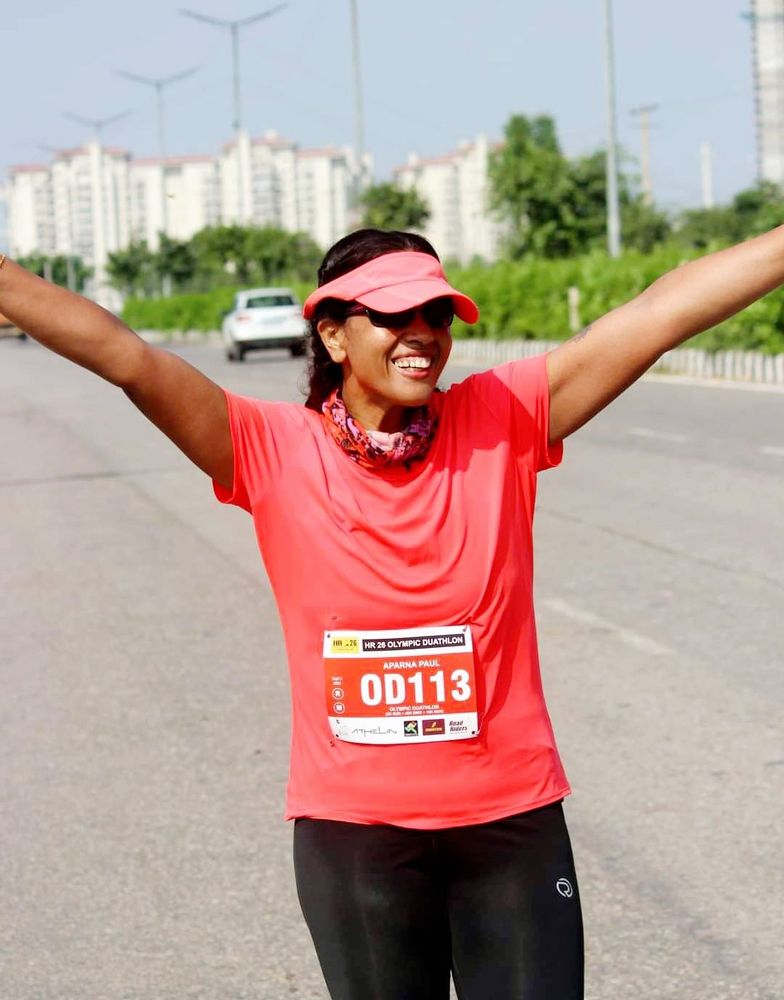 Personal Bests -
1) Full Marathon Podium Finisher (age category) - 1st position at Goa River Marathon, 2019
2) Two times Podium Finisher - 1st Runner Up at Baisakhi Challenge 13x13 days in 2021 and 2022 by running maximum distance in 13 days
Edited by - Rishika Bajaj